Christo Horn, Vice President of Operations at Trevali, discusses the global organisation's latest projects and future plans within a promising mining sector.
INTRODUCTION
"Trevali is the future of mining."
The words of Christo Horn, Vice President of Operations at Trevali, sums up the progressive, innovative and expansionist nature of the global base-metals mining company.
Horn's own journey began at age 19 when he was employed as a general worker in the sphere, learning all he could about the mining industry, and working to a supervisory level within underground production. Horn was privileged with the opportunity to further his studies between the ages of 26 and 30 and graduated as a mining engineer from Wits University in Johannesburg.
A third-generation miner, it was Horn's family roots, and consequently personal interest, that fuelled his movement into the mining space.
"Most of my career was spent in operations (production) with roughly a four-year period in corporate office as the Group Principal Mining Engineer responsible for strategic long term and short term mine planning," he tells us.
"My passion however remains to be on a mine site in remote areas. I love the people side of mining and working with great teams."
AN INTERNATIONAL BRAND
Trevali is a global base-metals mining company, headquartered in Vancouver, Canada. The bulk of Trevali's revenue is generated from base-metals mining at its four operational assets: the 90 percent-owned Perkoa Mine in Burkina Faso, the 90 percent-owned Rosh Pinah Mine in Namibia, and the wholly owned Santander Mine in Peru and Caribou mine in New Brunswick Canada. In addition, Trevali owns the Halfmile and Stratmat Properties and the Restigouche Deposit in New Brunswick, Canada, and the past producing Ruttan Mine in northern Manitoba, Canada.
Trevali owns an effective 44 percent interest in the Gergarub Project in Namibia, as well as an option to acquire a 100 percent interest in the Heath Steele deposit located in New Brunswick, Canada.
"We are a global base-metals mining company focused on delivering sustainable shareholder value through technology transformation," Horn elaborates. "Our purpose is to be the world's best sustainable mining company, and we live this purpose by empowering our people and leveraging technology."
Trevali is listed on the Toronto Stock Exchange (TSX) and has around 350-650 employees (in-house and contracted) across each of the four operations.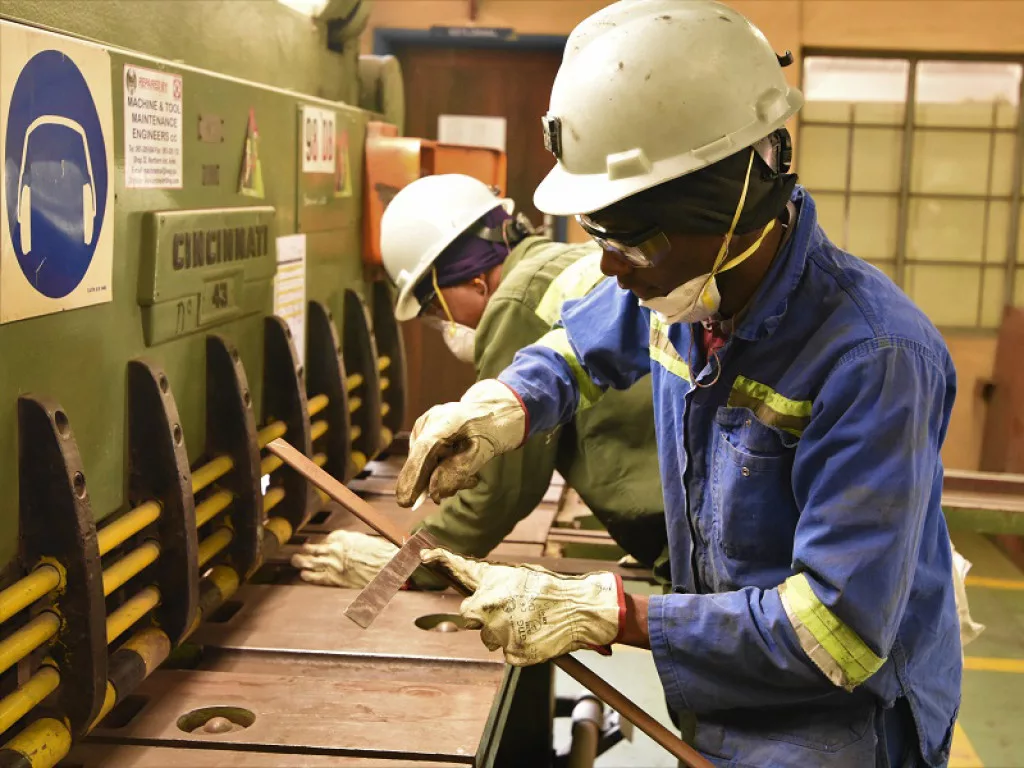 CONTINENTAL INDUSTRY
While being based in Canada, Trevali's presence spans the globe. Within Africa, Namibia stands as one of Trevali's hubs of operation, as Horn comments.
"As Trevali, we enjoy operating in Namibia," he elaborates. "It is a safe country with great infrastructure and a stable political environment that really helps push forward our projects.
"Like most developing economies, Namibia has challenges attracting investors. The Chamber of Mines of Namibia, where we are represented as a Council Member, plays a very active role partnering with government and communities to unlock the resource wealth in the country."
It is this representation that has allowed Trevali to organise and establish collaborative projects and operations that span the nation and beyond. And striving to be implemented across each of its projects are the key values that the organisation holds to its core.
AGILITY AND COLLABORATION
"Our value-driven decision making and agility are both constant, and are elements of our business that place us above the industry competition," Horn informs us.
"In my view, it is rare to frequently experience how the Group Leadership Team live our values of teamwork, respect, performance and care; something I have seen this first-hand and in action many times."
Trevali's business structure is flat and allows the organisation to swiftly respond to changing market conditions and opportunities in the mining space, such as those in the area of technology. On top of this, Trevali makes sure to enable each and every employee or associated individual to maximise their potential alongside the company.
THE PEOPLE OF TREVALI
"I know it sounds like a cliché, but we cannot operate without people, and that is universally true for any business in any field," Horn says. "We have our four key values that we aim to live by: teamwork, respect, performance and care.
"It is a day-to-day effort and continuous process to keep improving, acknowledging the areas of improvement and carrying this out,"
This realistic and dutiful approach to the company's core values is reflected in its ability to ensure inclusion within the workplace. At Rosh Pinah, and Trevali on the whole, the company is working hard to create a culture where employees feel like they are a part of the business, as well as a voice behind the overall direction it is taking and the decision-making process.
"I honestly believe that we are making progress, and we continuously strive to improve," Horn affirms.
"We have a business improvement recognition programme to acknowledge and celebrate employees who share ideas to improve safety, productivity or cost improvement of the business. We celebrate these employees at quarterly digital townhall sessions where our CEO Ricus Grimbeek updates all employees on how the global business is doing every quarter."
Trevali's Yammer app is another platform created to recognise and collaborate more closely with employees, and on top of this, the company emphasises communal backing through practices such as helping support employees (and their family members) that wish to undergo further study by providing interest-free loans.
"Trevali recently adopted the Nine Box talent model approach to identify and develop employees skills," Horn explains. "Various informal mentorship programmes are running to support developing employees. Every expatriate employee at Rosh Pinah has a Namibian understudy to allow the transfer of skills in a structured approach."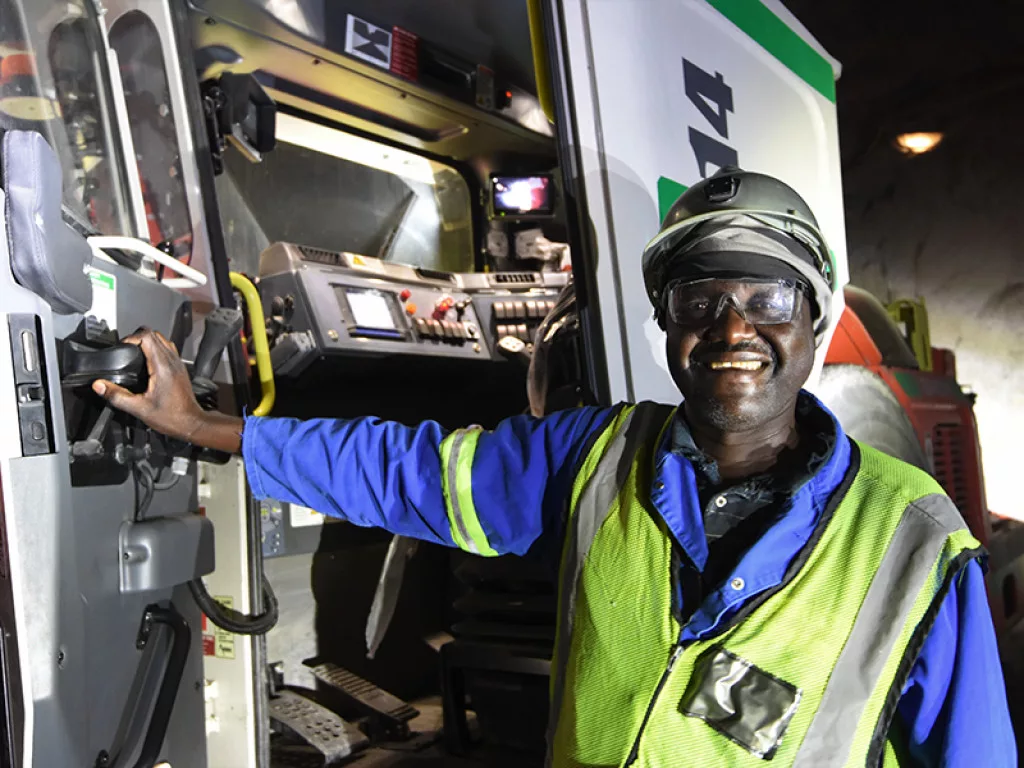 SUCCESS IN COLLABORATION
As a base-metals mining company, and especially as an organisation that operates globally, the reliability of the supply chain is a paramount element to its continued fluid operation and consequential success.
"These supply chain partnerships are very important being a remote site," Horn elaborates.
"We run a world class supply chain operation at Rosh Pinah, where similar to our other digital initiatives, we have successfully transformed this part of the business. Being a remote site, we are privileged in Namibia with great road infrastructure and ports that allow us very little business interruption as a result of stock outs or supply issues. The mine has been in operation for 51 years, so many of our suppliers and partners have been in the Namibian mining space for a long time. And in the digital sphere, we have recently implemented the Microsoft Dynamics 365 ERP platform which will further improve our supply chain and supplier relationship business."
It is the lengthy and reliable nature of these business relationships that maintain Trevali's professional and high-quality pan-continental operations. Within its history of operations Trevali boasts a wide-ranging, complex and successful project portfolio.
RP2.0 EXPANSION PROJECT
One such project that exemplifies the forefront of Trevali's high level of operation is the company's RP2.0 Expansion Project at Rosh Pinah
This project includes a new single stage SAG mill crushing and ore blending system with a nominal throughput increase from 0.7 to 1.3 million tonnes per annum, on top of multiple additional aspects, as Horn comments.
"The RP2.0 Expansion Project also includes a new paste fill plant and reticulation system that will reduce surface tailings and mining dilution while increasing ore recovery," he informs us, and continues. "A new dedicated portal and decline with associated infrastructure for the Western Orefield Three (WF3) deposit, and underground mobile equipment for the WF3 moving from 30 tonne to 60 tonne haul trucks.
"The capital cost totals approximately $93 million as per the Pre-Feasibility Study published in August 2020, and construction is assumed to commence in the first quarter of 2022 with commercial production to be achieved by start of the first quarter of 2023. The project will increase throughput by approximately 86 percent, and it is anticipated that the mine will be yielding for up to 12 years."
TECHNOLOGICAL TRANSFORMATION
The Rosh Pinah branch operation is the flagship of Trevali's digital transformation strategies. A percentage of the organisation's key strategic developments include the digitisation of assets and automation of physical processes, data-driven planning control, decision making and finally functional platforms with automated support processes.
"To this end nine key initiatives are being rolled out at Rosh Pinah," Horn tells us. "These include underground WiFi connectivity (of which phase one is complete and installed), autonomous drone surveying, drilling machine telemetry, the data citizen programme, integrated planning, scheduling and execution, short term grade modelling, blending analytics, digital forms, and an ERP system update."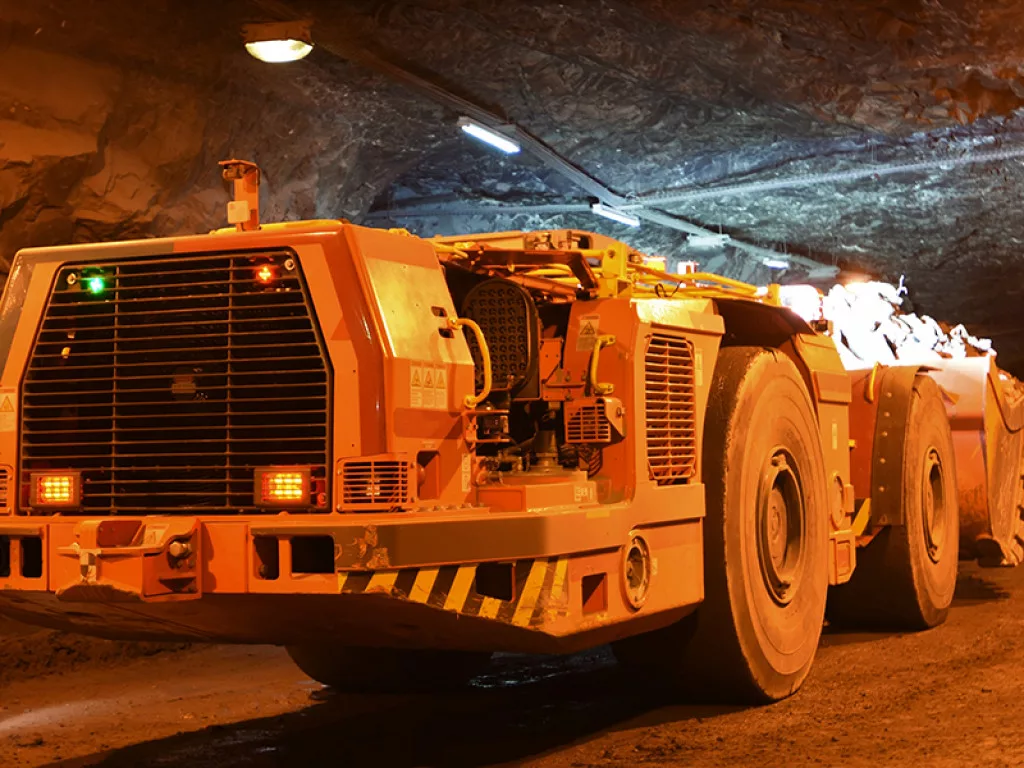 T90 BUSINESS IMPROVEMENT PROGRAMME
This programme is being rolled out across the organisation. The end of 2020 saw $35 million efficiencies delivered during the year in total, as well as a reduced AISC by approximately $0.09 and increased EBITDA by approximately $7 million in the fourth quarter of the same year.
"We currently forecast the delivery of around $51 million of recurring annualised efficiencies, and at a zinc price of $1.25 Trevali will be well positioned to generate strong cashflows that will allow organic growth of the company," Horn explains.
OPERATING RESPONSIBLY
Trevali boasts a unique approach with regards to corporate social responsibility, as Horn elaborates further.
"We don't want to simply 'tick the boxes' as far as CSR or ESG reporting goes," he assures us. "We want to partner with our communities to improve the areas in which we operate and leave sustainable programmes that add value to the economy well after the mine is closed.
"More specifically, at Rosh Pinah we run the local medical facility and town maintenance in partnership with Skorpion Zinc, our neighbouring mine. We are jointly partnering with local and national government to invest in projects that can create employment other than mining.
"To this extent Trevali has successfully trained up employees to make world class weaved carpets from our karakul sheep. The wool is bought from local farmers and the carpets are hand woven in Rosh Pinah with a lifetime guarantee. We also trained up people to make leather handbags, laptop bags and various genuine leather products that also carry a lifetime warranty. These products are all made locally in Rosh Pinah."
At present, Trevali are additionally working with one of the universities for a potential agricultural project. The company is working alongside the Chamber of Mines of Namibia and other mines in the south of the country to integrate its projects that are aimed to provide critical mass and significance in the country.
THE FUTURE OF TREVALI
As for the years ahead, Trevali's RP2.0 Expansion Project will remain the company's largest continuing operation.
Alongside this, Trevali has signed a 15-year power purchase agreement with Emesco; a deal that will supply the company with solar energy and is anticipated to start towards the fourth quarter of 2021 and will significantly reduce our power costs.
"Our digitisation projects continue and there is a whole host of initiatives being rolled out as we speak. It's a very exciting and busy time for Rosh Pinah!"