We speak to Jason De Carteret, Head of Solarcentury Africa, about harnessing the sun's energy to enhance the continent's power capacity and find greener solutions.
A BRIGHT FUTURE FOR RENEWABLE ENERGY
Solar power in Africa has become increasingly popular as a renewable energy source. Consequently, it is a rapidly growing industry that provides the world with an opportunity to reduce its carbon footprint and revolutionise how homes, businesses, and even transportation is powered.
Established in 1998, Solarcentury has been around since solar energy's development, and over a decade ago, Solarcentury Africa (SCA) championed Africa's adoption of the renewable resource which has seen the company pioneer its way across the continent.
Throughout SCA's longstanding presence in the solar industry, it has remained committed to addressing unique opportunities in Africa.
"We have completed more hybrid projects than any other company in Africa. However, our current endeavours concentrate on delivering utility-scale projects and captive solar power solutions for prominent customers such as mines," introduces Jason De Carteret, Head of SCA.
RIDING THE SOLARCOASTER
SCA is thriving under the ownership of BBE Energy, and as a renewable energy specialist it possesses the capability to handle the entirety of the project cycle in-house. Its specialist divisions empower the company to undertake projects from inception to commissioning with minimal external support.
"What sets SCA apart is our approach as an energy partner rather than merely a consultant to our clients," observes De Carteret. "It is an advantage for mines who often rely on an advisor for these services without the same level of commercial risk to expedite projects to financial closure."
Additionally, SCA places importance on maintaining its relationships with landowners, co-developers, off-takers, and suppliers.
"Without the support of landowners who embrace the advantages of renewable energy, our projects would not be possible. We prioritise sustaining the highest international standards for environmental and social requirements across all our projects, which includes adhering to due processes in relation to land arrangements," he details.
SCA frequently collaborates with co-developers who bring their own expertise and value to its projects.
"Our perspective is one of openness to partnerships, as long as both parties can contribute additional value to the project."
Equally important are SCA's suppliers, as it strives to deliver high-quality, cost-effective projects, and its stakeholders, since addressing their unique needs and motivations ultimately increases the likelihood of achieving successful project outcomes.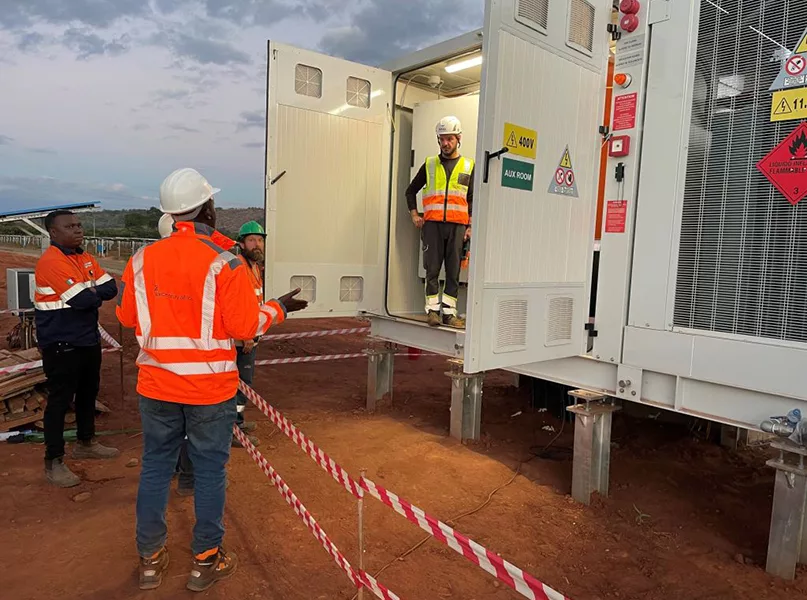 A POWERFUL PORTFOLIO
Despite being a relatively small team of just 30 individuals, SCA operates from offices in London, Namibia, Malawi, South Africa, Kenya, and Mozambique.
Currently boasting an impressive development pipeline encompassing 101 projects, SCA represents a significant power generation capacity exceeding four gigawatts (GW). Furthermore, it has a growing pipeline of secured projects, with the aim of commissioning nearly 500 megawatts (MW) of capacity within the next two to four years.
Moreover, SCA has two new projects to add to its ever-expanding enterprises. The company is pleased to announce the imminent commissioning of a flagship solar and storage hybrid project at the Balama Graphite Mine for Syrah Resources.
The project, located in the Cabo Delgado region of Northern Mozambique, comprises 11.2MW of photovoltaic (PV) capacity and an 8.5MW Battery Energy Storage System (BESS) which connects to the mine's existing diesel genset system.
"The hybrid system is near completion, with final testing commissioning and energising due to be completed by the end of Q2 2023," De Carteret confirms.
Once operational, the solar plant will significantly reduce the mine's dependency on expensive and polluting diesel power with an overall renewable penetration of 36 percent.
"The mine's full energy demand will often be met completely by the hybrid system during daytime hours, which will significantly improve its environmental credentials.
"We are extremely proud to help deliver this project, which will make the Balama Graphite Mine one of the greenest off-grid mines in Africa," he exults.
In addition to Balama, SCA is edging towards financial close on the 20MW Gerus project in Namibia in partnership with Sino Energy (Pty) Ltd.
The Gerus solar PV plant will be one of the first in the region to be developed and run as a full merchant plant selling its power directly to large customers within Namibia, as well as on the Southern African Power Pool (SAPP).
"The project is in its advanced stages with final licences, financing documentation and the engineering, procurement and construction (EPC) company selected. The second phase of the project will consist of an additional 100MW of solar PV, which will be connected at the same Gerus substation owned and operated by NamPower," De Carteret informs us.
Alongside the ongoing Balama and Gerus projects, SCA is currently making significant progress in the development of other projects across Zimbabwe, Namibia, Mozambique, Zambia, South Africa, Botswana, and Malawi.
"We are actively working towards achieving financial close on many of these projects within the next 12 months, thereby adding another 400MW of additional capacity to our portfolio."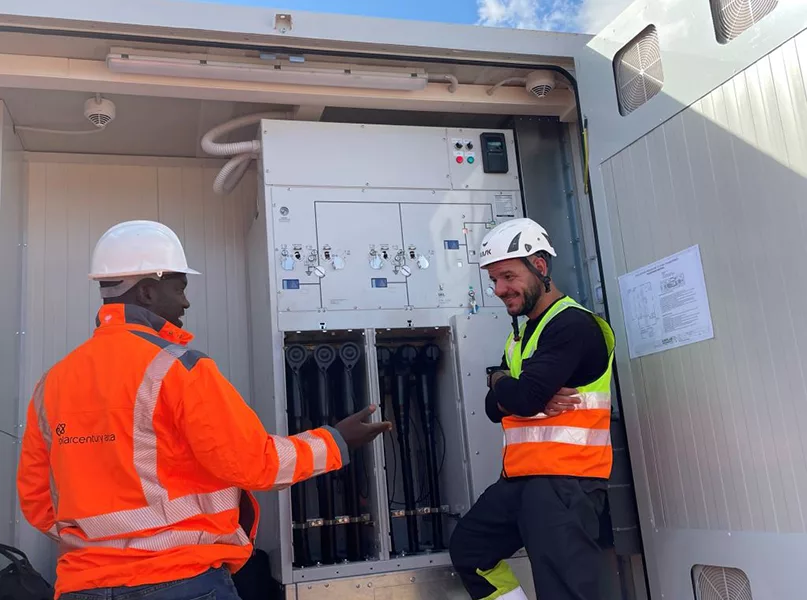 A TECHNICAL TRANSITION
The renewable energy transition in Africa has faced some well-known challenges including limitations in transmission and distribution infrastructure, the absence of clear and supportive regulations, lengthy development timelines, restricted access to finance, balancing intermittent power supply with demand, and socio-economic factors.
Consequently, many countries are experiencing severe loadshedding or power cuts, and the uptake of installed renewable power plants has been slow-moving.
"Few utilities on the continent are running at a profit, meaning they are increasingly turning to the private sector to install the additional power capacity they need," states De Carteret.
Despite these challenges, SCA has shown it can successfully navigate its way through the difficult landscape. Its focus lies in identifying viable and bankable projects where it can apply its expertise to add value to the market.
"We often turn down projects we do not believe in, and instead focus our resources on getting the projects we are committed to."
Breakthroughs in technology mean that solar energy is constantly evolving. Solar cells and batteries are becoming more efficient than ever before, thereby revolutionising the industry.
"We are seeing advances in technology all the time. The declining cost of BESS has made it a favourable option for load fluctuations, balancing transmission systems and avoiding power outages.
"Our engineering team possesses extensive knowledge of renewables and stays up to date with the latest technological advancements. This ensures that our solutions prioritise quality and provide a multitude of benefits to our clients," De Carteret notes.
Furthermore, the ability to trade power and assume market risk on merchant plants offers added flexibility through options such as take and pay and shorter tenures.
SCA's dedication to innovation and pushing boundaries has greatly contributed to its achievements in Africa so far.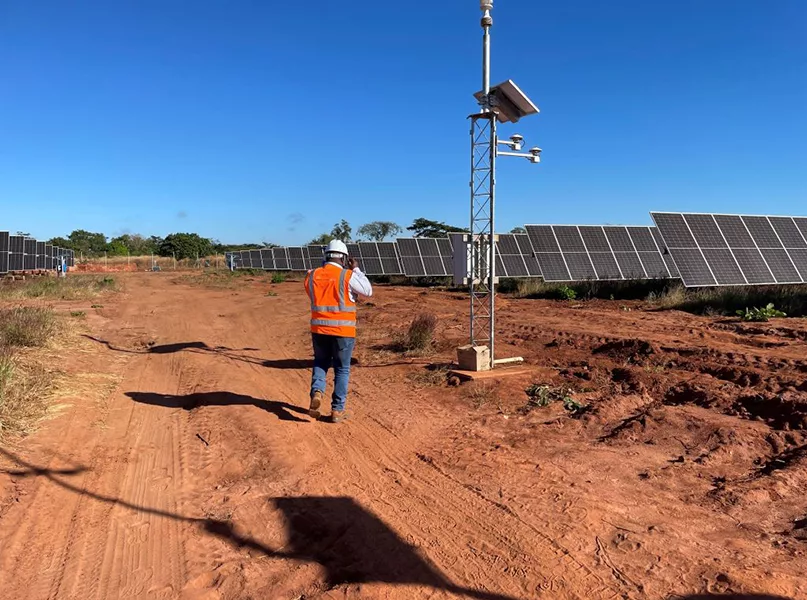 SUSTAINABLE GOALS
The International Energy Agency (IEA) estimates that approximately 770 million people worldwide, with a significant concentration in Africa, lack access to reliable, affordable, and clean electricity. After recognising the urgency, the United Nations has established a universal energy access target to be achieved by 2030 as part of Sustainable Development Goal (SDG) 7, while SDG 13 emphasises the need for climate action.
De Carteret expresses that SCA is fully committed to contributing to these crucial objectives. "The company is deeply passionate about renewable energy and is dedicated to accelerating Africa's transition to clean power sources," he affirms.
By committing to these goals, SCA aims to establish itself as one of the leading Independent Power Producers (IPPs) operating in Africa.
"In the near future, our focus is on connecting the 500MW of power capacity already secured through agreements in place, while simultaneously advancing a substantial project pipeline for future development," he explains.
Combined with reliability and sustainability advantages, as well as being cost-effective, it is no wonder that there is an accelerated growth in solar installment in Africa, and as De Carteret insists, "SCA wants to be at the forefront of growth."
SCA's priorities for the coming year involve keeping five years ahead of Africa's renewable energy industry through meaningful strategies.
"The Balama mine will be in operation this year, which will be great to see, but we are also planning to enter the construction phase of at least three other projects, which will also expand the company's footprint and countries that it operates in," De Carteret enthuses.
SOLARCENTURY PARTNERS