Set to make a significant impact on the continent's energy landscape, OpenMod4Africa is the ambitious EU project aimed at developing sustainable and reliable energy systems in Africa.
AN END TO ENERGY POVERTY
Africa is home to the planet's best renewable resources, such as solar, wind and hydro, which have the potential to provide clean and sustainable solutions.
Despite this, however, 596 million people in Africa still lacked access to modern energy in 2021, representing around 43 percent of the continent's population of nearly 1.2 billion.
Access to reliable and affordable energy is crucial for sustainable development in both rural and urban areas of Africa.
"It is a fundamental requirement for meeting basic needs and driving economic growth," explains Ingeborg Graabak, Project Coordinator at Norwegian research institute, SINTEF Energy Research (SINTEF).
Of the 900 million people without electricity access in the world, 565 million (72 percent) live in sub-Saharan Africa, where almost 80 percent of the energy consumed is generated through the inefficient combustion of solid biomass such as wood or charcoal for cooking.
Africa leads other continents when it comes to wood consumption and the net loss of forest area, with demand for charcoal and firewood projected to increase to 800 million cubic metres by 2030. It is also the largest household black carbon emitter in the world, leading to further implications for climate change and the health of communities.
TACKLING ENERGY POVERTY
The continent is already seeing the damaging ripple effects of climate change, as around 40 million Africans could be pushed into extreme poverty by the end of the decade due to extreme weather changes. Temperatures have risen faster in Africa than the global average, increasing the need for the transition to accessible, affordable, and sustainable energy solutions.
However, the potential of Africa's immense natural resource endowments remains largely untapped, undermined by weak energy policies, especially in the sub-Saharan region.
High levels of energy poverty in Africa have subsequently been caused by severe energy shortages, exacerbated by the additional challenge of rapid population growth across the continent. Indeed, Africa's population is projected to increase by over one billion people by 2050.
The abundance of renewable energy resources that Africa has can meet current and projected power demands as the population grows, and address these shortages. The cost of renewable energy has also decreased dramatically over the past decade, whilst financial innovations such as feed-in tariffs and pay-as-you-go mobile systems have increased accessibility, affordability and demand.
Aiming to target the pressing challenge of energy poverty, OpenMod4Africa is a three-year project that seeks to develop expertise, analytical models, and knowledge to achieve sustainable and reliable energy systems in Africa.
Coordinated by SINTEF, it will receive funding from the EU's Horizon Europe research and innovation programme and develop an open modelling toolbox, leveraging state of the art models adapted to the context and needs of Africa.
These models will enable comprehensive analyses of long-term energy pathways, tailored to different regions, cities, industries and countries. OpenMod4Africa will also facilitate transparent data exchange and collaboration, allowing stakeholders to benchmark results.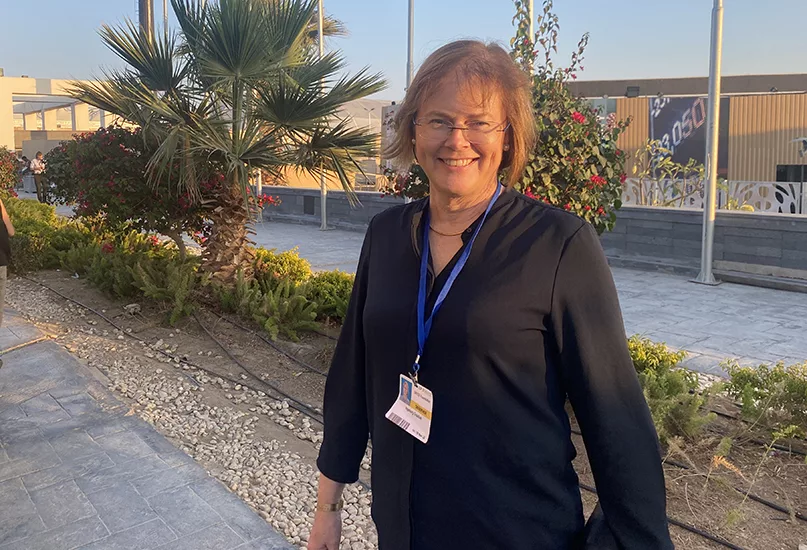 POWER POOLS
Graabak, who has decades of experience from modelling the Nordic and European energy systems, highlights the importance of local capacity building.
"By working closely with African universities and experts, we aim to develop the necessary knowledge and tools for analysing and planning African energy systems," she outlines.
This will ensure that Africa can independently drive its energy transition and maximise the benefits of its extensive renewable resources.
Africa is divided into five power pools, with OpenMod4Africa to focus on the countries included in the power pools of East and West Africa, examining and developing energy pathways to each specific region to address the unique challenges and opportunities they face.
Veritas Consulting, which is leading the work package focusing on the East African Power Pool (EAPP), aims to contribute to increase access to energy and enhance the capacities of decision making in the region by harnessing the power of collaborative modelling and expertise.
"Importantly, we believe that a contextualised tool for energy modelling and analysis will leverage each country's complement of renewable resources for an optimal regional pool, resulting in solutions that optimise cost, availability and sustainability," emphasises Dr Atsede Gualu Endegnanew, an Energy Practice Lead at Veritas Consulting in Ethiopia.
Equally enthusiastic about the potential of the project is Professor Cheikh Mouhamed Fadel Kebe, President of the Centre de Test des Systèmes Solaires (CT2S).
"As the leader of the West African case study within OpenMod4Africa, I am excited to contribute to the development of sustainable energy systems in our region," he says.
The OpenMod4Africa project is a great opportunity to develop these sustainable energy systems and will help to train qualified personnel in electrical modelling for the West African Power Pool (WAPP), while developing decarbonisation scenarios.