As a force for change in the electrical sector and beyond, we speak to the team at Virunga Energies about its high-impact projects centred around nature.
CONNECTING THE CONGOLESE COMMUNITY
Founded in 2013, Virunga Energies SAU (Virunga Energies) is a subsidiary of the Virunga Foundation, a non-governmental organisation (NGO) that focuses on conservation and manages Virunga National Park. The company undertakes the building, producing, distributing, and marketing of clean and renewable hydroelectric energy that facilitates socio-economic development in the areas surrounding the park in the Democratic Republic of the Congo (DRC).
As a commercial business, Virunga Energies has a positive and multi-faceted mission; all its revenue is being reinvested in either the expansion of its energy assets, the conservation of Virunga National Park or the provision of free public lighting and electricity to social infrastructures.
Over USD$120 million has been invested in Virunga Energies in the last 10 years. Furthermore, with approximately 400 regular employees, the company is also able to provide daily work for thousands of people, and it is presently active in the province of North Kivu, including Goma, the region's major city. Pioneering a new energy model, Virunga Energies is also the first company in eastern DRC to benefit from a loan from an investment bank.
"Throughout Virunga Energies' existence, it has benefitted from substantial financial support from the European Union (EU), The Schmidt Family Foundation, The World We Want, Howard Buffet Foundation and British International Investment, without whom we would not be where we are today," opens Jérôme Gabriel, CEO of Virunga Energies.
Although Gabriel was previously involved in the power sector, he was moved to leap to his position at Virunga Energies after discovering the company when he "stumbled across" a documentary about Virunga National Park. Today, he considers energy one of the most exciting and high-stake sectors to work in.
"Energy is to the physical world what currency is to a modern economy – indispensable for a proper, functioning system. It transforms lives for the better from an environmental and economic perspective. Ultimately, clean energy is a key driver in the fight against climate change," he adds.
However, in the hydroelectricity sector, several operators have invested in constructing power stations for mining companies which generally reserve little energy for local communities.
"Many operators have invested in solar energy with solar kits or mini-grids. The overall coverage rate remains low, particularly in rural areas with limited power purchasing capacity," introduces Ephrem Balole, Managing Director of Virunga Energies.
Balole has been with Virunga Energies since its inception, having previously worked at the Virunga Foundation. He is integral in carrying out the company's vision to rebuild the economic fabric of North Kivu and conserve Virunga National Park.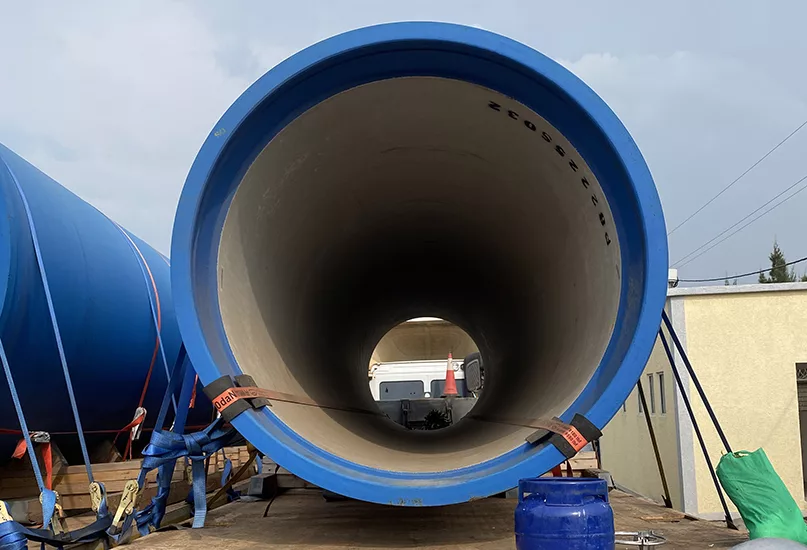 ---
VIRUNGA ENERGIES IN NUMBERS
25,290 connected households
1,332 enterprises connected
900,000 inhabitants with an improved water supply, while an additional water network for refugee camps is currently being commissioned, with electricity also provided
20 villages and towns, as well as the city of Goma, have free public lighting
Three operational hydroelectric plants
500+ kilometres of high, medium, and low-voltage lines
---
ORGANIC OPPORTUNITIES
Virunga National Park is a marvel of nature. It is a UNESCO World Heritage Site that is internationally recognised for its exceptional wildlife and habitats and is famously home to the last of the critically endangered mountain gorillas. Despite this, the protection of Virunga National Park consequently deprives the local communities most in need of additional revenue as it prohibits resource extraction. Therefore, it became clear that Virunga Energies had to do more than conservation; it had to create value for the local community equal to the opportunity cost of conserving Virunga National Park, totalling 800,000 hectares (ha).
"There are no words laudatory enough to describe the awe and how the park inspires me daily. However, Virunga National Park represents a substantial social injustice to the five million people – among the poorest on Earth – depending on the park's resources to survive, as it has one of the most fertile soils in the country and is extremely valuable for agriculture," Gabriel informs us.
In that context, the Virunga Alliance was launched, a province-wide socio-economic development programme with four pillars: clean energy, sustainable agriculture and fisheries, entrepreneurship, and ecotourism.
"The economy in North Kivu is predominantly based on agriculture. However, it has remained focused on the export of raw agricultural products with little added value. The Virunga Alliance systematically tries to remove barriers to creating a healthier economy along the cultivation value chain," states Balole.
Additionally, the Virunga Alliance has set multiple enterprises in motion to contribute to creating jobs. "We have helped launch the largest soap factory and the first high-quality chocolate factory in eastern DRC."
This critical development programme has created a virtuous circle between conservation, economic development, and peace.
"A healthy Virunga National Park enables us to invest in job-creating initiatives and fostering peace. We've noted that for every 10 jobs created, one job is held by a former armed group member," Gabriel reveals.
"We hope that by creating tens of thousands of jobs, we will be able to contribute to sustainable peace in eastern DRC. We owe that to Virunga National Park as it has lost over 200 rangers in the past 20 years, murdered by armed groups."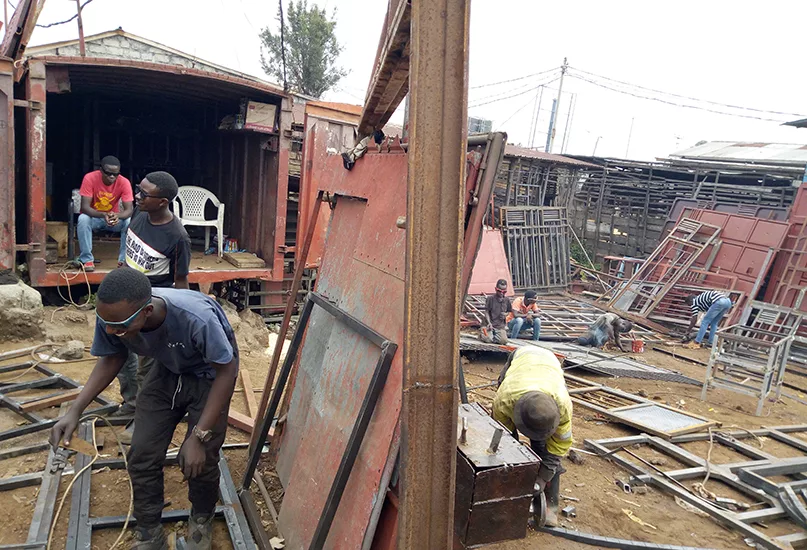 ---
How Difficult is it For Virunga Energies to Procure Locally?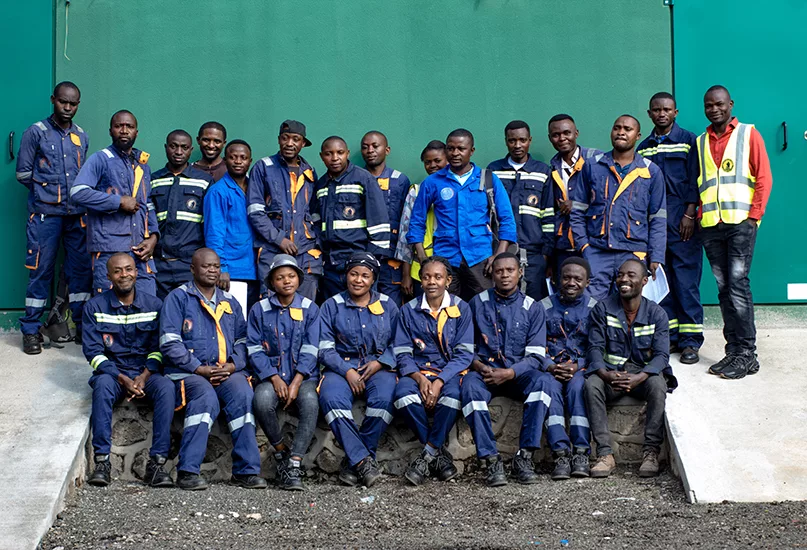 ---
ELECTRIC AVENUES
Virunga Energies tracks its impact on the local community in various ways as part of its core mission. Furthermore, many of the team have seen first-hand how the advent of electricity has changed the lives of residents.
"Energy has radically transformed Congolese society. Initially, the electricity demand was for lighting and charging telephones. Household equipment was minimal, but radios, televisions, and computers were quickly acquired. At the same time, others had fridges and freezers, also used for commercial purposes," Balole tells us.
In the Rutshuru area, which has great agricultural potential, some small businesses have bought mills for cassava, rice and maise, carpentry, welding and garage machinery, chick incubators, and more. Subsequently, this has boosted entrepreneurship.
Electricity has also changed how people work in schools, hospitals, and public administration offices, enabling them to work with electrical and electronic equipment. Concurrently, general lighting has transformed nighttime habits, reduced insecurity, and given the population greater confidence in business and leisure.
The advent of electricity in North Kivu has sparked a massive change in society. Businesses that would not have otherwise opened are now thriving, and the population have come to depend upon them.
"The arrival of Virunga Energies has significantly impacted my life and that of my fellow citizens. What was once a privilege reserved for a minority of families is no longer so. Access to energy has become normalised in our region. Of course, there are obstacles, such as costs, but less than eight years ago, there was no supply source," recalls Josue Duha, Commercial Director at Virunga Energies.
"As a student, I remember when many people had to travel to our campus to obtain electricity because of a lack of permanent electricity in their homes," adds Germain Kasayi, Lead Hydroplant Engineer at Virunga Energies.
"With Virunga Energies, there has been a considerable reduction in the number of groups where households all contribute towards a generator to light up an avenue and members' homes. The generators had the negative consequences of air and noise pollution in the area."
Now that Virunga Energies is active in the area, generators are redundant and have been consigned to history.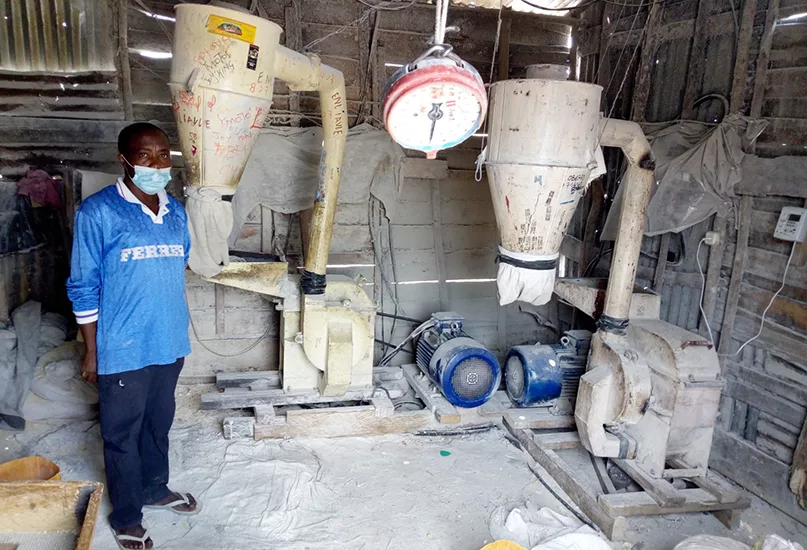 ALTERNATE ACTIONS
The two differentiators of Virunga Energies are its mission to save Virunga National Park and its people, as Gabriel's and Balole's colleagues will testify.
"Virunga Energies' mission sets it apart from other companies; it serves people and breathes new life into an area. North Kivu has been a war scene for three decades. It is rebuilding the economic fabric of the province, based on a model that is as simple as it is practical, with incalculable positive consequences," affirms Duha.
Whereas in Kasayi's opinion, Virunga Energies is exceptional as its projects have a positive impact by catering to the needs of the people of North Kivu.
"The electricity supplied by Virunga Energies has created several businesses, which in turn creates jobs for the unemployed, which leads us to conclude that the company both directly and indirectly employs a good number of the population."
Virunga Energies' objective is essential in a harsh environment such as eastern DRC, as it is one of the world's most insecure and remote areas.
"Despite the risks and hardship, our achievements would not have been possible without individuals who have dedicated parts of their lives – sometimes at the cost of their life – to building Virunga National Park as it is today and continue to do so," Gabriel tells us.
"Our collective mission is to help save Virunga National Park; as one of the most incredible and biodiverse areas on Earth, it unites us and gives us the rocket fuel required to hop over the roadblocks one may encounter in eastern DRC."
The Virunga Alliance's vision and code of ethics of zero corruption and governance form its foundation. In addition, Virunga Energies is a social enterprise with highly motivated teams working close to the locals.
As a vertically integrated company, Virunga Energies maximises starting and completing work efficiently. The company trains its teams of engineers and technicians in different areas of hydroelectricity (production, transportation, distribution, and marketing), with a great deal of openness to innovate as a start-up.
"The company is constantly improving its way of working and adheres to international management standard procedures, which has earned it the confidence of many donors," Balole acknowledges.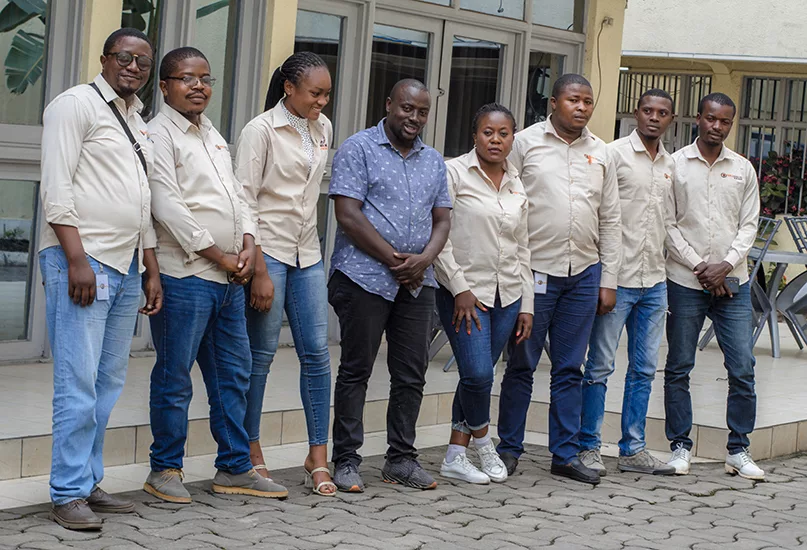 ---
PUTTING ENERGY INTO THE ECONOMY
Virunga Energies is helping businesses to increase revenue from agricultural products by aiding field yield growth and striking profitable partnerships with leading export companies, as it has done for high-quality cocoa and speciality coffee, available here.
All this includes supplying quality energy through access to clean and affordable electricity, providing cheap loans for capital to start a business, and building industrial zones.
---
THE POWER OF THE FUTURE
In the coming year, Virunga Energies will focus on scaling its impact by constructing additional hydro assets and increasing its customer base.
"Next year, we will aim to finalise the new hydroelectric power plant in Rwanguba, in the province of North Kivu, if the security situation does not deteriorate too much," Gabriel outlines.
The new plant will also require Virunga Energies to begin operating high voltages, the process of building a new high-voltage substation has already started as the company is growing its revenues by 30 percent each year.
"We have commissioned a new electrical grid in Goma, doubling the size of our network and enabling us to electrify hundreds of thousands of people in the coming months while providing free public lighting and electricity to social infrastructure," Balole adds.
Furthermore, Virunga Energies is currently building its fourth hydroelectric power plant, which will be the largest plant in eastern DRC and have the country's longest penstock.
"It is an engineering and logistical challenge. Working conditions are tough, as the area is a theatre of conflict between the Congolese army and the armed M23 group," Gabriel continues.
"If the team manages to finish it, Virunga Energies will be able to triple the availability in Goma, a city of one to two million inhabitants, which will have a significant impact on people's daily lives. In the not-too-distant future, we will aim to reach 105 megawatts (MW) of clean, renewable electricity and electrify North Kivu."
It has been a long journey for Virunga Energies and the team. Still, it has successfully pioneered a path through DRC to provide clean electricity to communities, and its people-centric mission will ensure that both the company and residents living in and around Virunga National Park have a bright future.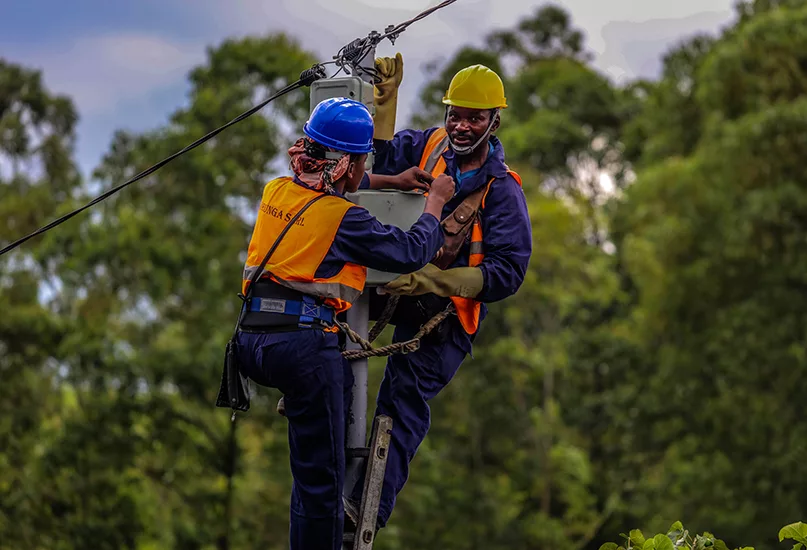 VIRUNGA ENERGIES PARTNERS