Old Mutual Botswana is on a mission to improve financial inclusion in the country, the well-established and respected firm embarking on education, diversification and digitisation to empower more people.
INTRODUCTION
Botswana, despite being home to a mature insurance sector with healthy competition, has a low insurance penetration rate.
Estimated to stand at around 2.8 percent, it falls well below the global average, the vast majority of the 400,000 or so formally employed Botswana adults not currently taking out a life or non-life insurance policy.
While the statistics may appear as cause for alarm, for companies such as Old Mutual Botswana, there is a huge opportunity to grow and provide crucial financial peace of mind to a great many more customers across the Southern African country.
"This is a significant opportunity for underwriters," comments Gerald Randall, CEO of Old Mutual Botswana. "In many cases insurance education is not well embedded, and this is a key focus for our business. By customers understanding the advantages of insurance, they are more likely to implement solutions for themselves and their assets."
Old Mutual, established in Cape Town in 1845, has been in Botswana since 1994 and offers a wide range of short-term and group life insurance products with branches in Gaborone and Francistown – its products provide insurance services to personal, commercial and corporate clients.
Randall had been with the company in South Africa for several years before making the switch to head up the Botswana division at the start of 2019.
"I always planned to be involved in financial services," he says. "My first interest was in investment and fund management and I worked in that line for several years. However, I never wanted to be a specialist and as such moved to various lines of business in financial services. "Managing the risk of our customers is the business I run now. I have been a Director of some of the Old Mutual Botswana companies for some time and was always eager to become more involved in the strategic execution in the business.
"When the opportunity became available to do so, I was eager to take it up. Old Mutual in Botswana is a well-known brand and also well respected – I believe the business has great traction here already, but it still has tremendous prospect for growth."
The education message is absolutely critical to realising this potential.
"Key to our values is to uplift the communities in which we operate," Randall continues. "As a business we firmly believe that financial education is the key to financial security. Old Mutual provides extensive financial education, free of charge, through media and online portals. In addition, we have a partnership with Botswana Saving Bank to deliver financial education to their customers.
"In fact, Old Mutual delivers financial education across all the territories in which we operate. As part of our Responsible Business agenda, Old Mutual will launch 'Africa's biggest classroom' across the continent. The objective is to provide financial education to every community to drive financial security and inclusion."
Of course, such endeavours would be futile if Old Mutual Botswana did not have an uncompromising approach to the quality of its own service delivery.
This is another differentiator, and a significant one according to the CEO, who realises the imperative to put the customer first as it is their risks that the company is managing.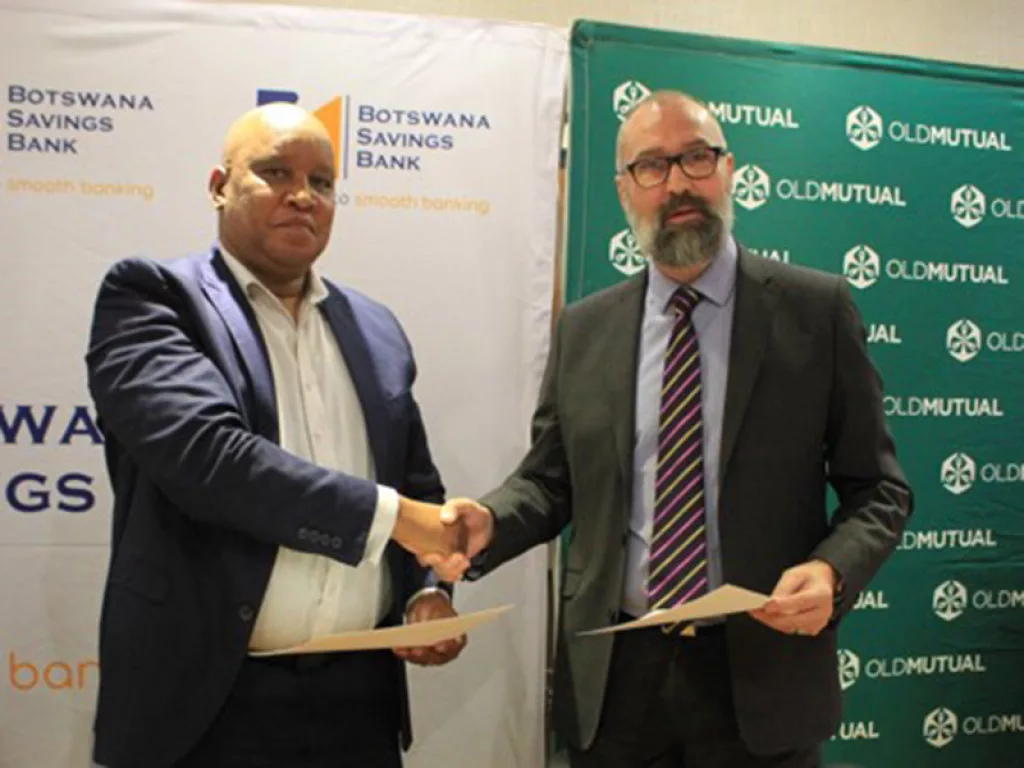 MOVING WITH THE TIMES
An unforeseen risk which has dominated the narrative in 2020 has been the coronavirus pandemic, a situation which Old Mutual was well prepared for and has responded to effectively to date.
For instance, in 2019 it started to enable more of its employees to work remotely, a move which has paid dividends given the events which have unfolded this year – and for Randall, the priority has very much been to keep staff and customers safe.
"We did not envisage the pandemic, but we realised that internationally the ways of working were changing and it was important to prepare for the ways staff and customers will want to work in the future," he adds.
"When the pandemic was declared, we had already been running a Crisis Management Committee for some weeks. Fortunately, this is not the first pandemic Old Mutual has had to deal with, and we were able to garner insights across the group from countries in West Africa who had been dealing with the likes of Ebola.
"As a priority we set the safety of our staff, broker partners and customers. We instituted health protocols early followed by business contingency processes – none of our staff have contracted COVID-19 and all staff have been enabled to work remotely.
"To our customers, we keep imploring them to remain vigilant and safe. We always have their best interest in mind. I can, however, give them comfort that their affairs remain in good hands with us. Our company has a very high solvency position and we will continue to manage their insurance prudently."
The pandemic has also highlighted the value of digitising services and processes wherever possible.
Randall details several examples of this in action at Old Mutual Botswana, including a project to create a Facebook 'bot' to communicate with its followers. On WhatsApp, the company has created a service whereby customers can access various services, including insurance claims.
A more comprehensive programme involves automation of numerous internal processes, formulated in a digital strategy and execution plan which is being rolled out across the organisation over the next three years and beyond.
"Our vision is to be the leading digitised insurer in Botswana," Randall says. "This will change the way we engage with our broker partners and also how we engage with our customers. In most developed markets, underwriters have largely digitised, more from necessity as customers are demanding digitally enabled options. Eventually the trend will come to Botswana, and we will already be prepared when it does."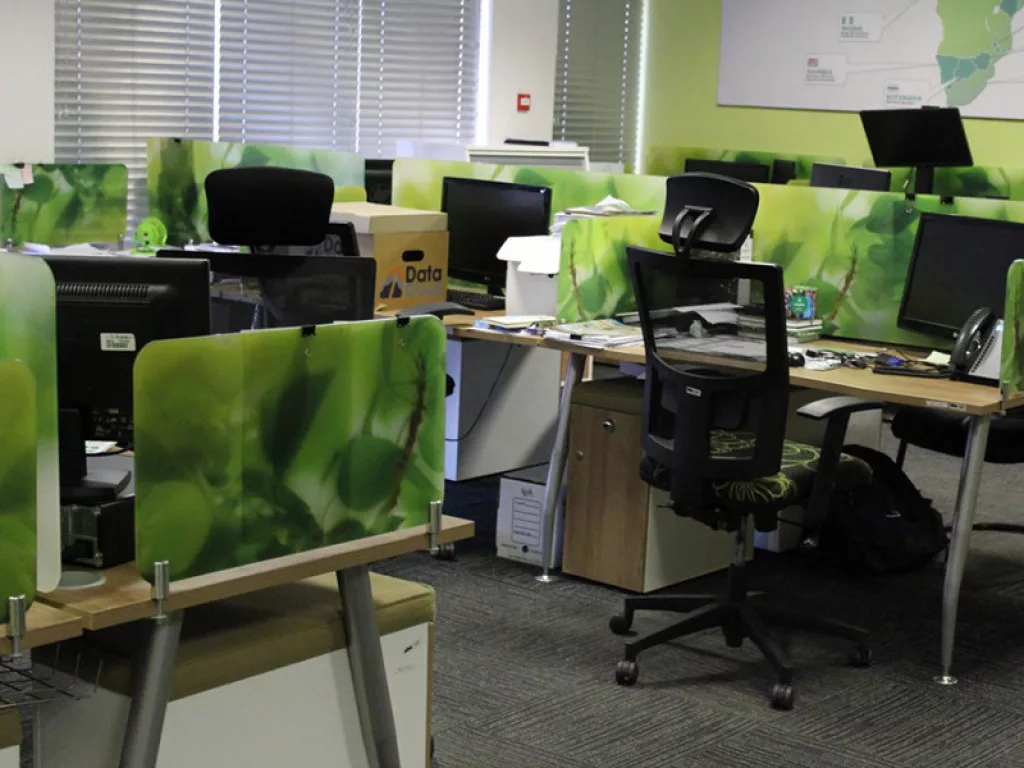 And moving with the times also entails expanding product ranges in order to remain relevant.
Indeed, Old Mutual has always been a pioneer in providing specialised insurance in Botswana, its focus being on tourism, large industry and all forms of mining taking place in the country.
Now the company has expanded into the line of export credit insurance. This allows its customers not only to cover the products they export and import against physical loss or damage, but also secure payment for such products should they not be forthcoming.
Such developments leave Randall optimistic about what lies ahead for Botswana and the next chapter for Old Mutual in Botswana. Its ongoing mission being to bring greater financial security and inclusion to the nation's citizens and businesses.
For now, however, the priority is on navigating the current waves created by the pandemic.
Randall concludes: "We will focus on our customers and broker partners. COVID-19 has had a significant impact on the economy and in turn all participants. It is essential that we work closely with them to weather the storm and make sure they walk away from this pandemic in the best position possible."