As a key driver of the domestic economy, Airports Company South Africa is critical to national development. Framed by sustainability, we profile a colourful leader of Africa's aviation industry.
INTRODUCTION
A model for successful privatisation.
Airports Company South Africa (ACSA) is the prime example of how an innovative, private enterprise can emerge from a loss-making, state-owned operation.
South Africa's airports were owned and operated by the state until 23 July 1993, when ACSA was officially established and the country's nine principal airports were transferred to the company, including three critical international gateways: O. R. Tambo, Cape Town, and King Shaka International Airports.
Although the South African government remains a 74.6 percent majority shareholder, ACSA is legally and financially autonomous, and operates under commercial law. ACSA today is a mature organisation, having emerged from a phase of radical, sustained transformation and reconstruction to become an efficient, expanding commercial force.
ACSA generates aeronautical revenue derived from government-regulated charges or tariffs paid by airlines, including fees for aircraft landing, aircraft parking and passenger service charges. Non-aeronautical revenue, meanwhile, is sourced from the likes of retail sales, concession fees, property leases, parking fees, hotel operations, and advertising.
The company also participates in equity investments abroad and provides technical advisory and consultancy services to airports, from which it generates non-core sources of revenue.
Despite revenue decreasing by more than 60 percent as a result of COVID-19, ACSA plans to be back operating at pre-pandemic levels by 2025.
The devastating impact of the COVID-19 pandemic on the aviation industry was felt globally and the path to recovery will be long, but ACSA is confident that the solid balance sheet, strong reputation, and enduring competitive advantages at its foundation will stand the company in good stead.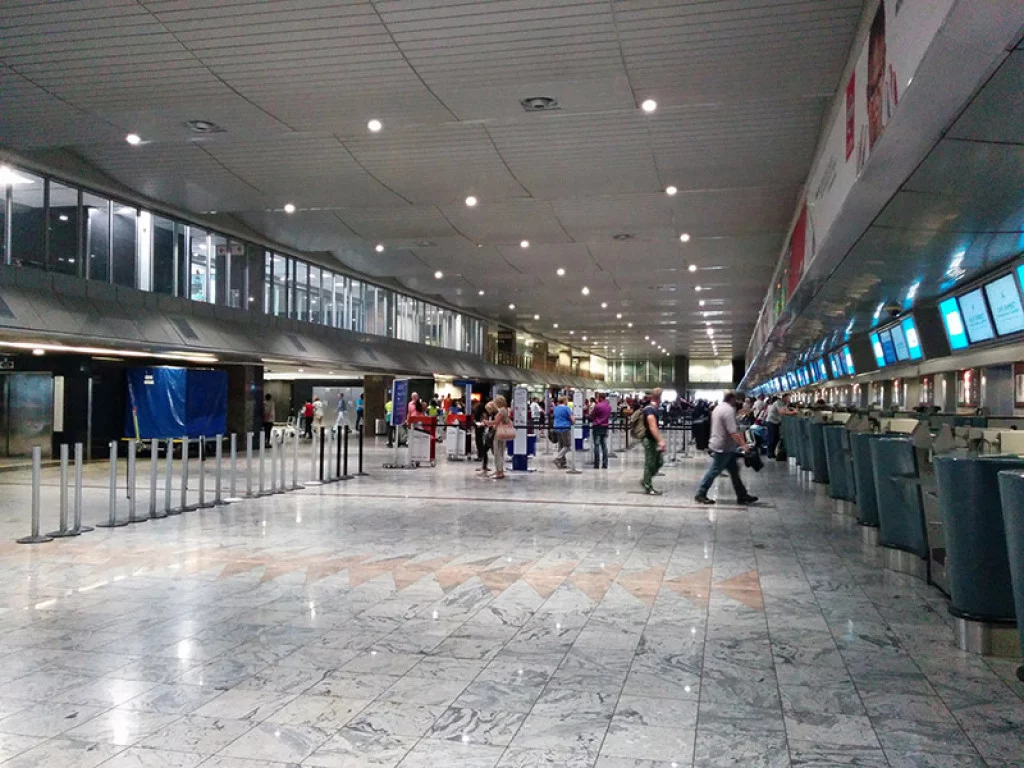 INTERCONTINENTAL FOOTPRINT
Africa's biggest and busiest airport, O.R. Tambo International, facilitates over 21 million passengers a year alone, with more than 50 percent of South African passengers travelling through the airport. Situated in Johannesburg, it is the hub for passengers and cargo within both South Africa and the African continent, from which there are over 150 international destinations that can be reached.
ACSA's airports are all becoming vital centres and catalysts for economic growth in South Africa, as well as access hubs for the rest of the world.
They are being transformed into multi-faceted, world-class, global gateways for travel, trade and commerce; business opportunities are abounding as a result, particularly in property, retail and advertising.
Whilst providing world-class, secure infrastructure for airlines to transport people and goods, the company recognises that it has a key role to play by facilitating growth, job creation, and accelerating inclusive economic participation.
ACSA recently welcomed German-based leisure airline Condor's intent to operate direct flights from Frankfurt to O. R. Tambo International Airport, which will add much-needed traffic from Europe to South Africa and help to reignite the country's tourism sector, an integral driver of economic activity and job creation.
ACSA is looking to further expand its intercontinental footprint, and these additional flights will enhance South Africa's connectivity to global markets, in particular Europe and North America. Likewise, O. R. Tambo International will provide Condor with access to the South African Development Community (SADC) market, one of the fastest-growing trade blocs in Africa.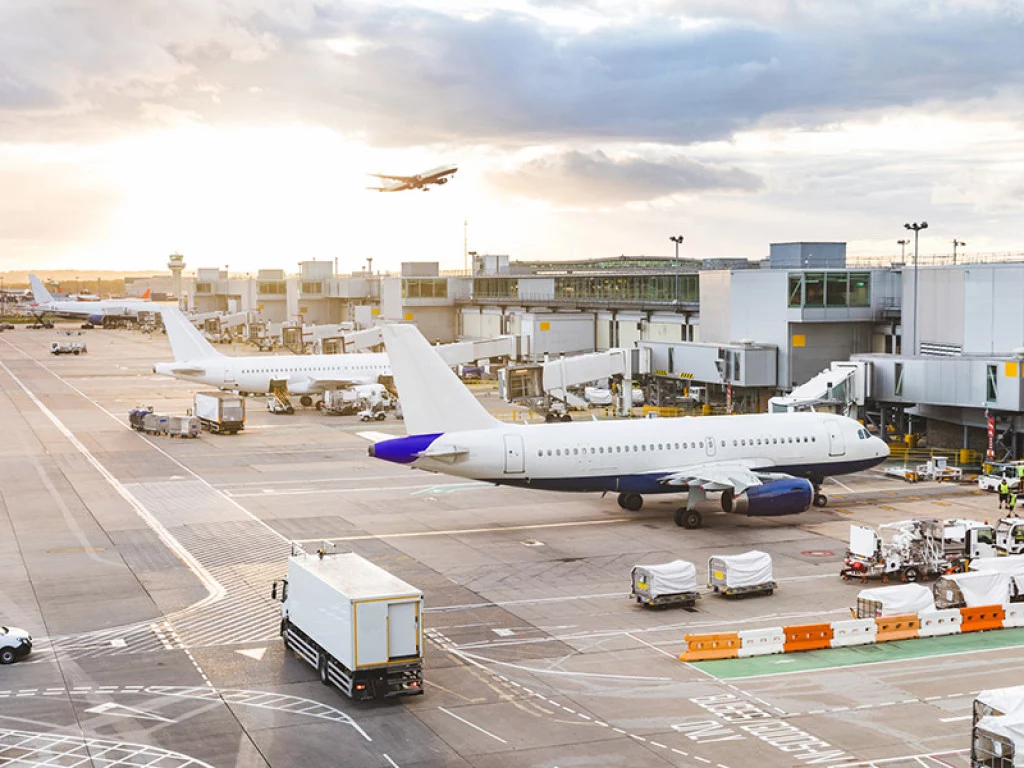 MAKING A DIFFERENCE
ACSA is aligned with the South African government's National Development Plan objectives, and focuses on creating sustainable value that positively impacts the business, people and society, and the environment.
These three fundamental elements are the core tenets of ACSA's Sustainability Framework, ensuring that the company's decisions and actions are taken in concert with its journey towards Vision 2025, to be the most sought-after partner in the world for the provision of sustainable airport management solutions.
In February 2016, ACSA launched its first 200 sqm solar power plant at George Airport in the Western Cape, further demonstrating its commitment to clean energy generation and sustainability. Solar radiation is converted into electricity through photovoltaic (PV) technology, and the use of renewable energy is at the heart of ACSA's sustainability goals as well as the company's aspirations to reduce its reliance on the national power grid.
Kimberley Airport is the second airport in the ACSA network to boast a solar plant, launched in 2016 and designed to deliver 500 kWp (kilowatt peaks) of production per year. With ambitions to install solar farms at all regional airports, ACSA has also taken a number of steps to alleviate noise pollution, including changes to flight frequency over the same areas and flight patterns, and formed alliances with local authorities in neighbouring areas to enforce zoning prohibitions.
Through its socio-economic development (SED) initiatives, ACSA seeks to improve quality of life by facilitating sustainable access to social and economic opportunities.
ACSA mainly focuses on communities in and around the nine airports that it operates; most of the company's airports fall within poverty nodes that the South African government has specifically identified as needing focused intervention.
ACSA also contributes to other community development projects around the country that meet the criteria of its SED strategy, which focuses on the likes of education, youth and female development, persons with disabilities, environmental sustainability, and more.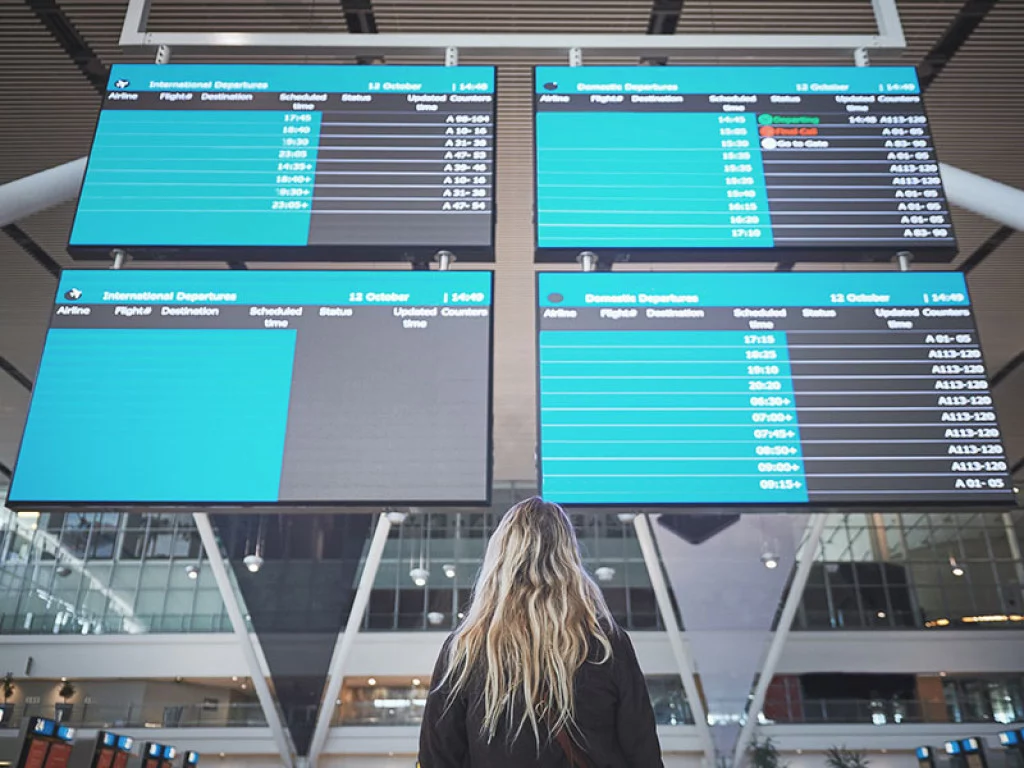 GLOBAL RECOGNITION
An important development for ACSA has been the introduction of a multi-dimensional balanced scorecard (BSC) management system.
BSC enables ACSA and its stakeholders to consider the company's objectives, decisions and actions – and to assess progress – in relation to four major determinants of business success: financial performance, customer satisfaction, business systems, and human capital development.
This approach allows ACSA to plan for a future filled with technological, global, economic, and regulatory challenges, and maximise the company's expertise and intellectual capacity. Indeed, ACSA is blessed with a skilled and motivated complement of staff and management, whose excellence has been recognised globally with numerous awards.
The company has won more than 50 international awards, and this is because of the hard work and dedication of its employees, without whom the required personal touch and ongoing improvement in service quality would not be achieved.
It is because of the governance, efficiency and service levels at ACSA's airports that the world views the company as a true leader in South Africa's aviation industry.