Synonymous with excellence in the spheres of construction and property development, Basil Read has played its part in building the foundations of South Africa for all citizens.
FOUNDATION OF THE NATION
Whether it's the roads they travel on, the houses they live in, or the schools their children go to, every South African has been touched by Basil Read.
The company's journey began in 1952 as the brainchild of Basil Leonard Read, and what started as a humble building block has now become a powerful brand that has created a number of milestones in its areas of operation, supported by over six decades of expertise.
Basil Read has charted its course through tumultuous times in the construction sector, from economic booms to challenging recessions and the plateaus of recovery in between, to secure its rightful place amongst the leading global construction companies.
Based in Johannesburg, Basil Read's focus today remains on the South African market given the need for infrastructure to stimulate the country's economy, whilst positioning itself to partner with existing clients as they expand their operations in the wider region of Southern Africa.
A growing African presence, spanning South Africa (SA) as well as Namibia, Zambia, Botswana, and the remote island of Saint Helena, reflects the company's steady growth and ability to replicate its business model in similar markets.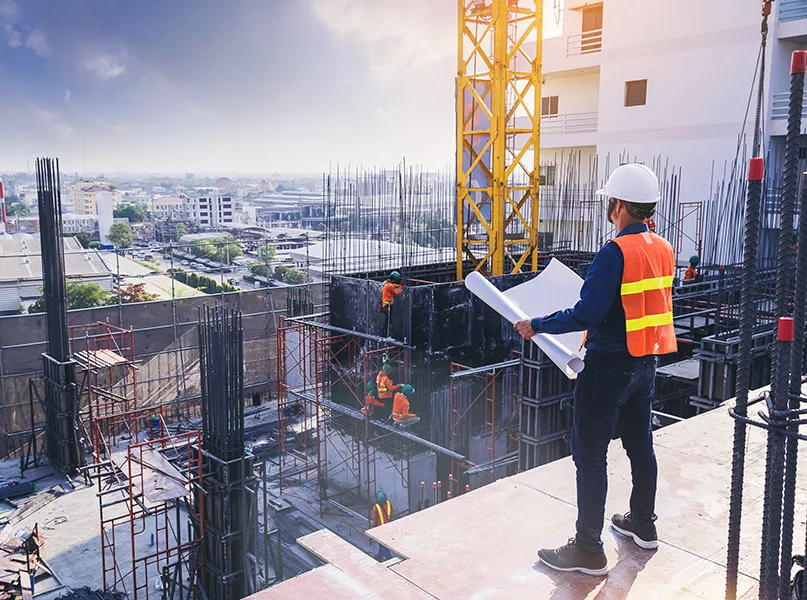 CONSTRUCTION DIVISIONS
Basil Read's construction operations, comprising the Civils, Buildings and Roads divisions, have reinforced the company's position amongst industry leaders.
Major construction works for both private and public sector clients cover a broad spectrum of civil engineering and building projects, from earthworks, bridges, infrastructure, retail and office complexes to residential housing, apartment blocks, harbour and marine works, industrial plants, educational facilities, hospitals, sports centres and much more.
The Civils division serves clients with the best in civil engineering and construction, with the development and implementation of specialised technical and engineering expertise reinforcing Basil Read's reputation as a frontrunner in civil contracts in Southern Africa.
Basil Read Civils operates on a project basis mainly in SA and neighbouring countries, whilst projects further afield are pursued for selected clients and where the company has the required capacity and expertise.
Expertise across an almost unlimited scope of construction projects, meanwhile, is offered by Basil Read's Buildings division.
With a selection of prestigious contracts within its growing portfolio, underscored by a solid performance record, the division has cemented its status within the building sector.
Basil Read's Roads division offers clients equally exceptional capabilities and specialised services, focused on earthworks, bridges, roads and highways, township infrastructure, and rail.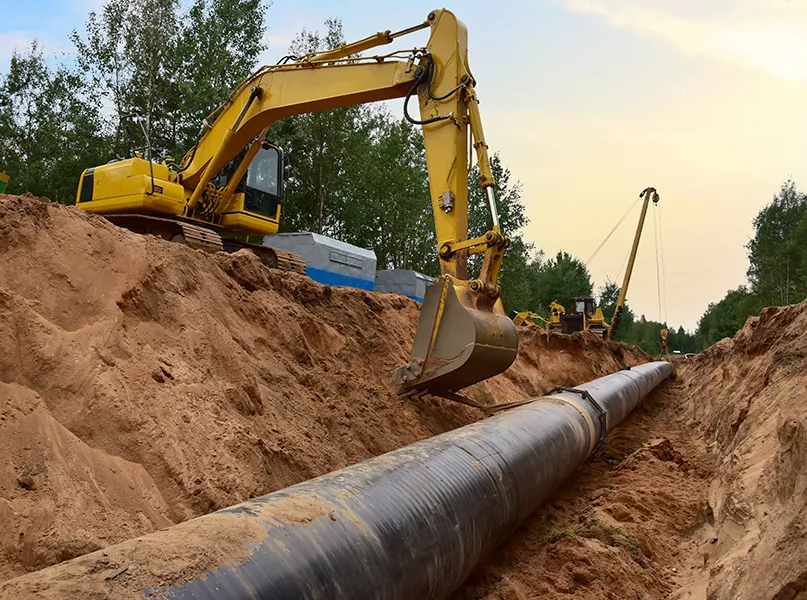 HOUSING DEVELOPMENTS
Construction work is also generated for the company through its developments business, which focuses on large-scale mixed income integrated housing developments.
Key current projects include Cosmo City in Gauteng, a flagship initiative that demonstrates the unparalleled success of a mixed-use, fully integrated and sustainable housing development.
Since breaking ground at the turn of the century, Cosmo City has steadily grown and is now home to more than 12,000 families who enjoy the numerous parks, schools, cultural and transport facilities, and commercial and retail offerings that have been taken up by the private market.
The initiative was instigated by the SA government to address poverty and housing access challenges, generate a sustainable rates base, and stimulate economic growth. Through the unlocking of key infrastructure by government, the public-private investment mix has been able to contribute to the success of the development as a mixed income residential development.
As well as providing a healthy and vibrant environment to live, work and play for all residents, Cosmo City has created almost 50,000 employment opportunities and had a vast socio-economic impact valued at close to ZAR16 billion during construction and ZAR20 billion post-construction.
Cosmo City has ensured the spatial transformation of the city through the development of a large quantity of housing units within a quality neighbourhood, and ensured the integration and affordability of the community.
This hallmark development represents an integrated housing success story and a milestone in the history of Basil Read, as Cosmo City has received in excess of eight development awards and been recognised over the duration of the project.
Basil Read is also 10 years into the Malibongwe Ridge development, an extension to Cosmo City located northwest of the Johannesburg central business district (CBD), where 1,800 out of 7,000 houses have now been built.
A total of 6,000 units have additionally been built by Basil Read in Savanna City, another of the company's key current development projects.
Unit sales continue to exceed expectations in Savanna City, underscoring the demand for affordable housing, and over the next decade it will create tens of thousands of jobs, many of which will be permanent post-construction.
Elsewhere, the company's mining operations specialise in surface contract mining, which includes drill and blasting, material handling, bulk earthmoving, mobile plant maintenance and management services to name a few.
The Mining division offers complete mining services with decades of experience in hard and soft rock mining, selective mining and material handling in remote and challenging locations, and owns and maintains a fleet of mobile mining equipment that can be deployed to meet clients' requirements.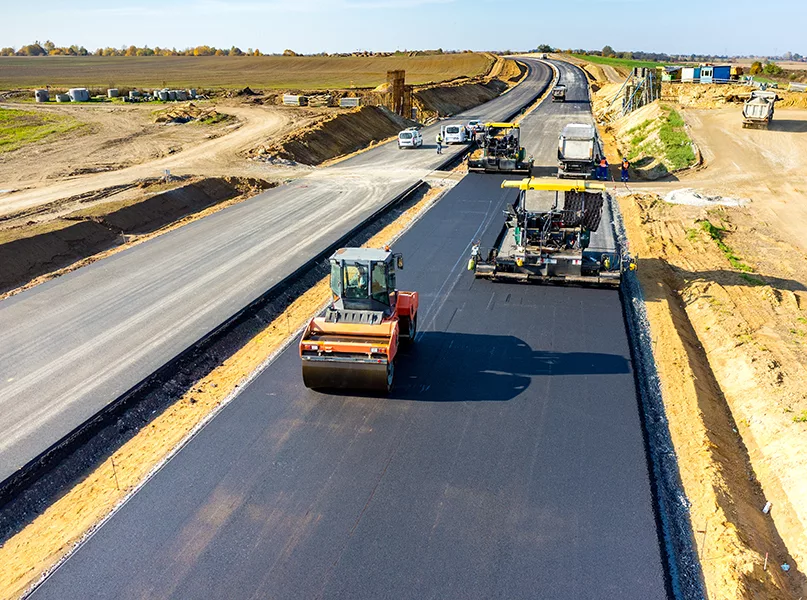 LEGACY OF LEARNING
Basil Read's success as a leading company in the construction, mining, and developments sectors is driven by each individual it employs, locally and internationally.
As the performance of the company depends on a highly-skilled, motivated and talented workforce, Basil Read is focused on protecting the safety of its employees, engaging with them, and increasing diversity to better reflect the societies in which it operates.
A number of skills development initiatives are run by Basil Read to train employees, as well as ensure surrounding communities are empowered with new skills in order to build a legacy of learning.
On-site training, health and safety courses and learning management skills are also provided by Basil Read, whose focus on employees also includes internal bursaries, learnerships, computer skills, SHEQ and job specific training to ensure their continual development and encourage life-long learning.
Basil Read has also established an in-house occupational health clinic that, in addition to related services, provides basic medical evaluations for all employees, allowing health indicators to be regularly monitored and medical assistance to be sought where necessary.
The company takes a holistic approach to employee wellness, and through its healthcare brokers and medical aid administrators, provides various services from employee wellness days, HIV/AIDS testing and support to trauma and other forms of counselling.
Gym facilities and a restaurant in the corporate office equally give Basil Read employees the opportunity to follow a balanced lifestyle, whilst they work to build the foundations of SA.