With a unique ability to combine power, telecommunications, and managed services, IPT PowerTech Group is a leading complete solutions provider. The company's CEO, Nabil Haddad, tells us more.
STRENGTHENING SPECIALISED SYSTEMS
Recognised for its innovative approach to the power and telecommunications (telecoms) sector, IPT PowerTech Group (IPT PowerTech) has redefined the market standard by initiating energy-efficient concepts from hybrid systems with direct current (DC) cooling to dual hybrid technology, while catering to the growing digital demands of businesses and consumers in a hyper-connected world.
As a leading fully-fledged energy system integrator, IPT PowerTech is a complete energy-efficient solutions provider. Moreover, the company supplies telecoms infrastructure combining its expertise with managed services proficiencies. Furthermore, the company possesses a large portfolio of advanced and customised alternating current (AC) and DC solutions, including hybrid systems with DC cooling through dual hybrid technology, generators, and DC generators that reduce fuel consumption.
"We are founded on a vast record of operational excellence," introduces Nabil Haddad, CEO of IPT PowerTech.
Established in 1993 and with more than 4,500 specialists on board across the Middle East, Africa, and Southeast Asia, IPT PowerTech offers the most extensive portfolio of customised telecoms hybrid solutions globally. With advanced in-house solutions development and manufacturing capabilities, the company provides complete end-to-end services from design, manufacturing, and supply through to final integration.
"I was one of the founders of PowerTech, the mother company behind IPT PowerTech, which was then specialising in batteries trading, but we felt a need to provide more value to that industry," recalls Haddad.
Throughout IPT PowerTech's interaction with its clients in the industrial batteries and telecoms space, the company saw the need for a complete and problem-free energy solution, therefore requiring an expansion of products and service offerings.
"We saw a trend evolving and getting more complex with time, which made us pre-empt and improvise solutions ahead of both the competition and our client's requests. Thus, we became the most specialised energy solutions provider," he adds.
The pioneering systems amalgamate two worlds, giving end-to-end solutions to tower companies (TowerCos) and mobile network operators (MNOs).
---
Has IPT Powertech Experienced Supply Chain Issues When Acquiring Components?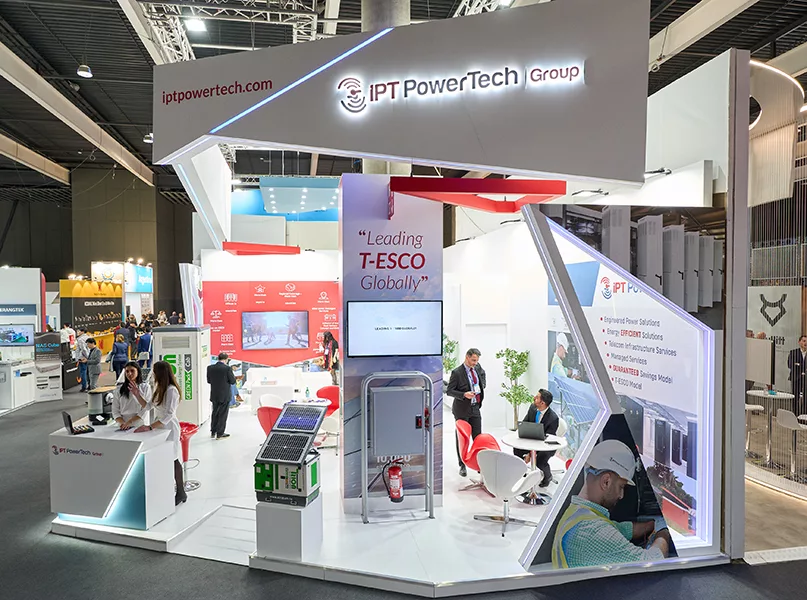 ---
THE THREE PILLARS
IPT PowerTech is focused on power solutions, telecoms services, and telecoms energy service companies (T-ESCOs).
Power solutions include introducing speciality application batteries, telecoms site power supply including hybrid options, initial investment in outdoor cabinet manufacturing, and integrating proprietary solutions through the acquisition of Stratum Romania.
All this is in addition to the introduction and massive deployment of the DCG and DCG hybrid concept for the telecoms industry. Moreover, IPT PowerTech initiated the dual battery concept.
As a leading telecoms power expert, IPT PowerTech has offered a global system for mobile communications infrastructure for over two decades, including managed services, site acquisition and tower infrastructure, equipment installation and integration, network optimisation, expansion and upgrades, fibre optics development, data design and construction.
In 2015, IPT PowerTech became the first company to initiate and implement the T-ESCO model in Africa and Southeast Asia. Although it has the most significant number of sites in the area, the company has ambitions for further expansion.
The T-ESCO, in its different models of guaranteed savings, kilowatt hour (kWh) based, and total operational expenditure (OPEX) is a risk-free approach that ensures MNOs and TowerCos reduce their capital expenditure (CAPEX), leading to an optimal total cost of ownership with a minimised carbon footprint.
"During the lifetime of an ESCO contract, IPT PowerTech is responsible for all CAPEX (and its replacements), management, supervision, maintenance, and diesel supply, all while guaranteeing savings at a superior optimal performance," Haddad informs us.
Committed to preserving the environment, IPT PowerTech has made efforts to maximise the use of renewable energy on all its T-ESCO sites. Furthermore, the company is constantly proposing solutions and business models such as solution as a service (SaaS), banking as a service (BaaS), solar farms, mini-grids, and special products and applied research (SPAR).
"Such solutions help customers to reduce their carbon footprint in the short-term and meet carbon neutrality obligations in the long-term," notes Haddad.
VISION AND VALUES
Designed to transform industrial technology standards, IPT PowerTech's state of the art facilities are original design manufacturers (ODM) and integrators of cabinets for telecoms, power solutions, data centres, and generators.
"This facility enables us to create and execute innovative blueprints in space and energy efficiency, site renovation, customised energy-efficient/hybrid solutions, and renewable energy solutions," states Haddad.
IPT PowerTech's modern testing laboratory is a simulated live telecoms site fully equipped with contemporary testing and development tools necessary for performance evaluation and optimisation.
"This helps us conduct detailed assessments of all solutions under harsh and actual conditions in simulated environments."
IPT PowerTech's mission is to provide clients with unprecedented value and quality through its fully simulated telecoms sites, telecoms infrastructure, power management platform, field-managed services, and T-ESCO models.
However, its vision is to transform industries and societies and continually develop innovative telecoms energy solutions, widening the efficiencies of IPT PowerTech's telecoms services to encompass a more global and suited offer, while growing its T-ESCO leadership.
"Our motto is redefining power solutions and reinventing telecoms infrastructure," Haddad says proudly.
To effectively address the growing operations and emerging technologies within the sector, a strong emphasis is placed on the internal training and development of technicians and engineers. These training programmes are conducted both at the headquarters and at various operations across each country.
"By investing in comprehensive training programmes, we are empowering our workforce to acquire the necessary skills and knowledge required to navigate the expanding demands and advancements in the sector," he reveals.
Indeed, this strategic focus on continuous learning not only enhances operational efficiency, but also fosters innovation and drives overall growth within the group.
---
IPT POWERTECH IN NAMES AND NUMBERS
Products, services, and solutions
---
FACILITIES OF THE FUTURE
IPT PowerTech's manufacturing facility in Romania has emerged as a leading ODM which focuses on delivering comprehensive power services tailored to specific needs.
"Our factory in Romania Stratum Enclosures SRL was acquired by the group in 2012. It has been continuously expanded upon and been through process development and quality certification to meet the requirements of our clients and the high standard of the group," details Haddad.
Furthermore, the capacity at the factory has quadrupled with the constant addition of machinery and human capital while reducing waste management and carbon footprint, generally improving working conditions.
The facility enables effective creativity and innovative blueprints in space and energy efficiency, site renovation, and customised energy-efficient/hybrid, and renewable energy solutions.
Located in Lebanon, IPT PowerTech's modern testing laboratory is a simulated live telecoms site fully equipped with the contemporary testing and development tools necessary for performance evaluation and optimisation. The process helps conduct detailed assessments of all solutions under harsh and simulated environments.
"We are working on many fronts and in many fields of solution development, and there are also contracts under negotiation adopting a new model of operation for telecoms services and supplies. Additionally, several ESCO contracts are also under negotiation," Haddad explains.
IPT PowerTech's key priorities for the coming year are to expand operations to serve T-ESCO growth directly and increase power sales indirectly while pursuing its core mission – to add value, transform industries, and develop innovative telecoms energy solutions.
"We are the only fully integrated energy-efficient solutions provider with advanced in-house solutions development and manufacturing capabilities, in addition to our telecoms infrastructure expertise, which led us to become the largest T-ESCO globally," Haddad concludes.
This expertise, combined with its unique profile, continues to set IPT PowerTech apart from its competitors in the dynamic realm of telecoms infrastructure.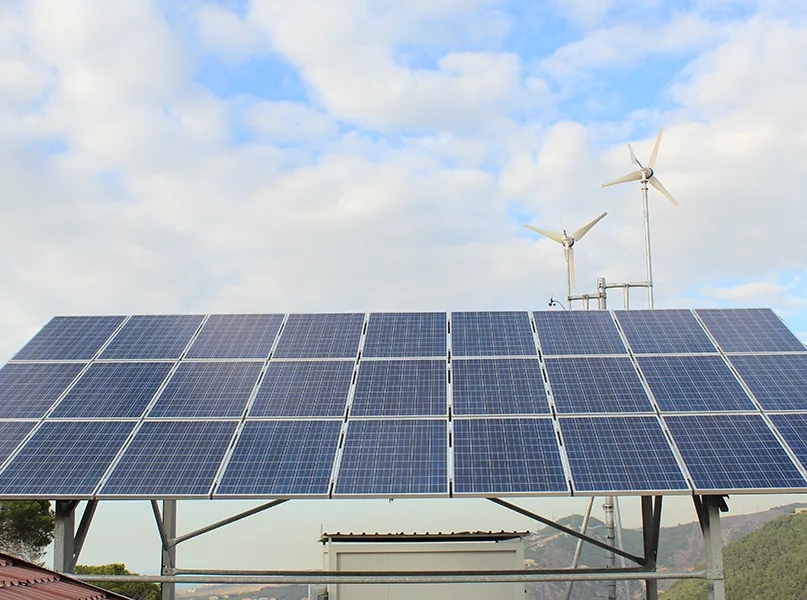 IPT POWERTECH GROUP PARTNERS