With the industry's largest pan-African network, CEO Marisa Trisolino tells us about CMC Networks' commitment to delivering digital transformation, as demonstrated by its latest certifications, partnerships and platforms.
PAN-AFRICAN CONNECTIVITY
South Africa (SA) is a booming market that plays a key role in fuelling the entire continent's digital economy.
A report by Google and the International Finance Corporation (IFC) estimates that Africa's Internet economy has the potential to reach 5.2 percent of the continent's gross domestic product (GDP) by 2025, contributing nearly USD$180 billion.
Africa is currently home to around 700,000 developers, and venture capital funding for start-ups has increased year-on-year for the past five years, with record equity funding raised in 2019.
CMC Networks (CMC), a global Tier 1 service provider that enables and accelerates digital transformation in the world's most challenging markets, has been innovating in Africa for over three decades and has seen local market conditions change significantly in that time.
"The region's digital environments are so unique and thriving in many areas, but are routinely overlooked," observes Marisa Trisolino, CEO of CMC.
"We are looking to change that with fast, flexible, and easy-to-manage networking."
Headquartered in SA, CMC boasts the industry's largest pan-African network, servicing 51 out of 54 countries in the continent as well as 12 in the Middle East, complemented by regional hubs in key interconnected locations across Europe, the Americas, and Asia Pacific.
Having joined as CEO in 2018, Trisolino is proud of what the team at CMC has accomplished over the years in servicing almost the entirety of Africa.
"In partnership with some fantastic companies such as Juniper/128T and Redvine, we continuously strive to increase our capability of delivering in hard to reach locations globally," she emphasises.
Prior to CMC, Trisolino began her career at telecommunications company AT&T, carrying out a variety of roles including sales, supplier management and strategic planning.
She worked at AT&T for over 21 years, learning from the ground up and specialising in improved service quality, increasing sales, and managing costs and carrier relationships in the wholesale industry.
"This really fuelled my interest in telecommunications, and I knew I wanted to progress further within the industry."
CONTINUALLY INNOVATING
CMC's experience and innovation in Africa has given it the skills, resilience, and mindset to seamlessly adapt to changing market demands and accelerate time-to-market for customers.
"We combine our network reach across six continents with innovations in artificial intelligence (AI), cloud, cybersecurity, EDGE, software-defined networking (SDN), network functions virtualisation (NFV), and a range of services to solve local enterprise challenges with world-class solutions," outlines Trisolino.
Data connectivity services are provided to carriers, governments, multinationals, and various non-profit organisations by CMC, who operates in excess of 110 service locations delivering a cost-effective, scalable and resilient network.
As of September 2022, CMC is the first and only service provider that is both MEF 3.0 SD-WAN and Carrier Ethernet certified, a testament to the company's innovation in Africa and beyond for more than three decades.
The former, achieved for CMC's software-defined wide-area networking services, demonstrates the company's commitment to digital transformation and conformance to rigorous specifications established by MEF, the industry's defining authority.
"We're continually innovating in Africa and enabling enterprises and end users to benefit from world-leading technologies and digital transformation, no matter where they operate," Trisolino says.
"Our MEF 3.0 certifications for both SD-WAN and Carrier Ethernet really indicate our commitment to delivering best-in-class services for our customers."
CMC is proud to have partnered with BCX, another leading provider of ICT services in Africa, to bring the benefits of additional scale to its SD-WAN services.
The partnership also extends BCX's footprint by adding more than 110 service locations, providing SD-WAN connectivity between SA, Africa, and the rest of the world.
"The vision of both companies is to build around the customer experience, digital transformation, and innovation," states Trisolino.
"With our combined play in SA, extending across CMC's footprint in Africa and the Middle East, this partnership not only enables real time provisioning, but also a seamless customer experience."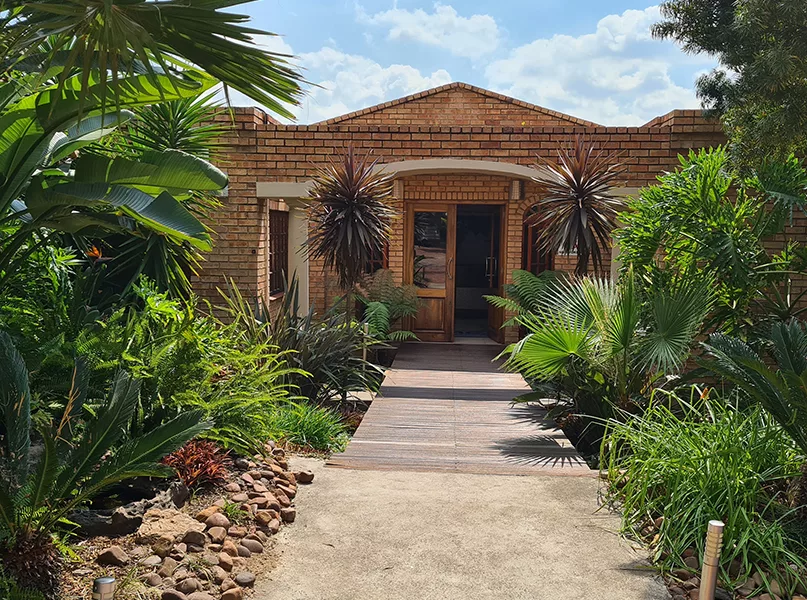 REVOLUTIONISING CONNECTIVITY
CMC has the largest application-aware, SDN-enabled network in Africa and the Middle East, with 99.99 percent availability across the SDN footprint.
"No other player in Africa or the Middle East can offer these capabilities," Trisolino acclaims.
Revolutionising connectivity across the continent is CMC's Rapid Adaptive Network (C-RAN®) platform, which consists of a series of next generation products and services developed to enable the workplace of tomorrow, built on an AI-driven WAN ecosystem.
Through the C-RAN® platform, enterprises and service providers can enable digital innovation, replace legacy models, and secure and accelerate their networking across Africa.
Within C-RAN®, CMC's Flex-Edge combines SD-WAN, SDN, NFV and network security into a single solution, with no physical in-country presence required.
"C-RAN® Flex-Edge connects service locations without needing to ship equipment or be physically present in-country," elaborates Trisolino.
This solves the logistical challenges of network deployments in Africa and the Middle East, whilst bridging skills gaps and staffing shortages in the region.
In turn, Flex-Edge therefore reduces lead times and brings the speed and agility of cloud services to networking in Africa and the Middle East.
"C-RAN® Flex Edge provides a foundation for digital innovation across the continent, and removes the complexity from cross-border deployments and the optimisation of applications and services.
"For Africa's Internet economy to grow, it needs fast, flexible and easy-to-manage networking," Trisolino notes.
Across Africa, CMC also recently launched IP Premier, a high performance dedicated internet access (DIA) solution.
IP Premier provides strict service level agreements (SLAs) related to jitter, packet loss and round-trip delay (RTD), in addition to standard availability.
It is also a trusted foundation for rolling out SD-WAN services and delivering an optimised user experience in challenging markets worldwide, with predictable performance for connecting enterprise locations, cloud, content delivery networks and Internet exchanges.
"IP Premier is designed to accelerate the adoption of SD-WAN across Africa by creating a robust formation and delivering an optimised user experience, as well as strict SLAs," says Trisolino.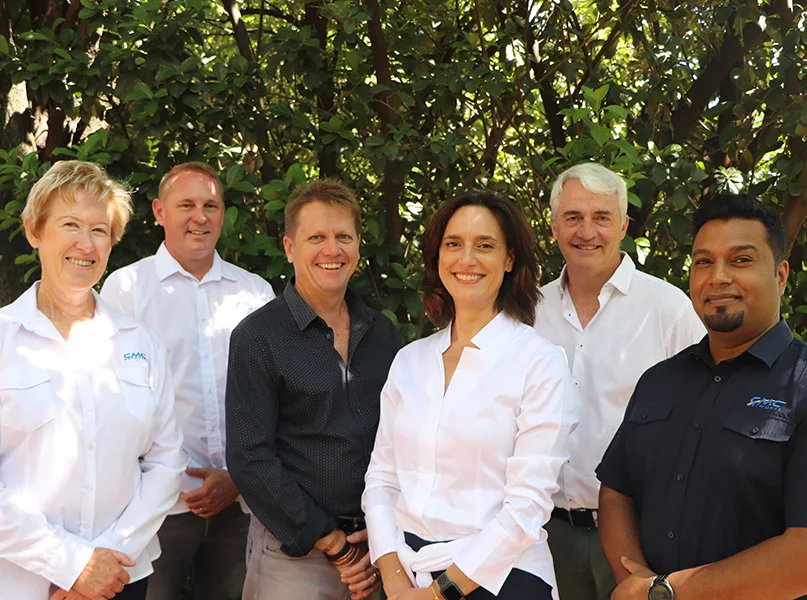 DEDICATED TO DEVELOPMENT
CMC's supply chain has a strong focus on obtaining and managing best-in-class internet service providers (ISPs) and vendors in the countries it services.
More than 180 local and international suppliers and vendors have partnered with CMC, who is dedicated to providing superior networking for customers and partners, no matter the challenge.
The company is just as passionately committed to the development of young, unemployed South Africans, working in close partnership with the Media, Information and Communication Technologies Sector Education and Training Authority (MICT SETA) and its training providers.
MICT SETA runs learnerships in both IT systems support and project management, as well as offering internships in IT systems support and supply chain management within an exciting global telecommunications organisation.
CMC is also certified as a B-BBEE Level 1 company in South Africa, which demonstrates its continued dedication and ongoing commitment to aligning its operational plans to transformational objectives, whilst supporting employees as well as customers.
Looking ahead, Trisolino and the entire CMC team will continue to listen to customer needs and develop unique solutions that solve local challenges.
"Companies need to adopt new networking models and meet the demands of today's cloud-centric enterprises. By understanding local market conditions, digital transformation can be accelerated across Africa," she tells us.
"Enterprises, service providers and carriers need to utilise local knowledge and innovate solutions, so they can rapidly grow revenues and serve new demand today and in the future."
Outside of Africa, meanwhile, CMC is looking to tap into the Asia Pacific market and become a global player.
Technology and telecommunications are growing at a rapid rate in Asia Pacific, with many developing yet digitally savvy markets and the total value of transactions made in the Southeast Asian Internet economy on track to reach a staggering USD$1 trillion by 2030.
"We keep abreast of all new opportunities as we continue our focus on new markets such as Asia Pacific," Trisolino concludes.
CMC NETWORKS PARTNER