Inara Investments Limited is a one-stop shop logistics service provider. We peel back the layers on the company's international ambitions and competitive advantage.
INTRODUCTION
Transport services are the vital lifeline that keep industries moving. In Central and Eastern Africa, challenges are rife and business is not always simple in delivering goods to landlocked countries.
"The transport sector itself is a bit lacking on infrastructure right now, especially in rail transport. As such, there is a huge demand for trucking in Eastern Africa," opens Ms Shelina Jetha, Managing Director at Inara Investments Limited (Inara).
As a transport specialist with significant trucking assets, Inara is the connecting link serving the crucial need of connecting landlocked countries across Central Africa. With the Democratic Republic of Congo (DRC), Zambia, and South Africa all primarily relying on imported goods, Inara fulfils a vital need in the continental supply chain.
"We are the best in the market – if you speak about something new in transportation or logistics services in Eastern or Central Africa, Inara should always be one of the top topics of discussion," she continues.
Inara was incorporated in Zambia in 2003. Since that time, the company has grown to establish a regional footprint, with services and complementary operational entities in Dar es Salaam (Tanzania), Mozambique, and DRC. The company's wide-ranging service offering encompasses haulage, logistics, clearing services, and shipping.
"We have all our own trucks that provide haulage services from various ports around Africa to destinations across Central Africa. We focus on the East African region mainly from Dar Es Salaam Port, Tanzania and Beira Port, Mozambique to various destinations across Zambia and DRC," elaborates Jetha.
Inara also holds warehousing facilities at many of these port locations, so that clients can reliably and securely store their goods until the time of need. A partner of choice, Inara is on hand to play its role in liaising with local revenue authorities for the clearing and movement of goods in transit.
A major specialty of Inara's involves loading services at various copper mines throughout Zambia, enjoying a fruitful working relationship with mining giants, Mopani Copper Mines Plc and Kansanshi Mines Plc. Operating out of Kitwe and Solwezi respectively, as one of the major logistics service providers for both mines, Inara transports approximately 20,000 tonnes per month of copper cathodes from Zambia to Beira Port in Mozambique, and to Dar es Salaam port and other warehouses in Tanzania.
The company's various assets encompass roughly 150 trucks to operate routes to/from Beira, over 350 trucks in Tanzania, 20 forklifts, cranes, and several pickup vans, with plans for expansion underway to enhance the company's load management infrastructure.
"The majority of our trucks are brand new, and we obsolete them in five years. In that way, we ensure that our fleet is optimised and our contribution to pollution is minimised. We are strong believers in "Go Green" Community."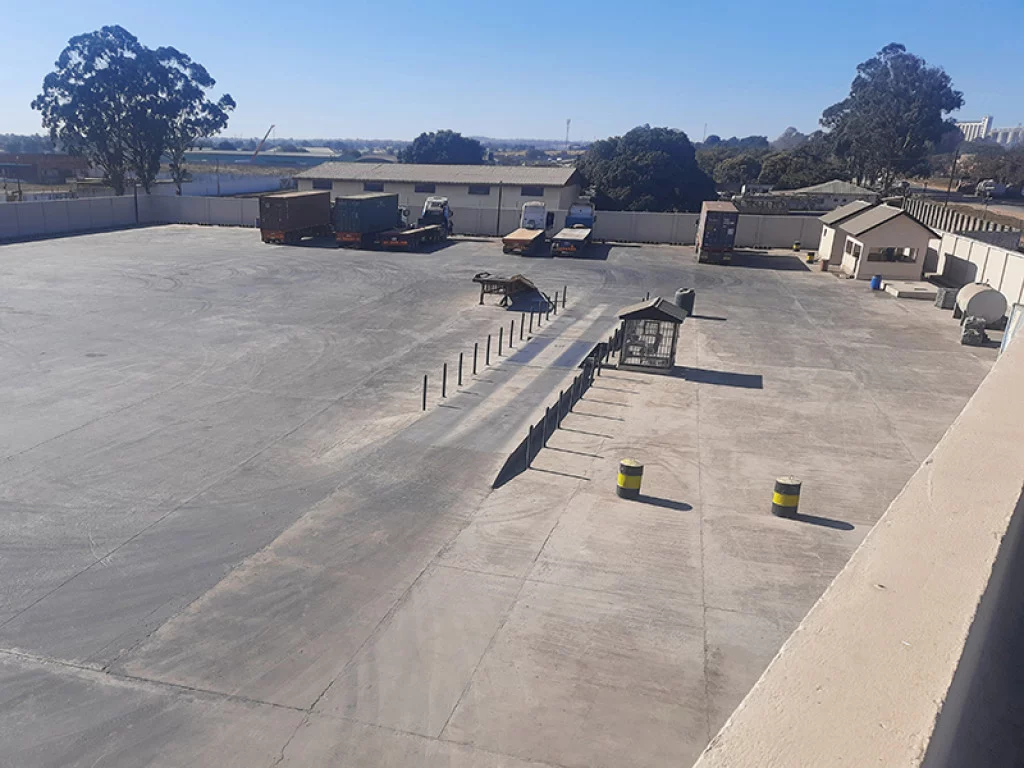 THE INARA ADVANTAGE
"We at Inara focus on providing our clients with unparalleled end to end logistics services with our expertise and knowledge throughout Central and Eastern Africa. We are a leading integrated logistics and warehousing solution provider across Central and Eastern Africa with almost two decades of experience.
"We offer warehousing along with end-to-end logistics solutions such as clearing, transportation and freight forwarding."
Quality and consistency are two characteristics that define Inara's operations in the delivery of all ancillary services. In such a competitive sector, reputation and integrity are everything.
"More than the actual services that we provide, we want to be known for the quality of those services. The sector that we are working in right now is competitive with many players in the market," says Jetha.
Inara prides itself on providing a personal touch. As Jetha affirms, "we always get in touch with our clients, and they know that they can get in touch with us at any time."
Although this often involves going the extra mile, working around the clock to be continually responsive to a client's needs is just part of the service at Inara.
"We go out of our way to maintain timelines and professionalism, always providing whatever the client needs. Our staff and our motto are built with resilience, and hence give that personal touch to each and every client to keep them satisfied with our work. At any given time of the day, even the tiniest bit of work is attended to with utmost zest."
Inara's greatest differentiators and competitive strengths lie not just in the quality of service, but also in the speed and consistency at which it delivers.
"We provide services within the minimum time frame – if we make the commitment for transport and clearing, we ensure that the goods reach their destination in the fastest and safest possible way, keeping in mind that all areas of compliance are maintained including transparency," she shares proudly.
At the backbone of Inara's logistical prowess is a highly dedicated, professional and trained workforce.
"At Inara we believe in promoting the local community and so we pay special attention in our company's hiring process to the local workforce," comments Jetha.
By so doing, the company leverages local expertise whilst also adding value to the community. Currently, with a workforce numbering roughly 100 people across all operations, approximately 90 percent of staff originate from the local communities.
"We believe in growing the local community – you can always find good talent locally," she states. "It's also cost-effective, but more importantly, it creates an opportunity for local communities to learn and grow with us. The resultant factor is that most of our staff prefer to continue with the company for a longer period of time. "
Safety and health education is given utmost importance at Inara. The team is educated thoroughly on the health and safety protocols to be followed while handling cargo or operating any equipment on site. At Inara, the company ensures that the team on the ground is fully geared up to handle minerals with health and wellbeing in mind. Meanwhile, the workshop team make sure the equipment is up to the standard and maintained on a regular basis to avoid mechanical accidents.
"We have an experienced team with strong industry domain, and we also encourage new talent into the industry. The new talent undergoes one to one educational training about the industry, the process and most importantly Inara's work ethics and morals.
"The trained staff are under the constant supervision and guidance of our experienced team members. We at Inara believe in creating opportunities and having new ideas flow in through acquiring new talent and educating them."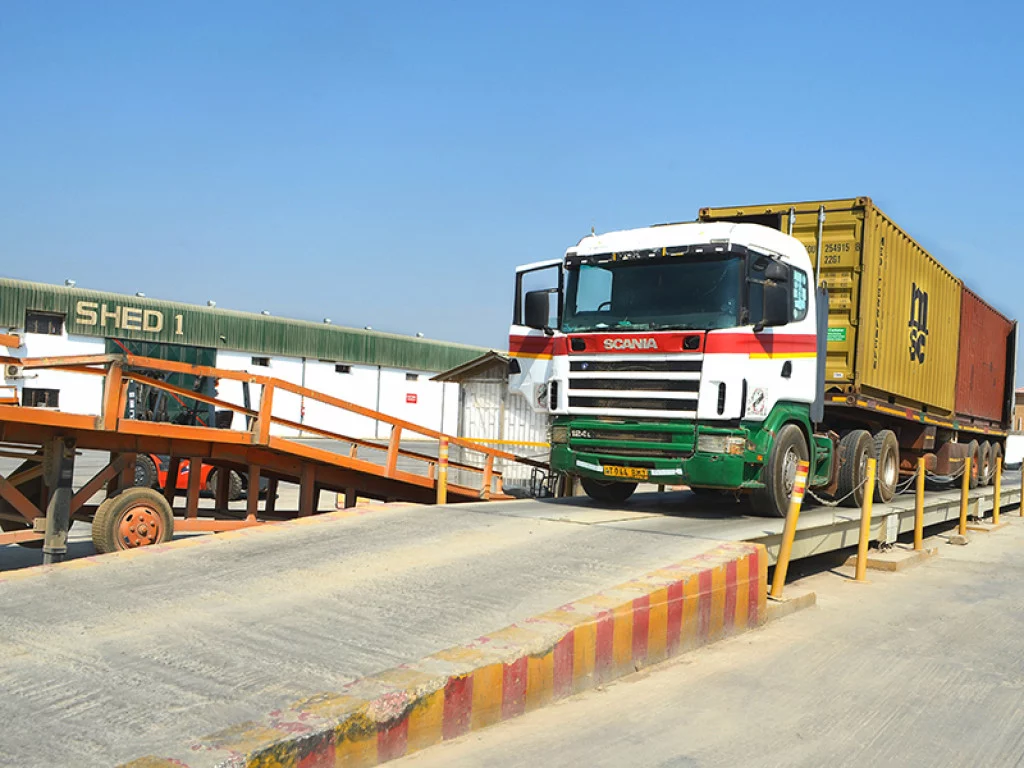 BOLD AMBITION
Inara is currently pursuing a trajectory of major expansion as it endeavours to become a one-stop-shop for the provision of all logistics services in Africa.
Adjacent to this, Inara hopes to establish an international reputation with an increasingly global presence. Although its operations are presently bound to Africa, the company endeavours to have a stake on the worldwide logistics market and a reputation to match.
"We want to be globally recognised, not just in Africa. Eventually we hope to be a multinational."
On this ambitious journey, Inara has plans to invest in new assets, including land at various locations within the region, heavy-duty vehicles such as cranes and forklifts, a fleet of new trucks, pickup vans to assist mine operations and road patrolling, and finally the necessary regional offices for effective operations.
With the demand for trucking at an all-time high, this will effectively position Inara as a logistics partner of choice whilst increasing its operational capabilities. Apart from increased transport capacities, other key areas to focus on include handling various commodities, increased warehouse capacities and a container terminal.
"We are happy to state that we have recently introduced additional warehousing capacities in Lusaka which now handle a variety of products."
In the realm of different opportunities, Inara is exploiting the manufacturing surge in Eastern Africa, adding more warehouses, equipment and infrastructure to be able to cater to this demand.
"At Inara, we are constantly pursuing new ideas, new opportunities and are very bold with our approach towards the same," Jetha tells us.
"We want to be known in this sector just by our name itself."