Following a milestone acquisition, Infinity Power is now the largest renewable energy company on the continent. Mohamed Ismail Mansour, co-Founder and CEO of Infinity and Chairman of Infinity Power, details the transaction and the rise of renewables in Egypt and beyond.
POWERING WITH NATURE
Egypt has untapped potential to significantly scale up renewables and decarbonise its energy system.
As the Egyptian government works towards decarbonising the country's energy sector, Infinity sees a wealth of opportunities to develop clean and sustainable energy projects.
Infinity initially started as a result of the electricity cuts during the Egyptian revolution. For over a decade, it has been leading the shift to a sustainable future for Egypt and Africa, through meticulously developed energy solutions that provide efficient and sustainable access to energy resources for all.
The company has uniquely positioned itself as the only dedicated renewable energy solutions provider in Egypt across several sectors and three scales – cities and infrastructure, commercial and industrial, and agricultural.
"We have been one of the driving forces behind a cleaner, greener future for Egypt, enabling the country and the continent to move forward in its sustainability journey," says Mohamed Ismail Mansour, co-Founder and CEO of Infinity and Chairman of Infinity Power.
"Infinity is transforming the renewable energy industry in Egypt and across Africa by developing and providing sustainable solutions that facilitate long-term clean power."
Various renewable resources for power generation – solar, wind, Green Hydrogen, water desalination and waste-to-energy – are harnessed by Infinity to power societies and communities in ways that better support and sustain the environment.
Egypt's first and largest electric vehicle (EV) charging network has also been developed by Infinity, through which it is encouraging the transition to electric mobility.
"We have achieved our milestone target of installing 135 EV charging stations, featuring more than 500 charging points, and we are looking to grow that sixfold within the next three years to reach around 3,000 charging points," Mansour reveals.
"We're also proud to be Egypt's most significant contributor to the Benban Solar Park, Africa's largest photovoltaic power station, as a project developer and turnkey solution provider."
Infinity, whose vision is to enable a cleaner and more sustainable future, is on a mission to provide innovative and sustainable energy solutions that respect the environment and enable communities to realise their potential while protecting the planet.
"We believe in the right to electricity for everyone, and aim to contribute towards the transition to a clean energy model. "You can look at waste as a burden, but we see it as an opportunity to generate electricity over and above Egypt's great solar and wind resources," adds Mansour.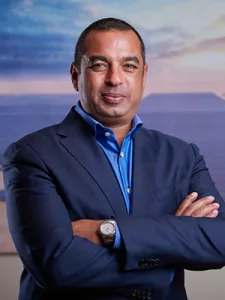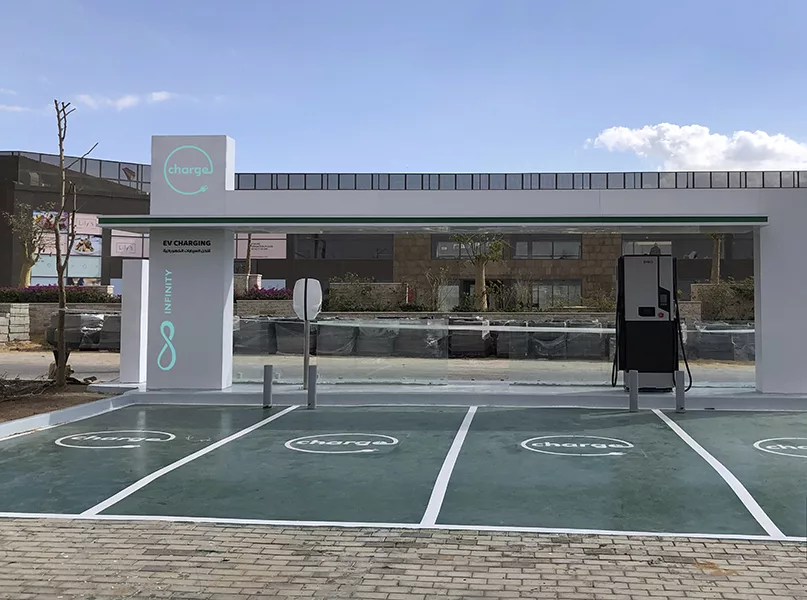 MILESTONE ACQUISITION
Over the next five years, Infinity Power plans to expand across Africa and triple its production capacity in the process through greenfield projects.
"Our plan is to realise 1,000 megawatts (MW) of greenfield projects a year. This year we have already grown our capacity from 250 MW to 1.3 gigawatts (GW) of operating assets with a strong pipeline of 13.8 GW," acclaims Mansour.
This impressive feat follows the acquisition of Lekela Power (Lekela) by Infinity Power, a joint venture (JV) between Infinity and Masdar, one of the largest developers of renewable energy in the Middle East.
Infinity Power, of which Mansour is also Chairman, was established in 2020 to develop utility-scale solar and wind energy projects in Africa and bring together both companies' strong track records of developing and operating renewable energy assets.
Lekela currently operates 1 GW of wind power projects in Egypt, South Africa and Senegal, and has a 1.8 GW pipeline of projects that are in various stages of development.
The acquisition of Lekela makes Infinity the largest renewable energy company on the continent, and delivers on the promise made during COP27 of being the fastest-growing renewable energy in Africa.
"Going forward, we will build upon this key milestone to reach our target of installing and operating 2 GW of greenfield projects by 2025," Mansour outlines.
"With the Lekela transaction finally closed, we have now added wind power capabilities on the operation and development side. We're very happy with the transaction and will look to extract a lot more value from it."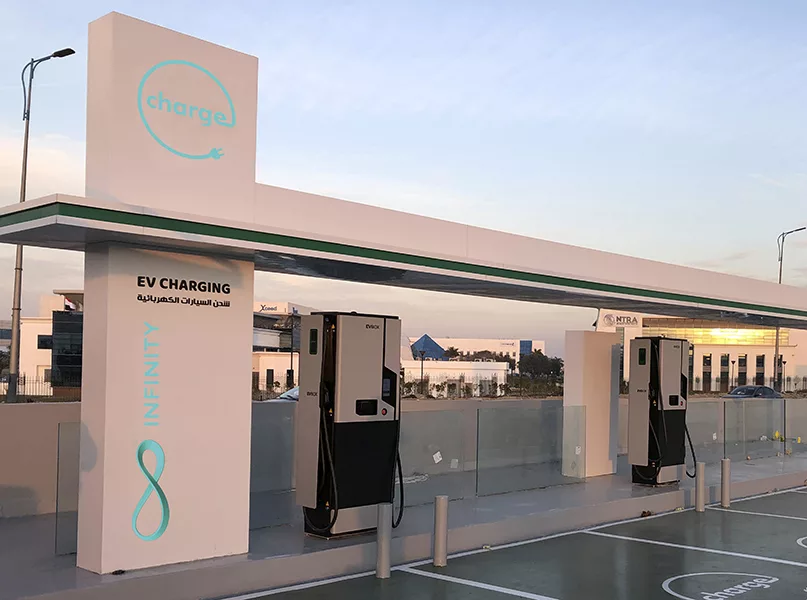 RENEWABLE PLAYERS
Through the Infinity Power JV, Infinity engages with Masdar to contribute towards the transition to a clean energy model.
The company works closely with the strongest renewable players in the region and indeed the world, including the European Bank for Reconstruction and Development (EBRD) and the Africa Finance Corporation (AFC).
"I think we stand out because of the partnerships we have, be it with Masdar, AFC, or EBRD. We obviously partner with Masdar on the technology, operating and funding side of things; AFC is an Africa-specific development finance institution (DFI) that is very keen on realising projects on the continent; and EBRD brings the proper governance to do business, so we're unique in that sense," Mansour expands.
As a key stakeholder in Infinity, EBRD was proud to be part of the strategic acquisition of Lekela, which is expected to unlock growth opportunities in Egypt and beyond.
With this acquisition, AFC likewise emphasises the importance of utilising steady and affordable power from abundant natural resources to drive a quantum leap in both the scale and diversity of energy solutions.
The international experience, footprint, and trustworthiness of these partners, and others that Infinity has worked with over the years, enable the company to achieve its mission to provide innovative and sustainable energy solutions that respect the environment.
"Such partnerships will allow us to realise our plans to develop an extensive portfolio of clean and sustainable energy projects across Africa," shares Mansour.
With an appetite to develop, neither Infinity nor its partners shy away from risks or opportunities in what is a challenging and volatile market.
"This year we're looking at a storage project in Senegal that's almost complete, a wind project in Egypt, and we have a number of different leads in Mauritania, Zimbabwe, South Africa, Malawi, Ghana, Nigeria, Kenya, Tanzania, Sudan and Libya," Mansour tells us.
"We want to expand our footprint across as many African countries as we can. It's easier said than done, but that's always been our goal and is our target for this year. The more we can expand our footprint, the more we can fulfil our mission and vision – that's our aim and what we strive for."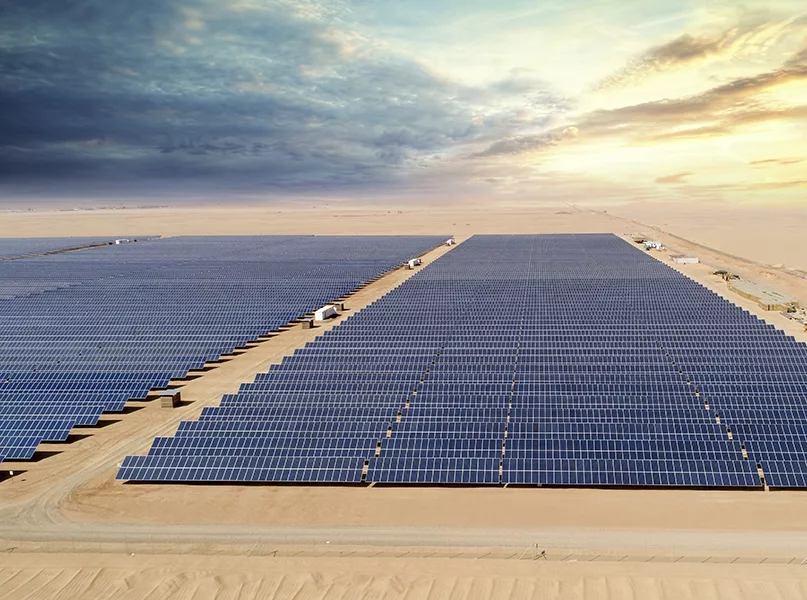 COMMUNITY BENEFITS
Over and above Infinity's close partnerships, Mansour notes that the company solves two ends of the renewable energy equation on both the generation side and the sales side, the latter of which is a key differentiator.
"We're very active on the generation side thanks to our various partners, but I think the biggest difference is that we're also active on the sales side.
"We currently sell electricity to utilities that then sell it to the end user, and with our EV charging points we look to provide directly to the end user. I think that's the biggest difference when you compare us to other companies," he explains.
As well as improving energy access, Infinity's projects boost the economic development of Egypt and create much-needed jobs, particularly in remote areas.
The company philosophy of hiring locally for the operation, maintenance and construction of the plant is exemplified across its entire portfolio of projects.
"Local communities benefit a great deal from having projects in their area because they get jobs, they're taught different skills, and for a period of 20 or 25 years they're more or less guaranteed a livelihood coming from the plant. I think that's one of the biggest benefits of what we do," Mansour says.
Other than the construction, operation and maintenance of plants, Infinity provides vocational training programmes for women in the villages where it operates.
Another important programme is Infinity's Women in Renewable Energy (I-WIRE) Committee, which aims to increase female participation in the renewable energy field and identify challenges that prevent women from participating in the sector, promoting policies and practices that support gender equality.
"I-WIRE is about including and encouraging more female engineers on-site and in the technical teams of different renewable energy companies," Mansour informs us.
"It's something that we've just announced, but we're going to talk about it more and more in the coming quarter."
Infinity will continue to drive efforts that reduce carbon emissions, increase renewable energy sources, and develop efficient solutions for the entire region in order to achieve its vision of providing clean, reliable and affordable electricity access to people in underserved communities across Africa.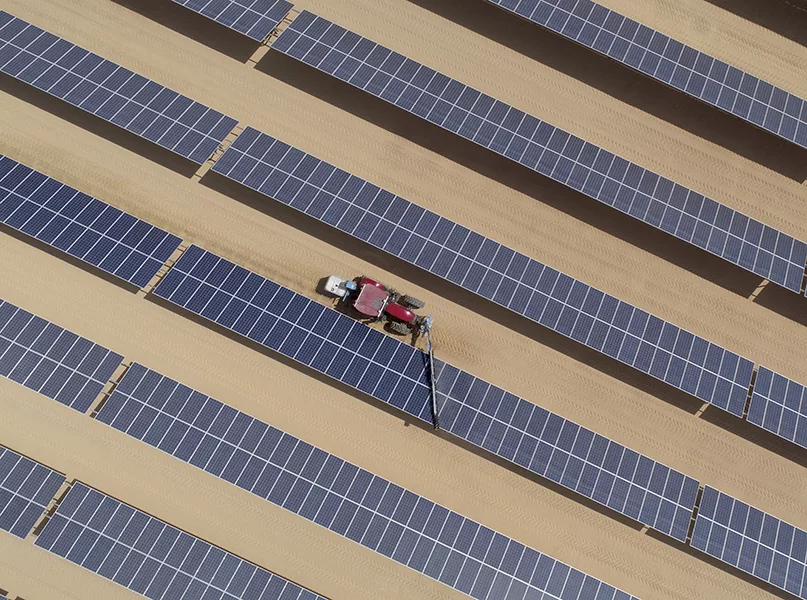 INFINITY GROUP PARTNER