An iconic name within construction, WBHO Construction (Pty) Ltd can be relied on to move the earth for its clients. Berto Smit, Managing Director of Civils, sets in stone the prevailing culture behind a contractor of choice, and its ambitions to become a cross-continental leader in renewables.
A CONCRETE LEGACY
"I believe that there is no other construction company in South Africa (SA) that can consistently offer what we do. Our safety record is impeccable, and the quality that we deliver, on time, is just in another league."
By name alone, WBHO Construction (Pty) Ltd (WBHO) is synonymous with quality construction of international renown. The foundations of the iconic company were originally laid in 1970, with the inception of Wilson-Holmes (Pty) Ltd – a construction business formed by John Wilson and Brian Holmes.
Since that time, following several mergers that saw the entity assume the WBHO Construction name in 1996 and complete a successful league of projects, WBHO has continued to advance and blossom into the largest construction company in southern Africa, listed on the Johannesburg Securities Exchange (JSE). In addition, WBHO boasts an extensive footprint in the UK after entering the space in 2017, and counts myriad projects undertaken within geographies all over the world.
Across the enterprise, WBHO's extensive and wide-reaching expertise spanning a full gamut of construction services is split into three strategic operating divisions: Building Construction, Roads and Earthworks, and Civil Engineering (Civils). The latter is proudly presided over by Berto Smit, orator of the opening statement, and Managing Director of WBHO Civils since 2010, from its base in Johannesburg.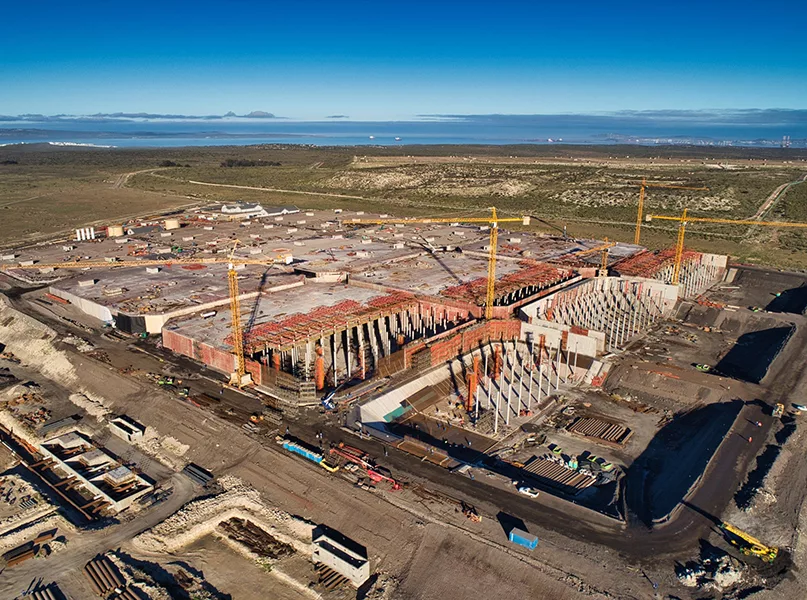 ABILITY YOU CAN RELY ON
For Berto, the past 27 years spent working with WBHO reflect a passion for construction that was ignited during childhood and further enhanced while studying Civil Engineering at the University of Stellenbosch.
"I have always been interested in building things and fell in love with it at a young age when my dad was building houses," he recalls fondly.
As with all members of the WBHO management team, Berto's own career trajectory within the company reflects the extensive industry experience channelled across the board, having previously worked as a director of WBHO's Cape Division, before eventually transferring to the Managing Director position in Johannesburg.
"The last 50 years have seen people climb up the ranks in the business. Our present CEO has been with the company for over 27 years, and it's the same for me," says Berto. "Our current Chairman has been with WBHO for almost 40 years, and prior to that, their predecessors had progressed in the same vein."
This equates to an unsurpassed knowledge of the business itself, and an invaluable familiarity with the SA construction market.
"That level of experience and continuity within the business really makes a massive difference for us. When I originally came to Johannesburg, there was always talk of 'the Big Five' in terms of contractors in SA. Today, there are only two of us left – of which WBHO is one," he observes.
"When you look at those companies, compared to WBHO, what really differentiates us is that level of continuity and experience in our senior management."
Indeed, for WBHO, it is the people behind the company – whether those in management positions or the construction and engineering teams on the ground – that make all the difference, both in terms of capabilities and in securing the sustainability of the enterprise itself.
"We understand the business and we understand the industry, and it is important for us that WBHO gets run by engineers," Berto shares.
CIVILS EXPERTISE
Within the specific context of WBHO Civils, the division offers a wide range of services and capabilities that span myriad sectors, boasting a diverse portfolio of projects either undertaken or in the pipeline – all of which are brought to life by the strengths of the WBHO team.
"We have exceptional teams out on-site that are experienced and well-trained. Our teams are hugely important to us, since at the end of the day, this is a business built around people," shares Berto.
Primarily, WBHO's civil engineering works are within mining infrastructure to support the industry across both SA and Africa as a whole, which Berto describes as, "our real bread and butter."
Elsewhere, the WBHO Civils team is well-equipped to oversee heavy industrial plants for major entities such as the electric public utility company Eskom, and other clients including SA Breweries. This field of work also extends to industrial buildings, as seen across many of the mines where WBHO operates and a swathe of other clients such as Twinsaver – a manufacturer of tissues and toilet paper.
"We are also heavily involved in water retaining structures, whether it's for drinking water or waste water. That's an area that we have a lot of experience in," Berto informs us.
Meanwhile, WBHO is an expert in slipforming construction techniques, and also has a dedicated marine division in-house that works with private clients and major names such as Transnet, and most recently through a joint venture (JV) with CCS-JV in northern Mozambique. WBHO Civils is a significant player within the oil and gas sector, and is equally involved in supporting SA's nuclear activities.
Finally, the Civils division is playing a burgeoning role in driving the clean energy transition, with a swathe of renewable energy projects under its belt and in the pipeline for development. This work mainly centres on the balance of plant works and concrete keystones necessary for the construction of wind turbines across Africa.
Regardless of the industry or the project at hand, WBHO combines its unparalleled prowess in civil engineering with an outlook centred on accurate pricing that holds the client's best interests at heart.
"We ensure that every tender we submit is of the highest quality and 100 percent compliant," Berto comments. "We take enormous pride in the standard of our tenders, no matter what the project and who the client is."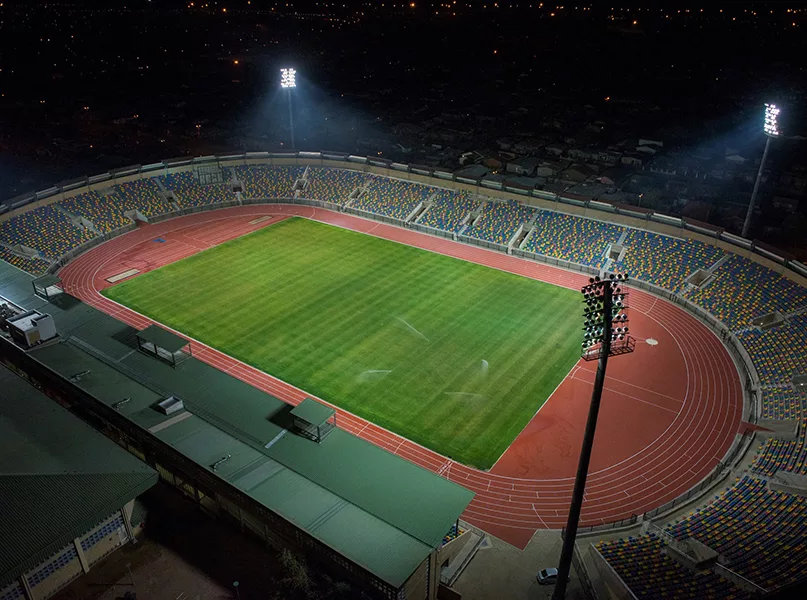 A LEADER IN RENEWABLES
Returning to the significance of WBHO's burgeoning role in laying the foundations of SA's renewable energy infrastructure, Berto highlights this as an area of major attention for future development, with the potential to make waves beyond the country and across the wider African continent.
"South Africa is definitely a bit behind Europe and many other parts of the world in terms of renewable energy and this is a focus point due to the ongoing issues we have with Eskom and power security," he says. "However, the country has an abundance of wind and sunshine, and the industry is taking off. It's something that we all want to be a part of as contractors.
"It's exciting, it's new, it's the right thing to do and it's a massive market that we can see coming."
WBHO's Projects division has a proven track record and vast experience in delivering private public partnerships, concession arrangements and turnkey design and construct solutions and is now applying this knowledge in the renewable energy sphere.
A seminal project in this area came in 2014, when WBHO undertook a contract on the Ressano Garcia Gas Fired Powerstation in Mozambique for Gigawatt Africa. This entailed the construction of a 100-megawatt (MW) gas fired plant with 13 Rolls Royce gas engines, three transformers, a gas conditioning station, earthworks, civil works, buildings and a high-voltage (HV) switchyard.
Similar engineering, procurement and construction (EPC) contracts ensued within solar power projects, such as Kathu Solar in SA (81MW), Ngonye Solar in Zambia (34MW), a 256MW private solar project in the North West province of SA and working as a subcontractor to Nordex Energy on the Nxuba Wind project (147MW), to name just a few.
"As a company, we can give a one-stop shop solution to our clients on the renewable side," says Berto.
The Civils division's work within renewable energy largely consists of the aforementioned keystone factories where WBHO's concrete experience and specialities are put to good use in the construction of the sections used to build the towers for the wind turbines.
"These are large projects in the region of ZAR500-700 million," he continues. "We have recently finished one such project successfully and have begun another working with a new turbine supplier."
WBHO also works on both the civil balance of plant (CBOP) and electrical balance of plant (EBOP) – the former involving all the earthworks and turbine foundations, followed by the electrical work.
"By combining the keystone works with both CBOP and EBOP, we can give the client the full package."
Elsewhere across the business, the WBHO building team specialises in the construction of 5-Star Green Buildings across SA, with numerous constructions under its belt. In addition, WBHO works closely with a selection of its larger clients in an effort to advise and guide them on ways to reduce the project's carbon footprint during construction and beyond. This includes the analysis of power consumption and greenhouse gas (GHG) emissions associated with each project.
TRAINING AND TALENT DEVELOPMENT
Not only does the expertise that WBHO brings to each new undertaking ensure a guaranteed level of quality and reliability for its clients, but it also contributes to the culture behind the company as a rewarding crucible for professional development and growth.
The same longevity and level of stickiness within the company evidenced by Berto and other members of the management team, is encouraged amongst all WBHO employees, who are rewarded with an empowering workplace environment that prioritises training and nurturing talent to ensure that the business grows and develops future leaders from within.
Training and staff development is a major focus of investment in allowing WBHO to securely and sustainably deliver the levels of quality, safety, and reliability that its name is synonymous with.
"For us, it starts at the very beginning, investing a lot of time with those on our bursary schemes," Berto explains. "Our Managing Directors will go to universities to conduct the interviews and ensure that we award bursaries to the most suitable candidates; people who we believe will flourish in the construction industry and who will be a real asset to our business. Some companies will send a different representative to do that, but we believe it's only right that our most senior people are involved in the selection of the talent that we get through those schemes. Construction is a tough industry and we need special people in our company to make a success of it."
Successful candidates then embark on mentorship programmes with more senior candidates, who follow their progress on the scheme and regularly check-in on them, both professionally and personally. They also undertake vacation work on WBHO projects, where they gain invaluable on-site experience. After graduating from the bursary schemes and joining WBHO full time, individuals will attend Engineering Schools, beginning with an initial and extensive introduction to both the company itself and the wider industry.
Progressing to the next level of Engineering School, employees are guided through more advanced topics in a similar format, learning the ropes of contractual and commercial matters and other necessities before the advanced Engineering School puts individuals firmly on the path to becoming successful project managers. By this stage, those pursuing the advanced Engineering School will have been in development for close to 10 years.
"Here we dig deep into the commercial, contractual and financial side of the business, and our directors are very much involved throughout," says Berto.
In addition, young engineers and quantity surveyors are offered further guidance with various support systems within WBHO to become professionally registered through the South African Council for the Project and Construction Management Professions (SACPCMP), ECSA, and with MDP courses to help encourage management development.
"We send our brightest employees on these MDPs to really enhance and complete their managerial side," he continues.
Finally, sponsorship programmes for engineers and quantity surveyors are also designed to pair directors with trainees as a means of further progression.
On the production side of the business, WBHO has a structured training programme whereby foremen attain a South African National Qualifications Framework (NQF) registration or follow an accredited skills development course.
"These are people who typically don't have a diploma or a degree, but they have many years of construction experience and came up through our ranks. We have a huge push to get them through these programmes and currently, more than 80 percent of our foremen have these accredited qualifications."
These comprehensive programmes ensure that all WBHO talent is well-equipped and prepared to hit the ground running, with a solid understanding of what is expected of them and how to perform their work safely in an environment that respects them and their contributions.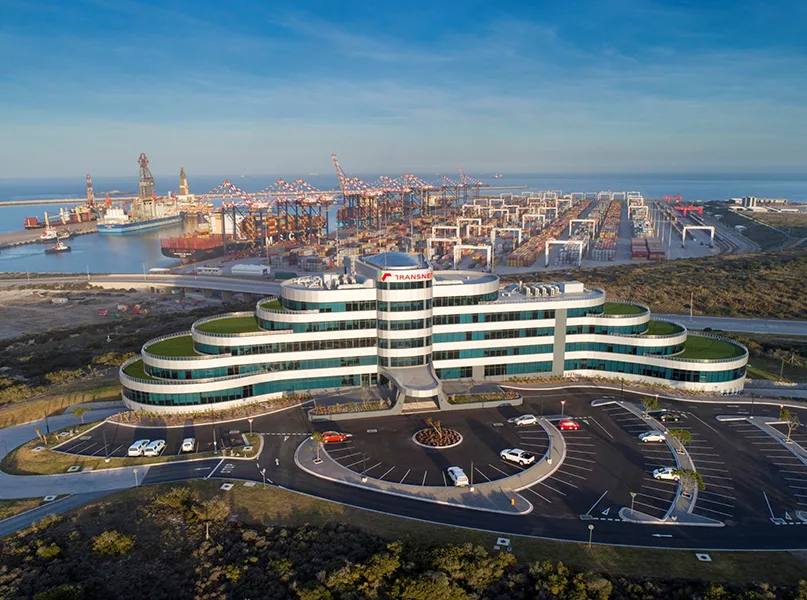 SAFE AND SECURE
"A lot of people will talk about zero tolerance on safety, and zero tolerance on quality, but for us, it's more than just talk," states Berto.
To maintain its stringent safety standards, the WBHO Civils team performs weekly safety 'stand downs', whereby directors will oversee the teams on site paying particular attention to any safety or quality issues, constantly questioning if certain tasks could be performed in a safer, or better way, as a means of constant evaluation and improvement.
The company's prevailing emphasis on safety reflects a level of empowerment that WBHO aspires to champion within its employees, ensuring that the right people are matched with the right projects. The company is willing to compromise on the size and scope of the projects it chooses to work on, if it provides an avenue for growth and development for junior members of the workforce.
"Although we are a big company, we put a lot of effort into selecting some of the smaller projects, which might not be where we want to play, but are equally important since they provide an opportunity for our younger engineers and quantity surveyors to experience and understand how a complete project works, but on a much smaller scale," Berto explains.
"If you only undertake mega-projects, which is our niche, you will find that some youngsters within the company will start to disappear since they're not yet experienced enough to run these big jobs and will never get the opportunity to develop. The smaller projects offer us the opportunity to teach the young site managers all the facets of a project, in a less challenging environment."
Aside from nurturing and encouraging professional growth and experience, the individual well-being of staff is also a constant concern, with staff checking in with each other both on their professional capabilities or challenges, but also connecting on a personal level.
"Members of the Civils team will have one-on-one sessions with me as the Managing Director where I check in with them to understand where they are at in terms of work, and what their expectations are in terms of their own progression. But I also take an interest in their personal lives, asking about their home situation and what they've got going on outside of work. We find that helps a lot," he shares.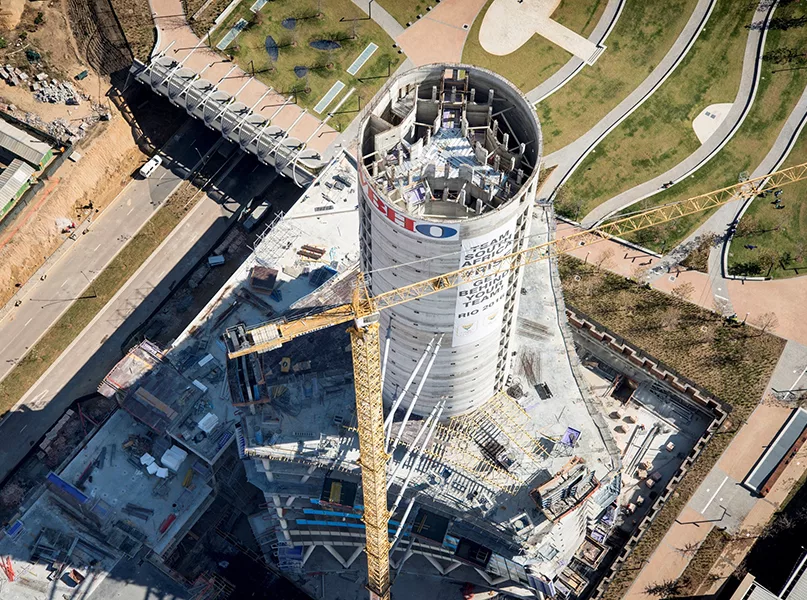 BUILDING THE FUTURE
Turning to talk of the future, Berto has a concrete set of priorities that remain top of the agenda – both for WBHO's Civils division and the wider company.
"We intend to remain the contractor of choice in South Africa. This is a goal that we have always, and will always, strive towards."
This involves maintaining an unrelenting emphasis on safety and on the people laying the groundwork both of WBHO's impressive physical footprint, and its company culture.
"The immediate priority for us is always to complete the year without any serious injuries or incidents on any of our projects," he shares.
With these people-centric concerns in place as priorities, it is only then that WBHO considers growth and turnover as the essentials of business prosperity.
"Of course, we want to grow the business, but we have never been a company that just chases turnover. For us, it's more about growing and developing our people, since we always want to promote from within and give our people those opportunities to grow with us," elaborates Berto.
When it comes to growing the business' footprint in terms of projects and new undertakings, for the Civils team, the future is looking green.
"We have been actively busy with our renewable projects in SA for the past eight years, but now we want to establish ourselves as a market leader in renewables throughout Africa. We are seeing more and more projects cropping up outside of SA, and our high-level goals are to target them, and ultimately make them a success."
WHBO CONSTRUCTION PTY LTD PARTNERS