Kasapreko combines traditional blends and Ghanaian heritage to create herbal-based beverages. Richard Adjei, Managing Director, discusses an authentic approach to production.
INTRODUCTION
"Kasapreko's unique proposition of producing herbal-based products is derived from our rich Ghanaian heritage, differentiating us from others."
As one of the leading herbal alcoholic and non-alcoholic beverage producers in Ghana, Kasapreko uses authentic traditional blends and world-class technology to create celebrated beverages and brands.
Today, Kasapreko sells a variety of branded bitter, whisky, gin, liqueur, brandy, wine, water, and soft drink products worldwide, and continues to expand its portfolio whilst growing each brand's offerings.
Perhaps the most celebrated of all is Kasapreko's pioneering, award-winning flagship brand, Alomo Bitters, the first scientifically formulated, herbal-based alcoholic beverage in Ghana. In 2013, CNN Money identified Alomo Bitters as one of the top five emerging brands in the world.
"We were responsible for the conceptualisation, research, design, and development of Alomo Bitters," continues Managing Director, Richard Adjei, whose father Dr. Kwabena Adjei founded the company in 1989 in response to the growing demand for quality alcoholic drinks.
"Kasapreko's vision differed from that of other alcoholic drinks manufacturers in the country, as we identified the increasing sophistication of the consumer in terms of taste, quality, and packaging. Consumers were spending more on imported products and aspired for quality; this was the mass niche that Kasapreko set out to service, ensuring that we produced quality drinks at affordable prices for the ordinary Ghanaian."
Having started the food & beverage business in a garage with just five employees, it was quite the task for Kasapreko to break into the market, achieved by adopting a truly authentic approach to producing locally-sourced, herbal-based products.
The company has since grown into a multinational manufacturer, and has also ascended to a leading position in the gin market with Kasapreko London Dry Gin.
Other brands to have earned their stripes include Kalahari Bitters, K20 Whisky, Kasapreko Berman Herbal Gin, Carnival Strawberry, and VIP Irish Cream to name just a few, all of which enjoy great patronage as consumer drinks of choice in Ghana.
"We are large but local, and carry a very diverse portfolio. We are proudly Ghanaian and cater for various Ghanaian consumers," Adjei states.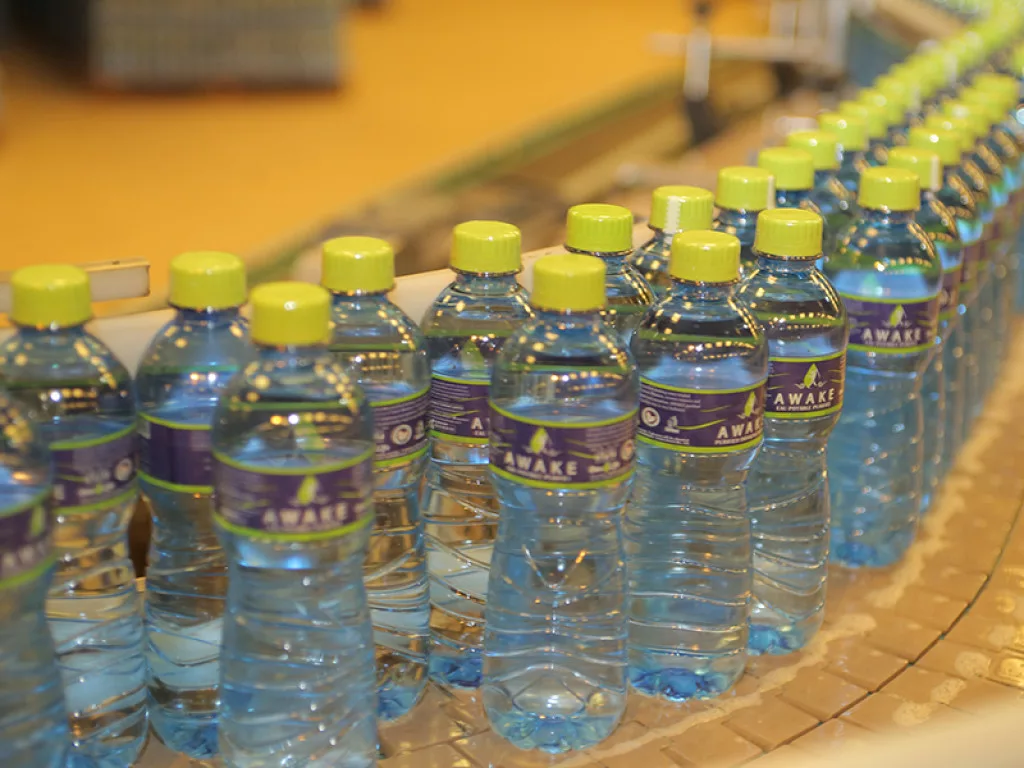 EMPHASIS ON TECHNOLOGY
Kasapreko's automated factory is located in the colourful Ghanaian capital of Accra, equipped with world-class machinery that contributes to the production of the company's various brands and types of packaging.
A customised high-speed production line gives Kasapreko the ability to package over 60,000 glass and PET bottles in just one hour, whilst a newly-opened facility in Kumasi is complete with state-of-the-art lines for bottled water, carbonated soft drinks, and sachets.
"The Kumasi plant will run our water business, as well as some soft drinks and alcohol products. We believe in backwards integration and local sourcing where possible, so we have invested in lines to produce our own caps and preforms," notes Adjei.
"As part of our integration strategy, we will also be commissioning an alcohol rectification plant in March 2023, whereby we will refine crude alcohol to be both used in production and sold to customers."
Dedication to quality, and the drive to remain a market leader, are sustained in the emphasis Kasapreko places on R&D and adopting the latest technology for its operations.
As the first local manufacturer to establish a modern quality control and product development laboratory, and the first to introduce proprietary custom-made bottles and caps, Kasapreko is proud to have been recognised as Manufacturing Company of the Year by the Chartered Institute of Marketing Ghana in 2013.
Kasapreko is always looking to innovate and meet the needs of customers, a commitment that remains steadfast despite operating in what is currently a challenging business environment.
"Some of the macroeconomic challenges both within Ghana and worldwide are impacting on the economy, with inflation, fuel prices, and currency depreciation all impacting on consumers and businesses alike," Adjei acknowledges.
"That being said, over the past few years, the business has still grown tremendously and held steady throughout the COVID-19 pandemic. We foresee a great future for Kasapreko and Ghana as the economy starts to recover."
Given the challenges facing the market, especially when it comes to shipping and accessing foreign currency, Adjei tells us that supplier partnerships are critical to the business.
"We have cultivated profitable partnerships with over 1,000 suppliers, both local and global, across the breadth of our operations. Working with them is critical to meeting the demands of our consumers and ensuring we have all our materials in full and on time," he says.
INTERNATIONAL FOOTPRINT OF KASAPREKO
Of equal importance are partnerships with more than 200 distributors, who are determined to give Kasapreko's brands a blanket presence nationwide in Ghana and map the course for further expansion into neighbouring countries, the rest of Africa and beyond.
Kasapreko received the Gold Award in 2010 for its export achievements, and two years later was presented with the Exporter of the Year award.
"With our origins in Ghana, we ensure a dominant presence on the market, making sure our products are available at every corner of the country," Adjei shares.
"Now, with partner distributors in Western and Southern Africa, Europe and the US, our brands are visibly penetrating several other markets on the African continent. We are making strategic strides at an ambitious and exciting pace."
Alomo Bitters exemplifies Kasapreko's market penetration, having launched in markets across Africa such as Nigeria and Burkina Faso, and even the US in 2017.
The international success of Alomo Bitters can be traced down to the roots of its authentic herbal composition, and organic appeal.
"With Alomo Bitters, we used a local recipe to create a truly international brand. This forms part of the insight that leads us to success in other markets with our other brands," Adjei outlines.
To deliver many more great-tasting beverages, Kasapreko has expanded its range of brands with the introduction of carbonated soft drinks and water.
As evidenced by the recent opening of the Kusami plant, carbonated soft drinks and water are two categories that Kasapreko believes will optimise consumer choice and satisfaction.
A recent licensing partnership with Distell Limited, meanwhile, comes as Kasapreko expands into the cider, wine, and beer categories.
"We have recently dipped our toes into the beer market by launching Freedom Beer, and will continue to introduce new products to the market," affirms Adjei.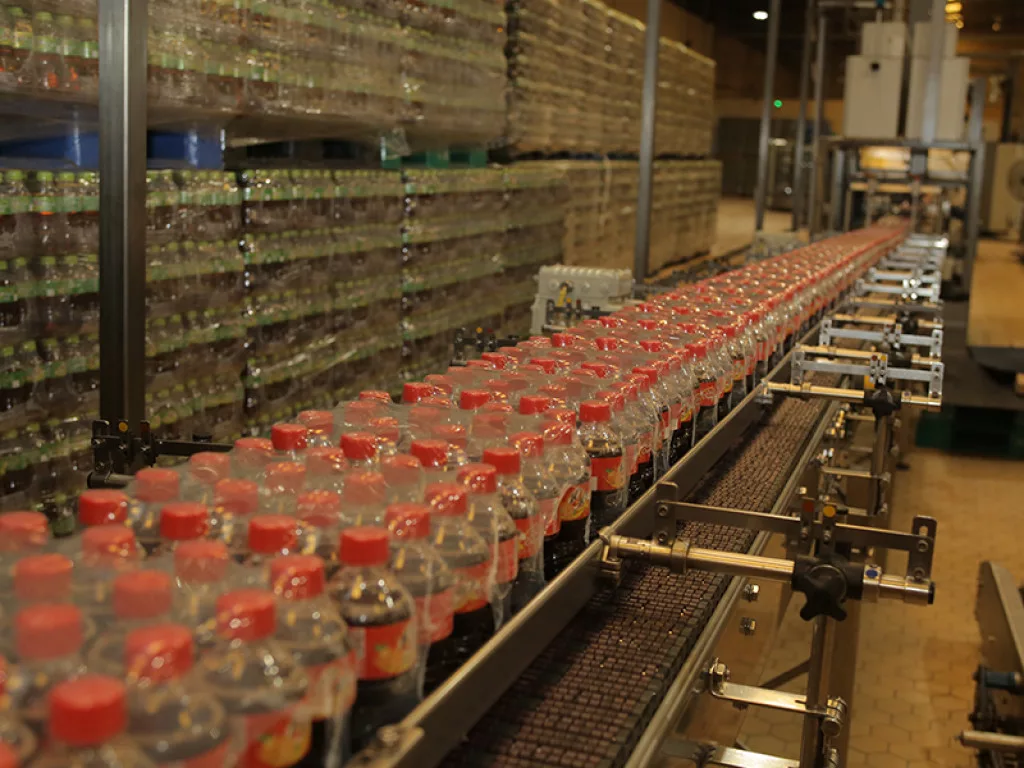 SOCIAL CHANGE
Kasapreko strives to create a sustainable and socially responsible business model that serves the interests of the communities it operates in.
Kasapreko's commitments are focused on strategic programmes and partnerships that support its corporate values, aimed at promoting social change.
Social engagements carried out by Kasapreko include donations to the University of Ghana, Korle-Bu Teaching Hospital, Ghana Heart Foundation, and more, as well as supporting local councils with various developmental projects and annual festivals.
Dr. Kwabena Adjei himself has even personally constructed a six-unit block of junior secondary school classrooms for the village of Bonuamah in the western region of Ghana, and donated a six-bedroom house free of charge to accommodate teachers in the village.
"It is worthy to note that my father has also established the Kwabena Adjei Educational Endowment Fund (KAEEF), which currently provides full scholarships for 19 students in various senior secondary schools and some Ghanaian university students," adds Adjei.
Equally, as a family-owned business with more than 600 valued members of staff and 500 contracted employees, Kasapreko prides itself on the vast wealth of human resources at the company.
There are a number of internal and external employee training programmes on offer at Kasapreko, complemented by a recently-opened training centre in Accra that reflects the company's investment in its people.
"We are family-owned, and our staff feel like part of the family," Adjei informs us. "We have a culture of entrepreneurship and self-leadership to encourage people to think and take action."
Investment in people is just one of a number of key priorities for Kasapreko, as it aspires to be a global player focused on providing herbal-based beverages worldwide.
"Our key priorities are to expand our distribution network in Ghana, accelerate our growth in bottled water, and increase our footprint in Western Africa with production partnerships in Liberia and Nigeria.
"We seek to innovate with new brands to meet ever-changing consumer needs, to minimise and reduce unnecessary waste, and improve planning and process management to ensure goods arrive on time and our storage and raw material management is optimised," concludes Adjei.
KASAPREKO PARTNER