A tech-led enterprise with expansion on the menu, Twiga Foods is the distributor breathing new life into supply chains for fresh produce at scale. CEO and co-Founder, Peter Njonjo, discusses shaking up an inefficient segment of African industry.
FRESH, FRICTIONLESS, AND FUTURE FACING
Informal retail accounts for approximately 80 percent of the entire retail industry across Africa. Yet despite this overwhelming majority, it is an industry segment that is ripe for improvement and a heightened degree of efficiency, particularly in connecting the myriad small retailers that form a significant portion of that overall network.
With a specific emphasis on the food and drink retail space, this is exactly what technology-led enterprise, Twiga Foods (Twiga), aims to do, enhancing Africa's food security by optimising supply chains and connecting consumers, vendors, and suppliers in the most efficient way possible.
As CEO and co-Founder of this visionary enterprise, Peter Njonjo oversees a standout operation in pursuit of cross-continental industry change.
"We are the only player on the continent that's delivering fresh produce at scale. Our trucks cover about 12,000 kilometres a day. For context, that's like going around the world every three days," he states.
Since its inception in 2014, Twiga has grown to encompass over 20 operations in both Kenya and Uganda, counting over 140,000 customers across both geographies and supplying over 12,000 of those customers on a daily basis. Supporting this gargantuan enterprise is a workforce of 3,000 people spread across those two markets and delivering last-mile operations to Twiga's ever-growing base of B2B customers.
"On a daily basis, we ship close to about one million kilos to our customers, and we also receive roughly the same, so we're basically handling about two million kilos a day," outlines Njonjo.
Combining this sheer scale with the implementation of sophisticated infrastructure and technological innovation, Twiga continues to build an entire ecosystem that transforms traditional African retail to the benefit of customers and vendors alike.
"This is an industry segment that's extremely informal and inefficient, so by bringing in technology and a blend of infrastructure, both mobilised and owned, we are building an ecosystem centred on efficiency," he continues.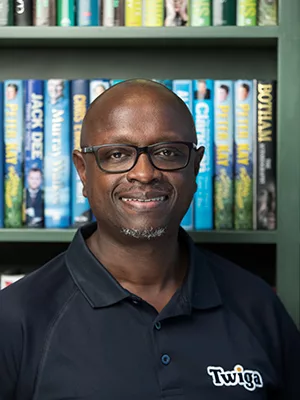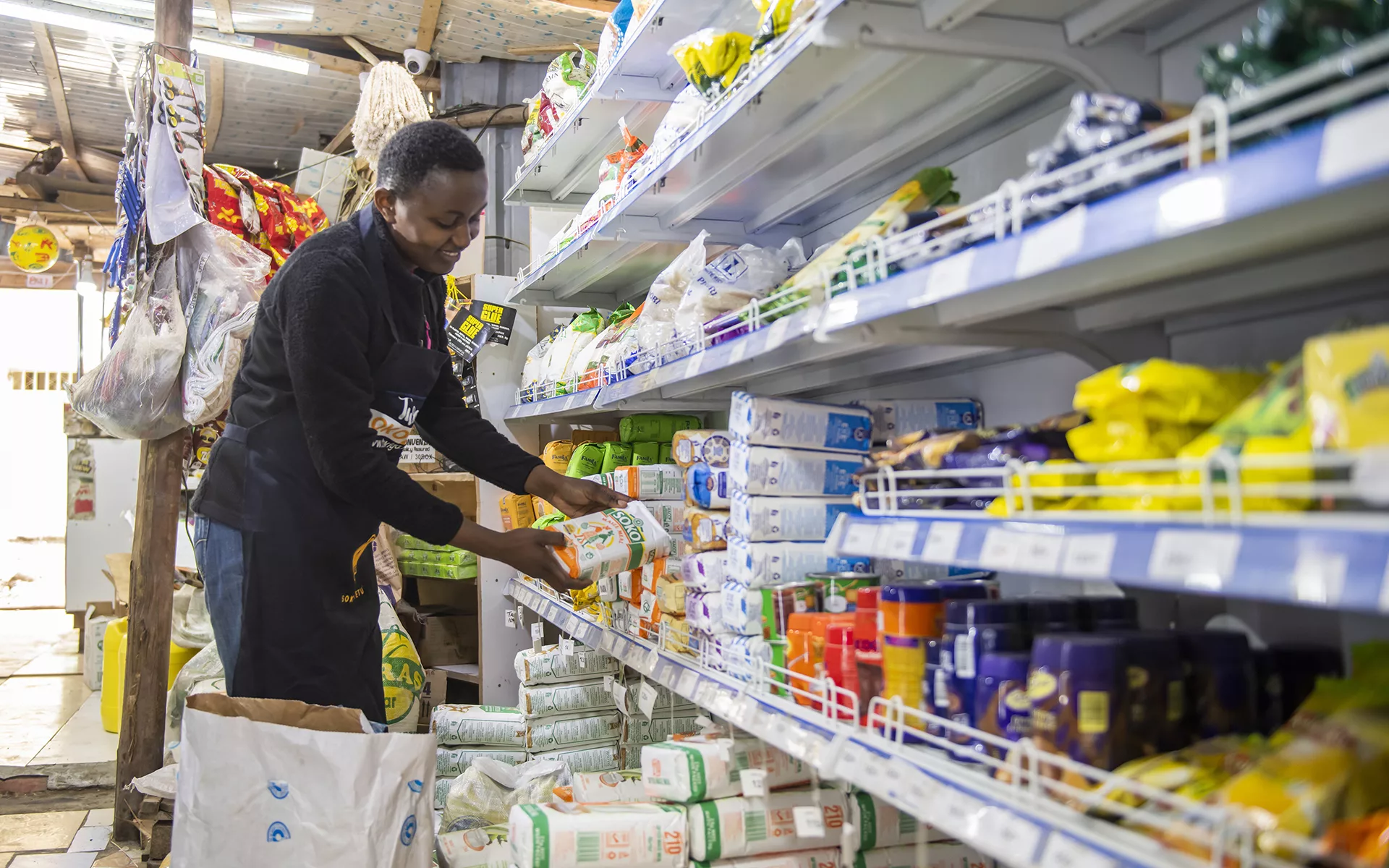 FOOD DELIVERED FAIRLY
The ecosystem that Twiga envisions brings many advantages for suppliers and vendors, which ultimately translate to fairer prices for the consumer.
"Through Twiga's model, we can start to lower the price of basic goods and services for consumers, which in turn reduces the amount of disposable income they're spending on basic necessities," Njonjo explains.
This is where Twiga's second greatest differentiator comes into play in keeping prices low, as a company that works with specific manufacturers to create its own branded goods. Through its private label strategy, specialising in staple products from baby diapers to cooking oil, Twiga guarantees availability and ensures that vendors are getting the best price.
"Within both our private label strategy and our fresh produce line, we have done a lot of work in engineering the value chains to make them more efficient," he continues. "We have figured out ways to backwards integrate that help us deliver high-quality produce at a lower price through brand ownership."
In addition to fair prices for the consumer, Twiga's various offerings also enable financial convenience for the vendor and supplier. When purchasing through the Twiga app – Soko Yetu – buyers that may not have sufficient working capital at the time can order products at the touch of their fingertips with access to 'Buy Now Pay Later' options under 'Sokoloan' for either three or nine days, with a three day interest free period.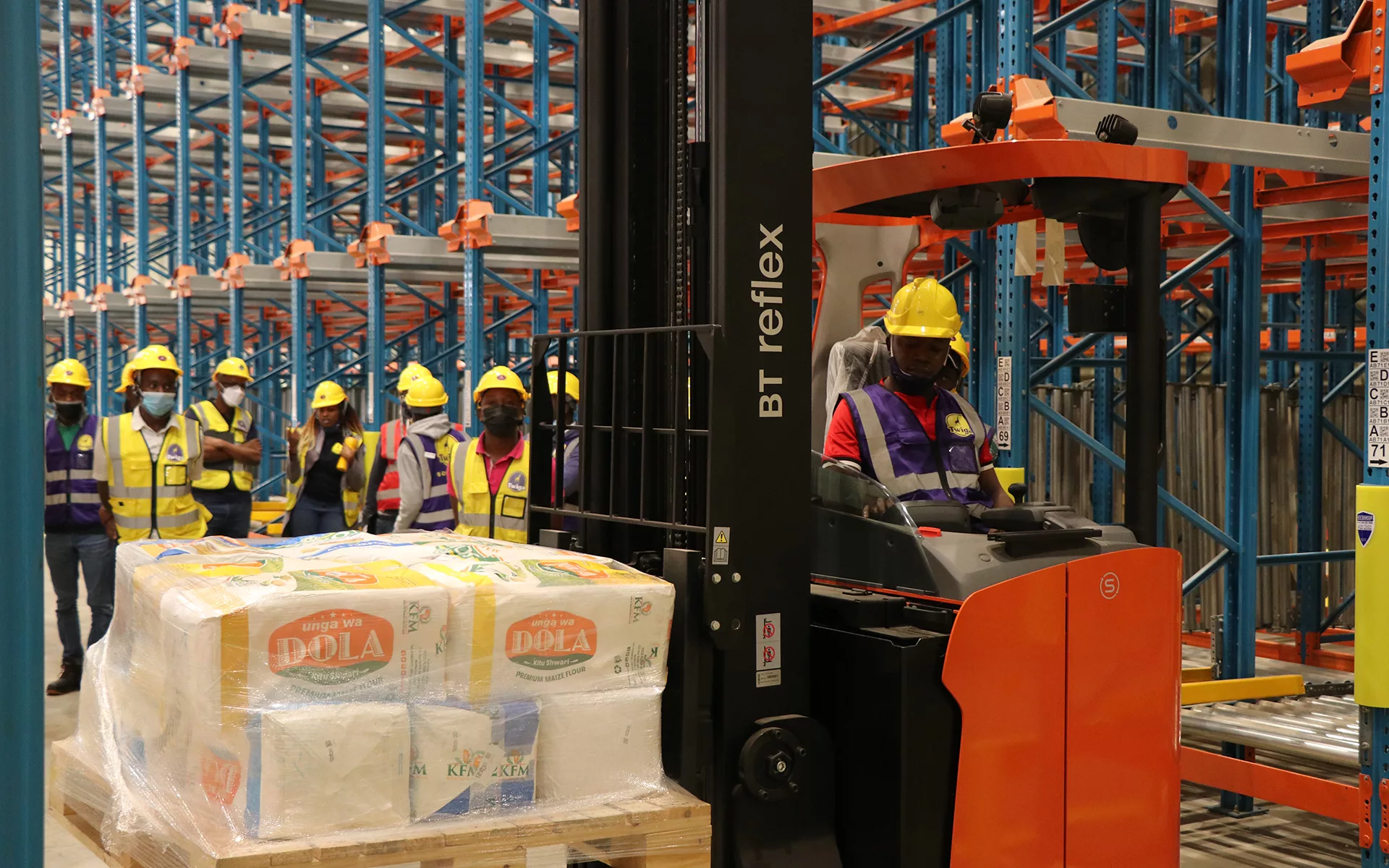 STREAMLINING SUPPLY
At Twiga, the incorporation of key technologies such as the app are instrumental in optimising supply chain management, where data drives the company forwards in harmony with the physical fleet of transport delivering the products themselves.
"When you look at how the industry operates today, there's an asymmetry of information across different pockets," observes Njonjo. "That impairs the quality of decisions that are made from a supply chain standpoint, resulting in the wrong products in the right areas or the right products in the wrong areas."
Consequently, Twiga uses technology to reduce information asymmetry across the market, paving the way for better planning and decision-making.
"When we talk about planning, for example, we are thinking about a retailer who might be sitting in a remote village. They are now able to pick up their phone, place an order through our app, and have it delivered within 24 hours," he elaborates.
"This never would have happened before – instead they would have had to stock up on a lot of products that might not even have sold."
In terms of Twiga's own internal planning, the company may not know which exact customers might need an order delivered for the following day, but it does know that trucks will have to be dispatched and routed.
"When you think about it from that perspective, that starts building a case for how we're leveraging artificial intelligence (AI) in terms of optimising routes and the complexity of logistics."
In this regard, Twiga benefits from vast backlogs of data that it can leverage to build further efficiency. As Njonjo affirms, "technologies are the heart of what we do because we generate so much data on a monthly basis."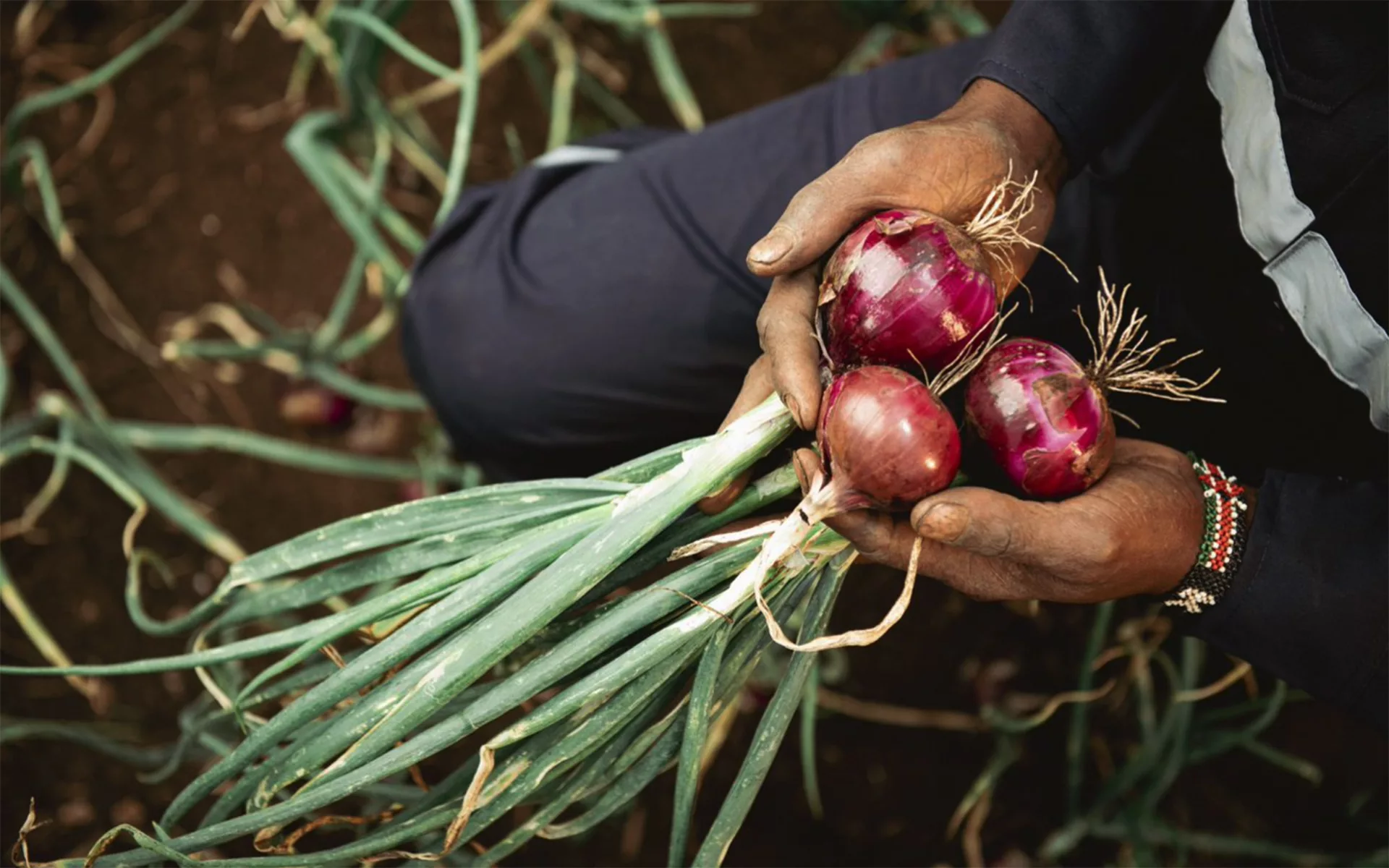 AN APPETITE FOR EXPANSION
With the potential for Twiga's business model to make waves across the entire continent, expansion is firmly on the agenda for the years ahead. Indeed, our conversation with Njonjo takes place from Twiga's latest instalment – a new distribution centre in Kiambu County by Tatu City bordering the capital city Nairobi, which consolidates the company's warehousing needs.
In terms of entering new territories, Twiga will be following a strategic hub approach to expansion, with a further 10 countries across three regions on the horizon for the near future.
"We will continue to establish our East Africa cluster with Kenya, Uganda and Tanzania as the leads. Then, we will work on the Central Africa cluster with the Democratic Republic of the Congo (DRC) and the Republic of the Congo, and our West Africa cluster which will include countries such as Ghana, Mali and Burkina Faso," elaborates Njonjo.
Simultaneous to developing its physical footprint, Twiga will continue to evolve in the digital realm with technology at the heart of its
every move.
"The key thing for us is that we're making a transition from a technology-enabled business to a technology-led business," he shares.
This in turn opens a new window for Twiga to venture beyond retail distribution, to explore rolling out to market its own digital products and IT services that are already proving so effective in optimising its own service model.
"We want to get into the phase where we start commercialising our own technology capabilities, improving on levels of service and eliminating the friction that exists in the market."