The construction industry in South Africa faces numerous challenges. Rukesh Raghubir, CEO of M&D Construction, describes the solutions found in laying the foundations for change.
INTRODUCTION
"I became passionate about construction at a very early age, intrigued by the significant role it plays in ensuring the effective functioning of societies."
Whilst engrossed in his studying, Rukesh Raghubir, CEO of M&D Construction (M&D), became extremely interested in the positive impact that construction plays in uplifting poor communities. This remains a major focus for M&D to this day, as demonstrated by the company's Khula Nathi motto, meaning 'Grow With Us'.
The critical role that this industry plays in helping to deliver essential basic services and those needed to drive economic growth and development, whilst simultaneously creating employment, as well as training and development opportunities, is unfortunately yet to be fully realised by the South African government.
"We need a steady pipeline of projects to ensure sustainable employment for community members, but until then we are equipping individuals with skills that they may possibly never use again because of a lack projects in their areas," explains Raghubir.
This predicament comes despite the infrastructure backlogs in many of areas of the nation. While the government has reiterated its intent to use infrastructure to resuscitate an economy that was severely battered by the COVID-19 pandemic, the large projects that were identified to drive job creation, as well as skills development and training, are yet to materialise on the ground.
After completing a BSc in Civil Engineering at the University of KwaZulu-Natal in 2000, Raghubir launched his professional career as a design engineer for the KwaZulu-Natal Department of Transport, where he gained vital experience working in the public sector, a major driver of construction activity across South Africa.
"In 2006, I was approached by M&D Construction Group's founder, Andrew Murray, to help him launch and develop a civil-engineering construction division as a Director and shareholder of the company. It was an opportunity I accepted with enthusiasm, enabling me to participate in the management of a construction business, while stimulating my entrepreneurial flair," details Raghubir.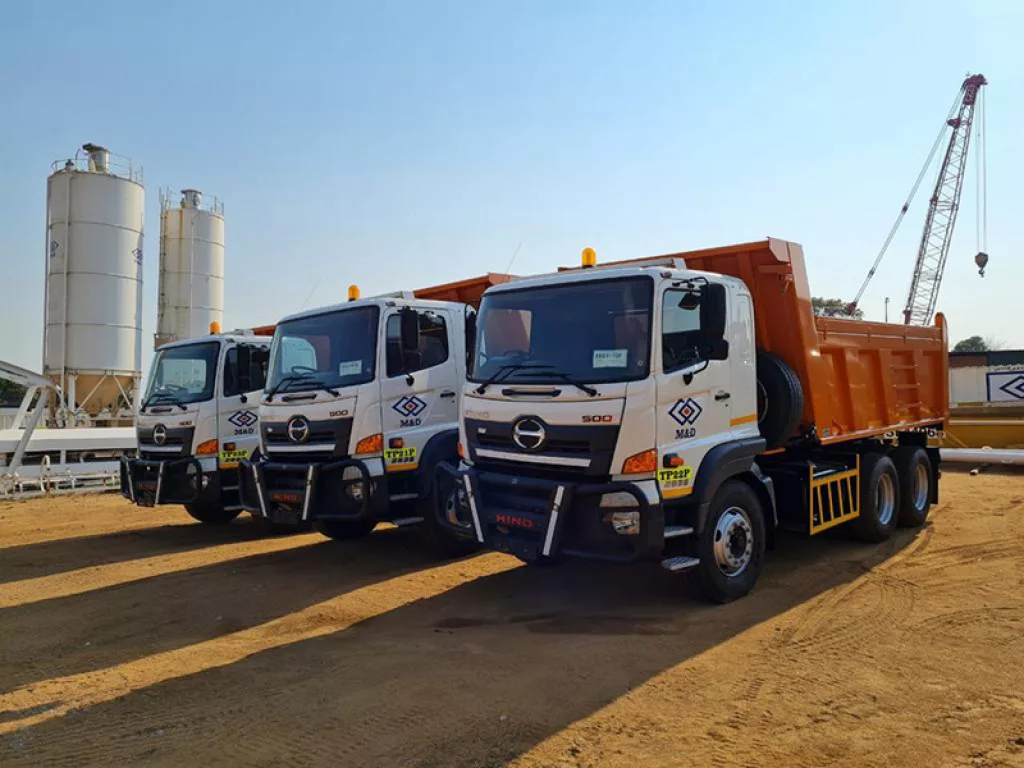 LANDSCAPE OF THE INDUSTRY IN SOUTH AFRICA
Operating a successful construction company in current conditions requires a strong and focused management team.
The South African construction industry has been in a slump since 2009, mainly due to underspending by the government on essential service delivery infrastructure, however, a highly anticipated large public works programme is set to resurrect the South African economy. Importantly, it is also intended to create jobs for the many unemployed South Africans.
"In addition to the significant investment that we have made into strategic markets, we have a strong balance sheet and low debt levels. Our clients, therefore, know that we are a robust construction company that will be able to weather the tough economic climate to complete their projects successfully.
Remaining nimble and quick to respond to available opportunities as they emerge, M&D has grown significantly over the years yet has always retained its entrepreneurial flair.
"These traits are complemented by our core values, namely 'being safe', 'doing it right', 'finding the best way' and 'doing what we say', and we bring these to all our projects.
Certainly, another key competitive edge is our ongoing focus on harnessing sophisticated systems and digital technologies to remain an industry disruptor and innovator," adds Raghubir. An example is MDOS which stands for M&D Operating System. This system is an entrepreneurial operating system which was implemented in 2017 to better manage the growth of the business and to ensure everyone across the various sites were all pulling together in the same direction.
Furthermore, the company now owns more than 200 items of construction equipment, which ensures that projects are kept on track with minimal disruption.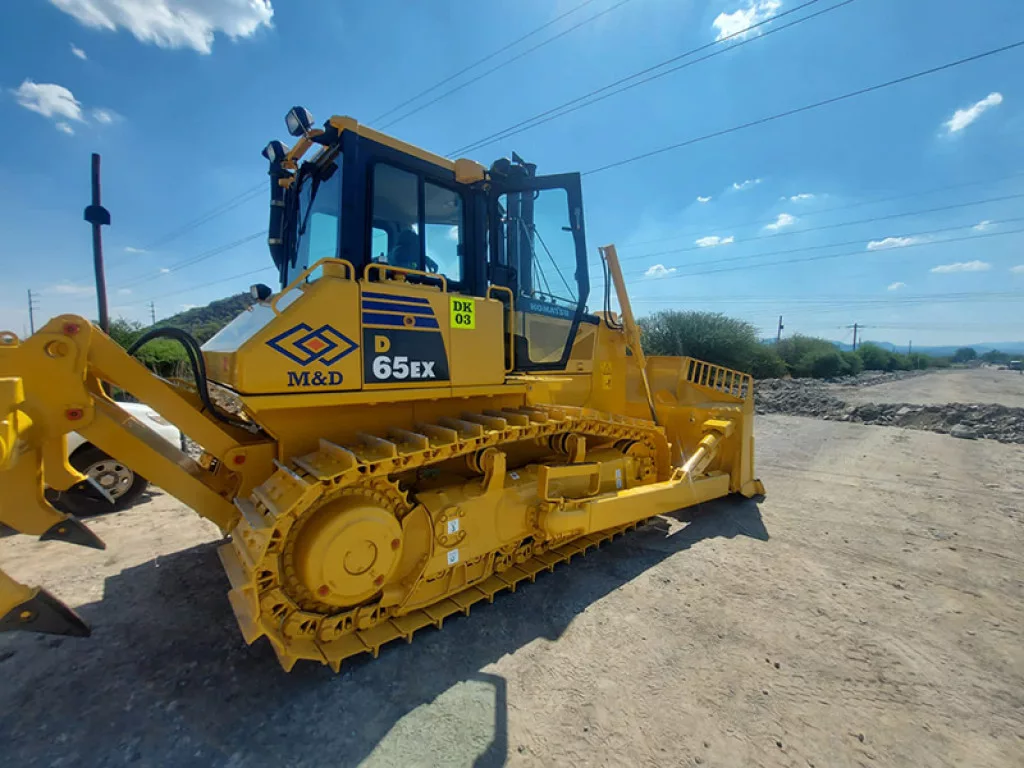 ONGOING INNOVATION AND EXPANSION FOR M&D
M&D is extremely active in the mining space, amongst other sectors, and is currently working for Northam Platinum Limited (NPL) at Zonderiende, Exxaro Coal at Belfast Coal Mine, Wesizwe Platinum at Bakubung, Impala Platinum at Shaft 12, Anglo Platinum at Mogalakwena, Ivanplats at Platreef Mine and Tronox Sands at Fairbreeze and Brandt se Baai.
Mining remains a very strategic market for M&D, providing ample opportunity to demonstrate their value offering as a leading construction company. The stellar work that M&D is currently undertaking for NPL is another sound example of the extent of the skills and experience on show in supplying world-class construction services to the mining industry.
"We deploy larger haulage trucks to further fast-track production, combining this with incentive schemes that have helped to ensure that our team meets its daily targets. Moreover, daily planning meetings are held between team members to confirm that they are always aligned with M&D's core values, while also facilitating teamwork that is conducive to high levels of productivity and efficiency.
Digitisation of all processes has also been a major recent focus for M&D, such as the use of Building Information Management systems to generate construction documents from 3D models, including progress reports, technical queries, proposed alternative construction methods, method statements, and constructability reviews.
Notably, this focus on digitisation has increased productivity for M&D, resulting in minimised rework and delays, improved communication and coordination between clients, sub-contractors and suppliers, and has helped to attract qualified individuals to bolster operational excellence.
"As part of a longer-term strategy, we are also exploring a more risk-based approach to helping clients spend on infrastructure delivery by securing funding for projects through our relationships with key financial institutions," details Raghubir.
M&D also credits a significant portion of its success to a strong supply chain that is also aligned to the company's core values.
"Many of these suppliers of construction services and products have been with us right from the beginning and have grown with us over the years, staying true to our motto of Khula Nathi.
"Our Khula Nathi motto is also applied internally, where our staff know that we are loyal and therefore reciprocate our loyalty. As a result, we have been able to retain the relevant skills and experience we need to deliver results to public and private sector clients throughout the Southern African Development Community (SADC).
More than 60 members of our team have been with us for more than a decade; this speaks volumes of their commitment and the working environment that we have created over the years to develop and retain the people we need to help us grow the group," Raghubir adds.
POWER IN PEOPLE
Meanwhile, the reskilling of employees is ongoing at M&D, to ensure that the group is well positioned to grow its presence in the post-COVID-19 economy. More recently, the company also embarked on a drive to facilitate the registration of all engineers with the Engineering Council of South Africa (ECSA) as professional engineers.
This continued thrust of development is especially pinpointed towards enabling the company to continue attracting and retaining the best talent, including young, vibrant and dynamic engineers. M&D wants all its construction sites to be managed by professional engineers, project managers and construction managers, ensuring that all projects are in competent hands.
"This development is yet another example of how we are investing in our important human resources to ensure continued growth of the company. It provides our people with an incredible opportunity to achieve their full potential and, in the process, enhance our operational and management skills to take M&D to new heights," Raghubir tells us.
M&D's team consists of the perfect balance between young and seasoned staff. Junior construction professionals have an opportunity to be moulded and integrated into a successful career in construction by their more experienced counterparts ,to introduce fresh thinking and ensure business continuity. "We continue to meet and, in certain instances, have even exceeded our socio-economic targets. For example, regarding community relations, on the Moretele South Water Supply Bulk Pipeline, M&D hired all its ancillary plant and equipment from small, medium and micro enterprises to ensure that it was able to meet its enterprise development targets on this contract."
About 120 locals worked alongside M&D's team when the project peaked between November 2020 and February 2021. To further demonstrate the company's commitment to previously disadvantaged communities located within the project footprint, M&D paved a 1.8 kilometres gravel road in Hammanskraal to help uplift the area.
"I remain very proud of the role that my team and I have played in growing M&D over the years and diversifying its offering. The group is now one of the country's foremost providers of multi-disciplinary construction services to public and private-sector client bodies. In my capacity as CEO, a role that I have fulfilled for more than eight years, I continue to steer the company into new growth areas," concludes Raghubir.