Mobus Properties is a leading business in residential and commercial construction. We speak to Abraham Kofi Sam, Head of Sales and Marketing, about the company's drive to develop housing projects and help communities across Ghana and Nigeria.
INTRODUCTION
The construction sector is paving the way for continental development and growth.
Across Africa, almost 50 percent of all people live in urban areas, and that number is growing fast. To keep up with a booming population, increasing urban living, and the necessity for higher standards, there are key players in the African construction sector delivering housing of all kinds to answer this explosive demand.
"I have seen a lot of change within the construction sector in West Africa," begins Abraham Kofi Sam, Head of Sales and Marketing at Mobus Properties (Mobus). "There is a lot of residential and commercial development, especially in the prime areas of the capital of Accra (Ghana).
"This is a very positive level of activity, and it helps to expose the country and its economy to new possibilities and potential. Through such developments, Ghana's economy has been opened up to the rest of the world. In the last three years, there have been a lot of companies springing up, such as those in the automobile industry, providing a lot of opportunities for the construction sector."
This kind of external establishment and investment is very lucrative for Ghanaian construction. According to Abraham, the past few years have seen automobile giants, including the likes of Nissan, Toyota, and Volkswagen, establish assembling plants in Ghana, spurring growth in the construction sector.
"These developments require accommodation and the services of construction companies, and this is where Mobus comes in," he tells us. "We have a lot of international markets opening up, and we are privileged to have also had the African Continental Free Trade Area (AfCFTA) construct its headquarters in Accra; all of these developments introduce residential and commercial construction opportunities."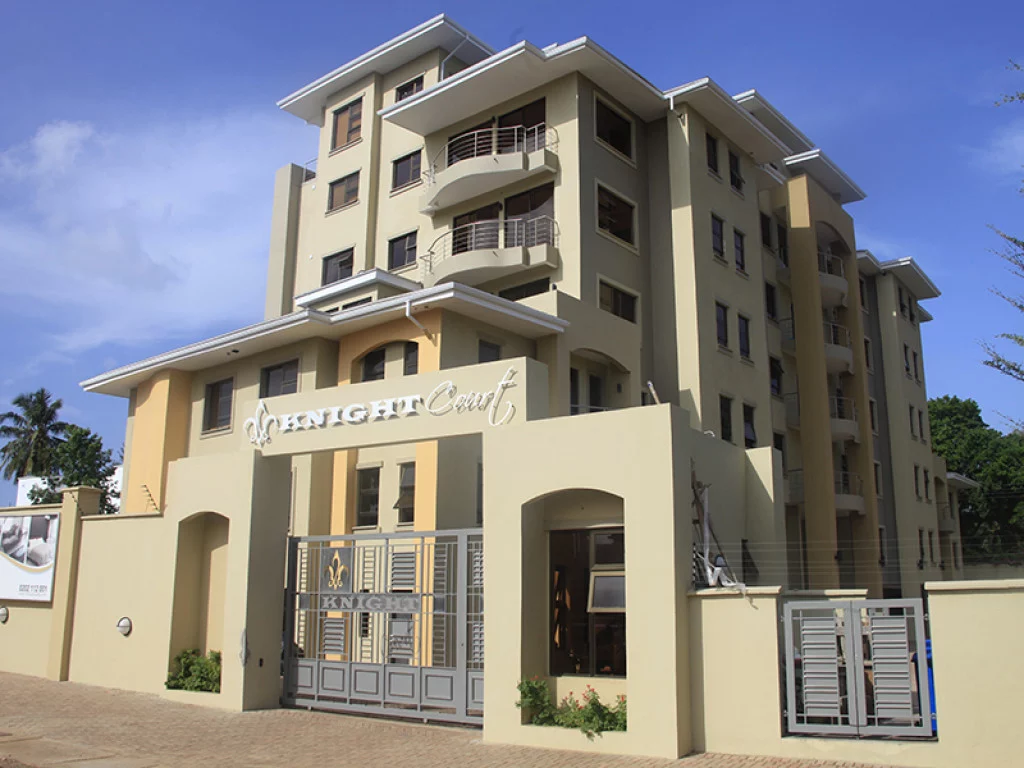 A KEY PLAYER IN CONSTRUCTION
Founded in 2007, Mobus is a proud Ghanaian-owned property development, management and investment company currently celebrating its 15th anniversary. The company guides projects from conception to completion, providing customers with a flawless living experience, and only embarks on solid and viable projects ensuring great returns for its investors and homeowners.
The company is present in both Ghana and Nigeria, with the majority of business focus placed in Accra and Nigeria's capital of Abuja. Within both cities, Mobus concentrates its efforts on prime areas, developing residential apartments and commercial complexes as well as urban office spaces.
"We currently have a total of seven developments – six completed, three underway – in Accra at the moment," Abraham explains. "One is a commercial project that we are about to launch, while two others are residential projects beginning at the end of this year.
"On top of this, we have completed Park Apartments, a luxury development made up of 54 units comprising one-, two- and three-bedroom apartments. The project is part of Switchback Square, an enclave of high-end serviced apartments by Mobus."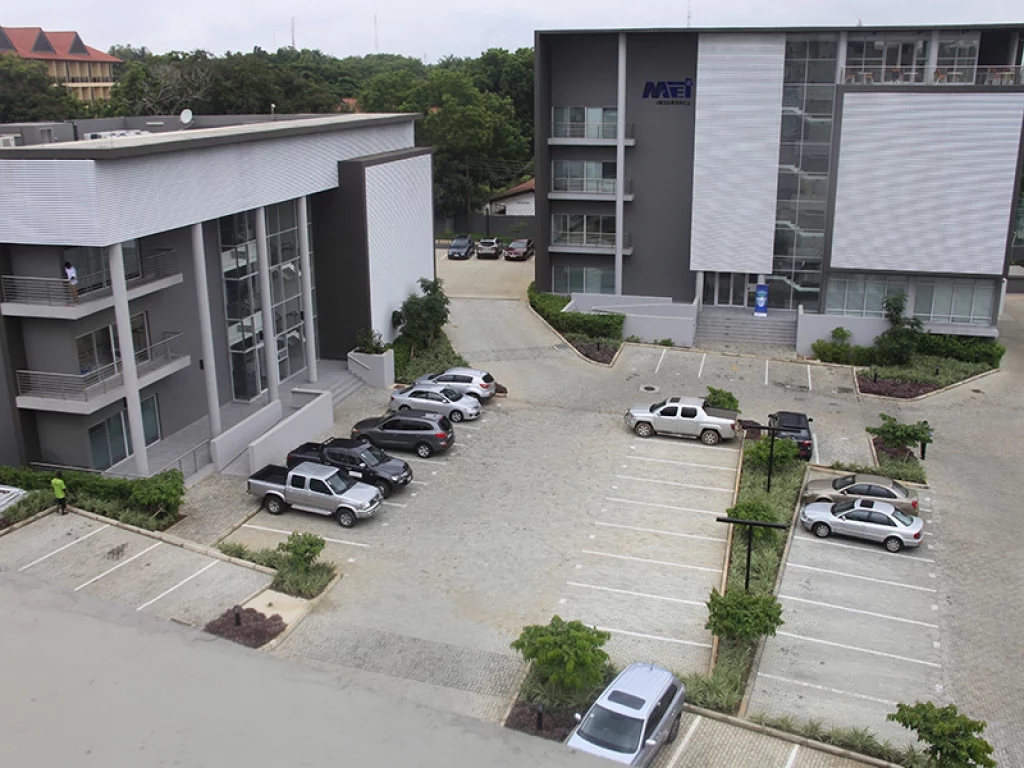 DEDICATION TO DEVELOPMENT
Abraham believes in the importance of client relations and the creation of strategies that ensure Mobus achieves its goals. With these values and years of experience in real estate marketing, sales and lettings, Abraham leads a team of equally dedicated associates in growing the Mobus brand.
It is the dedication of the Mobus team that brings the high level of quality and professionalism that sits at the core of the company, backed by industry expertise that echoes throughout its many projects.
"In Abuja, we are building one of the biggest housing estates to date," Abraham says. "We are also introducing a development called Ricardo Homes, a beautifully conceptualised exclusive neighbourhood of over 2.7 hectares (ha) within the River Park community, along the Airport Road in Abuja.
"The development consists of 88 units of simple and modern four-bedroom terrace duplexes, set in a fast-growing self-sufficient community, offering a safe and wholesome living experience. Ricardo Homes will also include communal CCTV surveillance, high-speed fibre optic internet access, membership for residents to a clubhouse complete with leisure amenities, and an uninterrupted power supply for the entire complex."
The greater River Park estate itself will comprise 500 units and is designed to be ideal for couples planning to start a family. The complex is made up of semi-detached one- or two-bedroom homes, with an additional option for five-bedroom homes purpose-built for larger families.
In addition, Mobus launched two developments in Abuja separate from Ricardo Homes, which consist of terraces and town homes. Then there is the Richfield Lifestyle Estate in Accra.
"This project is set close to the prime area of the capital, and is a unique development," Abraham tells us. "This is because it is made up of luxury apartment complexes and is meeting the demands of a particular market; it is a very successful project with over 120 homes currently built.
"Richfield Lifestyle Estate is a beautiful and serene gated community situated in one of Accra's fastest growing neighbourhoods, East Legon Hills. The estate was conceived to bridge the gap between affordable and quality living in Accra. While phase one mainly consisted of double and single storey detached and semi-detached homes, phase two sees the inclusion of even more affordable types of home like flats and terraces.
"Presently, we are also working with a company that owns a huge piece of land in order to develop much more, and this venture aims at building around 300 additional homes. These houses are intended for middle-income level families and is a separate focus to the prime apartment complex market."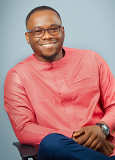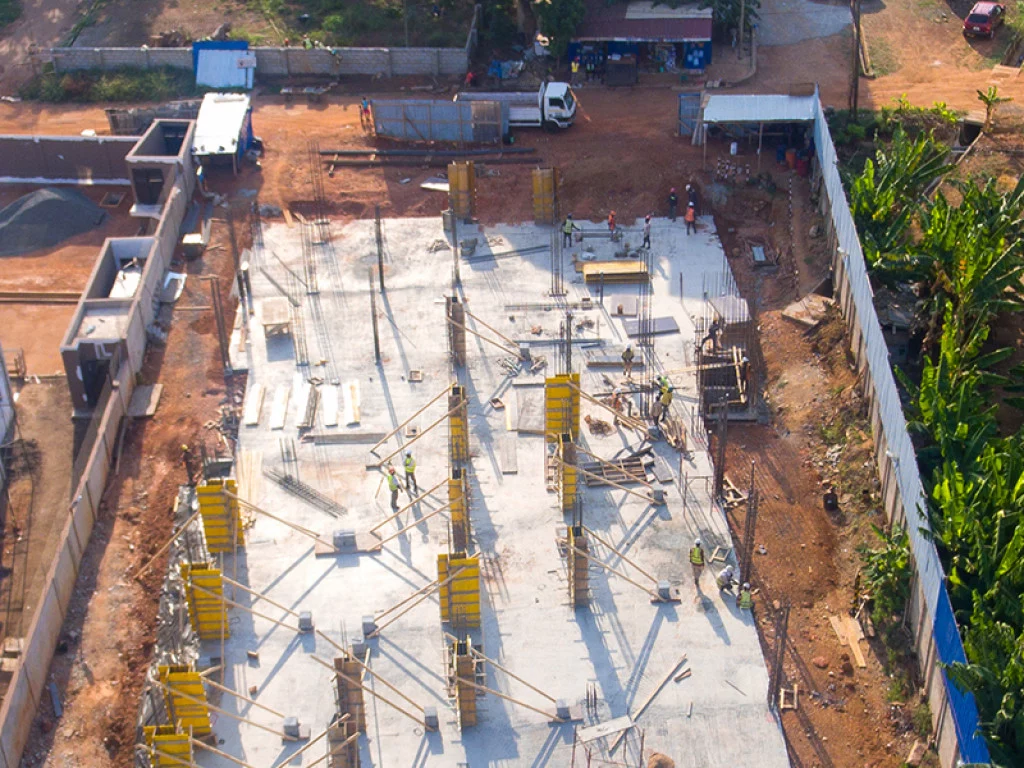 COMMUNITY GROWTH
Moving forward, Mobus' primary aim is locked on expansion, with the intention of branching into alternative markets in Ghana, Nigeria and other countries in Africa.
"We have always had one vision at Mobus: to grow fast and grow great," Abraham says. "We have our developments ready to launch in Accra, and we are also looking at launching some new developments in Abuja as well.
"In Ghana, we have a great rapport with real estate companies, as well as the government, to seek development opportunities and better housing across the country."
For Mobus, this is also where the company's corporate social responsibility (CSR) comes in.
"We ensure that we develop homes that are affordable in order to bridge the housing divide in Ghana and Nigeria," Abraham concludes. "As part of one of our CSR programmes, we are currently developing schools and a clinic in Assin Kushea in the Central Region.
"A great part of working in this industry is being able to see how our efforts directly help people's livelihoods, be it in housing, education or otherwise, and through building classrooms we are able to give back to the community for the betterment of people's future."