As one of the most popular sources of protein, Kelfoods has hatched success from high-quality eggs in Malawi. COO, Soti Michael, gives us the details.
INTRODUCTION
Malawi, one of the world's most densely populated countries, has a debilitating protein shortage.
Protein is an important nutrient that the body needs to grow and repair cells, and to work properly. It is found in a wide range of foods, such as eggs, and is crucial to a healthy diet.
In Malawi, eggs are a necessity. Most alternative protein sources are seasonal and in decline, whereas eggs are available throughout the year.
Addressing the shortage of protein in Malawi is Kelfoods, a leading integrated poultry business that farms, produces and markets table eggs, day-old chicks and animal feeds through its extensive retail and distribution network.
"The main business of the company is the production and sale of table eggs, branded as Donna's Eggs, as well as day-old chicks (Proto Chicks), commercial animal feed (Proto Feeds), and poultry equipment and vaccines (Proto Vet). We have combined our Donna's Eggs and Proto brands to be a one-stop shop," opens Kelfoods COO, Soti Michael.
Donna's Eggs are power-packed with protein and therefore at the heart of Kelfoods, whose goal is to consistently supply eggs to Malawian consumers and increase annual consumption to 80 eggs per person, sufficient to sustain child development and ensure sustainable physiological growth.
Currently, an impressive one million eggs are produced by Kelfoods each day, and with its own bio-secure broiler and layer farms, the company is well equipped to meet current and future table egg demand.
Kelfoods is also Malawi's biggest supplier of day-old chicks under the Proto Chicks brand, selling up to 200,000 per week, the majority of which are delivered to small-scale farmers across the country. The highly regimented production systems at Kelfoods' hatchery enhance the genetic potential of each chicken, through internationally accepted hatching standards in line with strict animal welfare practices.
"Kelfoods has Lohmann layer breeders and Ross broiler breeders, who feed our hatchery. From there, we sell our day-old chicks, while our pullets are reared on our rearing farms," Michael tells us.
70 percent of Kelfoods' products are marketed and sold through its 101 branded retail outlets, strategically positioned to support local vendors and small business owners.
"We cover all the main towns and markets across Malawi, however we are constantly evolving and expanding into new townships and population growth areas."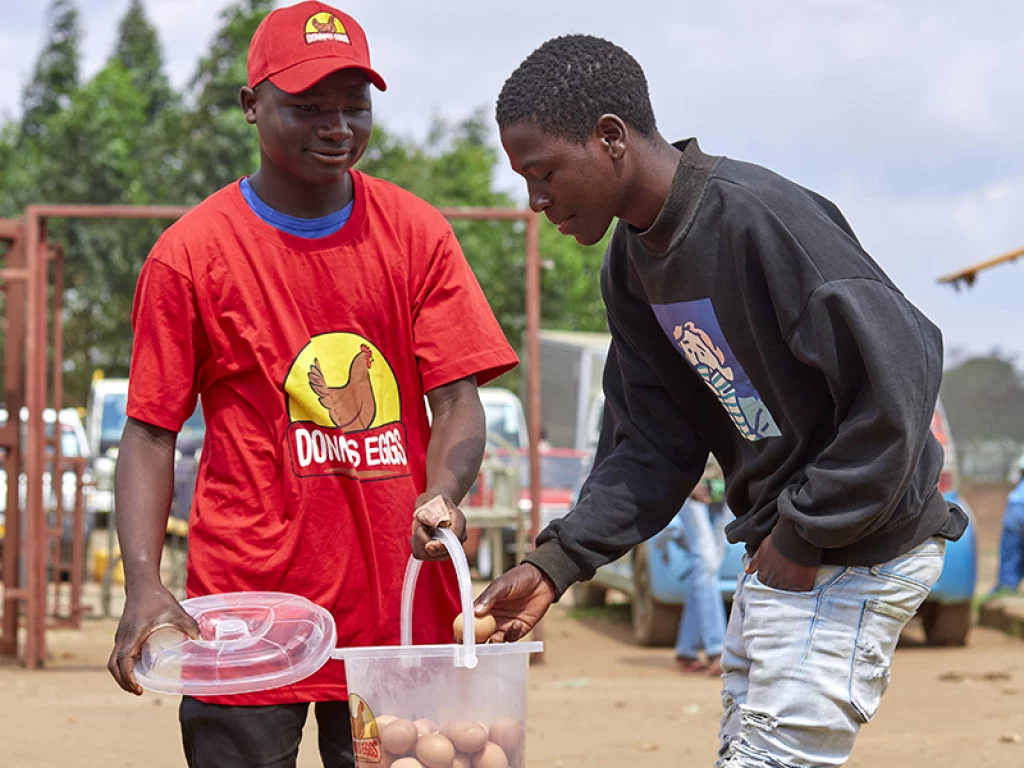 NEW FEED MILL
To be successful in the poultry industry, whether you are a small-scale farmer or a commercial farmer, you need good quality, consistent feed.
As such, a key investment in Kelfoods' expansion strategy is the company's new feed mill.
Construction of the new mill commenced in January 2018, doubling Kelfoods' feed milling production capacity to 10,000 tonnes per month, the largest in Malawi.
"We have invested in a state-of-the-art feed mill in Dalein, which every hour produces 25 metric tonnes of mash feed and six metric tonnes of pellet feed to drive our expansion in both the layer and broiler business," outlines Michael.
"This includes a batch weighing scale, mixer and discharge hoppers, and a feed pellet crumbler, making it a fully integrated system."
Proto Feeds is the brand name under which animal feed is produced and sold by Kelfoods, and the feed mill is the catalyst for growth throughout the company's business value chain.
Kelfoods has also recently upgraded its facilities with state-of-the-art grading equipment. Grade requirements for eggs are set to protect the consumer from undue risk, and to ensure a uniform and appealing product.
By specifically grading eggs for their interior quality, weight, cleanliness, shell construction and freshness, Kelfoods puts only the best quality eggs on the market and sets the standard for food safety in Malawi.
"All of our eggs are graded by Kelfoods' state-of-the-art packing station and distributed to shops, supermarkets and customers across Malawi," Michael tells us.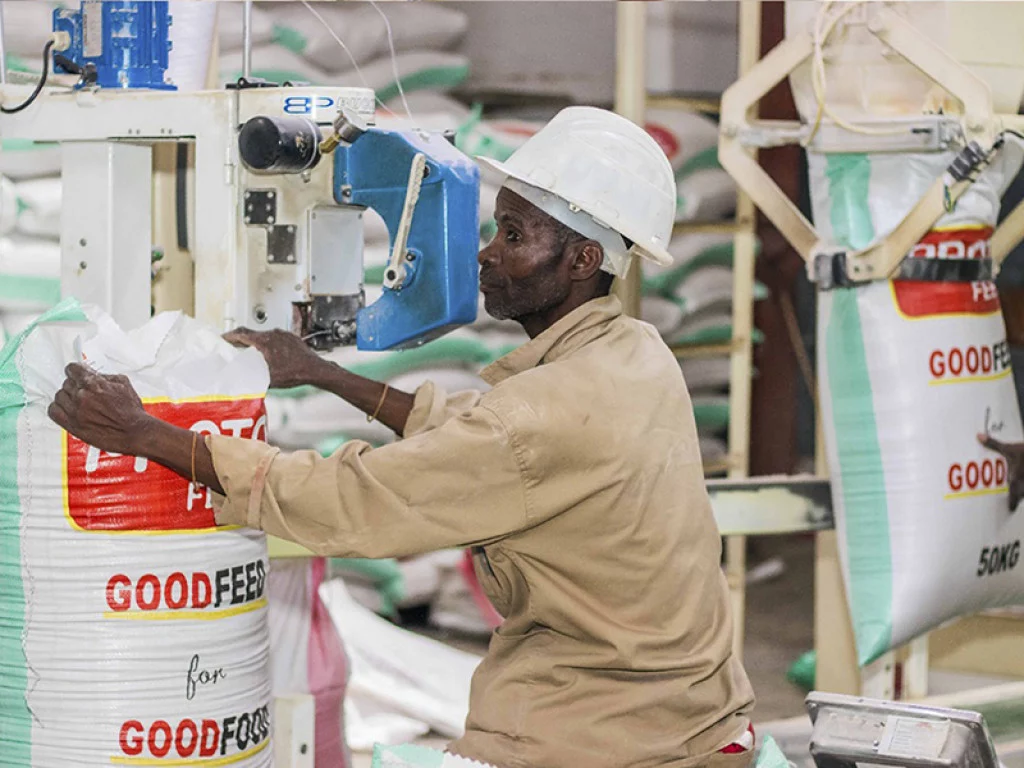 STRICT BIOSECURITY
Reducing the risk of disease on its farms is imperative to Kelfoods, who implement and maintain rigorous biosecurity measures as part of its farm management practices.
The first step in preventing disease is to protect flock from exposure to disease agents, by following very strict biosecurity guidelines to the letter.
Biosecurity comprises the likes of flock healthcare, timely and effective vaccination programmes, balanced nutrition, enclosed and ventilated housing, high standards of farm and bird management, and poultry disease control, all of which are key to produce high quality products for the consumer.
"Biosecurity is our perimeter fence, and is one of the cornerstones of our success," acknowledges Michael.
"We don't take any shortcuts towards biosecurity, and all of our sites are fully enclosed. Every site has only one point of entry, whereby all personnel must dip their feet and all cars are disinfected."
Kelfoods' breeders, hatchery and rearing sites are even more restricted when it comes to biosecurity, with showers required before entry and only on-site clothing and shoes worn, whilst serology and microbiology laboratories ensure healthy flocks for healthy food.
"We pride ourselves on having well-maintained, clean, and smart farms with constant disinfection, rat bait, and wild bird proofing programmes."
Through Proto Vet, experienced Kelfoods veterinary teams are also available to develop or fortify biosecurity, vaccine, and/or therapeutic treatment protocols for businesses.
Kelfoods offers a complete animal health and hygiene range, including vaccines to protect livestock from today's commercial production challenges, water-soluble medications and supplements, and custom-developed disinfectants and detergents formulated to offer the highest level of protection against diseases without risk to users or livestock.
"We have an extension service for all farmers with our own technical vets, who work with our retail outlets and cover all regions throughout Malawi under the Proto Vet brand," states Michael.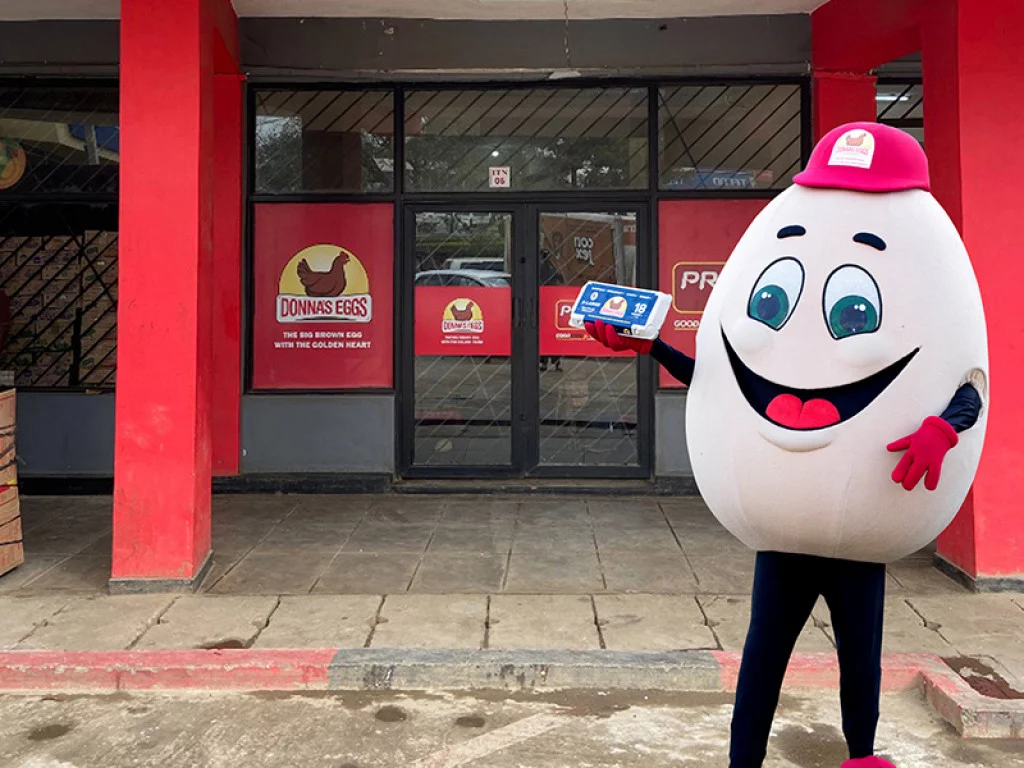 LOGISTICAL BACKBONE
With tailored logistics, Kelfoods' new fleet of custom-equipped trucks are configured to supply products to customers on time and offer an efficient logistical backbone.
"We provide a healthy mix of our own fleet for specialised deliveries and external third-party contractors, so we are flexible and nimble to market," Michael observes.
"Our supply chain and logistics network operations have to be consistently efficient 365 days of the year, and we value all of our suppliers and partners whereby we build long-term relationships based on a win-win approach with open communication and understand to grow together."
Across the supply chain, from farm to customer, Kelfoods prides itself on providing the highest quality products to the market through more than 1,500 valued employees.
Great emphasis is placed on local employment by Kelfoods, with internal training provided at all times and local staff having equal opportunities to learn and grow within the company.
"We open the door for each Kelfoods employee to empower one another and motivate each other to grow and develop. We allow all employees to take on new positions first before we recruit from the open market," reveals Michael.
Likewise, Malawians are empowered by Kelfoods to learn and invest in broiler poultry farming. The company's demonstration farm focuses solely on equipping local poultry farmers, with up to 1,000 new poultry farmers trained per year at no cost to the individual.
Also included is an abolition block, classroom, and seven model broiler houses each with the capacity to grow 200 broiler birds that illustrate the various stages of farming up to five weeks.
"The three-day course combines practical and theory, so whatever is taught is shown in practice. Farmers will get to experience and understand what is required for the entire five weeks of broiler farming, from receiving day-old chicks to selling and cleaning the house to restart the process," Michael explains.
"After successfully finishing the course, farmers will take away our theory booklet with them and be awarded a Certificate of Completion. The entire course is provided for free by Kelfoods, including transport to and from anywhere in Malawi, accommodation and food."
Direct engagement with Malawian farmers, and the growth of small-scale poultry farmer training, is one of Kelfoods' key priorities for the year ahead, as it continues to supply high-quality, affordable animal protein throughout Malawi and into immediate regional markets such as Mozambique, Tanzania and Zambia.
"We believe that our professionalism and teamwork, along with our standard operating procedures and key performance indicators, will help us to grow into neighbouring countries. Our strategy is to eventually set up similar operations in these countries, starting with Northern Mozambique."