Director of R+N Master Builders, Shay Nicholls, showcases the flourishing examples of innovation seen in its multitude of projects, whilst striving to go green.
TRANSFORMING THE MEANING OF CONSTRUCTION
The construction industry exists as the bread and butter of a functioning industrial age. In Cape Town, South Africa (SA), the industry works to serve its community, as a significant contributor to not just its physical infrastructure, but also its social livelihood.
R+N Master Builders (R+N) goes one step further, as its technical efficiency has heralded the company as one of the leading construction entities, thanks to its fine craftsmanship, unshakeable principles, and hard work. Such operational expertise is showcased through a variety of building projects spanning many sectors, including luxury residential, hospitality, heritage, wine farm buildings, tenant fitouts, complex renovations, hospitals and specialised theatres, and shopping mall revamps, catering to any construction-related need.  
"We are a niche contractor who strives not to be the biggest, but rather the best," introduces Shay Nicholls, Director of R+N.  
"We ensure all our contracts are handled by a director, so there is a quick and direct link to be able to make quick decisions from a client level, and consultant level, as well as a site level."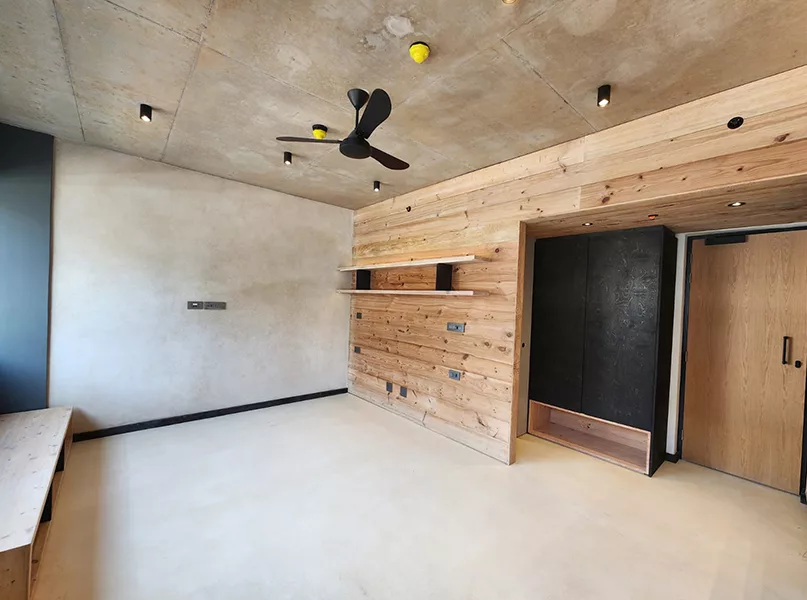 END-TO-END SOLUTIONS
One of the defining characteristics of R+N is its dedication to each project and the unmatched guidance it provides to its clients. Through diligent negotiation, the company is often involved in the design from the early stages, by way of its vast experience in construction methodologies, sequencing and programming of the project, as well as invaluable detailing for long-term maintenance.
Furthermore, the company provides alternate ideas to enhance the project's feasibility and goes as far as partnering with the developer. To add to this, R+N provides further assistance to the architectural side of the project, so the team can project manage the works on many contracts to ensure a smooth flow of information needed for construction.
With the client as the primary focus, R+N believes that during negotiations, it is paramount that the client is aware of all the potential costs upfront and includes these items in its costings, so there are no hidden surprises during the project. This is further encouraged by the company's experienced knowledge of project viability.
As such, R&N prefers to be involved in the project from beginning to end and assist the professional team through the complex fire integration of a multitude of building life-saving systems and health and safety requirements to receive the official sign off from the municipality and fire chief.
"Our clients vary from many corporate clients, private clients and developers, looking for a reputable contractor to align with their business that has many years in the industry and stands by their work and the products they deliver. We have many repeat business partners as our interaction is professional and personal with our clients," highlights Nicholls.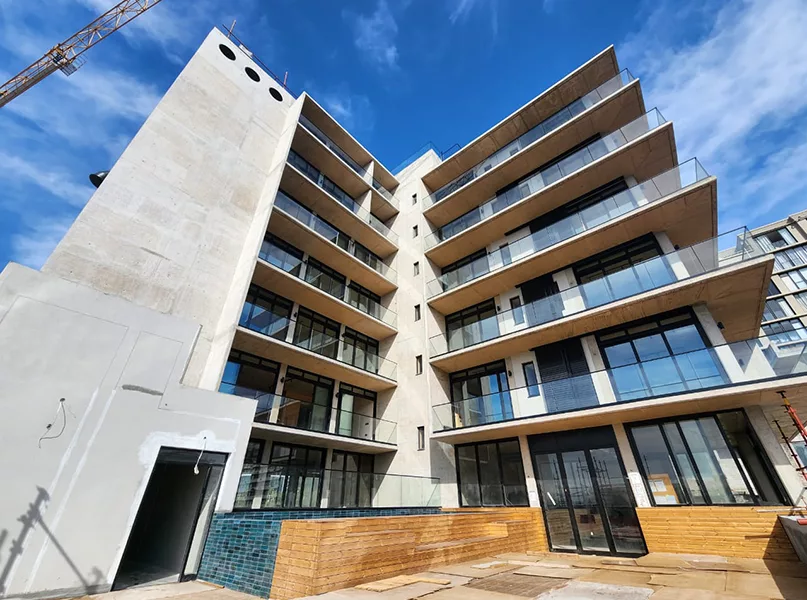 AT THE CLIENT'S SIDE
As a vital counterpart to its client base, R+N's 159 permanent members of staff can be found continuously on site. Each site is supported by a dedicated plant yard, equipped with cranes, trucks, various plant and scaffolding equipment, as well as longstanding sub-contractors who can support R+N's high-quality standards.
R+N is proud of the employee base that it has built since inception, and all four of its main partners hold a substantial tenure at the company. In total, R+N's partners have a combined experience of almost 90 years. Such an extensive length of time has engraved an ethos of success and efficient delivery throughout the business.
The site management staff, several of whom have been with the company for almost 40 years, have subsequently amassed substantial knowledge to aid clients and partners.
"Collectively, this construction experience and loyalty is a testimony to the manner in which we care for our people, and this translates into our high level of workmanship on our projects," Nicholls tells us.
"R+N looks at its role in the project not as a builder, but as a team player collaborating with consultants and the client for a smooth project and to ensure delivery on time without sacrificing quality. The directors and site managers offer their expertise to the consultants to find better and more economical ways to complete the project and to foresee and find solutions to challenges that may arise ahead of time."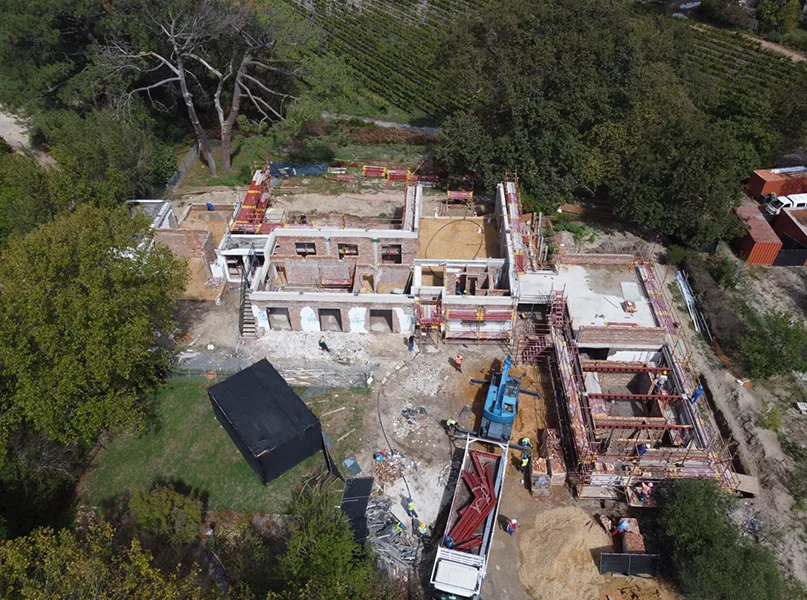 ELEVATING THE CONSTRUCTION SPACE
R+N possesses an impressive multitude of projects that are taking Cape Town's infrastructure and commercial space to a new level.
One of the most exciting projects recently completed is the Station House Project. A marvel at the foot of Sea Point, the 200-unit apartment building was constructed in a mere 12 months and completed at the end of 2022. The world-class building includes many luxuries, such as a boutique hotel, two upmarket restaurants, a communal roof pool, as well as a comprehensive space which houses gyms, physiotherapists, various workspaces, and a yoga studio. The project symbolises the future of living where all you need is around you.
To add to the rich culture of Cape Town, the company is involved in converting a beautiful private wine farm to a high-end public wine entity. This will positively add to the city's tourism appeal, as the public wine farm will include an ultra-modern wellness centre, along with an olive press, new guard houses, and much more as it enters phase two.
In regard to residential operations, R+N's upcoming portfolio has lots to offer. The company is constructing a number of large luxury residential houses for both local and foreign clients. This type of construction is very particular and R+N has specific teams experienced in this sector of the market to ensure the visions of the creators are met.
"One of the houses is being built while it is being designed, since the methods of construction are on the edge of green-building construction technology with most materials from renewable sources. This creates a need for team collaboration – the essence of our ethos and mantra," explains Nicholls.
On the other luxury residential side, R+N is delving into two world-class housing projects. One has a distinct off-shutter concrete shell, with the finishing phase currently in progress and due for completion early 2024, and the other has just started casting foundations. In the City Bowl of Cape Town, the company is completing another house at the foot of Table Mountain for a longstanding client, due for completion in late 2023.
One of the biggest ambitions of R+N is to be a part of the 'greenest building ever'. As such, the company has been heavily involved in Shiro Towers in Harrington Street, Zonnebloem, to make its client's dream a reality, and take green to a new level in a multi-storey building.
"The architect and client are pushing the boundaries of renewable material exploration and are often building on the edge of design, and giving the building a warm environment, both thermally and aesthetically. We are extremely honoured to be part of this as green buildings are the future for us and particularly our children," Nicholls states.
"We hope that other developers follow suit and more of these modern building techniques find themselves onto other projects."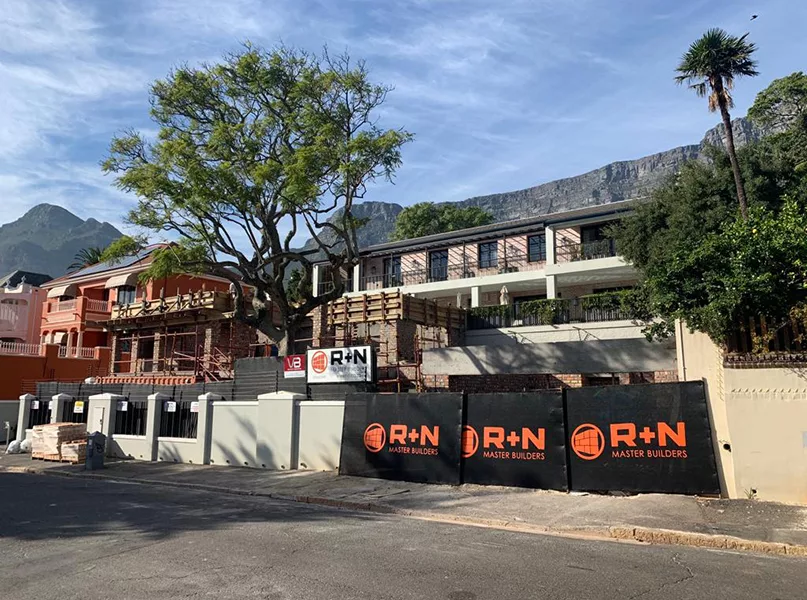 EXPANDING ITS HORIZONS
Looking further ahead, R+N will continue to navigate the construction market in the face of recent fluctuation.
"The market is an interesting one at the moment as the tender results are very inconsistent, which could be due to a few reasons: some contractors are buying work to keep themselves busy which is not a sustainable base for them or the industry, while other contractors are pricing risk and others are not," comments Nicholls.
In response to this, the company aims to build on its existing relationships, whilst continuing to expand its reach to new clients. This will help alleviate the pressures when certain sectors experience a shortage of work. Internally, R+N plans to further the investment in its people and systems, by utilising technology to upskill its staff for the overall benefit of clients and the community.
At the heart of R+N lies 75 years of sustainability and evolution in both commercial and residential homes for its surrounding community in Cape Town, whilst putting its clients' needs first to guarantee that each project is completed efficiently, in a streamlined manner and on time.