Through fuel-efficient cooking appliances, we find out how BURN Manufacturing is impacting lives and saving the environment with CEO, Peter Scott.
INTRODUCTION
Fuel-efficient cookstoves are a critical climate solution in Africa.
A clean alternative to burning wood or charcoal on open fires or inefficient stoves, they can dramatically improve people's lives by reducing carbon emissions and smoke pollution.
After all, the use of open fires and solid fuels for cooking is one of the world's most pressing health and environmental problems, directly impacting close to half of the world's population and causing nearly four million premature deaths each year.
In countries where biomass fuels are the largest source of primary energy, however, the continuous collection of firewood and charcoal can lead to deforestation and devastate biodiversity, as the CEO of BURN Manufacturing (BURN), Peter Scott, found out back in 1990.
"I was travelling through Zaire, now the Democratic Republic of the Congo (DRC), when I witnessed the deforestation caused by charcoal production," he recalls.
"I've always been concerned about the state of the planet, so it wasn't a total curveball, but I've wholeheartedly dedicated my life to saving forests in Africa ever since, and it wasn't until 1997 that I realised I could do that with cookstoves."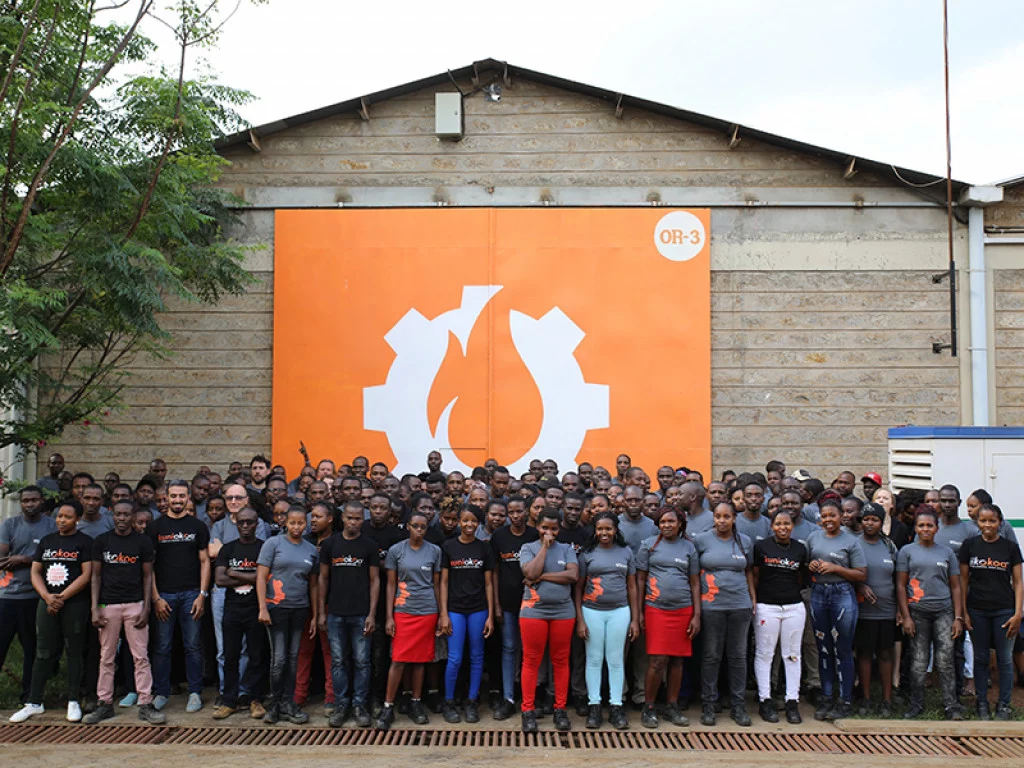 VERTICALLY INTERGRATED MANUFACTURER
After spending 13 years as a cookstove consultant in Central America and sub-Saharan Africa, Scott launched BURN in 2010, assembling a world-class team of designers and engineers who were just as committed as him to creating the world's most fuel-efficient cookstoves.
Within four years, the company launched sub-Saharan Africa's first and only modern cookstove facility in Kenya. Today the solar-powered facility has an impressive production capacity of 150,000 stoves per month (one every 30 seconds), and BURN is now the only vertically integrated modern cookstove manufacturer in the region, providing world-class R&D, manufacturing, and carbon offset projects from its Kenyan headquarters and across 13 countries in Africa.
Whilst most companies have taken to distributing stoves to consumers in developing countries, BURN adopted a different model and invested in local manufacturing in Kenya to reflect the needs of the community rather than focusing on distribution.
"When most people talk about manufacturing in Africa, they're really just talking about assembly as opposed to full manufacturing," says Scott, who today is recognised as a global leader in cookstove commercialisation.
"There's no other cookstove company that makes their own products. They might design their own stoves, but they certainly don't manufacture them – our manufacturing expertise is unmatched.
"Our in-house R&D is all in Kenya, and nobody else does anything like that; they all perform their R&D outside the continent. We also manage our own carbon offset projects, so all of that makes us very vertically integrated, and that's difficult to replicate. We have spent more than 10 years and invested tens of millions of dollars to get to this point," he continues.
More than 500 people are directly employed at the Kenyan manufacturing facility by BURN, whose operations have also created more than 300 additional jobs for sales, marketing, distribution, and monitoring staff.
"We're growing enormously, and what is interesting is that people don't recognise that Africa is a really great place for manufacturing. The grid is very green, it's 75-80 percent renewable, and the workforce is spectacularly hardworking and committed."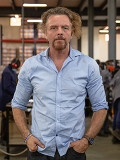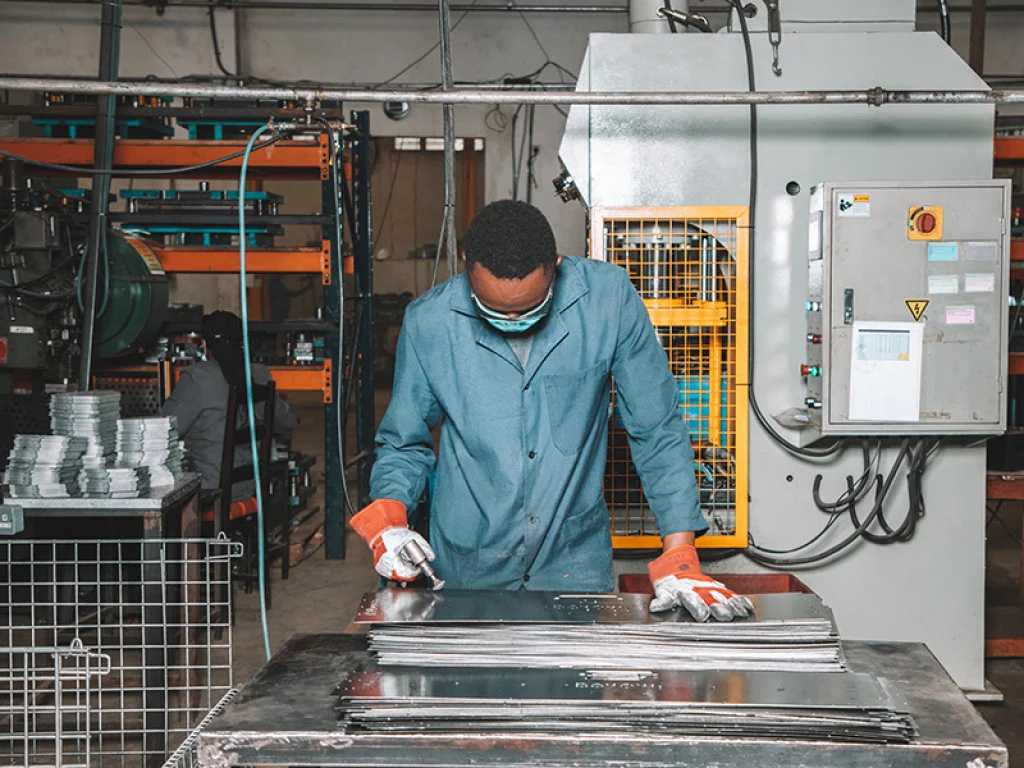 MAKING AN IMPACT
BURN's revolutionary, fuel-efficient cookstoves, designed and manufactured in Kenya and used around the world, are proof that cooking appliances can have a tangible socio-economic and environmental impact.
The company has been widely accoladed for its cutting-edge innovation as a result, from the likes of Bloomberg's New Energy Finance Award, the Global Leap Awards, and Ashden International.
Studies from UC Berkeley, meanwhile, show that a mere $40 household investment in one of BURN's Jikokoa charcoal stoves, a best-seller in East Africa, generates a staggering return of $1,000 for society.
Use of the Jikokoa cookstoves helps families to save significant time and money that can be utilised for other needs, such as education, healthcare, and income-generating activities. In Kenya, the average household of five people spends approximately two dollars a day on fuel, which makes cooking an expensive affair, and whilst traditional stoves are often the cheapest option available to most, many remain unaware of the financial drain and health implications of cooking in this way.
Jikokoa also contributes to the reduction of indoor air pollution (smoke, particulate matter, and carbon monoxide), resulting in a decrease in respiratory diseases, headaches, and itchy eyes, whilst quicker cooking times compared to traditional stoves enable children, particularly girls, to dedicate more time to education and school.
As women are mostly responsible for cooking and procuring fuel, the use of more efficient cookstoves such as the Jikokoa allow them to spend more of their time on more productive tasks, as well as education.
Independent findings elsewhere further validate the benefits of the Jikokoa and Kuniokoa cookstoves, the latter of which is the world's most fuel-efficient household woodstove.
Over 1.4 million cookstoves have been manufactured and nearly eight million lives subsequently transformed by BURN, who believes that it is imperative to provide super fuel-efficient solutions to households that only have access to biomass fuels.
In sub-Saharan Africa, biomass currently provides around 85 percent of all household cooking energy, equating to 950 million people in the region who rely on wood and charcoal for cooking. By 2050, this will grow to 1.67 billion people, with an additional 75,000 people on the continent relying on biomass each day due to population growth alone.
Nevertheless, BURN is now poised to also bring its revolutionary range of electric, hybrid, and liquid fuel stoves to sub-Saharan Africa and beyond.
"We're rolling out a whole liquefied petroleum gas (LPG) line that is really Africa's first locally designed and manufactured two burner LPG stove," Scott reveals.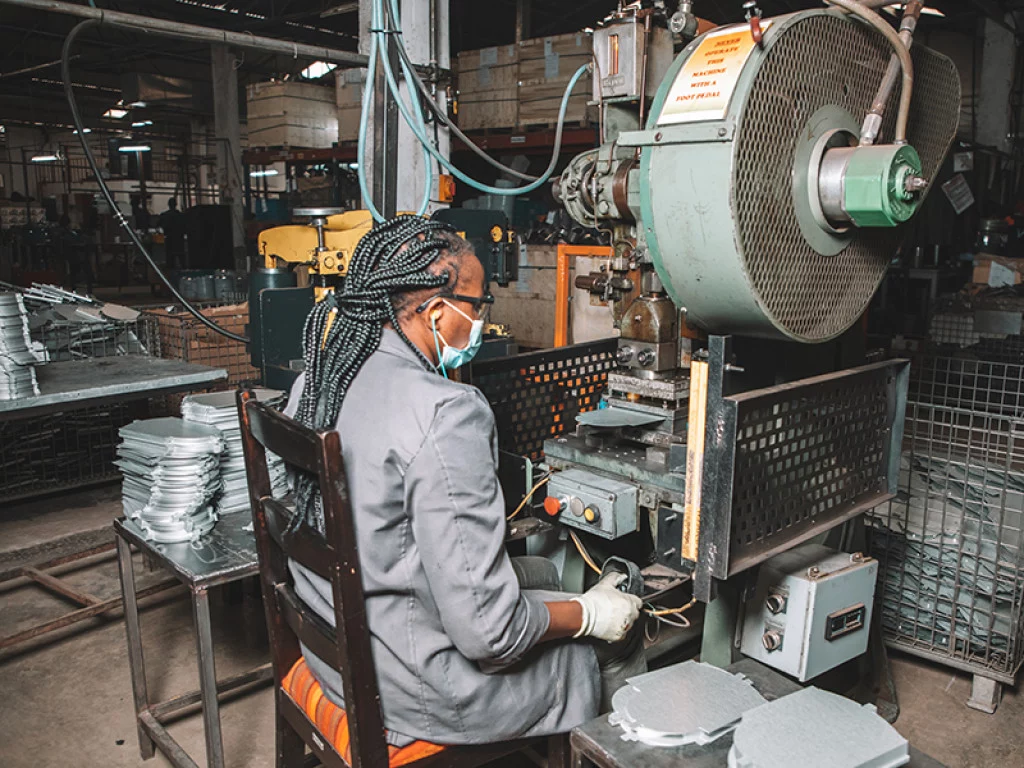 DIVERSE SOCIAL ENTERPRISE
BURN is committed to creating a world where all families have clean, safe, and affordable cooking solutions. Indeed, the company's appliances have helped millions alleviate their fuel expenditures, whilst also reducing deforestation and greenhouse gas emissions.
As a social enterprise, BURN reinvests all of its profits to achieve sustainability, grow its reach, and ensure the fulfilment of its mission.
"The goal of the company is to save lives and forests on the continent by revolutionising the global cookstove sector. There's a whole range of things that complement our clean cookstoves, from green economic development to female empowerment and poverty reduction, because people spend so much money on fuel," notes Scott.
BURN has achieved a unique and impressive 50-50 gender balance amongst its talented workforce, who in 2019 achieved 99.95 percent "right first time" production.
An equal opportunities employer, BURN is committed to creating the best possible workplace for its employees, fostering positive, measurable change for people, forests, and the climate.
"We have lots of capacity training programmes that we provide to our employees, and most of our staff on the manufacturing side have been with us for many years. BURN is therefore an employer that people like to stay with for a long time."
In the coming years, BURN aims to expand distribution across the continent, including into the likes of Tanzania, Uganda, DRC, Nigeria and Ghana, while over trebling its production capacity across Africa to 500,000 units per month amongst East, West, and Central African facilities. As such, BURN's stoves are set to impact the lives of 25 million people by 2023.
"We're in this rapid expansion phase across multiple markets and now opening assembly facilities throughout the continent, all of which will have the complete BURN portfolio of biomass, electric, hybrid, and LPG stoves.
"All of our new facilities will be up and running by the end of the year," Scott informs us.
Now the largest cookstove company in the world, BURN will have manufactured over six million units across the continent by 2023, as it continues to revolutionise cookstoves and save the planet.