Bullish about prospects for one of South Africa's most important industries, Kobie Pruis, CEO of Zizwe Opencast Mining, discusses mining services amid the surge for commodities.
INTRODUCTION
Mining remains an integral economic pillar in South Africa.
In 2021, the sector contributed R480.9 billion to South African GDP, R78.1 billion in taxes, and employed close to half a million people, as the continent's second-largest economy slowly recovers from its biggest contraction in a century.
Prospects for the mining industry had been blighted by decades of diminishing output and the reluctance of investors to build new mines. However, record mining company profits and bolstered government revenue has been generated by a surge in the demand and price of commodities.
"The South African mining industry is healthy, with promising commodity prices," opens Kobie Pruis, CEO of Zizwe Opencast Mining (Zizwe).
"Demand for coal, for example, has increased as a result of the war in Ukraine, and coal prices are soaring which is resulting in big opportunities in South Africa. In general, commodities are doing well, which makes mining very attractive in the country."
Mining will play a significant role in accelerating South Africa's recovery from the COVID-19 pandemic and its subsequent slump. Indeed, when the economic fortunes of South Africa dip, the mining industry typically takes centre stage. It is often the difficult times that truly shape us, and as those in the mining industry know, heat and pressure reveal something of true value.
Prices for most of South Africa's exported metals, such as gold, platinum and iron ore, are now as great as they were at the height of the last commodity boom in 2011; with peak global metals prices comes job creation and economic growth, and these prices have helped to sustain the South African economy amid the decline of hospitality and tourism as a result of the pandemic.
South Africa's trade balance surplus has been increasing year on year, driven primarily by exporting minerals and precious metals, as well as the likes of transport equipment, chemical and agricultural products. High commodity prices, coupled with global demand, are good for the country's economy, and the mining sector in particular.
Once the upward cycle in commodity prices comes to an end, however, South Africa needs to take advantage of new mining opportunities and support overall growth. Mining plays a dual socio-economic role in South Africa, and grasping these opportunities can help pave the way to a more inclusive and equitable economy.
"Once government expedites mining licenses and funding for new projects, huge growth potential can be unlocked. I would like to see the barrier to entry of the mining industry lowered in South Africa, and consequently make the market more accessible to its various role players," affirms Pruis.
"It would be quite the intervention if government would expedite this movement in order to grow our economy. South Africa consists of various attractive investment opportunities, and we need to do our bit to capitalise on the traction that we are experiencing worldwide."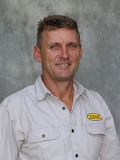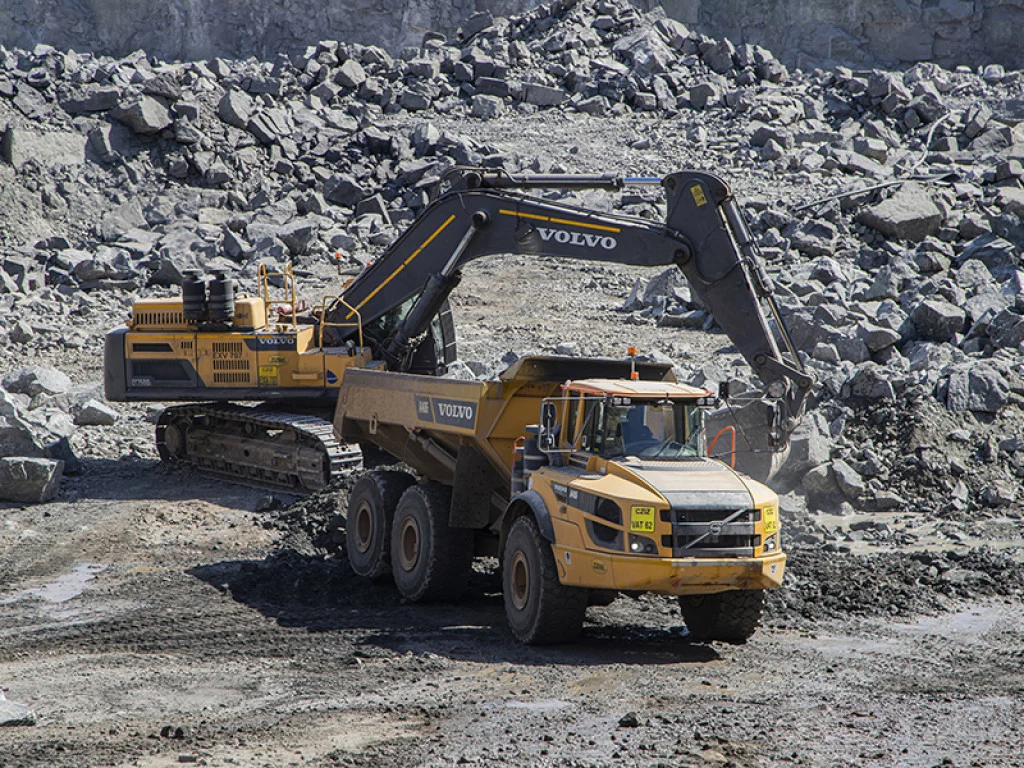 INCREASED FOOTPRINT
Established in 2003, Zizwe, a South African mining services company, initially entered into a partnership with Fraser Alexander to offer bulk earthworks, bulk materials handling, and opencast mining services.
It was at Fraser Alexander where Pruis was first introduced to the mining sphere, having qualified as a civil engineer and worked for 14 years at Grinaker, a multi-disciplinary engineering and construction firm.
Pruis soon realised the value that the mining industry presented, and pursued the opportunity to join Zizwe as part of a management team that currently prides itself on more than 150 years of combined experience in mining services.
"The founder, Howard Maimela, offered me shares in the company, and my job was to ensure an upward growth trend for the company; the rest is history," he recalls.
In 2006, a strategic decision was taken to develop Zizwe into a major individual player as a mining services company. The business soon expanded beyond Steelpoort Valley in the province of Mpumalanga, and acquired Fraser Alexander Bulk Mech in 2017 to increase its footprint in the coal market.
"Our service offering in chrome (60 percent), platinum (14 percent) and coal (26 percent) resources is executed in Limpopo, Mpumalanga, and the North-West provinces of South Africa, for major role players in the mining industry," outlines Pruis, who cites large clients such as Anglo American, Glencore, Thungela Resources, Samancor, Seriti, Clover Alloys, Ntshovelo Mining Resources, and Wescoal.
On an operational level, Zizwe needs to stay up to date with new developments in the field. Today, the company provides turnkey mining services across four divisions, namely opencast mining, bulk materials handling, crushing and screening, as well as drilling and blasting.
Zizwe's turnkey opencast mining services and fit-for-purpose solutions comprise open pit mine design, planning, drilling and blasting, contract mining, mine closure, and the operational management of mining activities.
On most of its mining operations, Zizwe also carries out concurrent rehabilitation, with services including topsoil stripping and stockpiling, soil replacement, re-vegetation, land preparation and recreation, and more.
Bulk materials handling services offered by Zizwe, meanwhile, cover mining applications with materials handling and movement on current mining contracts, as well as cold applications such as the construction and maintenance of discard dumps/ash storage facilities, and discard movement/handling.
Mobile, modular and static crushing and screening plants are also supplied, operated and maintained by Zizwe, whilst an extensive fleet of down-the-hole (DTH) and top hammer drill rigs provide a total DTH service solution.
Zizwe's annual fleet replacement programme is based on the expected life of these machines, calculated on the application in which the machine is working.
"For example, in a hard rock application, the machine will easily work for up to 15,000 hours with a residual of 20 percent, and in a softer application, it will work for up to 20,000 hours with the same residual and the same amount of money spent on repairs."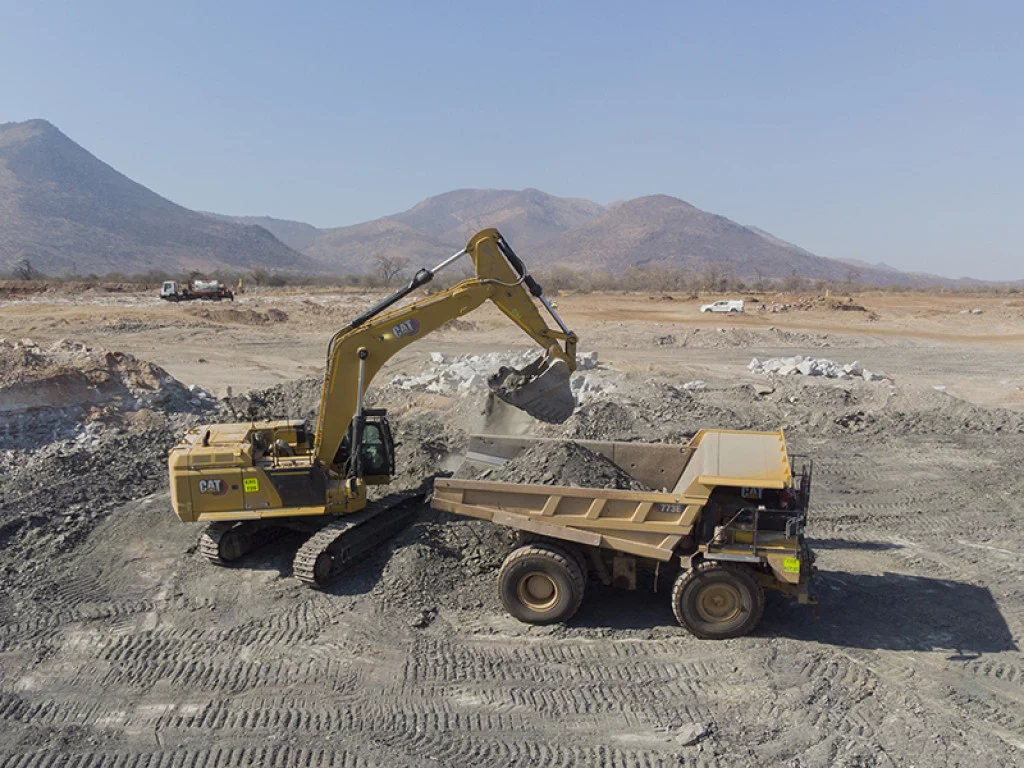 GIVING BACK TO COMMUNITIES
Zizwe has established ways to incorporate corporate social responsibility (CSR) as an integrated initiative into both its existing and pre-planned mining projects, with all the company's various clients.
"As a core contractor, our responsibilities will never be of the same magnitude when compared to the typical mining houses, however our participation is visible and as a proudly Level 2 Broad-based Black Economic Empowerment (BBBEE) contributor, it can be measured and is accounted for," Pruis adds.
A 51 percent black-owned company that has more than 1,700 full-time employees, Zizwe is constantly looking for ways to give back to communities.
Zizwe values the communities in which it works by creating economic growth through joint ventures, procurement, employment, and small, medium and micro enterprise (SMME) development.
To promote the development of SMMEs, as well as broader job creation and growth in dynamic new industries, now is the time to facilitate investment along the mining value chain, according to Cyril Ramaphosa, the President of South Africa.
Through partnerships with relevant "local/doorstep" stakeholders, Zizwe is able to develop SMMEs and communities in a number of aspects.
There is socio-economic development, which includes education, health, basic needs, and community projects. Supplier development, meanwhile, involves identifying suitable local suppliers and SMMEs, and providing them with mentorship and operational assistance for them to provide quality work on a sustainable basis.
"This takes cognisance of Zizwe's various fit-for-purpose SMME development models, i.e., "carve out" and set-aside projects, subcontracting, equipment transfer projects, and joint ventures, of which we have several to promote development in local communities," Pruis says.
"Our enterprise development strategy aims to establish transferrable skills and sustainable enterprises to support the local economy, even beyond the life of mines with the relevant local communities."
Collaboration and mutual empowerment will always be part of the strategy at Zizwe, with the company now in the process of negotiating partnerships and acquisitions in Namibia, Zambia, Botswana and Mozambique to establish its international footprint and exploit commodities such as uranium, copper, and gold.
"Our three-year plan includes achieving a turnover of R500 million per annum, driven by these new endeavours. These countries pose a very attractive operational climate with decreased political risks," shares Pruis.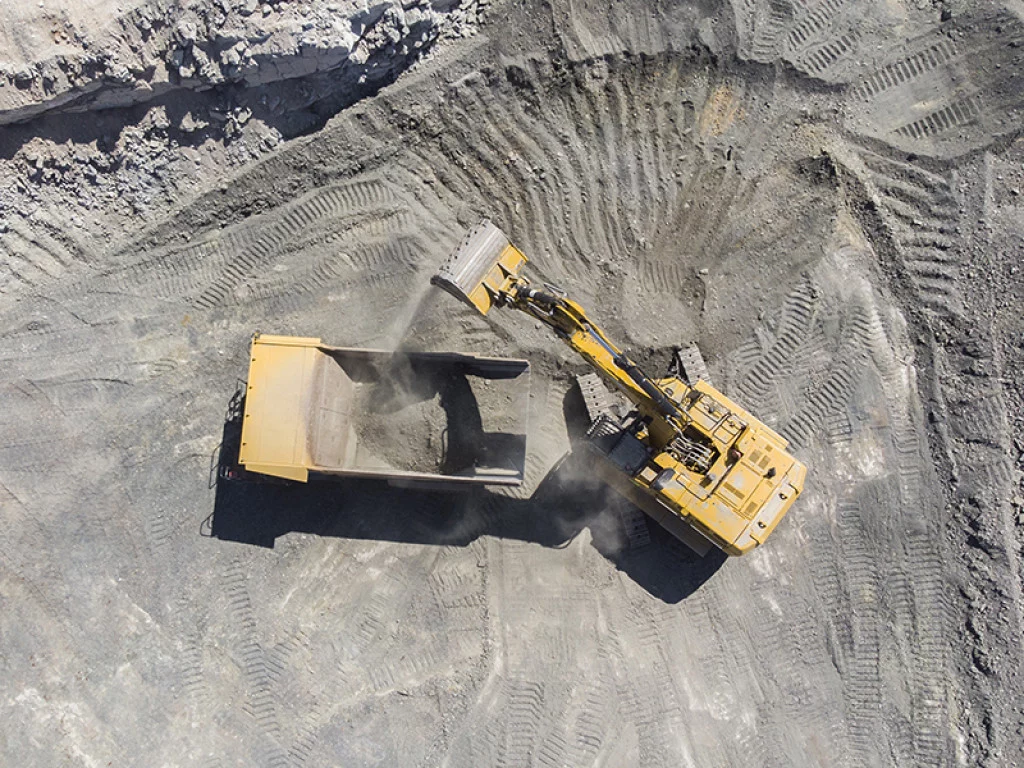 GREEN FUTURE
Benefitting from the mining boom, whilst enabling more diversified, inclusive and environmentally sustainable growth, is a challenge for the likes of Zizwe.
Although the world is taking a turn towards clean energy, there is still a big demand for coal in South Africa. In pursuit of a green future, however, the company has nevertheless begun exploring how to convert to renewable energy and reposition itself to provide a sustainable future.
This will include the response to the Fourth Industrial Revolution (4IR), to reduce Zizwe's carbon footprint and most important of all, to keep people at the very top of its list of priorities. 4IR is stepping into the light as the next phase of the digital revolution, accelerated by the COVID-19 pandemic.
"We are focused on lowering our carbon footprint throughout the whole value chain. It is our belief that doing so will also result in the reduction of our clients' carbon footprint.
"Zizwe is driven to promote cleaner energy in mining, with minimal environmental impact.
Our OEM partners are running numerous renewable projects, and we are working closely with them to find a sustainable solution to this problem," reveals Pruis, who concludes by emphasising the support of these OEMs to the company.
"Our selection of equipment is based on durability, part availability, and used or second-hand value; we therefore see OEMs as partners in the business."