We take a look at WBHO Building Africa, and the company's key projects and values within the continental construction space.
INTRODUCTION
Africa is rich with possibilities.
From a vast agriculture industry with yet untapped potential, to a growth in technological implementation and advancing infrastructure, the continent is increasingly becoming a centre of development.
Africa's rapidly growing population is giving rise to an explosion in continental construction as the key sector driving the development of urban areas across multiple countries. With this increase in population comes larger and more complex construction projects and better-quality facilities, each led by key industry players.
One such operator in the industry is WBHO Building Africa, a division that falls under the banner of the global Wilson Bayly Holmes-Ovcon (WBHO) Limited group. With its headquarters based in Sandton, South Africa, WBHO Africa is a multidisciplinary, international award-winning construction company. The company's motto, "Rely On Our Ability" demonstrates the commitment WBHO Building Africa holds in providing its clients, either large or small, with consistent quality and safety-first operations.
"We stand firmly behind our motto because our commitment to delivering a high standard of construction practices is at the very heart of our business," begins Deon Robinson, Managing Director of the division. "At WBHO Building Africa, we provide a hands-on approach to all construction projects, and our building divisions are recognised as market-leaders in their respective geographies.
"We have a long-established reputation for reliability and safety that can be found in all of our public and private projects across numerous sectors in Africa, Australia and the UK."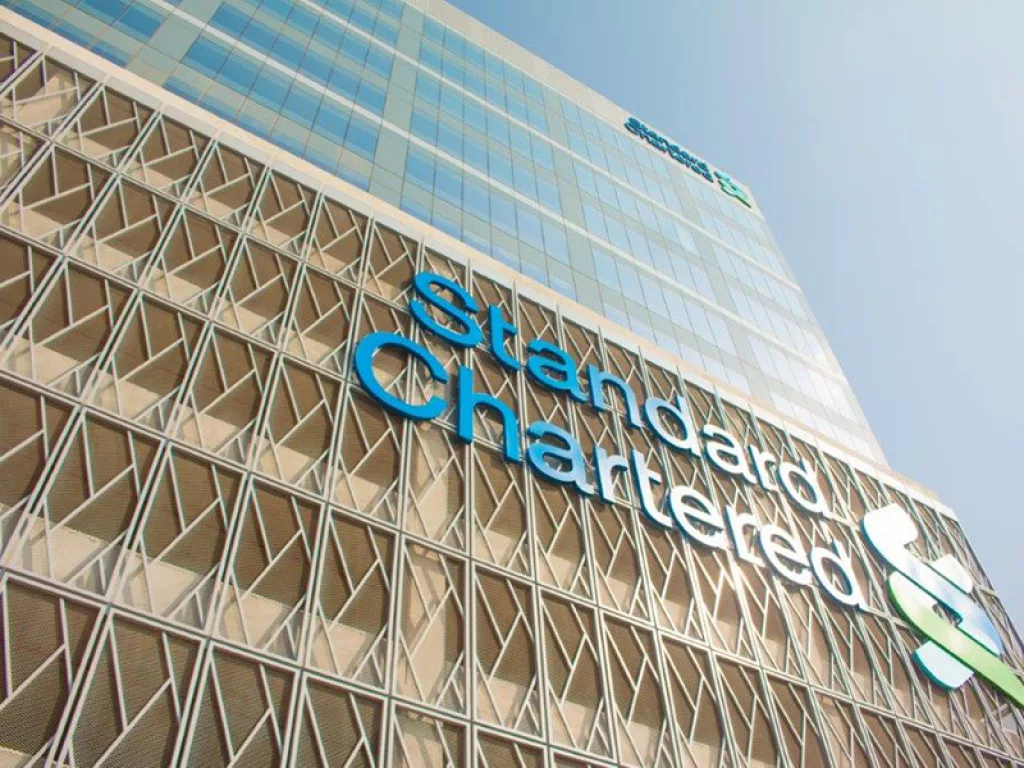 THE ADVANTAGE OF WBHO BUILDING AFRICA
This quality and safety combination is part of what defines WBHO Building Africa stand out in the industry. On top of this, the company has a goal-driven and determined team that proactively undertakes projects for the company's range of clientele, working alongside them in a collaborative and professional manner.
"It's not just about being client orientated, purpose driven and focused on delivery, you have to negotiate the market, and to do this you need motivated staff who are happy to work," Robinson elaborates. "We tend to interact with our staff on a personal and professional basis, and in that way, we are separate from a classic corporate environment.
"What really helps us move these projects forward is our company's horizontal organisational structure, that streamlines the management of on-site managers and employees when it comes to efficient decision making. WBHO Building Africa is dedicated to finishing projects on time, and we make sure that there is a harmonious work environment that allows maximum communications and collaboration between our partners, team and those of our clients. We have local subcontractors that we support, and critically we understand that they are just as much a factor towards our success as any other. This kind of mindset helps us forge long lasting relationships as we move forward."
For WBHO Building Africa, these reasons are central to the question of the company's individuality in the industry, and this committed, and human-centred nature has helped the business expand in recent years.
This company's culture is an important and overarching aspect of the business that echoes in the many plans and projects it carries out across multiple African countries, including South Africa, and in which logistics management is a top priority.
PROJECT BOTSWANA
In South Africa, WBHO Building Africa successfully imports hundreds of containers of materials from all over the globe for uses in the construction industry, and it is thanks to the company's site managers, engineers, and logistics and procurement team that these materials are delivered on site across Africa on time and within budget. These materials are destined for countries such as Botswana, where WBHO is carrying out projects led by committed employees and the core values of the company.
"We have numerous projects being carried out at the moment, in Botswana and beyond," Robinson says. "WBHO Building Africa's Botswana-based projects include the Botswana Accountancy College and a refurbishment of the Diamond Trading Centre (DTC), both of which are located in the capital city of Gaborone.
"The first is a dual structure build and development project with the site totalling 7,995 metre-squared, based in the city's Fairgrounds area. The construction of the two buildings, Block A (two storey) and Block B (five storey), includes all MEP&F services, finishes and a full tenant office space installation."
"The DTC refurbishment on the other hand, consists of four internal areas: installing metal lockers, opening up a computer room, the creation of an in-house working space, and the construction of changing rooms, that will help improve the overall employee experience within the building.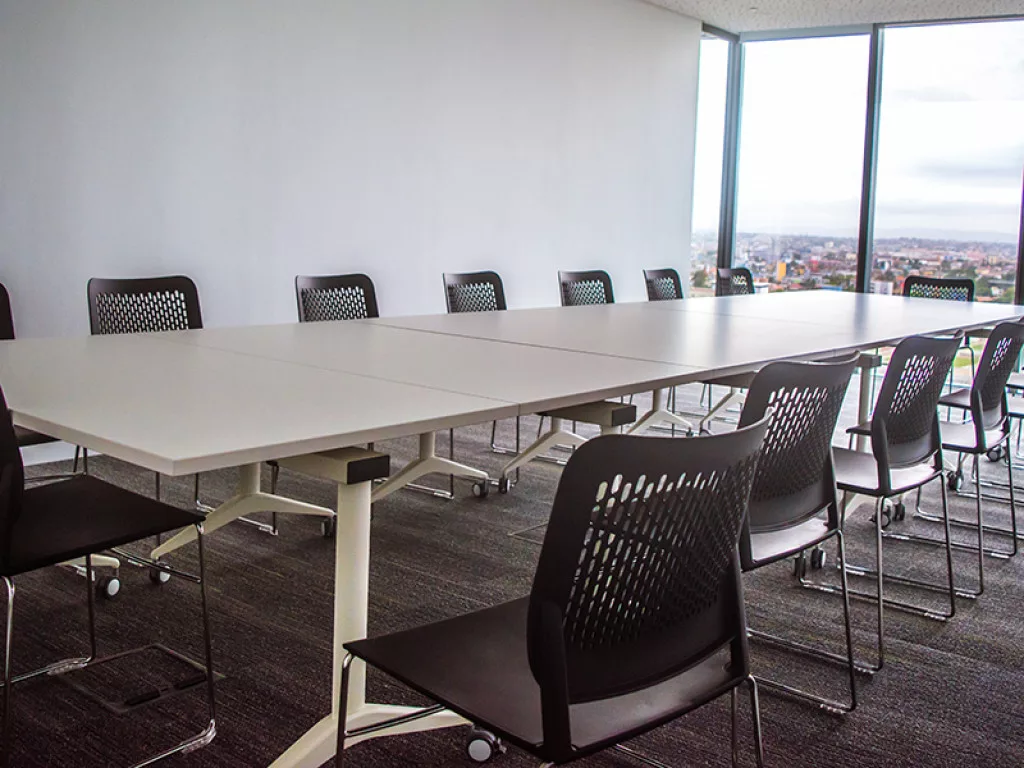 PROJECT GHANA
The WBHO Ghana team consists of head office staff including HR, accountants and logistics managers as well as the site operational workforce staff including engineers, foremen and site managers who carry out 'boots on the ground' activities.
"We realised that the market and economy in Ghana is picking up and we need to prepare ourselves for the post-COVID market in 2022 and 2023," Robinson continues. "Our building division has been operating in the country for about 11 years, and there are currently two building projects that are underway. The first being a warehouse and civil works extension for AB InBev, the multinational drink and brewing company. This project is situated in Accra, with a total of 52 employees on site.
"The second project is a three-storey office development for Gateway Real Estate Africa (GREA), in Appolonia, close to Oyibi in Accra. The GREA project is one of the first office blocks in this area, with a total of 135 employees on site."
Each of WBHO Building Africa's projects are led by experienced staff with key values that forms the core of the business. The company's operational site staff are motivated and have the ability to swiftly adapt to change, either at a project or management level.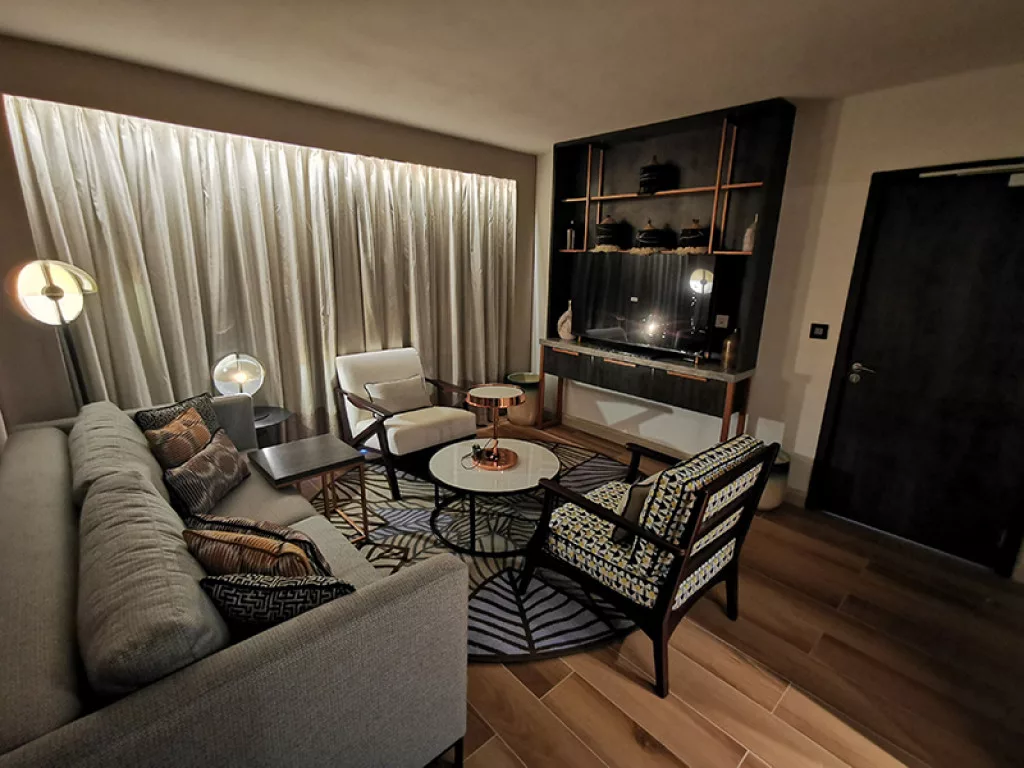 PROJECT ZAMBIA
This project saw the refurbishment of the ionic InterContinental Lusaka Hotel (previously the Grand Old Lady). The project consisted of stripping out and demolishing the existing structure, and the reconstruction was made up of converting the existing eastern wing in to a modern vibrant 162-key Holiday Inn three-star hotel, while also turning the western wing into a 106-key five-star hotel with the emphasis on space and up-market executive and presidential suites.
"The refurbishment is designed to create a social attraction in Lusaka," Robinson continues. "The conference facilities are being upgraded to introduce new technological advancements, and external works to the pool area are included in the upgrade."
Through WBHO Building Africa's longstanding history and presence in Zambia the company has built up an extensive and reputable management team consisting of site agents, quantity surveyors, engineers and foremen.
"We have built relationships with our sub-contractors who have bought into our culture and values. With this relationship we have two weekly collaborative meetings where the procurement of the material for the works is prioritised and tracked by a long lead schedule," Robinson explains.
"We listen to our sub-contractors and know that without them and our collaborative teams, the projects could not reach the high level of completion and client satisfaction.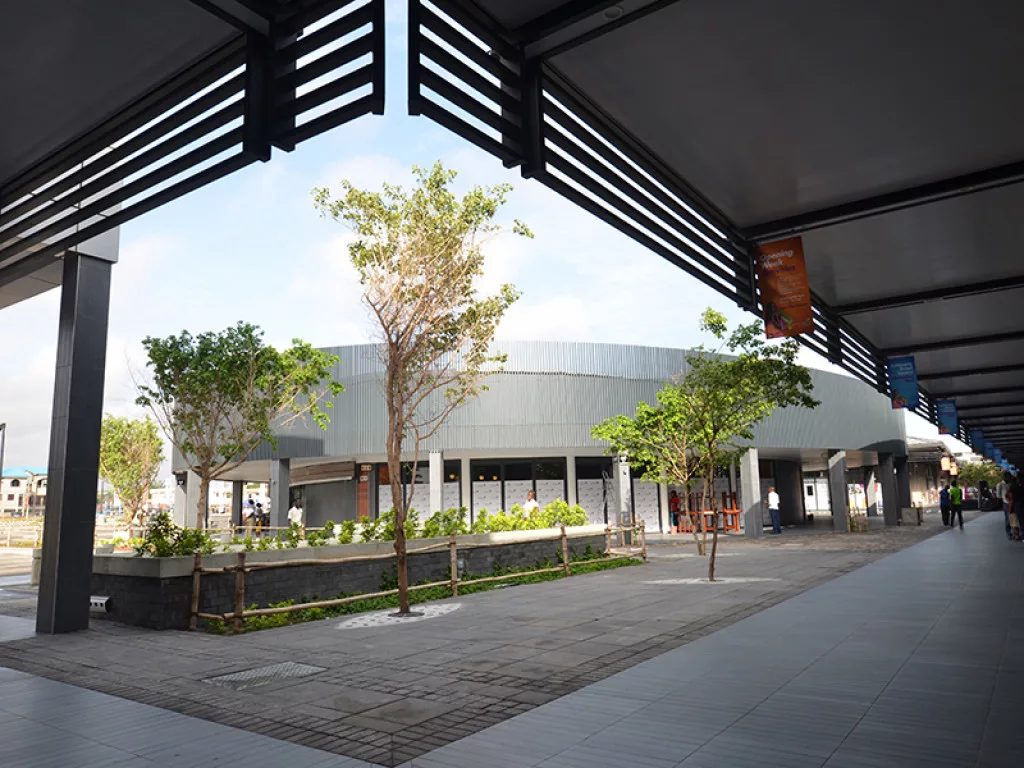 PROJECT LESOTHO
Only recently awarded, Polihali Village is another of WBHO Building Africa's projects and will be based in Mokhotlong District (Lesotho). This project will entail the construction of permanent housing, a visitor's lodge, a school, a recreational centre and sports facilities at Polihali Village with a gross site area of 14,500 metres squared.
The planned construction of 93 houses, 9,000 metres squared in total, with comprise of four prototypes. The village will be built in two phases: the school, recreational centre and 60 percent of the houses being a phase two deliverable. The lodge is a multistorey recreational concrete structure (5,000 metres squared) which is made up of the main lodge building, chalets, a gym, enclosed links and landscaping. The building is located on top of the mountain which overlooks the future dam wall and reservoir.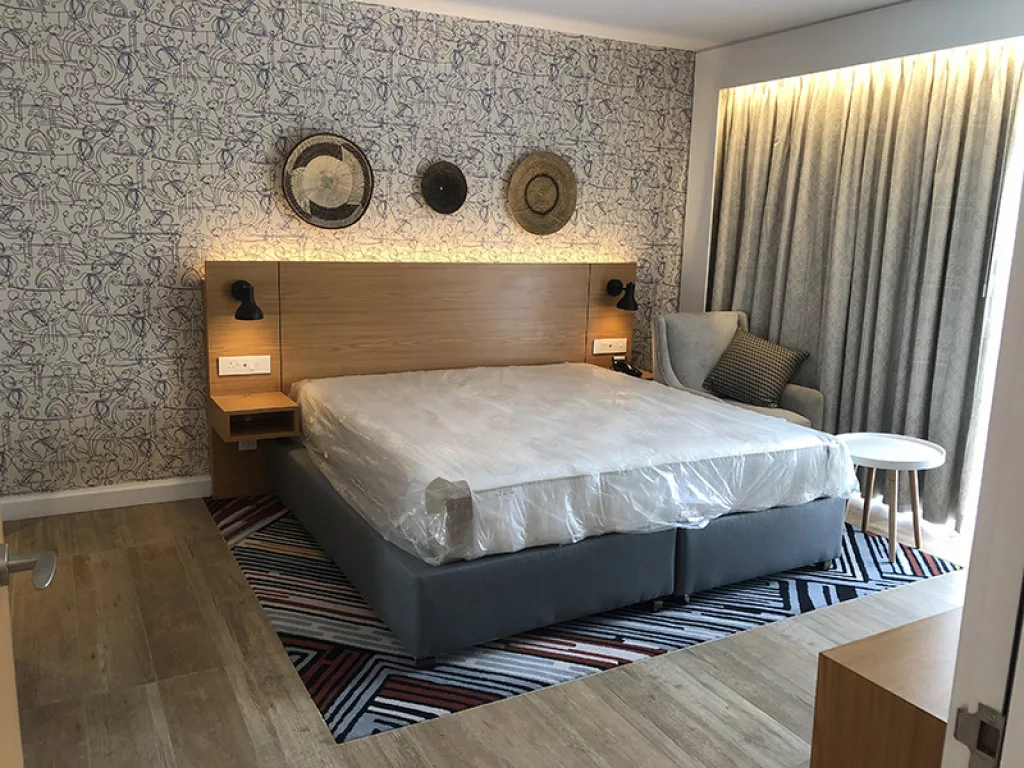 LOOKING AHEAD FOR WBHO
For WBHO Building Africa, pan-African consolidation is very much a focal point of future endeavours, with the company aiming to increase and support its activities in those areas in which it is currently operating, especially in the face of the lingering uncertainty caused by the COVID-19 pandemic.
By placing its focus on its existing regions, of South Africa, Botswana, Zambia, Mozambique, Lesotho and Ghana, WBHO Building Africa is strengthening a position from which it aims to meet the expected rise in demand entering 2022 and 2023.
Building on its reputation in the African construction sphere, the future remains full of exciting potential for the company, its contractors and all those who work to make WBHO Building Africa what it is.