An overview of BITC, Botswana's industries and the state of the financial sector as it pursues continued economic growth.
INTRODUCTION
Botswana as a nation remains one of the most sparsely populated countries in the world, with around 12 percent of its people living in the capital and largest city, Gaborone.
Formerly one of the world's poorest countries, Botswana has been busy transforming itself into an upper-middle-income nation, with one of the world's fastest-growing economies.
With an ambitious government mandate encompassing everything from investment promotion and attraction, export promotion and development, and management of the national brand, Botswana is making commendable progress towards achievement of these aspirations.
Botswana has sustained one of the world's longest economic booms, with the nation's economic growth since the late 1960s staying on par with some of Asia's largest economies. The government has consistently maintained budget surpluses and has accrued extensive foreign-exchange reserves. This impressive economic record in comparison to some of its neighbours, has been steadily built on a foundation of diamond mining, prudent fiscal policies, and a cautious foreign policy. Botswana's economy is heavily dependent on diamond mining, which contributes to around 50 percent of the government's revenue. It is also rated as the least corrupt country in Africa according to the Corruption Perceptions Index by international corruption watchdog, Transparency International.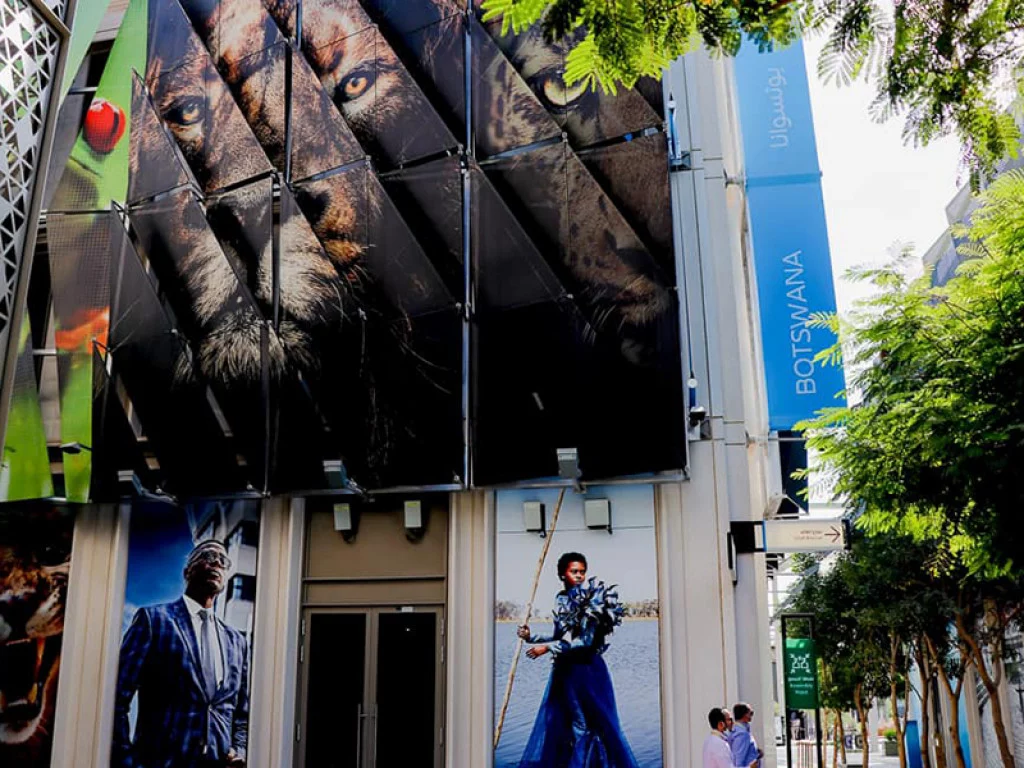 INTERVIEW: BOTSWANA INVESTMENT AND TRADE CENTRE (BITC)
Keletsositse Olebile, CEO of BITC talks us through ongoing challenges brought by the COVID-19 pandemic, climate change and the difficulty of global recession.
Botswana Investment and Trade Centre (BITC) is at the forefront of driving the transformation of Botswana into a globally recognised trade and investment destination.
Through its critical role within Botswana's economy, BITC encourages domestic investment and expansion, promotes locally manufactured goods to regional and international markets, contributes towards improvement of the investment climate through policy advocacy, increases citizen participation in the economy and creates sustainable job opportunities.
Dedication to proactive and continuous collaboration with key stakeholders is at the forefront of BITC's strategy. This includes partnership with Botswana Foreign Missions abroad, which has greatly expanded Botswana's footprint in international markets and provides a platform through which businesses, beneficial partnerships and industry associations can be identified by providing a point of information exchange for both international and domestic investors.
We discuss the origins of the company since its creation in 2011, and how it has developed and progressed. Keletsositse Olebile, CEO of BITC talks us through ongoing challenges brought by the COVID-19 pandemic, climate change and the impact of global recession on the organisation's mandate He also details the company's plans for development in the next five years. Olebile strongly believes Botswana has got great potential for establishing itself as the economic hub of Africa, which requires the nation to be innovative, agile and visionary.
Can you talk us through the origins of the BITC, how it came about, and its initial vision?
Keletsositse Olebile, CEO (KO): BITC was established by an act of parliament in 2011/12 from a merger of two entities: Botswana Export Development and Investment Authority (BEDIA), and International Financial Services Centre (IFSC). This organisation was created with the mandate to promote local and foreign investment, encouraging and facilitating export development and promoting the national brand.
Since inception, how has BITC developed and progressed in terms of its key objectives and the messages it tries to get across?
KO: BITC commenced operations in April 2012 and over the years, BITC has focused on growing both domestic and foreign direct investment through a targeted approach, by developing sector value propositions to sell investment opportunities within Botswana's prioritised sectors. BITC has also developed a market strategy which informs our approach to investment promotion missions, for example choosing which markets, sectors and companies to target. BITC has also established presence in some of the world's key markets; with offices in South Africa targeting the broader African region, India targeting Asia-Pacific region and UK targeting Europe. This is aimed at increasing our global footprint for creating awareness about Botswana, opportunities, and offerings.
Due to the advent of COVID-19, BITC prioritised domestic investment by developing a strategy to stimulate economic activity of local investors (start-ups and expansions). The key focus for the organisation entailed provision of market intelligence insights to empower Batswana and domestic investors with facts to make investment decisions. Partnerships with local authorities were established and enhanced to improve expansions of local companies through investment facilitation services. BITC has managed to leverage the opportunity presented by the ongoing Dubai Expo 2020, to take the lead in ensuring positioning of the country on a global scale and promoting Botswana's compelling value proposition.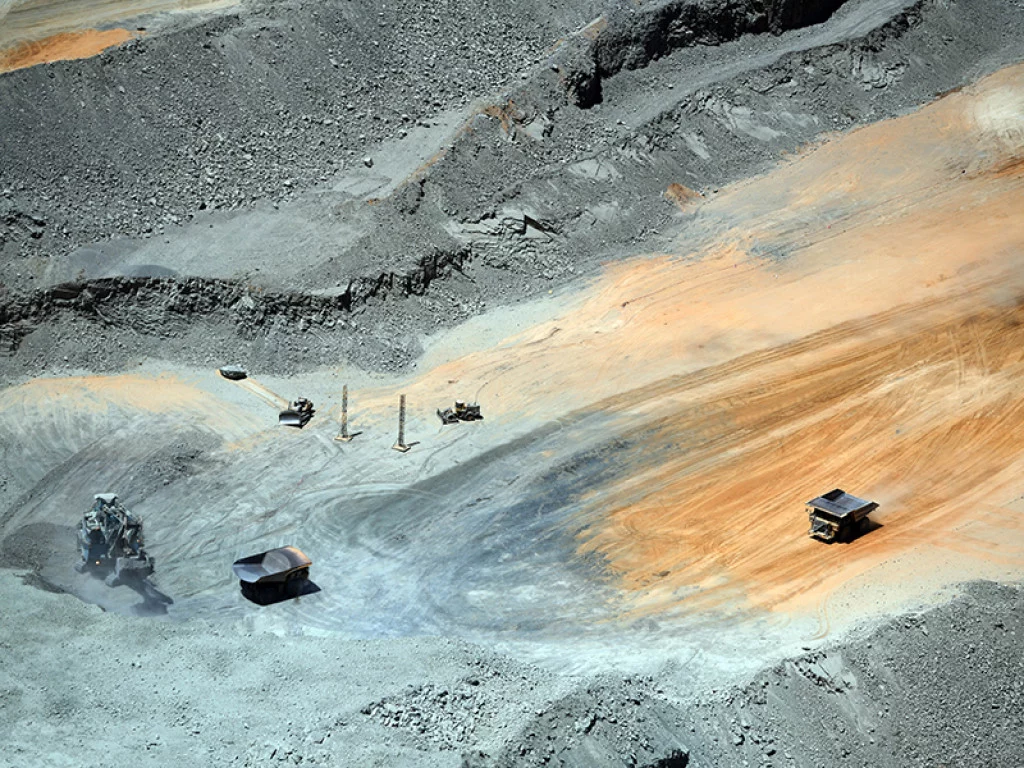 TRADE PROMOTION AND DEVELOPMENT
We aim to align with the government's objective of transforming Botswana into an export led economy. BITC's key initiatives entail development of an exporter's development programme targeted at capacity building of local companies for export readiness. BITC also facilitates export market access through targeted export promotion missions and the management of the Botswana Trade Portal. BITC invests in global research and market intelligence to inform government priorities and guide our strategy direction and identification of investment and export opportunities.
NATION BRANDING AWAREMESS AND MANAGEMENT
To build a strong nation brand, BITC has intensified its efforts towards global awareness by adopting a wholistic view of Botswana through a three-part focus; live, work and invest in Botswana. Key initiatives include active global citizen participation where Batswana in the diaspora is engaged to promote awareness about Botswana from wherever they are. Nation Branding is also central to all investment promotion missions. The ongoing PUSHA BW campaign is another effort geared towards building a strong national image and promoting awareness and confidence in local products and services.
BUSINESS FACILITATION
In order to build a conducive investment environment, BITC has established the Botswana One Stop Services Centre to facilitate both new and existing investors to enable them to secure different government clearances and approvals with ease. The BITC Aftercare and Advocacy programme is aimed at increasing private sector input into government decision making on doing business in Botswana.
BITC's key message is to establish Botswana as the most attractive destination for foreign direct investment, trade and tourism. Further, to elevate Botswana from a middle income to an upper middle-income country by the year 2036 in line with the National Vision 2036.
What do you find most exciting about working in Botswana's industrial sector?
KO: Firstly, BITC is key to driving Botswana's economic development agenda, and an even more exciting prospect is BITC's tripartite mandate of investment promotion, trade development, promotion and nation branding. Botswana has got great potential in establishing itself as the economic hub of Africa.
On the flip side, what are its biggest challenges?
KO: In terms of challenges, BITC depends wholly on government subvention for implementation of its strategy, which continues to be reduced against increasing stakeholder expectations on the organisation to deliver on its mandate. The other challenges involve the ever- increasing investor needs, as well as global competition for FDI and export markets.
Additionally, we are challenged by an uncertain operating environment (pandemic outbreaks, global economic recessions, climate change, etc).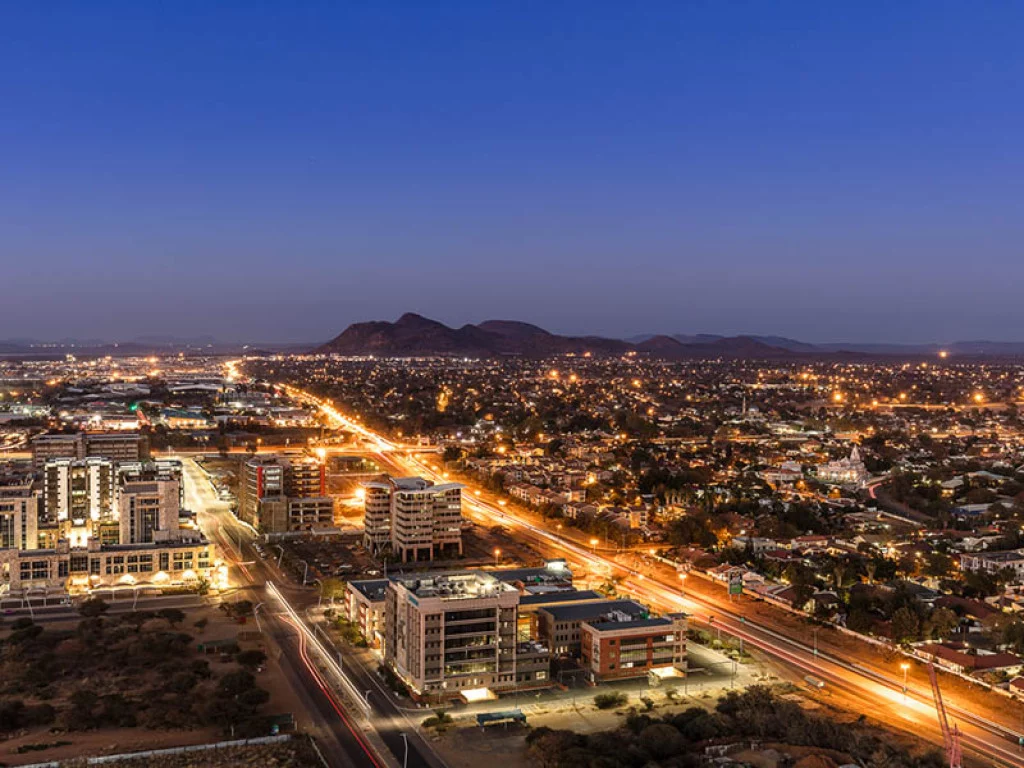 How have the local industries navigated the COVID-19 pandemic?
KO: Government COVID-19 relief measures have included embracing e-commerce for selling and marketing their products and services. Implementation of the economic transformation and recovery plan are under way, and the private sector has also shifted their range of products in response to the pandemic.
How do you see BITC developing over the next five years?
KO: Firstly, by becoming the APEX investment and trade promotion agency in Africa. Also:
– Leading Botswana's transformational journey into an export-led and knowledge-based economy.
– Forming collaborations and partnerships with strategic partners from the ongoing Dubai Expo 2020.
– Decreasing reliance on government subversion.
– Innovating in attracting investment and facilitating exports.
– Maintaining our status as a high-performance institution.
What trends are currently transforming the sector? How are you responding to them?
KO: Some recent trends that continue to transform the sector include the introduction of the Africa Continental Free Trade Area, as well as general global economic recovery.
Another influence on this transformation is the Government's Reset Agenda.
Our response includes development of a strategy to leverage on the ongoing Expo Dubai 2020 (ROI will be tracked over a five-year period). We also plan to implement a midterm review of our strategy, in order to inform our strategic thrust, continued implementation of the Domestic Investment strategy and we are also currently developing the Botswana Nation Brand Strategy. This is along with continuous alignment with national priorities such as: ERTP, National Transformation Plan and National Reset Agenda.
VIEW THE BOTSWANA INVESTMENT AND TRADE CENTRE (BITC) BROCHURE