Marginpar Group is trendsetting the floriculture market by empowering dedicated breeders who create the world's most unique summer flowers. We hear about the latest developments with co-CEOs Richard 'Kiki' Fernandes, and Rob Koning.
FLOWERING WITH AN INNOVATIVE TOUCH
Always delectably stylish and lavishly rich in colour, Marginpar Group (Marginpar) consistently creates a distinctive quality of flowers and excels in packaging a wonderfully unique product from nature.
The mighty continent of Africa possesses a wealth of unique factors which demonstrate its diverse and durable potential for dominating the global floriculture industry.
Nations such as Kenya and Ethiopia, which are favourably situated on the equator, allow Marginpar's produce to thrive all year round across a multitude of optimal altitudes and terrains.
This is complemented by its marketing and sales operation in the Netherlands where Marginpar's flowers are meticulously prepared for worldwide distribution and the product is examined, cut and readied before being transferred over to the company's vast network of sales partners.
Overseeing this flourishing cross-continental mission is the dynamic duo of Richard, aka 'Kiki' Fernandes, co-CEO of the company, alongside Rob Koning. Although an unconventional joint positioning, the innovative co-CEO setup contributes seamlessly to the company's advantage.
"Our co-CEO relationship works extremely well in the decision making but of course, we have different focus areas. Kiki's primary concerns are mainly centred on production since he's based in Kenya, whereas my focus is more on the logistics, marketing and sales," explains Koning.
With this guided and comprehensive leadership in place, the company's offering of flowers continues to expand and can be divided into three distinct categories. This comprises seasonals which are available only in certain seasons, originals which are available in large numbers year-round and finally, specials, which are niche flowers sold only in small numbers.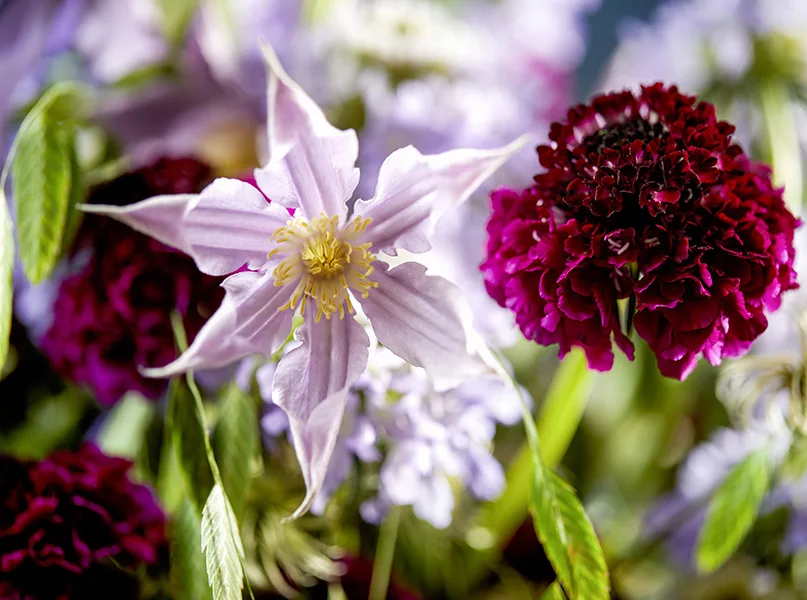 DEFEATING ALL TRACES OF UNCERTAINTY
Battling valiantly through recent global headwinds such as the COVID-19 pandemic, as well as the increasingly worrying environmental deterioration and the subsequent fallout that has continued to plague a collection of industries, Fernandes describes how from a production perspective, this uncertainty has drastically impacted the cost of production for Marginpar Group.
"We've had an enormous increase in the cost of goods. The cost of air freight went up tremendously from USD$1.80 per kilogramme to USD$2.80, as well as the exchange rate turning against us," he recalls.
"But then, from a demand perspective we had a very strong resurgence during the COVID-19 pandemic when everyone was in lockdown and had money to spend but nowhere to go," Fernandes continues.
However, natural and environmental factors continue to inflict devastating consequences on the floricultural industry.
"Last summer was very hot so everyone was outdoors and when that happens, the demand for flowers goes down, so it was another tough period due to various external factors," he tells us.
Internally, defiant in the face of such turbulence, the company has continued to execute new strategies having recently merged the three separate Marginpar companies together across Kenya, Ethiopia and the Netherlands.
Naming this transition, 'One world, one brand, one aim', the company is forging a singular entity, creating one world of Marginpar, where before you had five different companies with separate cultures.
Streamlining the multiple business strands into one coherent operation is allowing it to more effectively align the company perspective, analyse market demands and deliver premium products.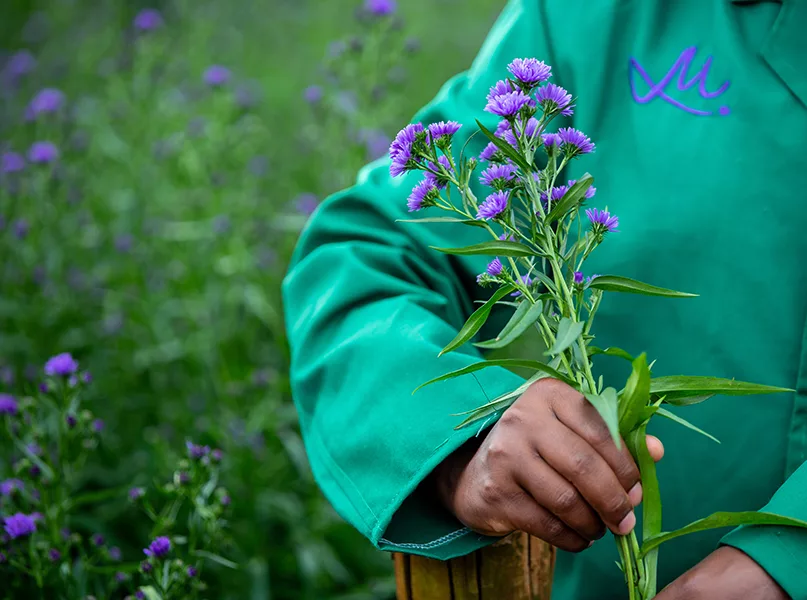 DELIVERING GAME-CHANGING DIVERSIFICATION
Now boasting a legacy of 35 years at the forefront of its industry, Koning reflects fondly on Marginpar's journey.
"While we acknowledge a great deal of pride for reaching our 35-year anniversary this year, it is also a case of business as usual. You can't really sit back, but we do need to reflect and recognise where we've come from as it's been a long and fantastic journey with plenty of ups and downs."
Both Koning and Fernandes point to a key period in 2010 that proved pivotal for the company, setting a marker for key product growth and igniting the spark to fuel future expansions.
"At this point, we were dealing with only two large breeders, producing just two major crops, Hypericum and Eryngium which were extremely successful in the late '90s and early 2000s," Koning sets out.
"The business and production base grew very quickly on the back of these two main product lines but Hypericum and Eryngium, like any product, have a life cycle and I saw that the dependence on only two product groups was becoming too large, kickstarting our mission to diversify," he expands.
Following this company-defining pivot, focusing a laser-sharp vision on remaining innovative and forward-thinking, Marginpar Group now distinguishes itself with an exclusive, trend-setting assortment of summer flowers that are stylish, surprising and unique. Its flowers are grown with great passion on farms in Africa, with this reconfigured vision allowing Marginpar to keep experimenting with new, one-of-a-kind varieties until the product is just right for its customers, with over 100 different varieties of summer flowers.
By working closely with its partners, the company is able to guarantee the premium quality of flowers, and Marginpar's method ensures the ability to consistently create a unique range available all year round.
A TRUSTED MODEL OF EXCELLENCE
With a focus on collaboration and building a more responsible, sustainable industry, Fernandes explains how Marginpar always aims to be the price maker, not the price taker. Similarly, the company has based its overarching strategy around two main aspects, the first being what it calls the Marginpar Model.
"Our model is based around partnerships, and fundamentally, we have a strong relationship with breeders at the core. They are the ones who develop the products, and then give Marginpar the rights to commercialise them in Africa and sell them in Europe or other parts of the world on an exclusive basis," Fernandes explains to us.
The second pillar of the company's core strategy is based around creating the Marginpar portfolio of products.
"We want to give the florist shops something new and interesting to put in their bouquets," he adds.
Across the last 30 years, consolidation in the floriculture industry has led to the specialisation of products. For example, Kenya is focused on the rose business, producing on an enormous scale.
"We want to bring a feeling of variety into the floral mix because with consolidation you get fewer products at a greater volume, and so what the florist is missing is those funny, quirky products, the special flowers which create a difference in the bouquet."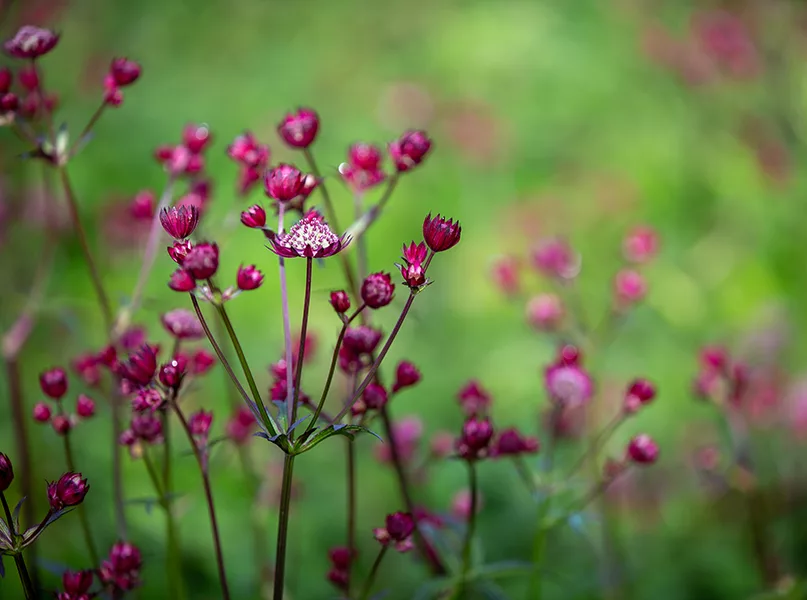 THE MARGINPAR CONCEPT
At the core of what the company refers to as the 'Marginpar Concept', is the spirit of joining forces throughout a highly efficient supply chain, whereby all elements are crucial to maintaining a smooth operation.
"Everything starts from the growing with the breeders, before the product is supplied and the logistics element comes into play, to then be sold and branded to customers," says Koning.
With a large production operation in East Africa, including Tanzania and Zimbabwe with its partner farms, Marginpar Group provides its breeders with a large production base in different climate zones.
It is this unique, collaborative process with the breeders which not only sparks the essence of Marginpar's philosophy, but also sets the company apart from the competition. This network nurtures a more sustainable supply chain which is key to business security and prosperity.
Aiming to tether an intricately crafted web of forces and talent together, Marginpar will continue to innovate by working closely with its partners in the supply chain.
"We strongly believe that the breeder, grower and overall market must work together to be successful, as we focus on strengthening each other's talents to grow collectively. Cohesion, durability and continuity are paramount in the way we develop our relationships and bring our flowers into the world," finishes Fernandes.