Beer is at the heart of Mozambique. Leading the beverage market across the country, Cervejas de Moçambique seeks to build its business alongside the nation's communities and smallholder farmers. We speak to Country Director, Sandro Assis to learn more.
INGRAINED IN THE NATION
Mozambique is a nation in love with beer.
At the heart of the country's beverage industry, Cervejas de Moçambique (CDM) stands as a brewer and lead player in the beverage market that seeks to not only expand its business, but help grow and develop communities across Mozambique.
CDM is part of the wider AB InBev group of beverage companies that span the African continent, and its portfolio includes iconic brands such as 2M, Laurentina, Manica, and Impala, as well as regional brands like Castle Lite, Flying Fish and Black Label, and global names such as Corona, Stella Artois and Budweiser. The company's suite of beverage products is available to around 50,000 customers across Mozambique, and CDM owns four breweries. One is located in the capital city, Maputo, and the rest are located in Marracuene, Beira and Nampula, employing over 1,200 members of staff.
"Mozambique is always a very exciting place to work in. There is a clear opportunity to increase the per capita consumption in the years to come mainly in the central and northern regions," begins Sandro Assis, Country Director of CDM.
"Our history has included more than 20 years of achievement and struggle for a better Mozambique. We are building a profitable and lasting company, operating with excellence and efficiency in everything we do, always with our consumers and employees in mind – they are at the centre of our values."
The name of the company has always been among the most prominent in Mozambique, and CDM works daily to maintain this position of relevance in the country's business ecosystem, from both a quantitative and qualitative point of view as it increasingly becomes a leading actor in terms of social responsibility.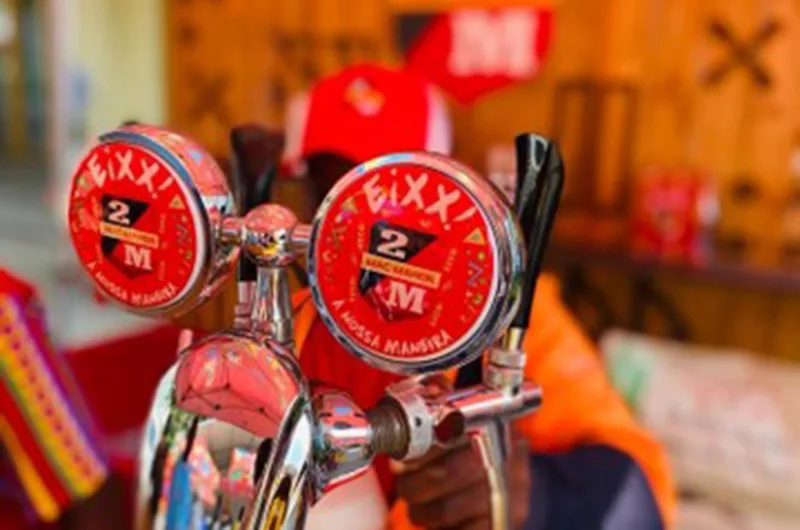 A COMMUNITY-CENTRIC CAREER
Assis' own experience in the beverage industry is a lifelong story. In 1997, he worked for a company called Cervejaria Antarctica, based in Brazil, drawn in by the unique dynamism of the business and industry. He was certain that there was a place he wanted to build both his career, and a better world, not only for himself, but also for communities.
"Since then, I have been part of this amazing industry; from the creation of Ambev, a merger of Cervejaria Brahma and Cervejaria Antarctica becoming the largest beverage company in Central and South America, to AB InBev today as the largest in the world," Assis tells us fondly.
"I have always worked in dynamic environments that have an energising effect on me, and I love working at the front of the industry where our brands perform and where we receive real-time feedback from our consumers' experiences."
After starting his career in Brazil, where Assis worked across five different cities, his journey was further enriched through exposure to AB InBev's business in different locations around the world, such as Ecuador, Guatemala, Nigeria, and Mozambique at present.
"These humbling experiences were unique opportunities to unlearn and relearn processes that I have been exposed to my entire life that, due to cultural, economic and geographic differences, needed to be reinvented," Assis reflects.
"Currently, working with such an excellent and passionate team in Mozambique, I have the exhilarating opportunity of managing the number one beer company in the country – CDM. Our high-quality and differentiated brands are market leaders, with 2M heading the family as one of the biggest power brands in the world. It is historically and culturally strongly connected to this beautiful country that I am blessed to live in. To be part of this amazing transformation is, indeed, a dream made true!"
AN OPPORTUNE INDUSTRY
Beer is central to Mozambican life and tied to its culture, yet despite this, challenges prevail in the country's beverage space.
According to Assis, the industry in Mozambique is partially suffering like all others due to the global economic crisis. Inflation is above expectation, however, CDM believes that the country has very strong plans to reactivate the economy in 2023.
"When looking at other AB InBev countries in Africa and even around the world, Mozambique is standing out as a country with great opportunities to grow at all levels," Assis states. "CDM's history as part of this country for so many years will make sure that we keep supporting economic and social growth."
With its sights set on the growth of the nation's economy in line with the beverage business, CDM is expanding its reach into the central and northern regions of Mozambique, as the areas with the lowest per capita consumption of beer.
CDM sees these regions as markets with clear opportunities to increase its offerings to consumers at the right price to grow its customer base across the country and spread joy while doing so.
"We believe that investments from the oil and gas industry will bring growth and activate the beverage industry in these regions in the years to come," Assis adds. "We are very aware of this and the need to be ready to be able to capture such an opportunity."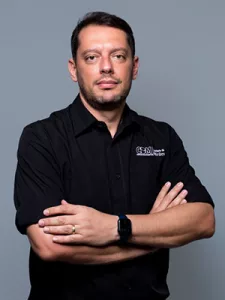 SYMBOL OF THE NATION
Agriculture is one of Mozambique's core sectors ingrained into the lives of its people. According to the World Bank, 2020 saw over 69 percent of the population work in agriculture, and it is one sector represented on the national flag in the form of a hoe. Farming is also one of the major sectors that supports the beverage industry, and by consequence CDM, across many markets in Africa.
When considering the makeup of beverages and different brands, agricultural products comprise a significant portion of the input materials. Main ingredients include malted barley, maize, cassava and sugar, all of which stem from agricultural efforts. Without malt and adjuncts (un-malted or grain products used to supplement the primary mash ingredient in brewing), CDM would not be able to produce the high-quality products that it offers to its customers. Therefore, it follows that the company must prioritise agriculture.
"Due to climate conditions in Mozambique, we are unable to source barley locally, but maize and sugar are 100 percent locally sourced through several stakeholders we have partnered with in the industry," Assis explains. "For maize specifically, our stakeholders run local smallholder farmer programmes where farmers get support for their need to grow great quality maize that meets our specifications to brew beer."
These farmers across different communities operate on small pieces of land. The type of support they receive from CDM's partners includes sourcing good quality seed for the upcoming planting seasons, accessing agrochemicals to control pests, having access to new developments in the agricultural industries such as new techniques to improve crop quality, efficient harvesting machinery and mechanisms to minimise losses and finally, a market to buy their products.
"CDM provides a guaranteed market for these farmers and as a result ensures that farmers can plant maize every season with a guarantee that their product will be bought for as long as it meets the specifications we have shared with the market," Assis adds.
Community and environment lie at the heart of CDM. The company is in the process of reviving local cassava starch production in a sustainable way and this will involve the formation of a cassava small-scale farmer programme, similar to efforts CDM has implemented in other countries where it has enjoyed a lot of success.
The programme will entail providing farmers with specific seedling cuttings of approved varieties that have high yields to extract for the benefit of both the farmer and the end customer.
"Similar to the maize programmes run by our partners in the industry, we will also provide farmers with support throughout the growing process of the crop and guarantee a market at the end," Assis elaborates.
"Our cassava beer, Impala Mandioca, is one of the growing brands and this has prioritised the need for us to establish a sustainable supply chain for cassava and ensure that the local communities benefit from the existence of CDM in Mozambique. The cassava programme will have a workstream that will focus on getting the local farmers to be skilled, connected and financially empowered."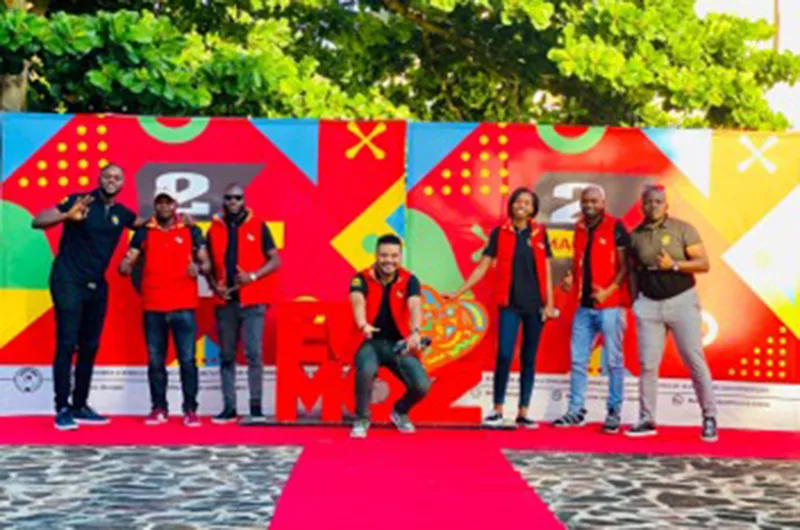 EMPOWERMENT EFFORTS
Communication, knowledge, and the best farming practices are key to furthering agricultural growth and betterment in Mozambique, and CDM acknowledges this. The company will involve smallholder farmer participation in an SMS/voice-messaging programme with the aim to ensure that farmers have access to information about the industry and are able to receive instant communication on critical matters that concern them.
"Through this service, farmers can receive information about weather forecasts to help decide when and how to apply their crop management practices and also know about the pricing of their commodities in the market so that at any time they can know how much the commodities are worth and sell them at competitive pricing to aggregators," Assis details.
While communication focuses on keeping farmers in the loop with industry updates, CDM's financial empowerment efforts will address farmer training on basic business and financial skills. In this way, farmers will be given an opportunity to subscribe to appropriate financial and risk mitigation products such as bank accounts, mobile money accounts and crop insurance.
"We will keep investing in what is working and delivering amazing results," Assis concludes. "Our main brand 2M is performing above expectation and leading our company countrywide. Our high-end brands such as Stella Artois, Budweiser and Corona are growing exponentially.
"Lastly, the Impalas will keep growing in the central and northern regions through the expansion of our route to market to rural areas.
"All the while, CDM will continue to support its agricultural communities with the tools, skills, knowledge and practices they need to grow and succeed in the industry for a
better future."