Founding architect of the KEY Architectural Group, Hussein Fakhry discusses his integrated approach to running a multi-national construction company and the social responsibility of architects everywhere.
INTRODUCTION
In KEY Architectural Group, we couple our dreams with fear, and we consider our role and duty to be essentially and critically human. This goes far beyond business."
Hussein Fakhry, one half of the founding architects behind KEY Architectural Group and author of the opening statement, is a man with vision – a vision that extends beyond the scope of the construction sphere to a holistic ideal of furthering society, with a conscientious outlook that prioritises the human aspect behind his designs. After all, what are buildings without people?
Architecture and the design behind construction has long been a passion of Fakhry's and was cemented as his career choice after undertaking an architectural degree.
"Construction has always been of interest to me and captured a reasonable part of my observations as I was growing up to draw the line about my university education," he comments.
It soon becomes evident that architecture for Fakhry is less of a job and more of a vocation, as he embraces the philosophy and concepts surrounding the physical act of construction, understanding the wider implications of architecture as a signifier of a country's culture.
"I have always considered architecture and construction as a human and cultural expression. And today, as I complete my 25th year of my professional path, architecture has become more and more a passion and a stamp for a brighter future," he comments.
KEY Architectural Group is split into two divisions: the architectural and the contracting division.
"KEY Architectural Co. is the entity that takes care of the design scope from concepts to pre-projects, to execution plans, to Bill of Quantities preparation, as well as pre-construction documentations. Meanwhile, KEY Contracting Co. is the arm that turns visualisations to realities and that builds with values of quality, sustainability, and attention to architectural details," Fakhry explains.
Originating in Beirut in 1998, the Group has since gone on to expand operations with three separate offices operating in their founding city and across West Africa, in both Accra and Abidjan.
Expansion into Ghana and the Ivory Coast came after Fakhry identified a need in the market and sought to fill it, bringing KEY's already established brand and capable design, management, and supervision services into the West African market.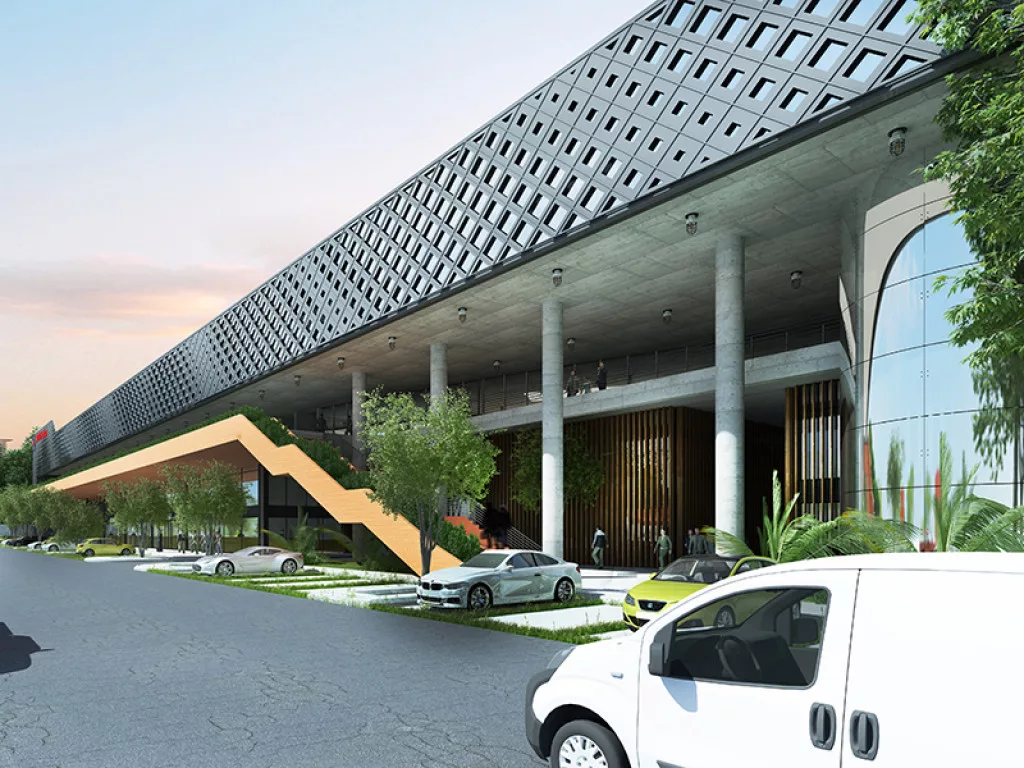 It proved a felicitous move. Indeed, the Ghana office is now the largest of the Group's three bases, with 54 employees.
"The industry in Ghana and West Africa is growing rapidly and it has become more and more focused on quality of both construction and design," Fakhry comments. Fortunately, quality is an area where KEY excels.
Within the context of Ghana specifically, construction contributes substantially to GDP and employment, as the country endeavours to serve an oil-fuelled demand for construction and developments. The Ghanaian construction sector itself has an estimated value of $8 billion and is a central pillar of the country's National Development Plan.
It is therefore unsurprising that the Group have gone on to enjoy several successful projects here, encapsulating diversity and ranging from industrial projects to commercial and residential.
Within Accra, these residential projects include the 'Beyond Residence' – an exclusive residential address in the airport Residential Area. The Group also provided design services for the Mulberry residence: A 37-unit private residential enclave in Accra Cantonments, designed with a simple and healthy lifestyle approach.
Looking to commercial projects within the city, the Group are proud to put their name to the design and build of 'BLU Plaza' – a medium end shopping complex. Fakhry was keen to assure that the design, "ensures visibility and flow of movement and circulation" as an open business concept. KEY also designed and built the innovative 'Activa Plaza' – a smart office building in the Accra Ridge. Fakhry describes Activa as a building with, "a staggering volumetrics concept, all enveloped with a stylish and sustainable skin."
Of course, Fakhry recognises that none of these projects would come to fruition without a reliable network of suppliers to rely on.
"The success of a project depends on the team involved and the suppliers are usually an integral part of that team and real partners. The expertise and commitment of both local and offshore suppliers are determinant elements to the quality and feasibility of the final design product," he concludes.
What is encouraging and unique about KEY's method of expansion is their respect for and dedication to integrating with the local culture, thereby proving that a universal attitude and commitment to quality will lay the essential foundations for success no matter the location.
"I have always believed that professional integrity is a commitment and a capital that can be developed, to a certain extent, despite the geographical location."
It is this considered approach that further distinguishes KEY from its competitors.
"KEY Architectural Group prides itself on integrating in the markets where it ventures. We carry the cultural and environmental values of the context and we build on it, which makes our projects appreciated and fitting within its surroundings," he comments.
Fakhry champions a laudable ethos within business that centres on the social role and responsibilities that architects should uphold.
"I would like to highlight the role we should be playing as architects and builders as cultural and socio-economic ambassadors for the societies and nations in which we operate."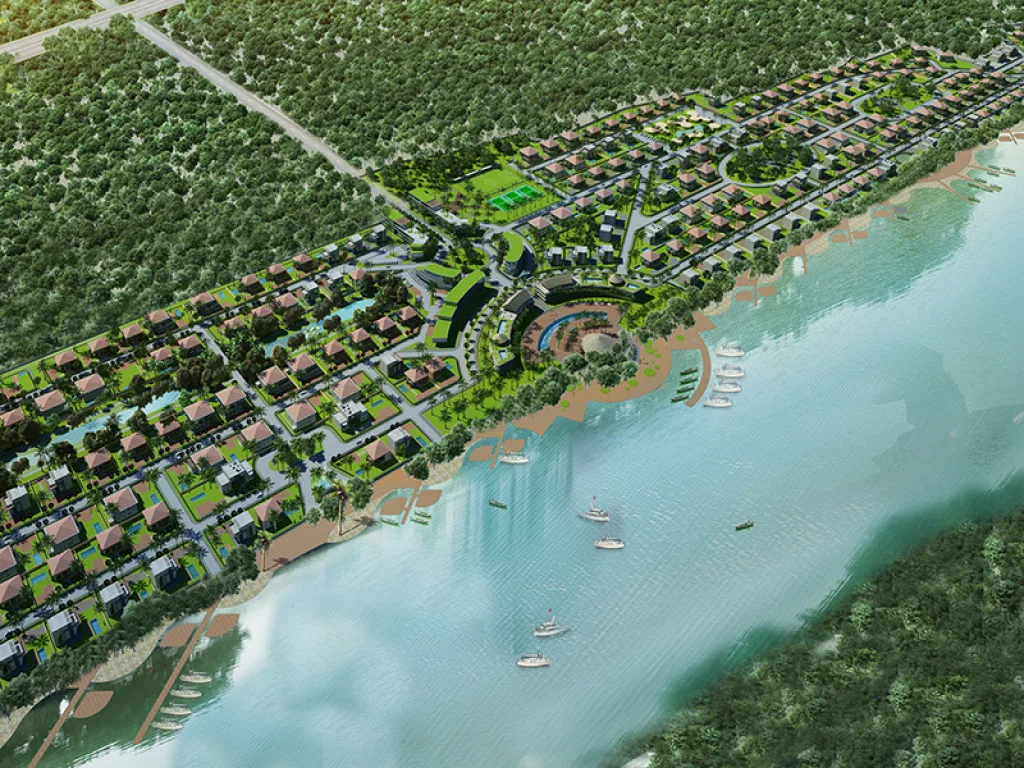 "We should be able to add value and to help in branding cities and neighbourhoods," he concludes.
Design plays an essential role in this, as KEY offers attractive construction solutions with modern, minimalist designs that celebrate a bold geometry and compliment an urban environment.
The model of sustainability that KEY subscribes to centres on designing and creating buildings that stand the test of time.
"We believe that the main factor in sustainability is to create buildings with good feasibility and function which can survive for a longer period of time," Fakhry states.
On an environmental level, KEY endeavours to embrace green technologies wherever possible, minimising the impact of their operations and incorporating eco-friendly technologies into their designs.
"Sustainability is of essence in our work; however, we focus more on passive sustainable approaches that focus on solutions to the green elements of construction, starting from the design concepts and through the details of every building," Fakhry expands.
"We look at proposing a built environment that embodies answers to heat exchange, natural day light and ventilation – more O2 less CO2. We prioritise water economies, and people's psychological appreciation to the space, respectively through the following points: architectural shading elements, orientation, preserving and adding trees and roof gardens, rain harvesting and reuse of grey water, architectural design with cultural imagination."
This is an area where the Group will continue to dedicate their energies in order to remain competitive in the modern world.
"Technological solutions for energy saving is KEY in today's construction industry in both electrical and mechanical engineering disciplines and we are continuously in research and following up on the latest trends to that effect," he tells us.
Looking ahead, Fakhry's appetite for expansion extends to the rest of the continent, with Nigeria next on the agenda. KEY already have several exciting projects in the pipeline.
"We are currently working on a stepping stone in the Nigerian market, with a private residence in Lagos that is ready for construction now, an office building remodelling project at pre-project stage and a bigger scale urban planning project in Abuja which is still at negotiation phase."
"We believe that it's a good time for us to open up to that amazing market and environment," he states optimistically.
For the year ahead, KEY's mission is clear.
"Our plan for 2021 is to get ready internally for a new leap in the business and the profession."
"To be able to achieve said leap, which we believe would result in an increase in projects and businesses, we have put in place strategic propositions that will require an extensive upgrade for the team and its areas of expertise and capacities. Though there is the need to be more organised, more digitised and more up to date. And this requires trainings and tools and infrastructure," he informs us.
By incorporating this innovation, KEY guarantees future success by moving with the times.