Axiology Labs provides top quality laboratory products and nourishes premium life science solutions across Africa. We explore a range of substantial projects and COVID-19 response strategies with CEO, Gideon Burger.
INTRODUCTION
"I have always felt determined to make life sciences and diagnostics available to as many people as possible and felt that this is best achieved by providing easy-to-use solutions and equipment."
With this admirable pledge as the driving force behind the business, Axiology Labs was founded in 2015, taking its name from the Greek words "axia", meaning 'value' and "logia", meaning 'the study of'.
"We aim to pay homage to this name and our founding principles by providing quality laboratory, education, research and diagnostic solutions at affordable prices," opens the CEO of Axiology Labs, Gideon Burger.
Life science is an ever-changing environment with new challenges to adapt to and overcome around every corner.
"As we all saw with the COVID-19 pandemic, the landscape can change extremely quickly and it's all about the ability to adapt fast and efficiently to market needs in order to bounce back," offers Burger.
Axiology Labs exists as part of the wider Axio Group. The group specialises in life sciences, from molecules to mankind, and is composed of customer-centric businesses that can act quickly to meet customer needs, whilst simultaneously diversifying revenue streams and assets.
Axiology Labs is currently focused on developing COVID-19 solutions, but acknowledges that the world of research, teaching and diagnostics is advancing rapidly.
Other companies within the Axio Group include Labspace Africa, an advanced analytical laboratory located in Midrand, Johannesburg, and AxioSport, which was established to cater for high-performance sports science through state-of-the-art biomechanical video analysis. Then there is AxioVR, a virtual reality (VR) company that seeks to bring value to the classroom through programme-specific learning content and custom-built workforce training solutions for leading industry role players, and finally AxioSeed Medical, which originates from its roots in occupational health.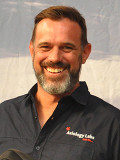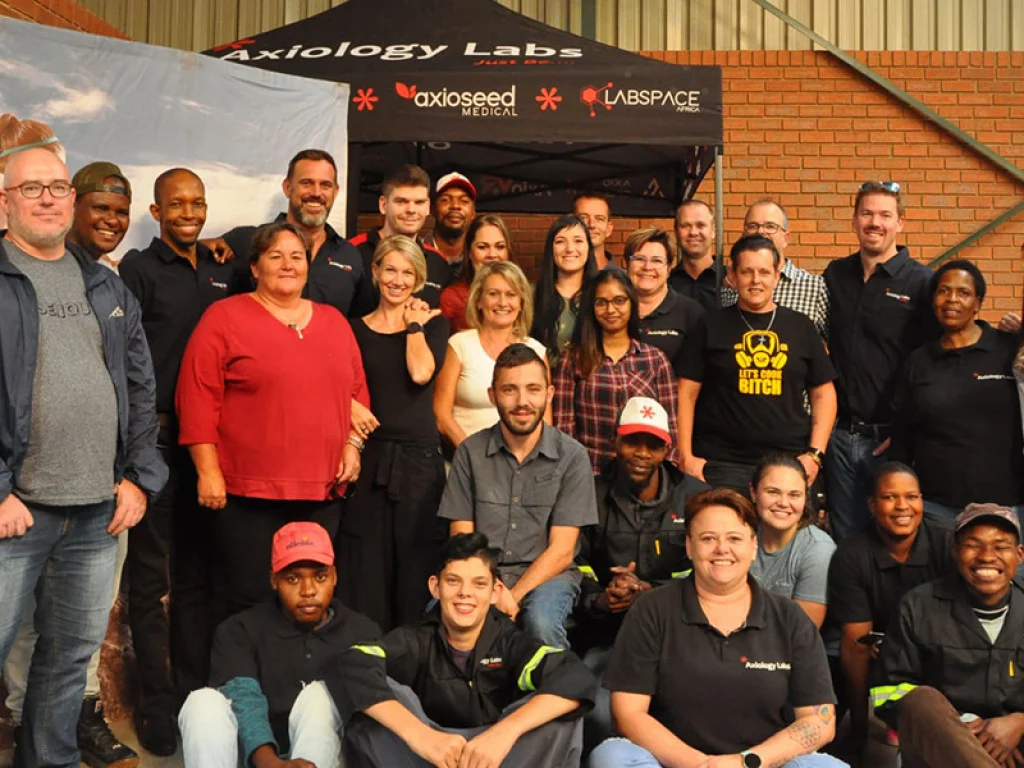 MORE THAN JUST A BUSINESS
Axiology Labs is more than just a business. The company offers scientific solutions, including analytical testing and validations within ISO standards, as well as laboratory equipment, consumables and reagents to government, private and diagnostic laboratories. Axiology Labs is also now ushering in cutting-edge VR technology and high-performance sport assessments to this rapidly growing industry.
"We aim to position ourselves as a strategic partner with various stakeholders in the industry and, in turn, are able to offer turnkey solutions – from consulting, laboratory construction, equipment placement, right through to scientific solutions, including analytical testing and validations within ISO standards," Burger explains.
COVID-19 RESPONSE BY AXIOLOGY LABS
Across the continent, Axiology Labs has played its part in the ongoing recovery strategy and COVID-19 vaccination roll out, working closely with many other companies and facilities to help bounce back and rebuild from the immense difficulties faced over the last two years.
As part of many COVID-19 response initiatives implemented by the company, Axiology Labs remains a provider of cold chain solutions for PCR diagnostic laboratories. Axiology Labs has supported the roll out of multiple COVID-19 PCR diagnostic laboratories and continues to maintain and service these laboratories on a daily basis.
"We deployed numerous laboratories in rural mining areas during the level five lockdown and ensured that there was a sufficient supply of cold chain items. This included biomedical freezers, vaccine fridges and ultra-low-temperature units with active temperature monitoring for vaccine storage and distribution," Burger explains to us.
At Diagnofirm Medical Laboratories in Botswana, during the apex of the pandemic, Axiology Labs helped to successfully implement the COVID-19 testing solution. As Botswana's largest private diagnostic group with three cold chain laboratory tests, this was implemented using Axiology Labs as the sole supplier of all tests.
"Elsewhere, we are proud to supply The Biovac Institute, South Africa's sole distributor of vaccines, with our ultra-low freezer. Our temperature monitoring solutions crucially ensure that the vaccine products remain stable throughout the distribution process," details Burger.
Axiology Labs is a provider of COVID-19 PCR laboratories in Zambia and is charged with the regular maintenance and servicing of all equipment. First Quantum Minerals is currently finalising its vaccine rollout programme, in which Axiology Labs is a consulting partner and service provider. Axiology Labs continues to support Vodacom in the distribution of 257 new cold chain units across Western Cape, South Africa, enabling the Western Cape Department of Health to boost COVID-19 vaccine storage and distribution.
"Our COVID-19 response division has extensive capabilities across the spectrum required for an effective reactive strategy," describes Burger proudly.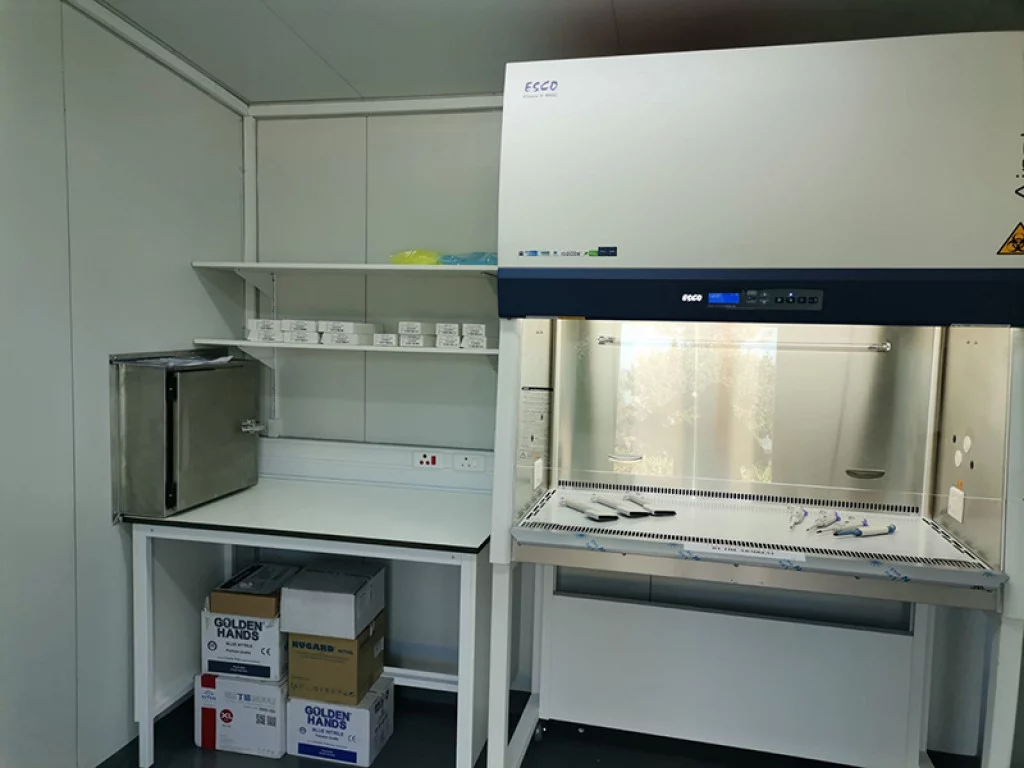 RURAL OUTREACH
In terms of future projects, the company is turning its attention towards rural vaccine rollout solutions. Axiology Labs is helping to distribute the COVID-19 vaccine programme through various products and services provided for vaccine diagnostics laboratories. The company is assisting with the safe transportation, storage and administration of the vaccines. This is alongside the ferrying of the product to rural areas, to the storage at clinics and hospitals, right through to the mobile vaccination trailers, which are for accessing and distributing vaccinations in these remote rural areas across Africa.
As Burger explains, this is not the only exciting new development on the horizon for Axiology Labs.
"We are extremely proud to be introducing our own Axiopette (pipettes), Axiotips (filter tips), Axiofilters (syringe filters), Axiomedia (culture media) and Axiovials (lab vials) to the market and are extremely optimistic about the initial responses we have been receiving so far in relation to their pricing and quality," describes Burger.
As authorised distributors of Adam Equipment, Zeiss Microscopy and with the fruitful ongoing partnership with GA International and Zhonke Meiling Cryogenics, Axiology Labs searches carefully to discover and collaborate with the best possible business partners within the industry.
"We believe in partnerships with SAHPRA-approved companies such as CapeBio for various products including SARS-Cov-2 Multiplex RT-qPCR Assays made in South Africa at a fraction of the price. We also aim to partner with other innovative companies such as Byonoy, Seward Limited, Cleaver Scientific, Optitrack and STT Systems," adds Burger.
The most important partnership for Axiology Labs remains its staff, who the company depends on every day to maintain such high operational standards.
"Our staff are the true backbone of the business and empowering them in a way to feel free and explore opportunities is key. We have invested vast resources in ensuring we have the very best people in key positions, who are keen to develop successful teams and implement strategies based on our company ideals," acclaims Burger.
Looking forward, and with the rapid growth and expansion of the group, Axiology Labs' primary concern is to sustain the long-term viability of the various established subsidiaries and to gain further market share by capitalising on the numerous opportunities which will no doubt present themselves. Still immersed in the treacherous, vice-like grip of the COVID-19 fallout, Africa is nevertheless slowly making strides towards eventual recovery, aided by the stoic work of Axiology Labs in providing crucial medical solutions and distributing vaccinations.