Airtel Seychelles has brought the telecommunications revolution to the shores of the African archipelago. We speak to Managing Director, Amadou Dina, to find out more.
INTRODUCTION
Situated in the middle of the Indian Ocean with less than 100,000 inhabitants, the Seychelles is Africa's least populous sovereign nation.
These remote islands are blessed with numerous beaches, coral reefs, nature reserves, rare animals, and have been home to telecommunications company Airtel Seychelles since 1998.
Airtel Seychelles is part of the Airtel Africa group, the continent's second largest telecoms operator providing comprehensive, affordable and innovative mobile services in a further 13 African countries.
The group aims to provide a simple, intuitive customer experience, offering an integrated suite of telecommunications solutions to its subscribers, including mobile voice and data services as well as mobile money utilities.
With more than a 50 percent share of the mobile market in the Seychelles, it's evident that Airtel is successfully achieving its aim in the archipelago. From being the first company to launch prepaid mobile services in the Seychelles in 1999 to the gradual upgrading of its network to 3G and 4G connectivity, the Airtel Seychelles journey so far has been five-star.
"Airtel Seychelles is among the top four companies in the world in terms of telecommunications. We have almost 98 percent smartphone penetration and 95 percent 4G penetration in the country," opens Amadou Dina, Managing Director of Airtel Seychelles.
The Airtel Africa group's mobile voice business line comprises wireless voice services, international roaming and fixed-line telephone options, whilst mobile data services include data communications and other value-added offerings for mobile subscribers.
Airtel Money, meanwhile, is an increasingly important part of the group's footprint of service offerings. A mobile commerce service that is accessible 24 hours a day, seven days a week through customers' mobile devices, Airtel Money works in partnership with local financial institutions, enabling money to be sent and received, bill payments to be made, and in certain countries, goods and services to be paid for, and funds to be deposited or withdrawn.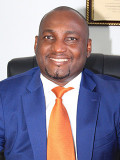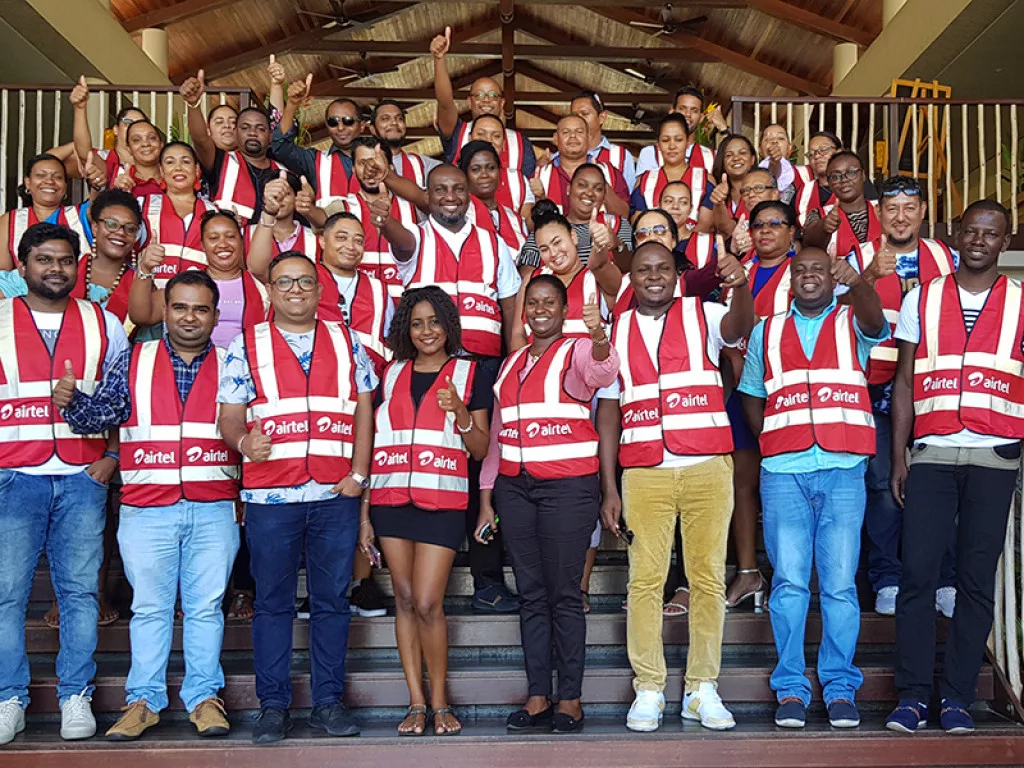 DATA HOSTING DREAM
As one of the Seychelles' most innovative mobile phone operators, Airtel Seychelles has introduced many firsts in the telecommunications sector, including the likes of 4G data services, missed call alerts, and prepaid plans.
From voice and SMS plans to devices, internet and value-added services, Airtel Seychelles' prepaid offerings allow customers to pay or recharge their mobile plans upfront and stay in control of their spending, whilst the company's post-paid mobile plans and roaming tariffs are paid based on usage over a period of time, often representing fantastic value for money.
For instance, Airtel Seychelles launched its I-DEAL post-paid plans in 2018, providing lower talk, text and data rates than previous plans.
"We have various products that we offer to the consumer. As well as prepaid and post-paid plans, we offer different corporate packages and dedicated internet service provider (ISP) connections," outlines Dina.
"Recently, we have started offering data centre hosting services. This is what the future of the business is now, we have to focus on transforming Airtel Seychelles into a data hosting company."
The Airtel House, a newly built state-of-the-art tier three data centre located on the island of Perseverance, was officially opened by Airtel Seychelles last year, which is expected to contribute towards the digital transformation that the country has embarked on and diversify the Seychellois economy.
"We see the Seychelles as a financial hub, but also a high-interest tourist destination. The reason behind the investment is to turn Airtel Seychelles into a hosted data centre for the rest of the world, especially as COVID-19 has meant we can't rely as much on travel and tourism income," says Dina.
Local and international companies have been invited to make use of Airtel Seychelles' data storage facility, which has been equipped with the latest ground-breaking technologies in line with the company's mission.
"One of our priorities is to host as many organisations, both locally and globally, as we can in our tier three data centre," Dina notes.
"We have placed this secure, strong and robust data centre into the hands of the people of the Seychelles, the business community of the Seychelles, the Indian Ocean business community, and anyone across the rest of the world. We are happy to host their data in a secure, protected environment such as the Seychelles; this is a selling point that we are focusing on."
As the Airtel House facility is storing data from various companies, it has been built to operate in the face of any eventuality or disaster, whether it be a power failure or even an earthquake. As such, it features two independently operated transformers, two separate electrical panels, two generators and two separate battery rooms, ensuring that the data centre is always running no matter what in the event of an outage.
STAFF DEVELOPMENT
To modernise and relocate its existing network and core services to the new tier three data centre, Airtel Seychelles enlisted the help of Swedish telecommunications company, Ericsson.
The partnership with Ericsson, announced in December 2021, will provide Airtel Seychelles with a new hybrid cloud environment, bringing significant efficacy gains, increasing network and cost efficiency, reducing application deployment times, and enabling developers to innovate and bring new applications to subscribers quicker.
The virtualisation and cloud-based evolution of the Airtel Seychelles network will prepare the service provider for VoLTE and 5G network infrastructure in the near future. In doing so, it brings Airtel Seychelles one step closer to its ambition of building a world-class network.
Above all, however, Dina recognises that Airtel Seychelles' staff have a crucial role to play in making this ambition a reality.
"We can build a tier three data centre, we can buy all of this amazing networking equipment, but if we don't have capable personnel, we don't have anything," he emphasises.
"Airtel Seychelles is focused on improving the capabilities and knowledge of its employees. The Seychelles is very limited in terms of skillsets because it is a very small island nation, there's not enough universities to teach ICT, and so on.
"We prioritise in-house training based on the vision of the company. We want them to grow, and we want to guide them so that they can serve not only Airtel, but the Seychelles as a whole," Dina continues.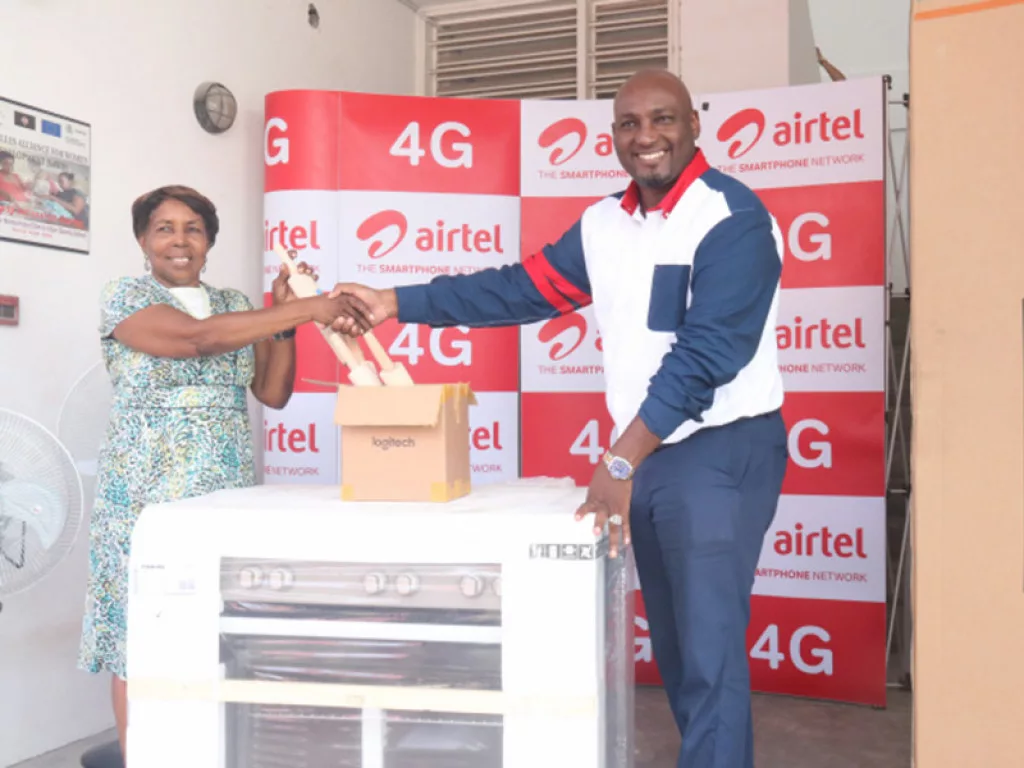 SECURE CONNECTIVITY
In the coming year, a second submarine communication cable system is also expected to become operational early in 2022.
Currently, the Seychelles is only connected by one fibre-optic submarine cable system, so the second cable will provide the country with secure connectivity.
"Every single household of this country should have enough capacity to access the rest of the world, and learn what's happening in the rest of the world, at a reasonable price," stresses Dina.
"With multiple submarine cables for an island of 98,000 people and 28,000 households, we should be able to connect every single home and offer them something that is very affordable."
Airtel Seychelles' commitment to affordable connectivity ties into the company's belief in giving back to the community. When it comes to corporate social responsibility (CSR), Airtel Seychelles aligns its business growth with the social and economic wellbeing of the communities it operates in.
More recently, to support the tourism-reliant Seychelles during the COVID-19 pandemic, a time during which travel has been restricted, Airtel Seychelles stepped in to help.
"The Seychelles was badly impacted by COVID-19 as GDP is 80 percent dependent on the tourism industry, so we asked the government what we could do to support the country," Dina states proudly.
"We presented the government with a cheque for one million Seychellois rupees to help them support health workers, to buy equipment and sanitiser, anything to help with the pandemic response."
Further, the Seychelles government was given access to the Airtel Seychelles network to communicate with the public, allowing SMS updates and notifications to be sent to the entire customer base. The Airtel Seychelles network was also opened up to the most vulnerable, with 50GB of free data provided to subscribers in order for children to access home-schooling.
"We are not out of the pandemic yet, there are still many people struggling on the island, but we want to put a smile on their face. Airtel Seychelles in loving, caring, and there for everyone," concludes Dina.