SIPH's unwavering mission is the production and marketing of Natural Rubber from its plantations and partner smallholders across West Africa. We learn more about this indispensable resource with Marc Genot, the Managing Director.
CONSERVING A CRUCIAL COMMODITY
Africa is a land of excellence for natural rubber, a crucial raw material for sustainable mobility.
The consumption of natural rubber is inextricably linked to the development of the automotive industry and tyre production. This vast consumption is driven by growth in many emerging markets across Africa, including China and India.
Natural rubber demonstrates characteristics that give it a competitive advantage over synthetic rubber: a lower heat generation and a great capacity to recover its original shape. Such qualities are essential for tyres, especially for heavy goods vehicles, agricultural vehicles, aircraft, and for use in civil engineering.
The African natural rubber industry has witnessed monumental expansion and tremendous growth throughout the last two decades.
Historically, rubber manufacturing started in the Amazonian region of South America in the 19th century before extending to Asia, where about 90 percent of its total production is still recorded today across Thailand, Indonesia, Vietnam, China, India, and many other nations.
Closely following this, Côte d'Ivoire has risen through the rankings, currently reaching the position of third-world producer, with an expected 1.5 million tonnes of rubber this year, an impressive figure that was less than 300,000 tonnes 20 years ago. Across the African continent, Ghana has also made promising improvements to its rubber agricultural output, now producing nearly 100,000 tonnes per year.
Today, 95 percent of the world's natural rubber is produced by small farmers with an average farm size of four hectares each.
Part of this vast, expansive industry, SIPH is located in West Africa and almost exclusively involved in natural rubber production and processing. Part of SIFCA, a large Ivorian group that produces palm oil, cane sugar, and rubber, SIPH is now moving into the renewable energy sector.
Having spent most of his career in West Africa ensconced in various sectors such as tyre manufacturing, car distribution, and general trade, Marc Genot, Managing Director of SIPH, now finds himself involved in the rubber plantation and processing business.
"I've remained interested in the plantation business since 1986 when I was buying rubber for a tyre factory based in Port-Harcourt. However, it took 18 years until I had an opportunity to fully join the industry, first in Ghana in 2004, then in Côte d'Ivoire back in 2011," he recalls.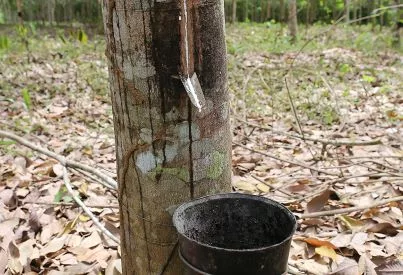 ---
How Important Are Partner and Supplier Relationships to the Success of Your Business?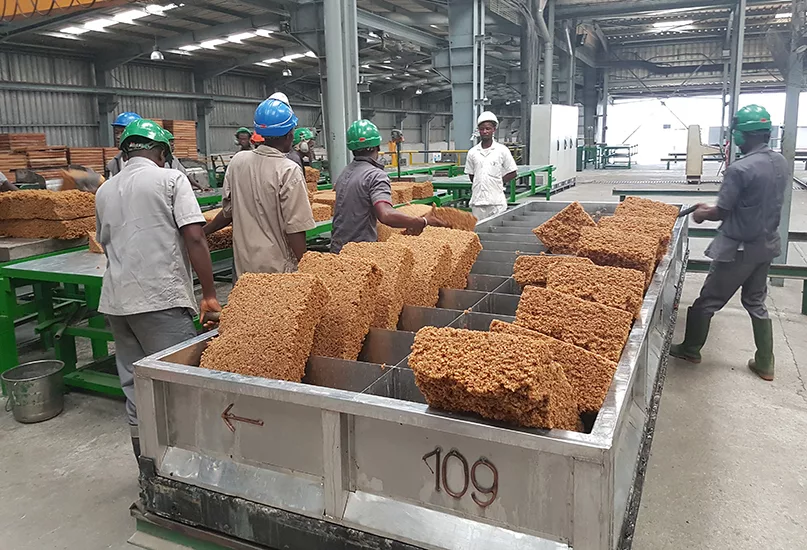 ---
HARNESSING HEALTHY PRODUCTION
SIPH's rubber activities currently span Côte d'Ivoire, Ghana, Nigeria, and Liberia, with a total of 60,000 hectares of exploited plantations, 10 processing factories, and a workforce of 11,000 employees.
"We are the largest African rubber producer with a total processed rubber nearing 400,000 tonnes this year," Genot states.
"SIPH is a French company headquartered in Courbevoie, near Paris, where our rubber trading activities are hosted. We also have an office in Singapore close to our main customers," he adds.
Natural rubber is produced by rubber trees (hevea brasiliensis), which take six to seven years to start tapping after planting and will continue to produce for about 30 to 35 years if properly managed. A healthy rubber tree is tapped every four to six days to extract latex, which contains natural rubber, from the bark.
"Our clients are mostly tyre manufacturers and rubber traders as 75 percent of the natural rubber in the world is consumed by the tyre industry. We deal with market leaders such as Michelin, Bridgestone, and Continental among others," Genot explains.
SIPH is different from many of its competitors as it owns several plantations. The company prides itself as a collective of experts in the maintenance of rubber trees and, therefore, knows exactly how to take care of them.
"We also provide extension services to farmers to build their capacity and run their farms efficiently. Overall, we provide service to about 80,000 farmers."
This service enables SIPH to purchase rubber mostly from the farm gate, without dealing with traders and to deliver the best possible income directly to the farmer. As a result, the company doesn't have any challenge complying with the new EUDR regulation that imposes traceability to the farm, while most of SIPH's competitors, who deal with several layers of traders, will now have to review their purchasing system to comply.
As well as its excellent relationship that has been curated with rubber growers, SIPH has been involved in sustainability programmes since 2007. This is reflected by the impressive ratings SIPH holds with SPOTT and Ecovadis, its d'Ivoire, and and an Integrated Management System which will be completed by the end of the year.
"We are founding members of the Global Platform for Sustainable Natural Rubber (GPSNR) since its inception in 2018 and are currently holding a position in its executive committee where we stand as co-chair," Genot acclaims.
"We are not upgrading our sustainability practices because GPSNR is asking for it, we are doing it because sustainability is in our DNA."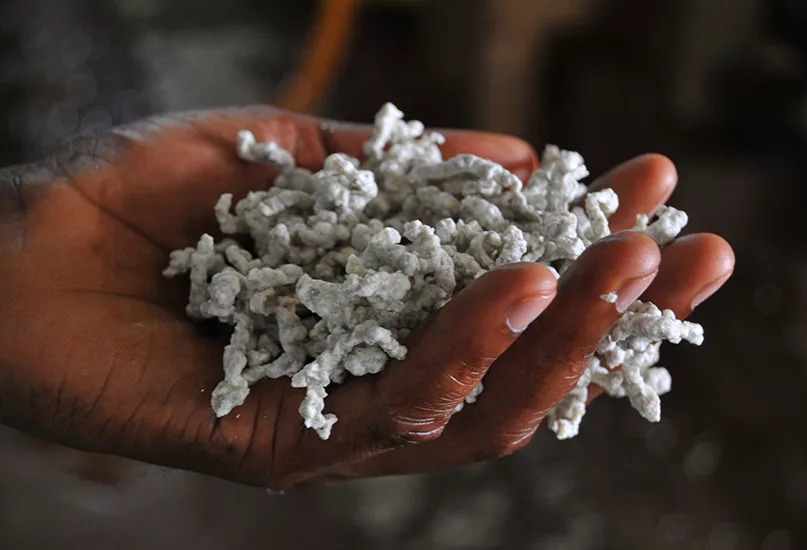 MAINTAINING SUSTAINABILITY
SIPH's main project in the short term, is linked to the new EUDR regulation and the evolving definition of traceability standards, aimed at ensuring its supply chain is deforestation-free. This initiative is carried out in collaboration with Preferred by Nature and SOCFIN.
"We intend to share this standard with our competitors to ensure greater sustainability in our industry. We will be 100 percent ready by the close of 2024 to meet all EU law requirements," Genot says.
The first of several steps that must be taken to remain compliant is to continue monitoring deforestation and fighting against it. Since 2020, SIPH has partnered with Proparco to implement a satellite monitoring deforestation and bushfires.
The key objectives of this programme are to have a clear view of where deforestation happens and to identify high and low-risk areas.
"We can ensure that satellite monitoring alerts are accurate and are trying to share the results with the local authorities and Apromac, the local rubber sector body. We now know where the risks of deforestation are the highest in our area," he elaborates.
For years, SIPH has been buying directly from smallholders, thus ensuring traceability of the supplied raw material. The company therefore decided to extend the survey by taking the full farm's coordinates and identifying years of planting.
The next step will be to control supplies made by farmers that should not exceed the potential of the farm, and to classify SIPH's suppliers into high and low-risk categories so that additional controls can be enforced where necessary.
Elsewhere, SIPH was involved in the esteemed Rubberway initiative from its inception, where around 15,000 farmers were interviewed and continue to be interviewed to carry out social and environmental practices diagnosis in the supply chain. This diagnosis was shared in local GPSNR platforms animated by SIPH in Côte d'Ivoire and Ghana to find, with relevant stakeholders, solutions that are shared with the capacity-building networks.
Using these sustainable initiatives as a springboard, SIPH aims to provide the market needs, while contributing to socio-economic development through optimisation of the cultivated farmed areas, together with promoting rubber and smallholder support.
In doing so, SIPH continues to thrive as a leader in sustainable management and production efficiency, as well as sustainably growing the company's agricultural and industrial activities in parallel.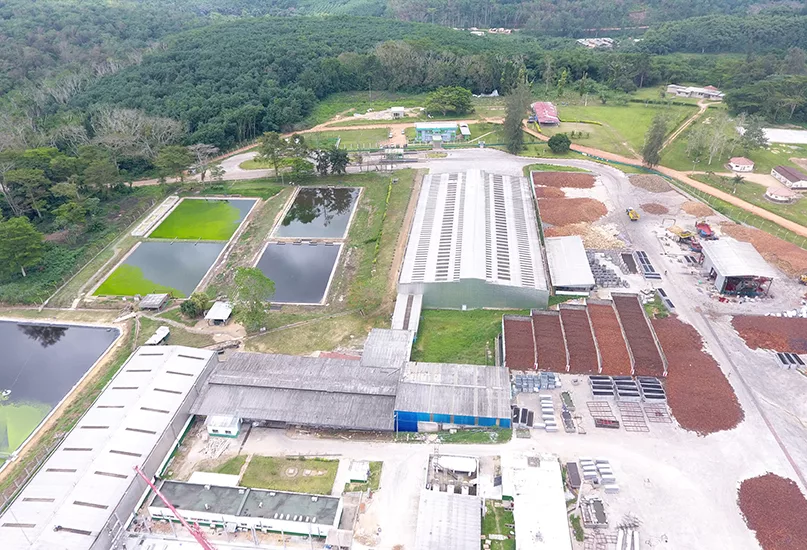 SIPH PARTNERS