Providing quality connectivity services for over a century, Cable & Wireless Seychelles continues to change the game in local Telecoms. Former CEO Charles Hammond discusses customer service and the advantage of a national workforce.
INTRODUCTION
"No one knows the Seychelles better."
Establishing a stable network connection throughout a region as topographically diverse as the Seychelles is no small feat. Although it may be one of the world's smallest countries, this island republic is composed of a network of 115 separate islands, creating a natural challenge for connectivity amongst the archipelago.
In spite of this, the Seychelles today is recognised for its developed telecommunications infrastructure, and has one of the highest rates of cellular telephone use in sub-Saharan Africa.
In an age that is increasingly fuelled by technology, Cable & Wireless Seychelles (CWS) is the leading telecommunications service provider that has been catering to the country's connectivity needs for over 125 years.
This historic company first connected Seychelles to the rest of the world in 1893, and is now reputed for bringing reliable, state-of-the-art solutions to the islands.
"CWS is the only quad-play Telecoms company in the Seychelles and the only provider for the 5G network," states the company's former CEO, Charles Hammond.
"CWS has a good range of connectivity across the three main islands, and other tourism and environment hubs including Aldabra."
Offering telephone/landline, mobile, internet and television services, CWS prides itself on its status as a national enterprise with first-rate customer service. Boasting the fastest LTE 4G+ and 5G networks, advanced fibre optic link, attractive packages and a loyalty programme for its customers, CWS enjoys an esteemed reputation as a provider of choice.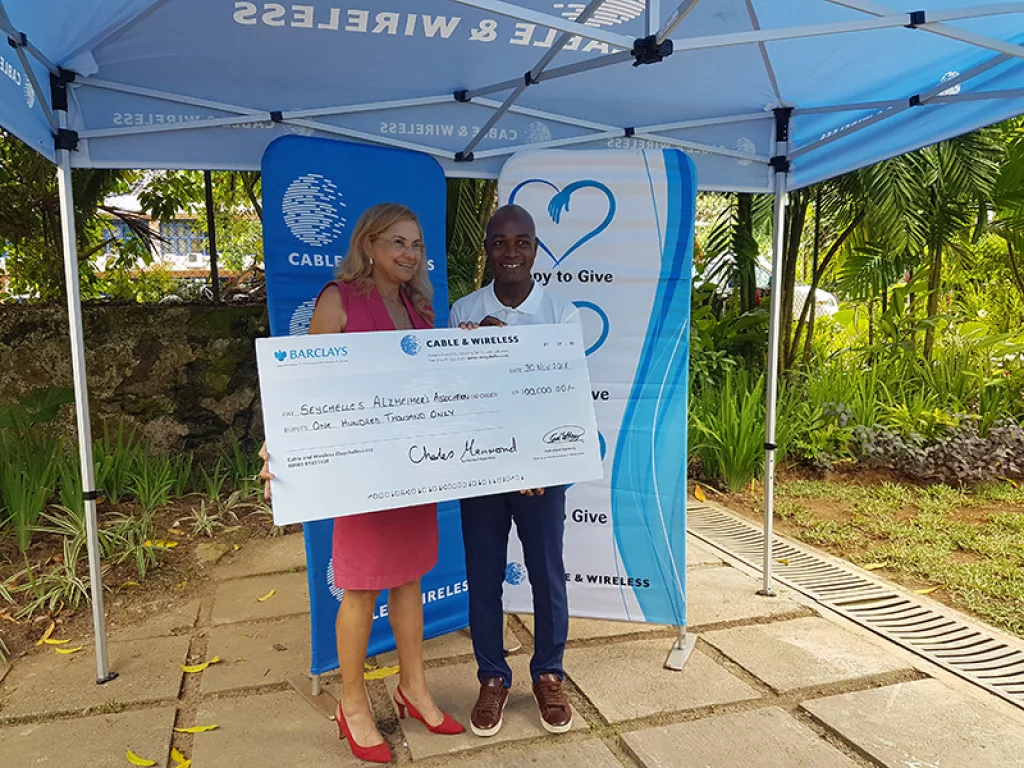 A CHANGING SPACE
The Telecoms space is one defined by adaptation and innovation, demanding flexibility and agility from providers in order to keep up with rapidly shifting consumer trends.
"It is a challenging environment to work in, as you are constantly on your toes and on the lookout for innovations and trends, customers' needs and wants, especially given the competitiveness of the environment, and regulatory bodies," Hammond comments.
The specificities of the Seychelles context create further challenges, where the relationship between regulators and Telecoms providers is likened by Hammond to "a game of cat and mouse".
Telecom service providers are frequently asked to reduce their prices without due consideration of the factors contributing to their cost; for instance utilities, taxes, and the costs of goods and services.
"Seychelles, due to its geographical location and business tax regime, is an expensive destination, but we still have the most affordable internet in Africa, according to UTI," he adds.
In order to keep afloat in this competitive space, CWS embodies a spirit of forward-thinking innovation, keeping its finger firmly on the pulse.
"Our mission statement is to provide world-class communication services and solutions whenever and wherever people work.
"The intention is to be able to play and have fun. Hence, we are constantly upgrading our service and continuously innovating by adapting to new trends," states Hammond.
This commitment to both quality and continual improvement is enabled through CWS' strategic relationships with both partners and suppliers, which are integral to the company's success.
"Day and night, our partners and suppliers are ready to assist and share our vision to customers.
"Furthermore, we have a rigorous procurement policy and process in place, thus enabling us to access the best products and equipment on the market."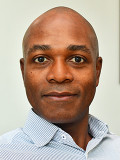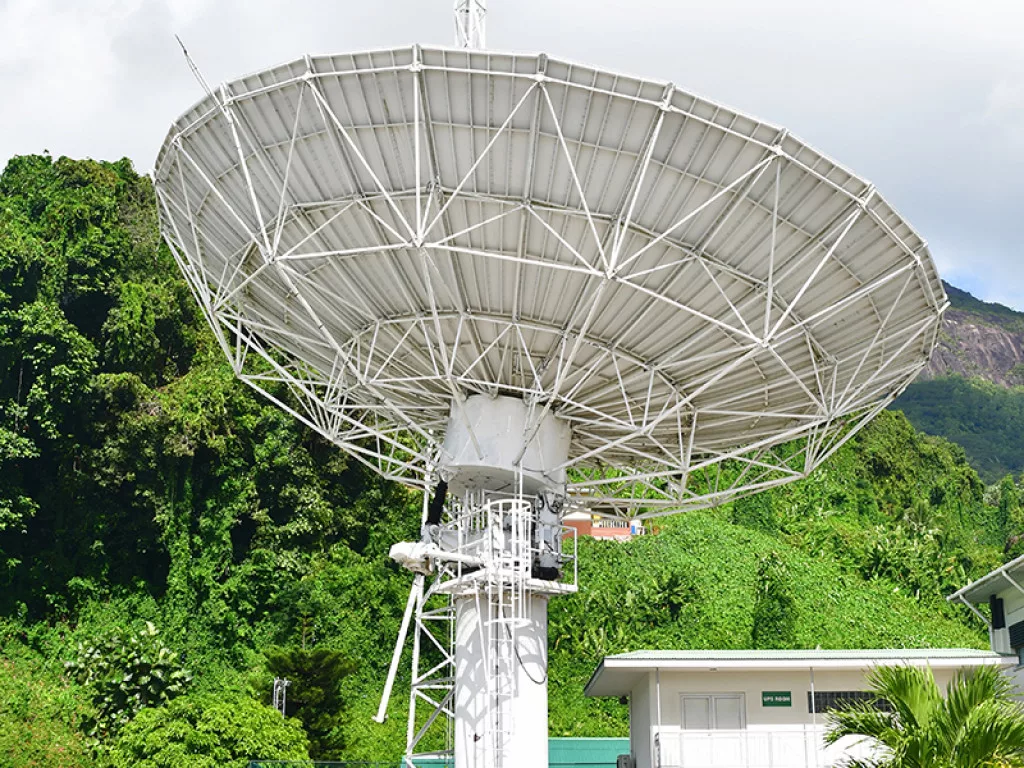 CONNECTING THE COMMUNITY
As a key staple to the development of the Seychelles, CWS is a proudly national enterprise that recognises the role it can play in supporting the community through connection.
With unparalleled local understanding, since 2019 CWS has been entirely owned by a group of Seychellois entrepreneurs, and over 90 percent of its 250 employees are locals.
Based in Victoria, over 50 percent of the customers held by CWS are clients based in the Seychelles.
"We pride ourselves on knowing and understanding the culture, the needs and wants of our customers."
For Hammond, this predominantly national workforce provides a defining advantage for the company, in allowing CWS to best serve its customers.
"Who can understand our nation better than our people? Culture plays a big role in our service delivery; from the way we talk to customers at their first contact with us, to when they need assistance once the service is operational.
"Literally, we speak our customers' language," he tells us.
Alongside a fair remuneration policy, all salaries are frequently reviewed by expert consultants, based on the cost of living and job-reassessment. Bonus schemes are also implemented based on both job and company performance.
"Additionally, we have a monthly, online town hall where colleagues can direct their questions and issues to the Chief Executive and anyone in the management team."
Reflective of the treatment of CWS staff, the company champions an intimate relationship with its customers centred on trust and communication. CWS continually consults with its customers and collates feedback through various platforms to identify areas for improvement.
"As a former British and American owned organisation, the brand established itself as one of the most trusted companies in the country. So, we have the trust of our customers and in return we provide certainty, continuity, and constant innovation," he comments.
CWS' commitment to its customers is reflected in both its recent connectivity initiatives, and community outreach programmes as a socially responsible corporate citizen.
At present, CWS is engaged in ongoing work to deliver Fibre-to-the-Home (FTTH) connectivity to residents across the three main islands of the Seychelles. Whilst the impact and restrictive measures of COVID-19 threw a spanner in the works, progress is still underway.
"With the COVID-19 pandemic ravaging the world, we have not been spared. Still, we were able to continue our installation of FTTH around the main island, Mahé, and Praslin, the secondary island. The third main island, La Digue, is now 100 percent FTTH," Hammond shares proudly.
Although an ambitious endeavour, CWS and its customers are reaping the rewards.
"The difference has been outstanding so far. We have had far less complaints from our customers, and our B2B clients are experiencing the full capacity of our promises in terms of bandwidth."
Adjacent to this, the Cable & Wireless Foundation acts as a bridge to supporting the community, undertaking initiatives that lend a helping hand in addition to the company's normal donation activities.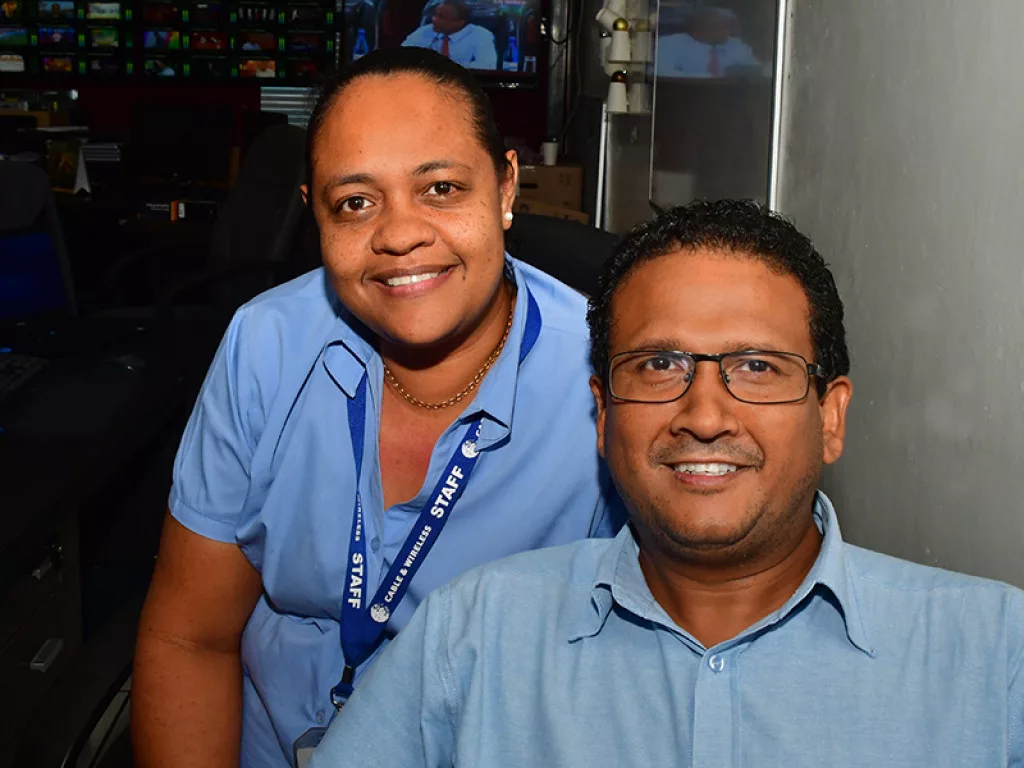 FUTURE CONNECTION
Presently, CWS is undertaking the "monumental project" of redesigning its inter-customer relationship management (ICRM) experience, partnering with software companies to further streamline the user experience.
"This new system will be more flexible and equipped with selfcare that will help with our digitisation plan, thus guaranteeing optimum customer experience, as well as business continuity.
"We are currently in the last stage of vendor selection, and the aim is to sign the contract in early 2022," Hammond outlines.
Looking to the years ahead, CWS will continue to change the game on a tide of continual innovation on behalf of its customers. For residential customers, unlimited internet data boosters have recently been launched for home broadband, whilst CWS' B2B clients are transitioning from DIB to Wi-Fi based internet, ensuring a higher quality and bandwidth.
"We made a promise through our mission in providing world-class communication and as our motto states, 'No one knows Seychelles better'.
"We are aware that our customers are hungry for more data allowance, sophisticated products and services, and an outstanding customer experience. Therefore, we will keep to this promise for their betterment," Hammond concludes.