We take a look at Laeveld Agrochem and speak to co-founder and CMO Corné Liebenberg about the company's facilitation, drive and mission to better Southern Africa through agricultural crop yield solutions.
INTRODUCTION
"I have always been interested in the agricultural sector. Since I was only a few years old, my father was involved with Bayer Agrochem, (now Bayer Crop Science), and I grew up on an apple farm where I could watch him work and join him on many trips. Whether that was scouting for insects and fungus, or solving the problems with chemicals in order to enhance yields, I would actively participate in the work throughout my childhood."
It was this early introduction into the sector that shaped Corné Liebenberg's career path into adulthood as the co-founder and CMO of Laeveld Agrochem (LAC). Based in Pretoria, the capital of South Africa, LAC specialises in crop optimisation and precision farming offering innovative solutions to the agricultural sector. Since 1991, the company has focused on long-term partnerships and investments in its customers' operations, playing a vital role in the overall food security chain in the Southern African region.
"LAC was started by my father 30 years ago, initially backed by his 20 years of experience in the agro-crop field, and I assisted him from day one," Liebenberg reflects. "Our product range are crop protection nutritional products like foliars and fertilisers, precision farming services, and we even sell seed and feed. On top of this, we provide our customers many agricultural services such as soil and leaf analysis, the world's first carbohydrate tests from Agri Technovation, and even mentorship to farm workers.
"We provide these products and services to 8,000 customers, around 4,000 of which are active customers frequently investing in what we have to offer. But we don't just sell to our customers, we help them with the complete farming process to increase yields and profits. The product we sell is merely a means to an end, you might probably be able to buy it online in future, however the turnkey solutions and services we provide are priceless."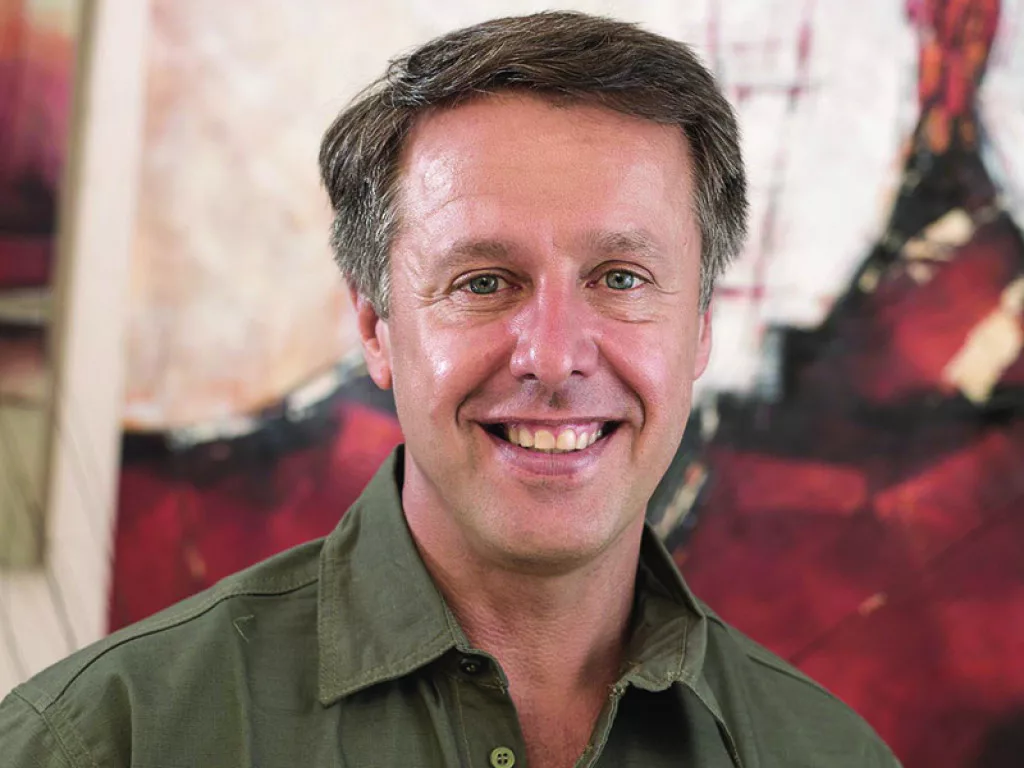 GIVING BACK
For LAC, customers are more than just that. LAC's sales agents, all present franchisees, often accompanied by its highly trained and skilled technical experts, visit the customers regularly.
This involves scouting the orchards or fields, taking soil and leaf samples, giving recommendations and spray programmes, and assisting them from everything they need from pre plant to which strategy to follow depending on the demand from the country they target if it is an export crop.
"I think that this depth of service and individual care is what really sets us apart in the Southern African agricultural space," Liebenberg tells us proudly. "We have a substantial collective amount of experience as we have been established in the sector for 30 years, and our large range of offerings helps cater to different individual needs and market demands, especially as these are supported by our technical teams of expert business development managers, but I truly believe that it is this customer support that makes us the best choice in South Africa. Our slogan includes the word 'together', and I think that after three decades we have proven exactly that; we celebrate victories and successes together, but we also stand together in the face of challenges and times of need. We are proudly South African and here to stay.
"LAC is very involved with the community as a whole. Helping and mentoring small-scale farmers with skills, knowledge, financial advice, agricultural development and their overall yield, income and potential, has allowed us to build trust with the community over decades.
At the end of the day, we are all part of the same community. We really want to make a difference in people's lives, and we truly believe that the only way to get South Africa back as a world leader is to assist the millions of unemployed to become successful small-scale farmers, thereby providing food for their families, hopefully also earning an income, and regaining self-respect as the provider for the family."
The company's integrated care for its customers is embodied and made apparent by LAC's company slogan: 'Together we strive ahead'.
LAC gives back through working hard in the support and engagement with people in the community. The company sponsors a variety of projects and community culture events, while also supporting aid projects such as feeding schemes, fundraisers, fire aid to farmers and helping those in need.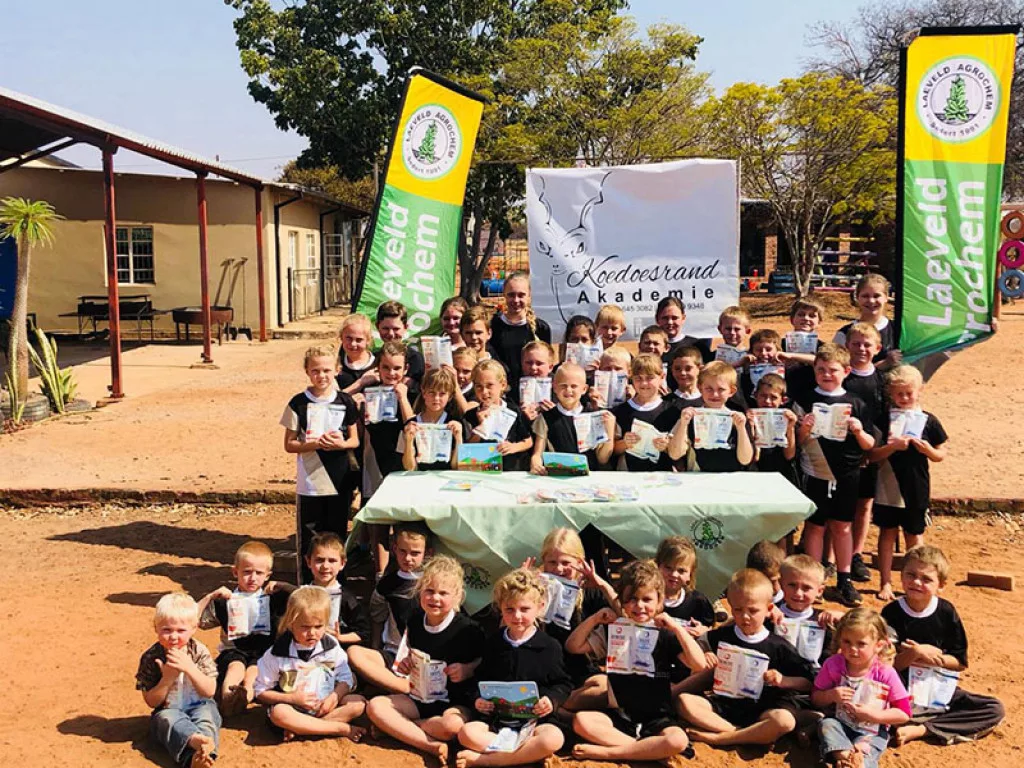 ADVANCED AGRICULTURE
LAC operates in a critically important sector within Africa. South Africa is seen as the 'breadbasket' of the continent; an enduring comment on the vast and successful nature of its agricultural industry, but it is also a hub of Southern African development in the sector.
"What we test, trial and achieve here is rolled out across the rest of the continent," Liebenberg explains. "There are more than 3,500 South African farmers outside the country, so it's important for us to assist them as that's how we spread the knowledge, training expertise and the know-how to the rest of continent."
When it comes to support from partners in the technical sphere, Agri Technovation works exclusively with LAC to render specialised services within the agricultural sector, utilising technical support teams in the process. The team includes qualified professionals with experience in agronomy, horticulture, soil science, geographic information systems, chemistry, and process and production engineering. Commercial growers are advised and supported by specialists who are also intimately involved in product and service development and research, to ensure a specialised offering yet yielding practical, sustainable and financial results on the farm. Numerous commercial African farmers utilise the specialised services of Agri Technovation to determine the soil potential before the expensive development of establishing new orchards or crops begins.
"Through specialised services such as these we can make use of accurate and scientific measures," Liebenberg tells us. "Effectively, anything that moves we can measure. For example, we can measure the growth size and speed of an orange and even track it back to the tree from which it was picked. We measure the moisture of the soil, dam and diesel tank levels, sugar contents of the fruit; literally anything that changes can be measured, and all this data is conveniently captured and displayed on a platform called MyFarmWeb™."
Alongside Agri Technovation, LAC makes use of technology and innovation that is considered the formula for the future, and the fact that this technology and solutions are in high demand all over the world testifies to that.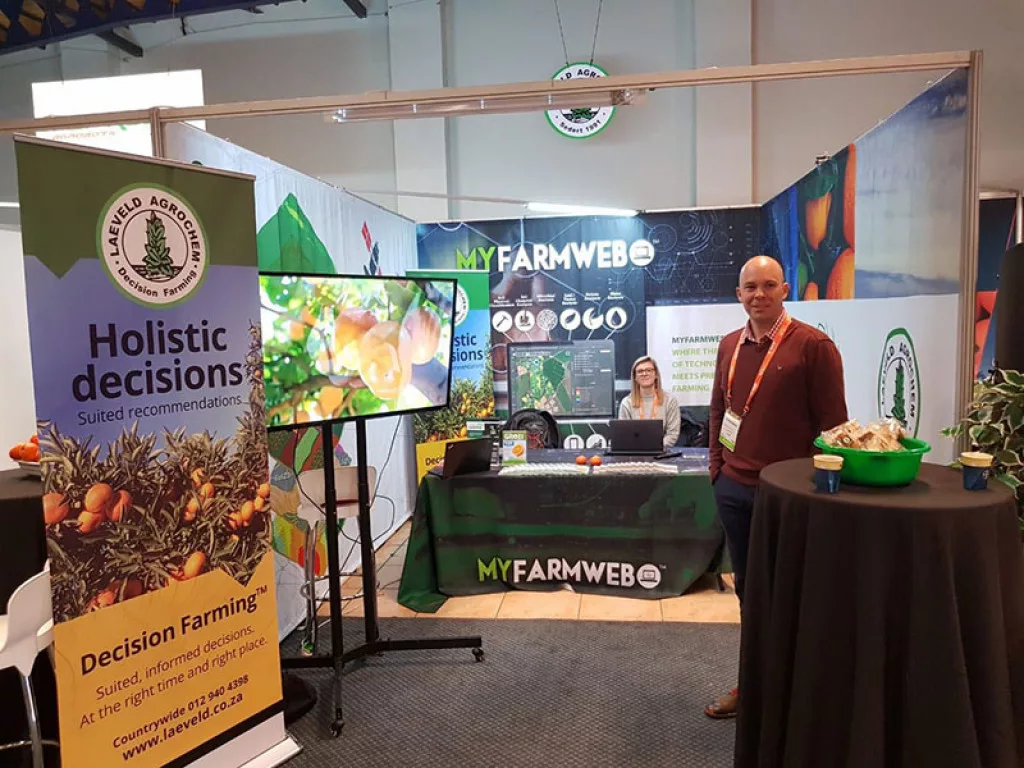 GENESIS PROJECT
Founded in 2013 in South Africa, the GENESIS brand was born out of its desire to provide a nutritious, healthy instant meal to workers in various industries.
In order to be successful, GENESIS had to be formulated to be instant, great tasting, immune supporting, nutritionally balanced and "complete", and able to be simply mixed with cold water. Its unique powder formulation was essential for it to be easy to transport and store.
"At LAC we look at the whole process of farming," Liebenberg says. "This includes individual farmers' health and wellbeing, and so we work with the GENESIS Project as an initiative to give farm workers nutritious meals that support them during their work, which is mostly very labour intensive."
GENESIS is a range of functional food and drink products that are scientifically formulated specifically for people working or living in extreme conditions and who therefore have above-average nutritional requirements. All GENESIS products are formulated with a unique patented and clinically tested functional ingredient, called Sel-Plex and Biomass.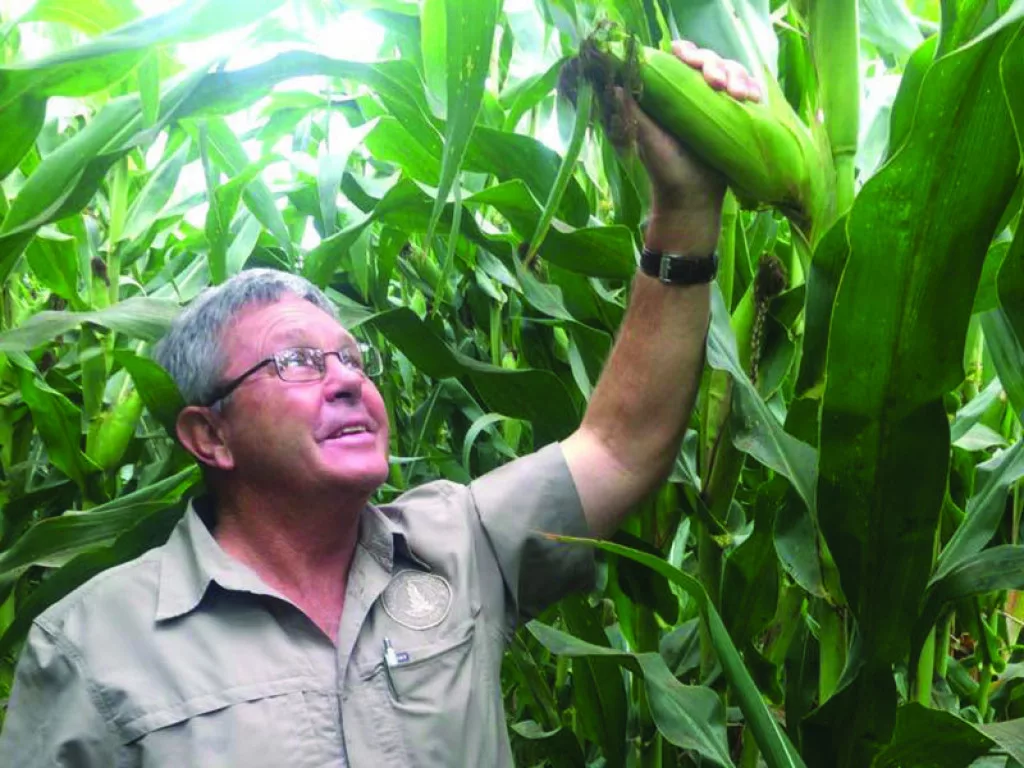 INDIVIDUAL FOCUS
Aligned with LAC' s prioritisation of community, the company is placing a lot of time, money and energy into helping the small-scale farmers.
"These farmers just simply don't have the critical mass compared to those large-scale commercial farmers, and we are now providing those of smaller scale with huge initiatives," Liebenberg elaborates. "South Africa has millions of hectares of unused government land, such as areas that used to be mining land, schools, prisons, hospitals and more, that we can use to train up these farmers, mentor them, supply them with small packs of seed, smaller packages of crop protection products and fertilisers which are more affordable to buy, arrange financial assistance, and monitor what they are doing year on year because we want them to be successful. The investors into these initiatives appreciate our mentorship and the transparency of the complete process, as they want to see when and what was applied, all the way to what crop was harvested and the yield, to even what market it was supplied to.
"This should change the entire face of farming in South Africa, change the country for the better, and when South Africa prospers its neighbouring countries will too, and ultimately the rest of the continent."
This project is aimed to help the small-scale famer firstly generate enough food for his own families' needs, by giving them the Genesis meals and seed packets to grow vegetables. Thereafter LAC teaches them to earn a better income effectively and for the long-term, by for example planting the very high-income generating crop saffron. This allows their families and the wider community to grow and thrive.
"This also eases the pressure on the national government and the taxpayers as the monthly grants paid to the unemployed total billions of rands, so the more people become self-sufficient and contribute to the economy, the better for the country as a whole."