Spearheading the advancement of healthcare in Africa, Sysmex West and Central Africa has positioned itself at the forefront of medical innovation and education. We delve deeper with Managing Director, Eric Osei.
INTRODUCTION
In the MedTech industry, it's important to connect people and technology, build networks across boundaries, tolerate ambiguity, integrate diverse ideas, and allow sustainable solutions to emerge. These ideals carve out the foundation of business and ambitious aspirations of Sysmex West and Central Africa (Sysmex).
"I inspire my teams to discover innovative solutions to uncommon challenges in Africa, to be curious, see new patterns, develop insights and trust their intuition," opens Eric Osei, Managing Director of Sysmex.
Drawing from a vast swathe of diversity in his career to date, Osei transitioned from his industry entry as a pharmacist to a Sales Manager, Area Manager, and then eventually, after working across cultures in Africa with great multinational companies like Roche, BD and Sysmex covering pharma, medical devices and the IVD industry in West and Central Africa respectively, to his current role at Sysmex.
"As Managing Director, I am responsible for leading the transformation of Sysmex's business in West and Central Africa. As an international business manager, it's important to assess trends and developments in the regional economy, provide a framework for analysis to understand economic developments, and reduce the inherent uncertainty and risk involved with doing business in countries," he expands.
By predicting the actions of governments and other entities in the region and their impact on Sysmex's business and its local teams, the company develops action plans to defend, retain, or increase business where necessary.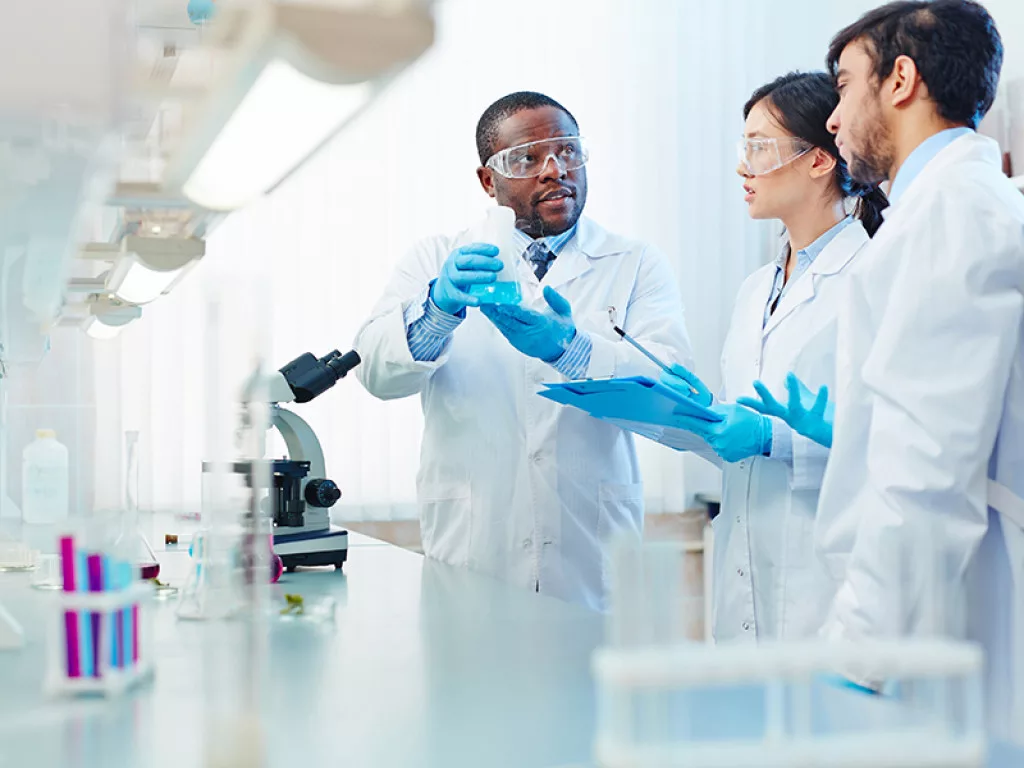 FACILITATING AFRICA'S HEALTHCARE TRANSITION
Sysmex exists as a subsidiary of Sysmex Europe SE, and for over three years the company has actively shaped the advancement of healthcare in West and Central Africa by setting new standards and driving innovations in haematology and other areas of expertise.
Sysmex now sits among Africa's top laboratory diagnostics and healthcare companies and is the industry leader in haematology diagnostics and service.
"We're famous for sales and after-sales support of diagnostic solutions for medical laboratories including automation, and our activities span the entire region," acclaims Osei.
Sysmex looks after the interests of and provides support for its many stakeholders through a range of affiliate companies and local cooperation partners per country. In this way, the company can coordinate the entire buyer experience, including purchasing, delivery, use, supplementary services, maintenance, disposal and replacement marketing, as well as all regulatory issues.
"Sysmex is also home to our main training and service centre called the Sysmex Academy. One of our strongest assets is that we love knowledge. We love applying it in smart ways to create unique solutions that really help people, our clients, and our partners," he tells us.
Currently, Sysmex is actively expanding its expertise and is already breaking new ground in such diverse fields as coagulation and urinalysis, near-patient testing and automation.
Osei believes that the people of Sysmex, their know-how, creativity and engagement are the company's most valuable resource.
"Excellent collaboration is a way to tap into this resource and is, therefore, a key driver for all future success. Leadership is another important enabler of collaboration, as this provides the framework for action for all members of the organisation," he outlines.
"Our principles have been developed by Sysmex employees for Sysmex employees. These principles represent our shared ambition for successful collaboration and leadership. By describing values, motives, beliefs as well as behaviour, they offer a possibility of identification with what we believe is important to us."
Osei further believes it's these principles that have built a solid foundation for success at the company.
"The Sysmex way is a good representation of who we are and how we want to act, and one of the core features of the Sysmex way is trust. Clients must trust the fact that our solutions solve their challenges, and they must trust our products, services, and staff. Ideally, our employees also trust in their abilities and those of the company," he clarifies.
In almost all areas, Sysmex employees are given broad scope for decision-making. Experience has taught Sysmex that having confidence in its employees translates into close involvement with the company – a great, mutually-reinforcing circle.
"We greatly appreciate competence and teamwork and the remarkable diversity and creativity generated by simply letting people be who they really are," Osei adds proudly.
HEALTHCARE THROUGH EDUCATIONAL PREVENTION
Sysmex, Ajinomoto Foundation and NEC have initiated a cross-industry co-creation project to improve maternal and child health and nutrition in the Republic of Ghana.
Malnutrition and malaria are two of the most severe health issues in Ghana, and are considered the most significant risk factors for death and disability. The former is a leading factor in stunting the growth of unborn children and infants and causes anaemia, which enhances the risk of severe malaria. Additionally, children under five and pregnant women are especially vulnerable to malaria, making it particularly important for Sysmex to take an integrated approach to the prevention of malnutrition, anaemia, and malaria.
By combining effective nutrition education for mothers and children in Ghana using ICT with business-based approaches, such as supplement production by local private companies and marketing and infiltration activities by local NGOs to enable sustainability, Sysmex aims to make behavioural changes to healthcare and strengthen the health system through human resource development of medical professionals. Utilising innovative ICT and clinical testing technologies originating in Japan will contribute to creating environments where pregnant women, breastfeeding women, caregivers, and children can enjoy high-quality nutrition and health services.
Looking to continually enhance the healthcare space, Sysmex aims to promote improved test quality and access through the introduction of malaria diagnostic medical devices and educational activities for medical professionals, leading to the early detection and treatment of anaemia, malnutrition and malaria through human resource development.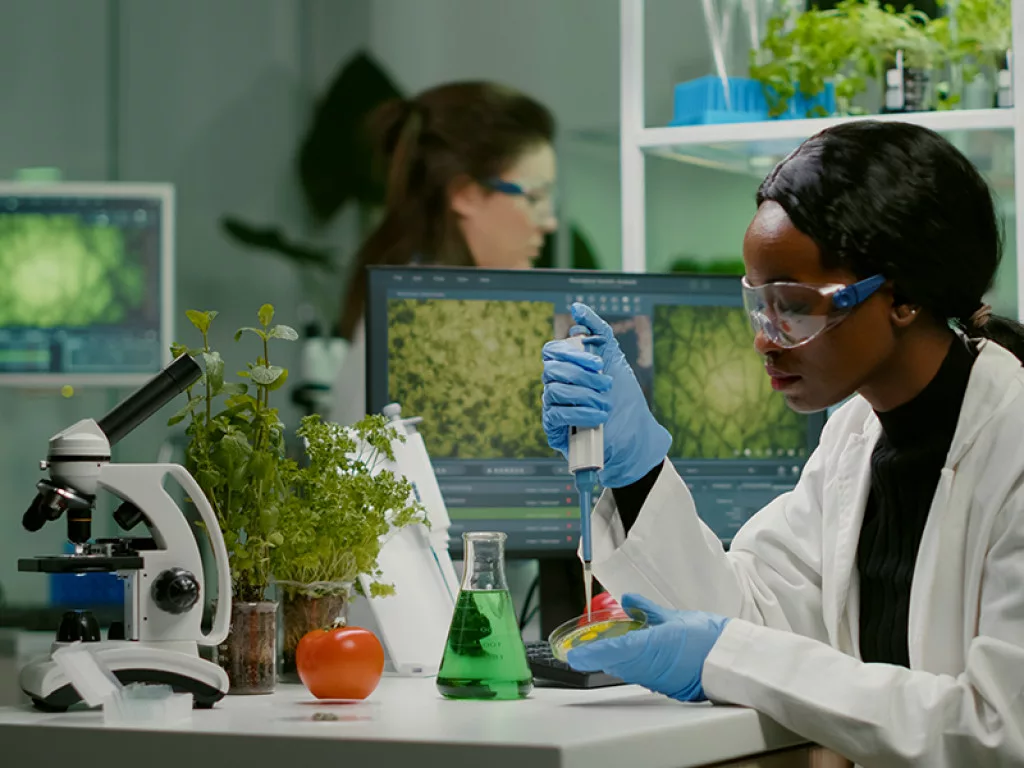 INTERNSHIPS AND ACADEMIC TRAINING
The Sysmex Academy was envisioned to expand the company's customer knowledge. Classroom training, digital training and webinars are now accessible in French and English for all countries in the West and Central Africa region.
Another strand of the academy is the Sysmex e-Learning portal, which is now available via mobile app for free on all iOS and Android devices. It is the perfect complement for all Sysmex digital training, allowing users to access tests, certificates, and much more, now readily available from a phone, even without an internet connection.
Regarding further education and development, the internship programmes created by Sysmex offer a wide range of opportunities, particularly for the younger African demographic. Some beneficiaries of these internship programmes have additionally been given the opportunity to work full-time at Sysmex, based on their work ethics and the availability of these opportunities during the periods they interned.
"We hope to make a difference in giving opportunities, which is often unusual in our area of specialisation, to these young people as an array of hope towards the motivation of others to choose professions in medical science in Africa," Osei elaborates.
TAKING THE FIGHT TO AMR
High-performance medicine thrives on interdisciplinary dialogue, ideally reaching across the aisle between clinical and diagnostic disciplines so that adequate and rapid therapy can be guaranteed in the future.
Antimicrobial resistance (AMR) knows no boundaries; it can affect anyone, of any age, in any country. AMR is the ability of microorganisms such as bacteria, viruses, and parasites to stop an antimicrobial, such as antibiotics, from working against them. AMR can also lead to treatments becoming ineffective and accelerate the spread of infections. Microorganisms are increasingly harder to treat with antimicrobial medication, and more and more bacteria are becoming resistant to antibiotics. Therefore, antivirals must constantly keep up with new mutations as well.
"Sysmex intends to focus on the AMR fight in West and Central Africa using our urinalysis technology and partnering with health authorities in various countries to develop and implement AMR policies for public safety," explains Osei.
Sysmex implemented the first fully automated urinalysis analyser in Komfo Anokye Teaching Hospital, located in Kumasi, Ghana. This fully automated urinalysis testing system combines the integration of the urine chemistry analyser UC-3500, urine particle analyser UF-4000 and the urine particle digital imaging device UD-10.
"The Sysmex XN-31 automated analyser is also elevating the malaria diagnostic game to another level, and it's really something that the world has been looking forward to having in terms of the fight against malaria," he adds.
It is advancements like the game-changing analysis technology and tools offered by the company that promise Sysmex will maintain its position moving forward, as a true pioneer of the African healthcare space.