As access to digital services is on the rise across Africa, Evans Silavwe, Acting CEO of INFRATEL, discusses digitally connecting Zambia's urban and rural communities with reliable infrastructure.
INNOVATION AND COMMUNICATION
The information and communication technology (ICT) sector plays a crucial role in growth, nurturing young innovators, and enabling the advancement of all other sectors. It is now clear that industries can only realise their full potential by adopting technological tools and systems.
"Africa's ICT access is on the rise, driven by the government's digital transformation agenda. It has been recognised that you cannot achieve digital transformation without reliable ICT infrastructure," explains Evans Silavwe, Acting CEO of INFRATEL.
As the premium ICT and telecommunications infrastructure provider in Zambia, INFRATEL oversees and operates three state of the art data centres along with 1,253 communication towers spanning the 10 provinces of Zambia for wireless communications infrastructure.
INFRATEL's data centres were built under the Smart Zambia projects, and the production data centre in the capital city of Lusaka has been Tier 3 design certified by the Uptime Institute.
The company is locked in engagements to access the backbone of the national fibre optic network. As Zambia's premium ICT and telecommunications infrastructure company, owned by an investment arm of the government of the Republic of Zambia, the Industrial Development Corporation (IDC), access to the national fibre network ties in with INFRATEL's vision of making ICT services accessible everywhere.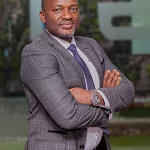 INVESTING IN INFRASTUCTURE
African countries have invested in data centres for cloud computing and a whole range of associated services are provided to shorten the go-to-market time for operators. This allows start-ups and entrepreneurs to have minimal capital expenditure (CapEx) required in server infrastructure and software.
"The proliferation of FinTech has contributed to the adoption of digital channels for service delivery. It is a sector with an exciting future as digital services take root and the adoption of online transactions becomes normalised," states Silavwe.
The INFRATEL agenda is for ICT to be accessible to all Zambians, and Silavwe is fully onboard with continuing to progress in that direction as Acting CEO.
Many countries have invested heavily in the building of reliable connectivity through the interconnection of cities and towns using optic fibre, installation of telecommunication towers, and investment in literacy programmes that take ICT to every corner of the region.
"Some countries have additionally adopted universal access programmes, which are meant to enhance ICT penetration in unserved and underserved regions. This has enabled the construction of key telecommunications infrastructure in places where otherwise the private sector would be hesitant to invest due to low commercial activity," he acknowledges.
To support this, INFRATEL's data centres offer web hosting, software development, payment solutions, and cyber security as a service, while the INFRATEL wireless communications infrastructure hosts all three mobile network operators, internet service providers, some TV and radio stations, and other wireless equipment vendors.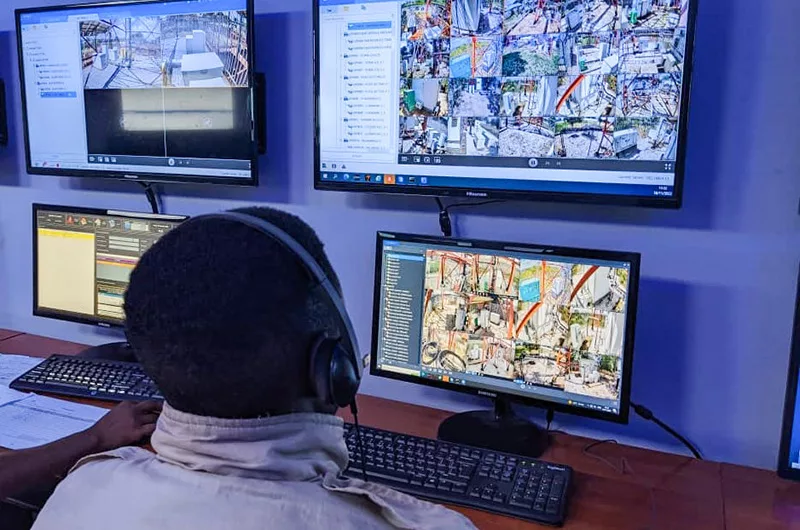 ON CLOUD NINE
INFRATEL provides and operates Zambia's first cloud platform that offers clients the option of flexible storage in multiple gigabytes with scalable storage that can support changing business requirements.
As a hybrid, the cloud platform allows INFRATEL to offer a subset of the Microsoft Public Cloud services from its Tier 3 data centres. Extensive services on offer include Office 365, virtual machines and storage, web hosting, and software as a service (SaaS) and platform as a service (PaaS) solutions.
Recently, INFRATEL enhanced its cloud offerings with Microsoft Azure Stack, therefore, for the first time, customers in Zambia will be able to provision services in the cloud without human intervention through the self-service portal that comes with the platform.
Microsoft Azure Stack creates an opportunity for young developers to innovate and generate solutions with its broad spectrum of services, along with opportunities for businesses to digitally transform and reduce CapEx.
The plans for a second cloud platform are well underway, and it is scheduled to launch in Q2 of this year. The platform will deliver the three main types of cloud computing options: infrastructure as a service (IaaS), PaaS, and SaaS.
"These services will allow customers to leverage improved automation and built-in security to mitigate threats – ultimately supporting superior migration and economics," Silavwe informs us.
"The cloud platform includes industry-leading scalability and availability, integrated governance and control along with reliability backed by end-to-end service level agreements (SLAs)," he continues.
The cloud mission extends to emerging technologies, for example, artificial intelligence (AI), machine learning (ML), the Internet of Things (IoT), blockchain, and human interfaces.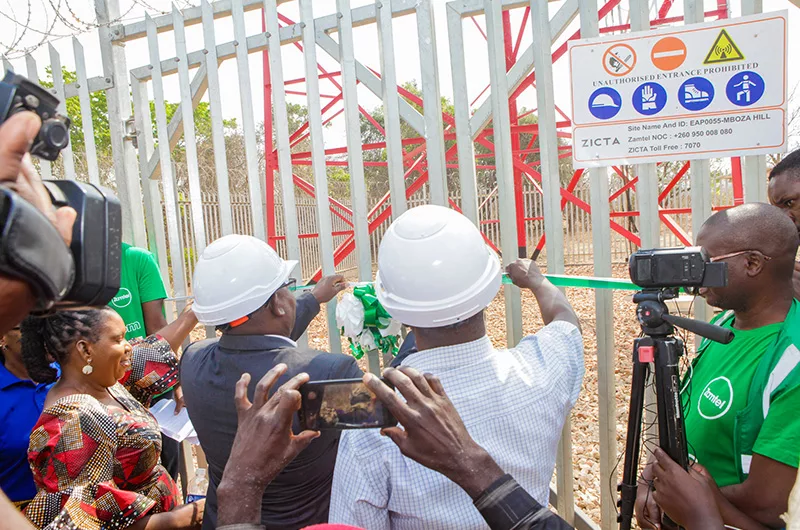 INFRATEL INNOVATION
To limit theft at its tower sites, INFRATEL launched an electronic security system, which was implemented in conjunction with its security innovation partner Corvus Solutions.
"With armed rapid response teams positioned in Lusaka and Copperbelt, the solution uses on-site cameras supported by an AI engine that reports suspicious activity to the relevant officers. The response teams stationed in strategic places are able to respond in less than 10 minutes, thus eliminating theft in the major provinces," Silavwe shares.
Looking ahead, it is clear why anti-theft measures are necessary and more important than ever: INFRATEL is targeting a 40 percent growth in revenue in 2023, and this will be achieved through the expansion of its communications tower count and tenancy alongside the introduction of more services in the data centre.
As the company continues its expansion, the focus will be on tower densification in urban towns while the rural towns will benefit from the bolstered greenfield tower sites as well as the activation of already covered regions.
In addition to taking communications and ICT infrastructure services to rural areas, there will be a minimum of two new cloud platforms launched this year.
"All these efforts will spur growth as they address the identified gaps. Along with growth, INFRATEL's central strategic effort is aimed at improving communications infrastructure," he adds.
A project to build around 80 telecommunication towers will meet the demand for reliable connectivity in urban areas with a growing population. The towers will also prepare for the introduction of new technologies such as 5G that need closer cell spacing.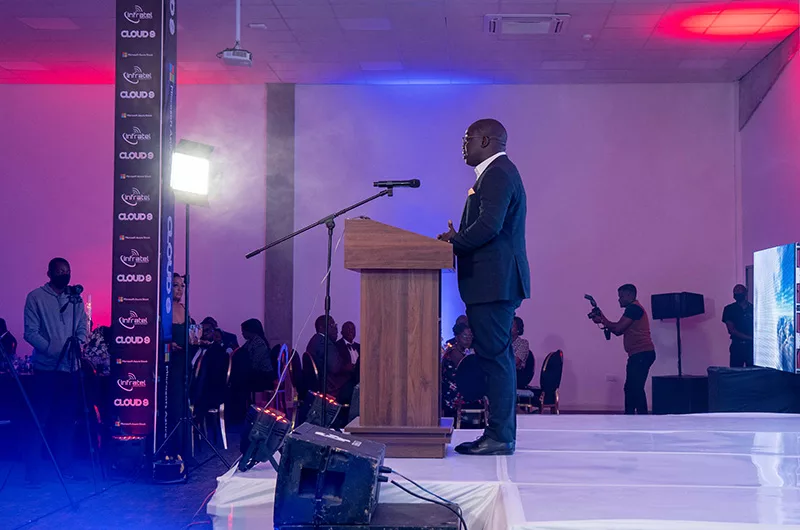 STAFF AND SERVICES
Alongside the services offered by the company, INFRATEL is improving life for the Zambian people in other ways; it has invested in hybrid power solutions to reduce greenhouse gas emissions evidenced by 60 percent of the sites being solar-powered. Additionally, INFRATEL has invested in a variety of corporate activities aimed at cultivating a highly motivated and engaged workforce.
"INFRATEL recognises its staff as its most valuable assets and treats them as such. Staff are kept engaged throughout the year and informed of all company undertakings through regular updates. Staff morale and appreciation go a long way, so we ensure that the team is kept motivated," Silavwe emphasises.
Staff recognition and reward are paramount, with the company keen to acknowledge contributions from its workforce. Team building events are regularly implemented and feedback is valued and encouraged, alongside celebrating wins for individual efforts. In addition, staff are constantly trained to keep up with developing technological trends.
As a reflection of how the company prioritises the people behind the operation, INFRATEL understands the importance of community, and uses its position to improve services with an initiative for schools and the rural population "as a way of giving back".
In 2022, INFRATEL commenced with the programme of renovating classes in schools which host some of its tower sites. Equally, rural communities that are struggling with clean water benefit from the boreholes drilled by the company near its tower sites. Here, the communities take full ownership of the telecommunications infrastructure and protect it from theft and vandalism.
Silavwe understands that it is through the company's people that INFRATEL unlocks the innovation that will guide it into the future.
"INFRATEL puts innovation at the centre of its operation. To specifically address this, dedicated staff have been recruited with a particular emphasis on software development skills. This team has already delivered many key solutions to the Zambian market," he shares.
To ensure growth, an innovation hub will be launched in 2023 that will work as an ideation centre to help young innovators explore their creativity.
"Our massive infrastructure makes INFRATEL a one-stop shop for digital transformation, ICT solutions, and an enabler for wireless communications. This makes us the obvious choice for our customers," Silavwe concludes.