Through its South Africa branch, HDI Global SE's complete range of products insure against business risks in the country. Shaun Scandling, Managing Director of HDI Global South Africa Limited, tells us more.
VALUE-DRIVEN INSURANCE
In certain classes of business, the insurance industry has been through a difficult cycle over the last few years.
This is largely on the back of natural disasters around the world, and geopolitical events resulting in insurance losses and lower investment returns.
These have put pressure on the industry, and insurers have responded by building resilience within their organisations to ensure they are sustainable for years to come.
Indeed, the rapid pace of change is widely acknowledged, highlighting the importance of staying up to date to comprehend the risks and potential challenges that lie ahead.
"This is a thrilling period for the insurance industry, as we actively seek solutions to address these problems and collaborate with clients in innovative ways to navigate the ever-changing risk environment," opens the Managing Director of HDI Global South Africa Limited (HDI Global South Africa), Shaun Scandling.
HDI Global South Africa is one of 39 entities that represent HDI Global SE (HDI) in more than 175 countries across five continents, giving the group access to vast expertise and the reach to support its clients and their evolving requirements in a transitory landscape.
A broad and needs-based range of insurance solutions and accompanying services are offered by HDI to companies from the trading, production, and service industries, who need an insurance partner they can rely on.
PIONEERING SOLUTIONS
Present in South Africa since 1998, initially under the Gerling Global banner, HDI is celebrating its 25th year of operation in the country.
"Our DNA is in writing insurance cover for the industrial sector. We have good experience in managing complex risks across several classes of business, including property, liability, engineering and marine, amongst others," Scandling informs us.
The HDI group supports its clients as they expand their businesses globally with roughly 5,000 international insurance programmes and more than 27,500 policies issued.
HDI Global South Africa supports many large European industries that operate locally in South Africa, so they can focus on their business.
"It is always worth talking about our offering and capabilities, but without the sense of purpose to guide us, it does not always come together," notes Scandling.
"We understand that, which is why everything we do is underpinned by our purpose – together, we take care of the unexpected and foster entrepreneurship – and vision – pioneering value-driven insurance solutions globally."
SOCIALLY RESPONSIBLE INSURER
The importance of sustainability for the environment and society can hardly be overestimated, which is why it is of great relevance in the insurance industry.
Specifically, the dangers posed by climate change make sustainability a pertinent issue. As extreme weather events become more common as a result, losses from natural disasters have risen significantly, leading to a growing need for insurance solutions to protect against such risks.
At the same time, it is becoming increasingly difficult to estimate the probability of natural disasters occurring and their impacts, a trend that the insurance industry is particularly affected by.
Creating responsible and sustainable added value is one of the core corporate management principles of HDI, who includes ecological and social issues in its strategic targets as well as in its management and governance. In its commitment to sustainability, HDI aims to strike the right balance between the interests and needs of all stakeholders.
In doing so, HDI can help establish principles for doing business in a sustainable manner that extend beyond company boundaries. Ultimately, this also allows the group to live up to its social responsibility as an insurer, to protect individuals and enable the economy and companies to function properly.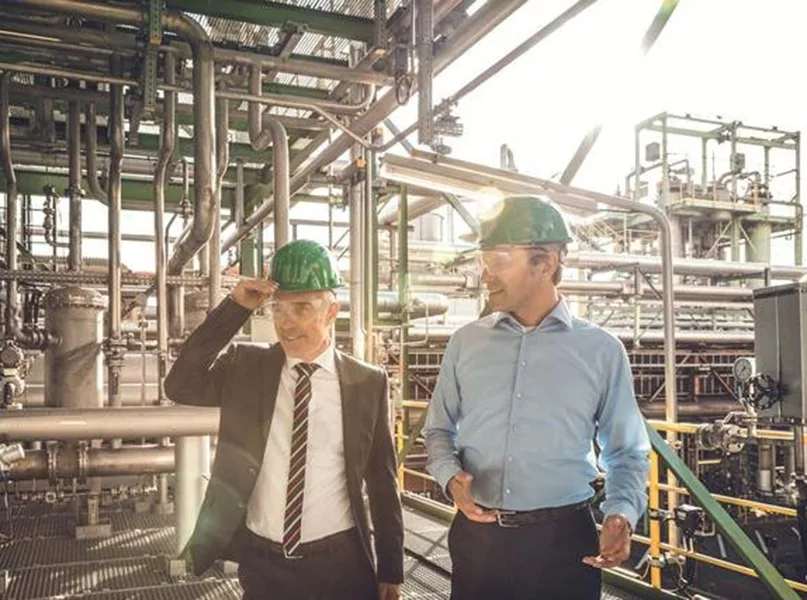 DATA FOCUS
As well as being driven by value, HDI Global South Africa's current focus is on the use, accuracy, and completeness of data.
Data is very important to HDI Global South Africa, as it is across the insurance industry, and is used for several reasons.
Better data, for instance, helps the company to make sound decisions by using accurate and reliable information that is readily available in an easily digestible format.
"Well informed decisions made by an insurance company mean they can make better decisions with their capital," Scandling notes.
"Insurers may be using capital unnecessarily due to poor data. This can be very costly and limits opportunities to use capital more productively in other areas that can produce growth."
Data is all the more important to HDI Global South Africa as it considers how to make use of artificial intelligence (AI) in the business in future.
The data used for AI needs to be accurate and complete, or it may yield poor or biased results which can also be costly in various ways.
"In the end, data is an asset and we need to take care of it as much as we take care of other physical assets," emphasises Scandling.
---
Can You Talk Us Through Your Journey in the Insurance Industry?
---
CLAIMS SUPPORT
The insurance sector relies on a number of different relationships, from brokers and loss adjusters to attorneys and service providers that support HDI Global South Africa in the claims process.
Each of these plays a pivotal role in the value chain. Brokers, for example, are a key link between insurers and clients, providing advice to the latter on their insurance needs and translating it into a proposal to the former.
"We value the role of brokers, and work with them to solve our clients' problems or fill their insurance needs," Scandling outlines.
Loss adjusters, meanwhile, step in during the claims process. At this stage, clients need insurance products, whilst HDI Global South Africa and the insurance industry get to show off their capabilities.
"Loss adjusters assess the loss and liaise with the client through the claims process. They really represent the insurance sector and are, therefore, one of the key stakeholders in the value chain."
Supported by strong relationships with the likes of brokers and loss adjusters, HDI is building the brand in South Africa.
HDI wants to become a global player, and HDI Global South Africa is playing its part.