Wynand Smit, Managing Director, provides a comprehensive overview of Isipani Construction's extensive project portfolio across the Western Cape of South Africa.
CONSTRUCTING ON THE WESTERN CAPE
The construction industry in the Western Cape of South Africa (SA) is in a very strong place, more so than the rest of the country.
Not only is the region well run, but there is also a strong level of accountability within its municipalities and structures.
Additionally, the Western Cape is a safe place for developers and overseas investors, as infrastructure is kept to a high standard, and there are significantly less issues with its electricity network compared to other parts of SA.
"We also see a big influx of people from Gauteng and other parts of SA moving to the Western Cape, bringing with them new investment, skills, possibilities for extra growth, and potential for the region to expand through construction," adds Wynand Smit, Managing Director of Isipani Construction (Isipani).
Isipani is fortunate to be based and operating in the Western Cape, which includes SA's legislative capital of Cape Town and the city's central business district (CBD), making a big difference to the company's order book compared to elsewhere in SA.
"The future for us is very bright. We have been appointed to carry out a lot of work, and we have plenty of projects lined up," Smit sets out.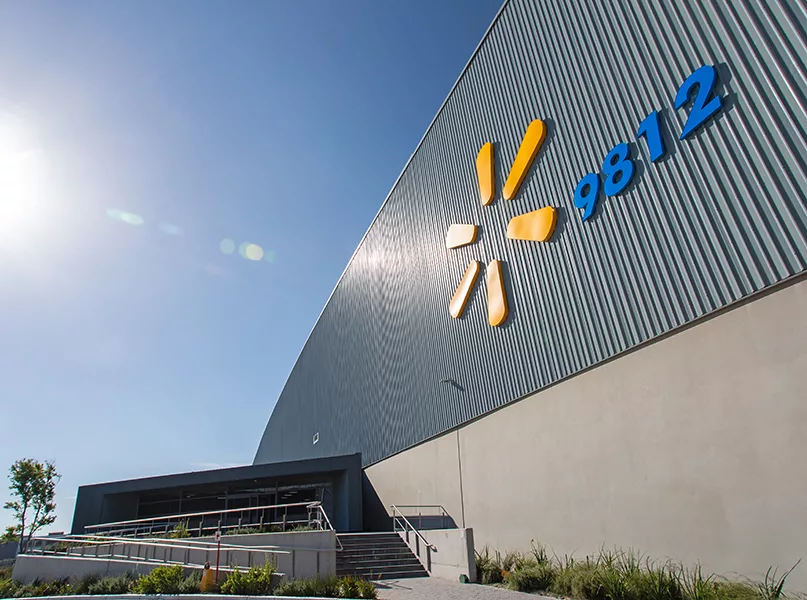 WOODSTOCK QUARTER
A respected building and civil contractor specialising in commercial, retail, industrial, governmental, and large residential construction, Isipani has more than 60 years of experience and a proven track record of successful projects.
One such project is Isipani's work on the Woodstock Quarter mixed-use development in Cape Town.
The project is ideally located in the city's trendiest suburb, Woodstock, and is one of the company's largest to date, with a peak of between 750 and 800 people working on the site.
The flagship development involved the construction of 386 apartments, four levels of basement parking, and a retail footprint of 7,300 square metres (sqm) for 171 stores, with a total floor area of 55,000 sqm.
A complex water reticulation system and a reverse osmosis purification plant was also added to make Woodstock Quarter entirely self-sufficient in terms of its water supply.
The site was handed over to Isipani in May 2017, once the initial excavation and lateral support work had been completed. The excavation work, however, had exposed an underground spring capable of delivering up to 350,000 litres of water per day.
Groundwater management therefore remained a constant challenge for Isipani during the first few months of the project, until work finally reached platform level in December 2017.
The narrow streets of Woodstock, meanwhile, created many logistical challenges for the company.
"People had to be appointed to manage crane time and drop-off points, as the cranes were operating 12 hours a day, with two trucks negotiating very narrow streets to deliver building materials such as cement, sand, and bricks," recalls Smit.
"Space was another issue, especially during the early phases of the development, until the final slab was cast and site offices could be brought on site."
Prior to working on Woodstock Quarter, Isipani completed work on the mixed residential and retail development, Hibernian Towers.
The building was 65 metres (m) tall and accommodated 26 studio apartments, 81 luxury three-bedroomed apartments, and two penthouses.
The design comprised two towers of 12 and 18 levels, respectively, resting on a single podium. The podium, four levels high, was designed to accommodate shops, offices, and two levels of flats. The design linked the podium and two towers with a central 12-storey atrium and glass elevator.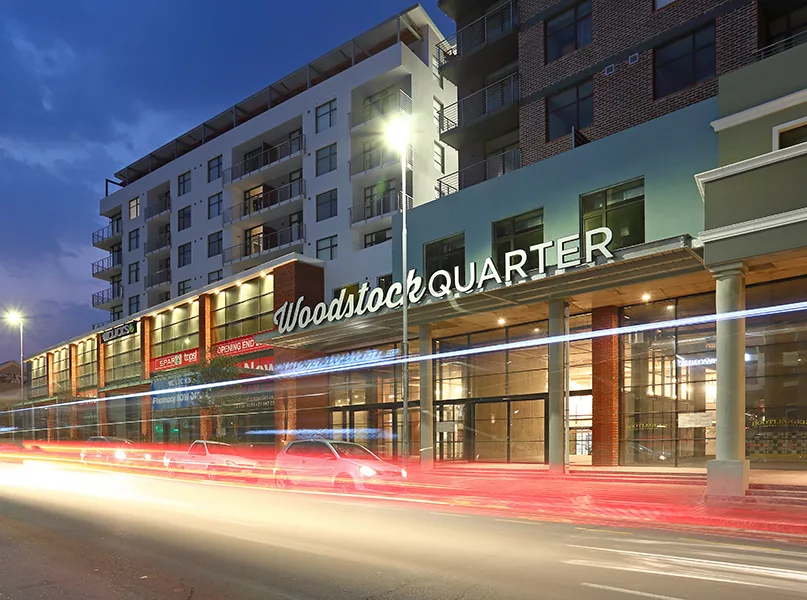 WHALE COAST MALL
Away from residential construction, Isipani has also worked on the Whale Coast Mall in the South African town of Hermanus.
The Whale Coast Mall is a high-end regional shopping centre and was Isipani's largest contract at the time of construction.
The flagship project, which went on to win the Spectrum Award at the 2018 Retail Design and Development Awards (RDDA), was originally conceptualised as a large open-air complex, but after considering the variable weather conditions in the region, the designers enclosed the structure under a single roof.
Despite this modification to the original design, the mall's interior retained an airy, contemporary feel. The design of the canopy at the shopping centre's main entrance, meanwhile, was inspired by a whale's tail.
"Marine and nautical themes are evident throughout the building and include mosaics of turtles and dolphins, giant wire mobiles of whales, and images of ships and marine life," Smit reveals.
The mall's retail space accommodates two anchor tenants as well as 80 smaller shops and restaurants, a food court, and two cinemas. The main 179-seater cinema was designed to double up as a theatre, complete with a stage and dressing rooms for performers. This is complemented by the Beanbag Theatre, a cinema for kids that only shows child-appropriate films.
"The theatre's name is derived from the 30 large beanbags used for seating," Smit informs us.
The interior construction of the Whale Coast Mall included two lifts and two escalators, while exterior civil works included 1,460 parking bays. The design also has many energy conservation features to maximise the use of natural light, as well as light sensors and LED lights.
Isipani had 75 employees on site during construction of the project, which also created work opportunities for local builders and sub-contractors, while local children had the opportunity to help to create the glass mosaics installed in the mall's ablution areas.
SUN VALLEY MALL
Elsewhere, Isipani has also worked on the Sun Valley Mall in Noordhoek, a village known for its scenic beauty, beaches, indigenous vegetation, and wetlands.
This project comprised construction of the mall, a Virgin Active health club, as well as the surrounding 950-vehicle parking area. The build for the two-storey Virgin Active included a swimming pool, steam room, and a health bar.
Numerous green technologies relating to the efficient use of light, skylights for natural lighting, as well as heat pumps, were also incorporated in the mall's design.
Isipani faced a number of environmental challenges on the site of Sun Valley Mall. Cape Town's notorious South-Easter – the strong, often persistent and dry south-easterly wind that blows on the South African coast from spring to late summer – made working conditions particularly difficult.
"With wind speeds in excess of 70 kilometres per hour (km/h), the cranes could no longer be operated with any degree of safety and the hours lost added to the pressure of meeting construction deadlines," acknowledges Smit.
"An excessive amount of underground water was also discovered while constructing Virgin Active's swimming pool."
There were additional ecological challenges due to the development's proximity to an important wetland that is the breeding ground of one of the Western Cape's endemic species, the western leopard toad.
The species is under constant threat as all known breeding populations are found within Cape Town's metropolitan areas, specifically Tokai, Muizenberg, Hout Bay, Noordhoek, Observatory, and Grassy Park.
In August every year, thousands of western leopard toads migrate to their respective breeding ponds to mate before returning to their urban habitats.
In Noordhoek, volunteers and members of the Endangered Wildlife Trust erect toad barriers on Noordhoek Main Road. As the toads are unable to jump the barriers, they can be caught and safely carried to Lake Michelle where they remain until September, when volunteers once again help them cross the road.
"In order to protect these endangered toads while Sun Valley Mall was under construction, the wetland area had to be fenced off as a no-go area," shares Smit.
"In addition, a water canal feeding the wetland area also had to be protected from potential spillages related to construction activity."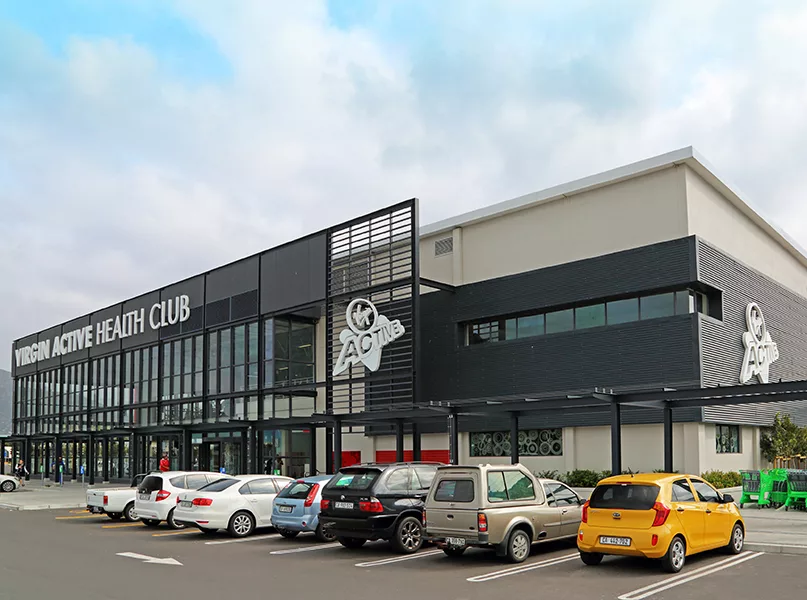 PEPKOR HEAD OFFICE
In the neighbouring suburb of Parow, Isipani has also completed several projects at Pepkor's head office over the years, including a new boundary wall, a double-storey parking garage, and a four-storey parking garage.
The parking facility completed in 2017 provided many challenges as it had to be constructed on top of the existing concrete roof slab of a "live" call centre.
Direct access for support work was forbidden to ensure the safety of the employees working in the call centre, so in order to access the roof slab, a self-supporting propping system had to be designed by Peri, one of Isipani's formwork suppliers. The propping system worked well, and the parking garage was completed within the specified timeframe.
The most recent project at Pepkor's facility included alterations to the existing building's façade and offices. The refurbishment of Pepkor's executive office space required a high level of craftsmanship with the introduction of oak timber cladding, oak flooring, and marble finishes.
While renovating the façade of the factory's canteen, meanwhile, three floors in the surrounding area had to be hoarded off in multiple phases and renovated before the project could progress.
"The timings were sensitive, so we had to progress according to a tight schedule," Smit says.
Work was also done on the façade of the western parking building which had a steel substructure cladded with fenestra panels.
Changes likewise had to be made to the underlying steel work to accommodate the signage mounted on the façade, whilst smaller renovation projects inside the building included changes to the building's entrance and the remodelling of some of the offices.
"For the construction team, the major challenge was to work while the building remained operative," notes Smit.
MASSMART DISTRIBUTION CENTRE
The most recent project highlighted by Smit, however, is Isipani's work on Massmart's new centralised distribution centre in Brackefell.
Completed in December 2020, the project included a large warehouse, a CDS office, and two pilot offices, altogether spanning a total of 67,000 sqm.
"The massive warehouse structure is the most striking feature of this development. It has an under-roof space of 52,000 sqm, which is equivalent to seven rugby fields," Smit comments.
"The structure required 80,000 sqm of roof sheeting, and 1,140 tonnes of steel; the warehouse's continuous roof sheeting system was designed to minimise weaknesses in the roof area."
At its centre, the vaulted roof has a maximum height of 15.5m. It is one of the largest single-roof surfaces in Cape Town, and the largest under-roof warehouse undertaken by Isipani.
The warehouse structure consists mostly of steel elements, with Rheinzink cladding used to give the office building a modern finish.
Reinforced steel fibre flooring was also used to create a surface with fewer joints to decrease maintenance and provide a smoother surface for forklift operations.
"Tilt-up panels and columns were used to increase the speed of production," continues Smit.
"The slabs were first cast on special casting beds, then lifted upright onto their foundations to construct the exterior walls and columns."
The project was abruptly halted in March 2020 due to the COVID-19 pandemic, however, once the subsequent lockdown was lifted, round-the-clock teamwork enabled Isipani to meet the December deadline.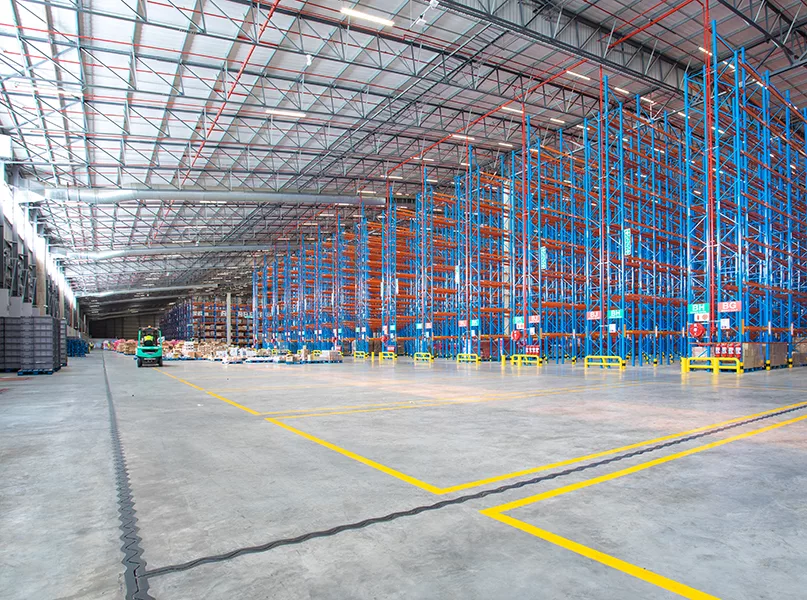 PEOPLE AND PROCUREMENT
None of these projects, past or present, would have been possible without the people at Isipani, who are the company's biggest asset.
"Without our people, we would not be able to do what we do," Smit emphasises.
"We also believe that training people in-house makes a big difference to the culture of the company and the quality of work that we strive for."
Partners are equally important to Isipani, who makes use of a select number of subcontractors for specialist work and procures quality products from its suppliers.
Currently, Isipani is in a very fortunate position where it has also procured a lot of work, taking the company well into 2024.
Therefore, the priority is to deliver well-constructed, quality projects on time to clients that have entrusted Isipani with development.
"Other targets for us are to be profitable and maintain our structures within the company so that we can be more effective and manage not only our projects, but also our people to the best of our ability," Smit concludes.
"Building further client relations is also something that we value highly, and we want to equip ourselves and move into the turnkey side of developments."
ISIPANI CONSTRUCTION PARTNERS