As Africa's premier cement producer, we examine the operations of Dangote Cement in Cameroon and across the continent.
INTRODUCTION
Africa's leading cement producer. It's a title that Dangote Cement are certainly proud of.
Dangote Cement Cameroon sits under the wider Dangote Cement Group, which operates a wide spectrum of businesses such as cement manufacturing, sugar milling, sugar refining, packaging material production and salt refining, among many others. The Group's vision is to be recognised as a leading provider of essential needs in food and shelter in Sub-Saharan Africa.
Dangote Cement is Nigeria's largest-listed firm and operates two-thirds share of the domestic cement market. With the value of Africa's cement industry anticipated to grow at a compound annual rate of 5.9 percent from 2020 to 2029, driven by a swathe of infrastructure development projects, the company is a sector where opportunity is everywhere. As one of the biggest conglomerates in sub-Saharan Africa, Dangote Cement is exposed to typical challenges which are tackled with sound business integration.
One of the company's biggest challenges is power supply. Lots of countries within Africa have a poorly developed or non-existent electrical grid, however, Dangote has implemented internal generation capabilities to become self-sufficient in power. There are now on-site power plants at most of Dangote's production facilities in Nigeria, Senegal, Tanzania and Zambia.
Dangote Cement operates in a number of countries within the region, such as Nigeria, Congo, Ethiopia, Ghana, Senegal, Sierra Leone, South Africa, Tanzania, Zambia and of course, Cameroon.
CAMEROON OPERATIONS
Cameroon is bordered by a host of African countries. To its west sits Nigeria, Chad its northeast, the Central African Republic to the east, while the Equatorial Guinea, Gabon and the Republic of the Congo are to its south.
The country enjoys relatively high political and social stability. This has permitted the development of agriculture, roads, railways and significant petroleum and timber industries.
Cameroon's major export markets include France, Italy, South Korea, Spain, and the United Kingdom, with the country aiming to be regarded as an emerging country by 2035.
In Cameroon, Dangote Cement's 1.5Mta cement grinding facility, with a dedicated jetty for offloading clinker directly to the plant in Douala, opened in March 2015 and was the first entrant in Cameroon's cement market in 40 years. Currently, Dangote Cement imports clinker from third party suppliers. In time, it plans to import clinkers from its factories in Nigeria, guaranteeing higher-quality material. In Cameroon, clinker is ground with the local pozzolana additives and the primary product is bagged 42.5-grade cement.
Dangote Cement is of the highest quality and comparable to any quality cement brand globally. Cement from Dangote's modern factories is sold in 50 kilogrammes bags, 1.5 tonne jumbo bags and in bulk tankers. Stringent quality assurance processes are put in place so that customers can be assured of receiving a high-quality product that meets all required technical standards.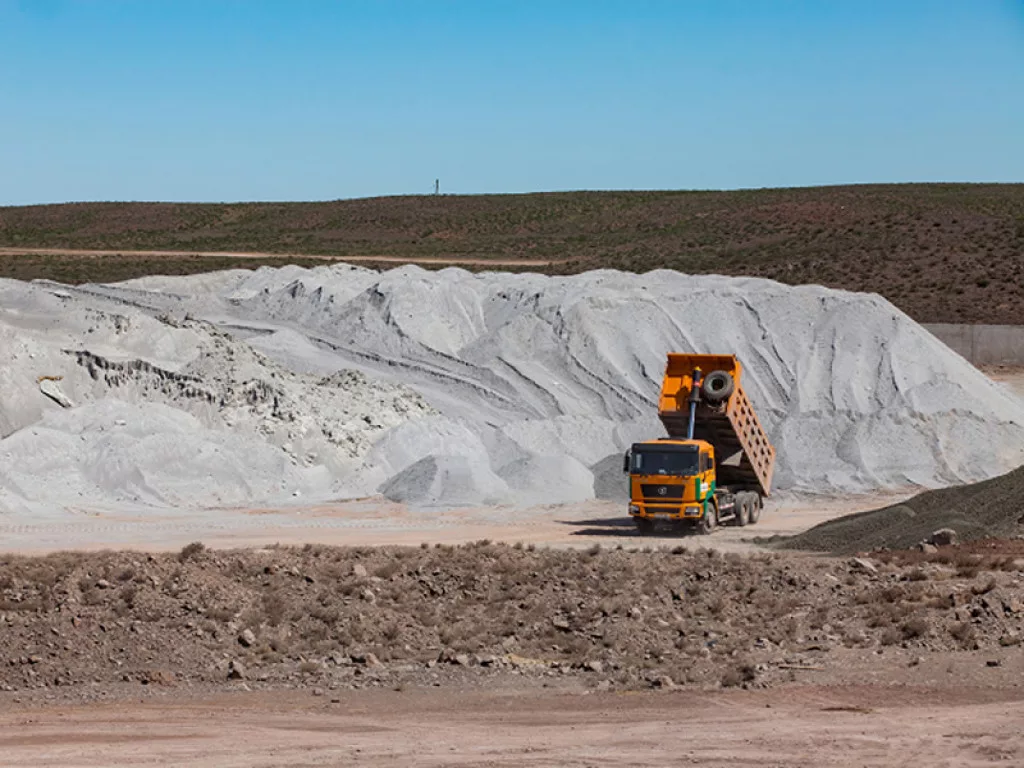 THE DANGOTE WAY
Dangote's approach is built on the mentality that sustainability must be owned and practiced at all levels of the organisation, particularly at the highest levels of institutional governance.
Dangote believes that measuring and reporting its activity transparently and consistently is a vital ingredient to constantly improving its role and impact in transforming its ecosystem.
For the Dangote Group, sustainability allows a better balance to economic, social and environmental priorities while sustaining its financial, operational and institutional targets, safeguarding the well-being of present and future generations and maintaining a holistic respect for ethical values and local cultures.
On the company website, Aliko Dangote, Group President and CEO, states: "Our approach to sustainability has been developed through an extensive stakeholder engagement process, led by the sustainability and governance department of the Dangote Group. The Dangote Way, our unique approach towards engendering sustainability across all our operations, embeds at the core of our procedures and corporate culture, indicative of our absolute commitment to sustainability; powered by the highest levels of governance."
Dangote Cement is a fully integrated quarry-to-customer with a production capacity of up to 48.6 million tonnes per annum across Africa as of 2020. The organisation's commanding position in Africa has been built through the passion and hard work of all its staff. The firm is planning on opening more factories to support even higher demand in the future, both in Nigeria and other African countries.
As part of its corporate social responsibility project, Dangote Cement Cameroon handed over Personal Protection Equipment (PPE) kits worth around 100 million CFA francs to the country's Ministry of Public Health to support healthcare workers on the frontline against COVID-19.
At the time, Abdullahi Baba, Country Manager, Dangote Cement Cameroon, commented: "These are important products for medical personnel. Dangote Cement is a corporate responsible company. Our concern here is the health of citizens."
Support materials handed over to the Ministry of Public Health include 15,000 masks, 10,000 shoe covers, 3,260 litres of chlorinated water, 120 thermo-flashes, 90,000 gloves, 100 sprayers and 1,440 packages of food supplements. The donation was intended to protect healthcare personnel on the frontline, was received by Alim Hayatou, the Secretary of State to the Minister of Public Health, in charge of the fight against epidemics and pandemics.
This year, Dangote Cement has ambitious targets. The firm plans to increase the capacity of its 1.5Mt/yr Douala cement grinding plant near the Cameroonian capital of Yaounde to 3Mt/yr. The Nigerian Guardian newspaper reported that the firm's current expansion plan aims to exploit multiple trade routes within the African Continental Free Trade Area (AfCFTA).
Aliko Dangote confirmed that the plant is its largest greenfield project in a neighboring country.
"We don't just share a border but also a long history of brotherly relations dating from our colonial days. Owing to the rich culture and history that we share; we have a better understanding of Cameroon.
"Our desire to increase our investment with the Phase Two project is not just based on not only the fast growth rate of the Cameroonian economy but also due to the warm welcome extended to us and the enabling environment created by the government of Cameroon. Our choice of Cameron for this multi-billion-dollar investment is quite strategic.
"Cameroon is the largest economy in Central Africa and is well endowed with abundant natural resources. The country also enjoys political stability, adequate security and growing infrastructural development. In addition, President Biya has created an enabling environment that has continued to attract investors both from within and outside the African continent."