Sola Oke, Managing Director at Pernod Ricard Western Africa, discusses the importance of people and its talent management strategy.
INTRODUCTION
"Talent is everything – there's no organisation without its people."
To Sola Oke, Managing Director of Pernod Ricard Western Africa, there is nothing more important to his company. Pernod Ricard is regarded as one of the top African employers in 2020 with around 95 percent of its staff from the region.
"Talent retention is critical and one of our key pillars is unleashing the potential of people," stresses Oke. "We truly value our people and for that, we need to understand that initiatives that are about the welfare of our people are fundamental to us. We also make sure that we grow our talent, developing people in roles and moving them cross-functionally while ensuring they are given opportunities when possible. It's not just about bringing expert knowledge into the country but also about giving local talent opportunities. I am certainly a product of that, and Pernod Ricard is one of those organisations that does it successfully."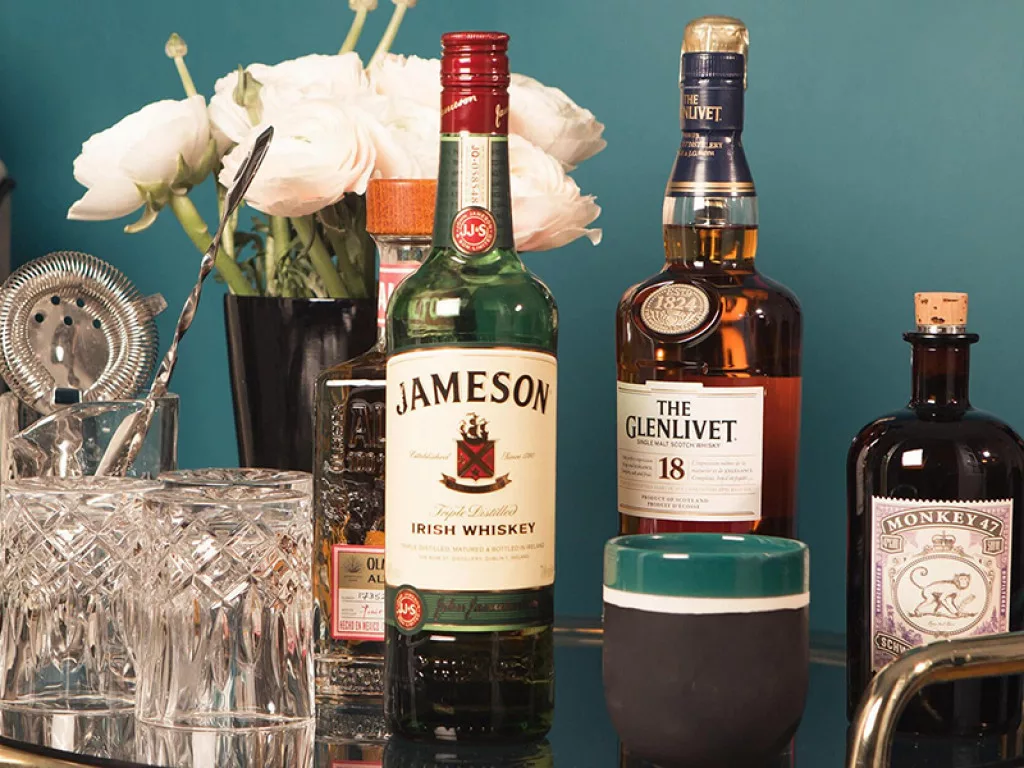 HUMBLE BEGINNINGS
Pernod Ricard is the second leading producer of wines and spirits worldwide. Created in 1975 by the merger of Ricard and Pernod, the group has developed through organic growth and acquisitions. Pernod Ricard, which owns 16 of the 'Top 100 Spirits' brands, holds one of the most prestigious and comprehensive brand portfolios in the industry, including Absolut Vodka, Ballantine's, the Glenlivet Scotch whiskies and Jameson Irish whiskey, to name but a few. Pernod Ricard's brands are distributed across over 160 markets and by its own salesforce in 73 markets.
The company's Nigerian affiliate was established in 2010 to cater to the Nigerian market. The firm is in charge of importing products and the local marketing development for all brands in the Pernod Ricard portfolio. Oke has served in his current role since August 2020.
Having started out in the IT industry, Oke actually found his way into the beverage industry by 'chance.' "I then moved into marketing because the team needed a project manager and I fell in love with it," explains Oke. "I joined the innovation team and entered Pernod Ricard as a Marketing Director before moving into a Managing Director role before coming here."
Reflecting back, Oke believes that Pernod Ricard has always offered opportunities, something he himself has benefited from. "Pernod Ricard is an organisation where there's cross functional opportunity. I moved to South Africa as a Managing Director focused on five countries surrounding South Africa: Zambia, Zimbabwe, Botswana, Malawi and Mozambique and it's been an incredible journey," he stresses. "I enjoy travelling so it was ideal for me to travel across the five countries before COVID-19. For me, it's about meeting new people, understanding cultures and exploring consumers in multiple markets and how you differentiate and localise whatever strategy you have to get our products into the hands of our consumers."
Pernod Ricard is a consumer-led company and strives to be customer-centric in everything that it does. Oke's Nigerian team operates as a small unit that is young, agile and reflects the brands that it serves through immersing itself in those brands. Oke believes this capability is what sets it apart from others in the space.
"For example, Jameson is changing the narrative in Nigeria where we focused on specific communities to immerse the brand. We built equity for the brand through those communities and now getting a lot of the rest of Nigeria to buy into it," explains Oke. "We've created this really cool brand where everyone wants to be seen drinking the brand." Indeed, according to the latest International Wine and Spirits Record (IWSR), Jameson has grown 216 percent in a single year to become Nigeria's leading whiskey brand.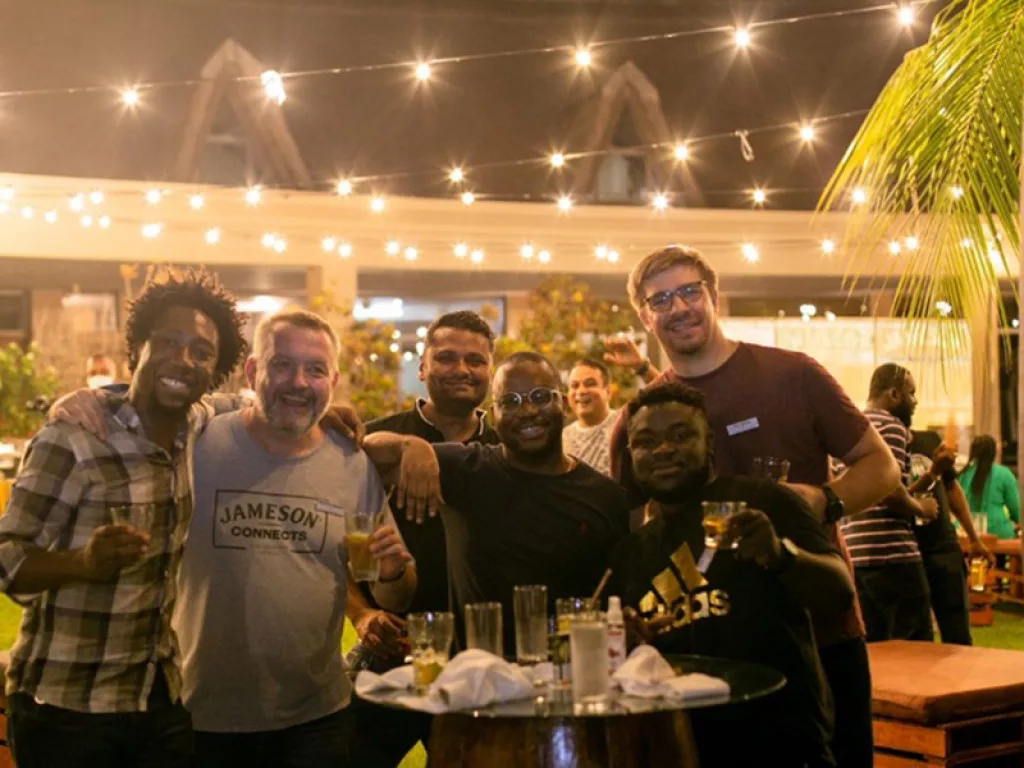 SETTING THE STANDARD
Furthermore, retaining its position as the number one luxury spirits company globally is important to Pernod Ricard. "Quality to us is vital," stresses Oke. "We have the biggest portfolio of spirits brands in the world and there's no category of spirits that we don't have a product in so we're able to tap into that global resource and look for opportunities within our market. If we see an opportunity in any category, or we see the potential in something then we don't need to start from the beginning – we can adopt, adapt and make it local."
The importance of establishing key, strategic relationships with partners is integral to long-term growth within the organisation. Oke recognises the value in forging mutually beneficial and sustainable relationships with suppliers and stresses how vital it is to develop these partnerships over time.
"We produce our mainstream spirits such as Imperial Blue locally and have developed the team in terms of understanding the production process, our quality requirements and have brought in experts to train the local team," explains Oke. "We have a dedicated production manager on the site who guides the process and continues to train the team in terms of ensuring the product is at the standard that we want. Training, education and exposing them to the experts are important and we continuously have sessions with them to spread understanding of our brands. It's not a supplier type of relationship, we value long-term partnerships and develop these relationships over time."
For Oke, there are several key characteristics that any potential partner must display in order to partner with Pernod Ricard. "Trust and integrity in the market that we operate in is important," stresses Oke. "They need to have the drive for quality in their business and possess the passion for the business. The values need to be aligned with ours and in those suppliers, we look for that commitment. We also need them to have that ability to innovate and that level of agility, particularly in the industry we work in."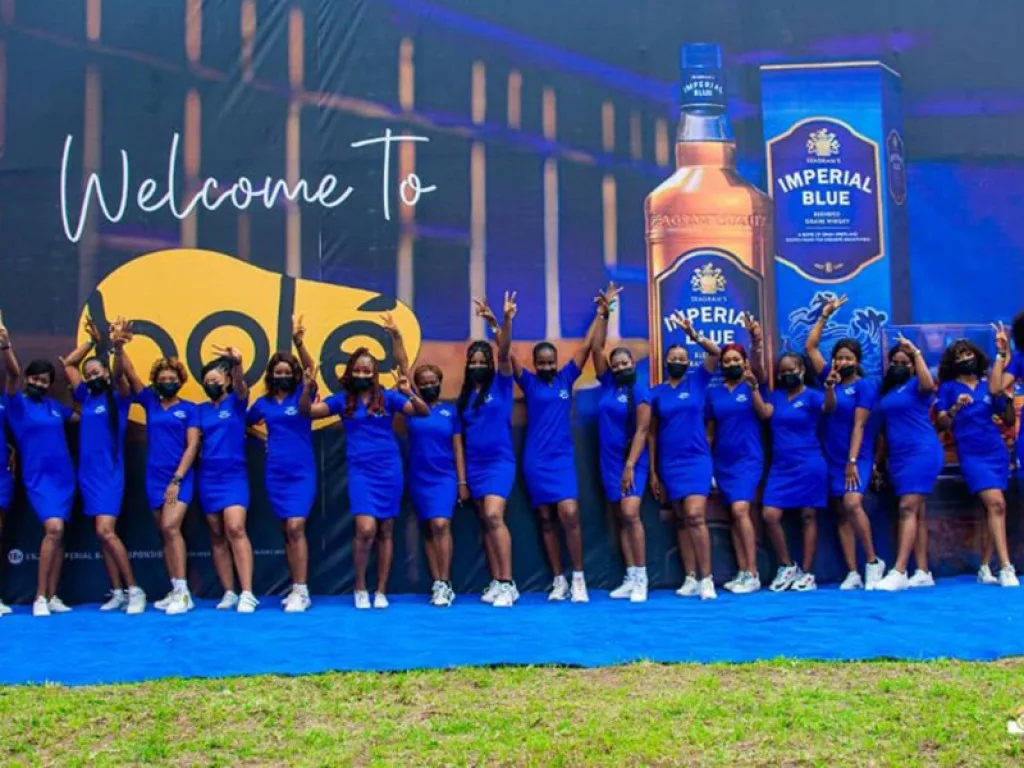 GOING GREEN
In today's world, sustainability is no longer just a 'nice to have' but something that is paramount. Pernod Ricard is currently undergoing a drive to eliminate plastic and promote responsible drinking throughout Nigeria.
"We achieved our goal of removing single-use plastics by the end of June 2021," says Oke. "For example, we've begun to use recyclable materials in the production of the plastic cups that we use for events. As part of that, we've developed our relationships with local suppliers to help us accomplish that. Some of our suppliers didn't have the machinery but armed with our commitment, they've sourced the machinery and started the local production in Nigeria whereas they didn't have the capability before. The other thing that we're doing with suppliers is our secondary packaging, – we're beginning to locally produce them through these local partnerships."
When it comes to promoting responsible drinking, Pernod Ricard takes its position seriously. Indeed, Oke explains that his company tries to promote the positive messaging across all its advertising campaigns. "We're training a lot of bartenders on our brands and products to make sure the responsible drinking message is carried by the people that serve the drinks," Oke tells us. "We also encourage hydration in a lot of our messaging and reminders that we convey to our consumers." The new disruptive campaign from Pernod Ricard on responsible hosting focuses on "Drinking more Water".
Looking ahead, Pernod Ricard harbour ambitions of being the leading wines and spirits company in Nigeria and Western Africa. However, Oke goes further and insists that his firm wants to do more for the local community.
"We want to be an organisation that is deeply rooted in our communities and gives back" he tells us. "Beyond just being a company in Nigeria, we want to be known as an international firm, but also locally recognised for being a strong part of the communities that we operate in and impacting them positively – that's important to us."