Water-related equipment and sustainable energy solutions are improving lives in Africa, as outlined by George Mbugua, CEO of Davis & Shirtliff.
INTRODUCTION
The provision of water is essential to socio-economic development.
Not only is it vital to maintaining human health and sanitation, especially in young children, but improved management and supply of water resources can contribute significantly to economic productivity.
"Water is an incredibly important commodity. Nobody could survive without water – no food would be produced, and no institutions, hospitals, schools or homes would be able to run," states George Mbugua, CEO of Davis & Shirtliff (D&S) since May 2022.
One of East Africa's greatest challenges today is the lack of clean water; this has, and continues to have, a devastating effect on economic growth. For disadvantaged people who need to spend a significant amount of time and energy each day to fetch water, which is not necessarily safe to drink, the opportunity cost is substantial.
In Kenya, where D&S is based, less than 60 percent of the population has access to safe drinking water, whilst just 29 percent of Kenyans have access to improved sanitation facilities according to UNICEF.
The market-leading supplier of water and energy equipment in Eastern Africa, D&S has been providing solutions in Kenya and throughout its network of regional branches for more than 75 years, to improve lives by addressing water accessibility and enhancing usage of renewable solar energy.
"Our purpose is to improve people's lives through the provision of water, as well as energy solutions, across Africa. That is what we pursue in everything we do," Mbugua says.
D&S is committed to playing a major role in the industry, by offering a comprehensive and competitive product range with regional availability and unrivalled technical and service support.
The company's business activities are focused on seven principal product sectors: water pumps, borehole solutions, water treatment, swimming pools, generators, solar solutions, and irrigation.
"The solutions we are providing address the basic needs of human beings, so it's a good industry to be in, especially in Africa where access to both clean drinking water and reliable, environmentally-friendly and healthy energy sources is limited.
"We have a young, growing population in Africa, so issues such as water availability and food production are at the fore. The solutions we provide ensure that people's needs are taken care of; there's a lot of potential here, and the industry is making a difference," Mbugua continues.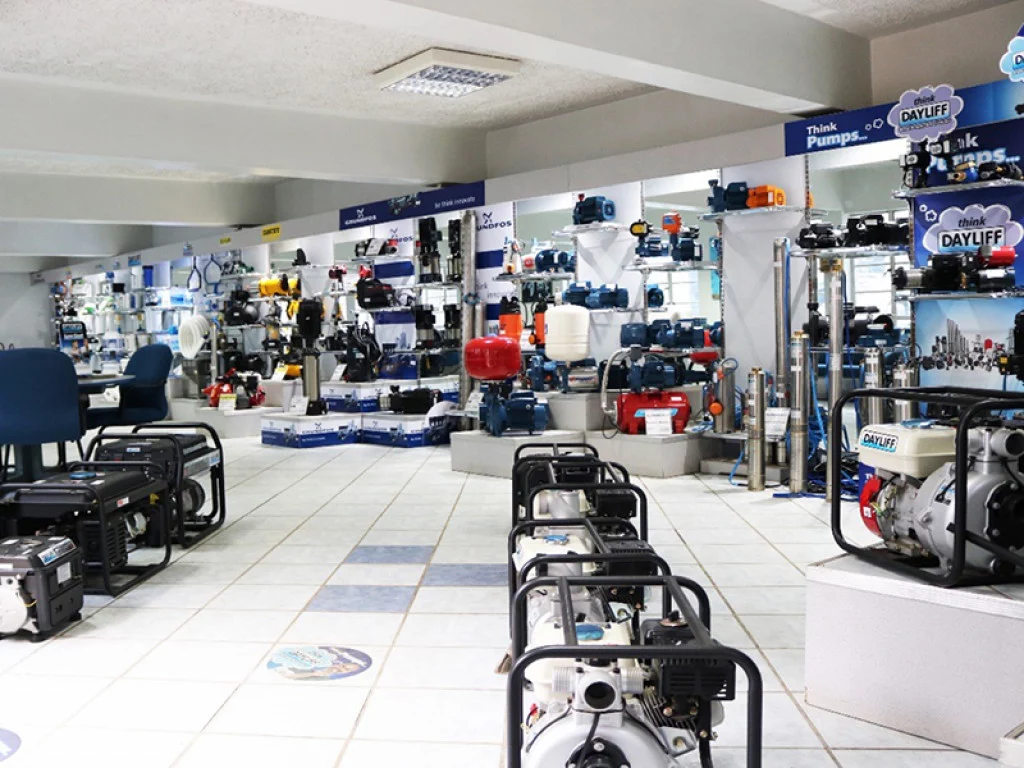 SOLAR GROWTH
Though Davis & Shirtliff started out solely as a water solutions provider in 1946, the company today is also a leading regional solar industry player.
Mbugua notes increased competition from new entrants into the industry, and as a market leader, D&S has had to innovate with sustainable solutions such as solar power to stay ahead of the game.
"When you're in a market like this and there are new entrants, you've got to have ways of keeping ahead and expanding your product range and solutions to more sophisticated areas; this helps you to maintain or grow your market share," he observes.
"Our core value of Altiora Peto, Latin for "I seek higher things", is a call for continuous improvement. We continuously question the status quo and want to innovate and discover new approaches, so we challenge our people to come up with ideas and be innovative.
"Solar power is key, and is now a fifth of our business in terms of value. It's an industry we went into 20 years ago and it has been growing exponentially," adds Mbugua.
D&S' solar water heating systems, for example, use energy from the sun to heat water for applications such as bathing, showering and hot taps, capitalising on Kenya's abundance of sunshine for most of the year.
Then there's solar lighting, one of the most environmentally friendly and cheapest lighting solutions, and solar-powered pumps, now firmly established as the technology of choice for water supply in remote off-grid applications.
"Solar pumping has developed significantly over the last five to six years. Now you have huge pumps that can go hundreds of metres down, powered by solar. It's really transformed the industry and enabled communities to access water in a sustainable manner," Mbugua says proudly.
"Now we are seeing a lot of what we call project solarisation – new projects that want to deal with solar rather than grid power and the conversion of previously grid-powered projects to solar power. The capital outlay may be higher, but then the project can be sustainable over a much longer period of time."
Mbugua expects the solar industry to improve by leaps and bounds in the coming years, and though its growth has come partly at the expense of D&S' generators business, he recognises that solar is an enabler for the company's compliance with global aspirations for a cleaner environment.
"Solar is going to be increasingly important, as people want to operate their economies without polluting the environment. People in Africa are also beginning to use electric vehicles, and they can use solar power to recharge their batteries."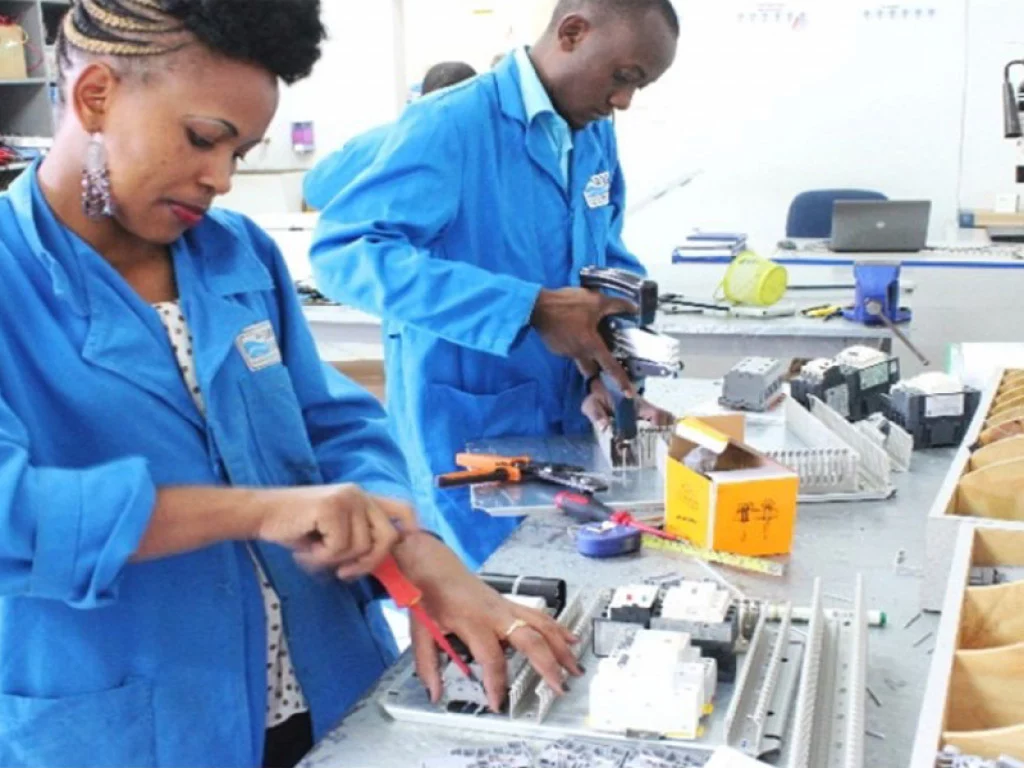 NEW FRONTIERS
The latest business segment of Davis & Shirtliff, meanwhile, is irrigation equipment. Water sprinklers, for example, are designed to meet varied irrigation requirements in agricultural and landscape applications, whilst drip irrigation fittings are manufactured to high standards to ensure efficient use of water.
Irrigation, together with industrial chemicals, are the new frontiers that D&S is looking at as areas of growth.
"We are looking at various irrigation applications, and we've done a few projects in public spaces. We also supply chemicals for water treatment and industrial applications. We're looking to extend this range and add a few products," shares Mbugua.
Likewise, D&S has expanded its network of branches this year, opening another 10 in Kenya where it now has a total of 55 branches.
The D&S network is mainly concentrated in the Eastern Africa region, where it covers Uganda, Tanzania, Zambia, Zimbabwe, Rwanda, the Democratic Republic of the Congo (DRC), Somalia, and South Sudan.
New entities registered in Ghana and Senegal, however, represent D&S' first foray into Western Africa.
"We've been doing business in those markets, so we know that there's demand for our products in that area. If you look at Africa, you will not find another company that has a similar configuration of offerings, so when we go to such markets we do tend to attract quite some attention," Mbugua tells us.
"We're starting off in Ghana and Senegal for the moment, and we are also looking at some other countries in Southern Africa. We are establishing another supply hub in Zambia, which has eight neighbouring countries, to complement our strategically located Eastern and Central African hub in Nairobi."
To exploit the full potential of these new and existing markets, D&S recently set up an International Business division.
"There is a lot to be done in countries such as Tanzania, Uganda, Rwanda, and even Zambia. These markets are not as mature as Kenya, which contributes the majority of Group revenue, so there is more potential for growth in these countries," acknowledges Mbugua.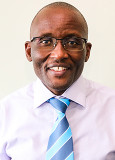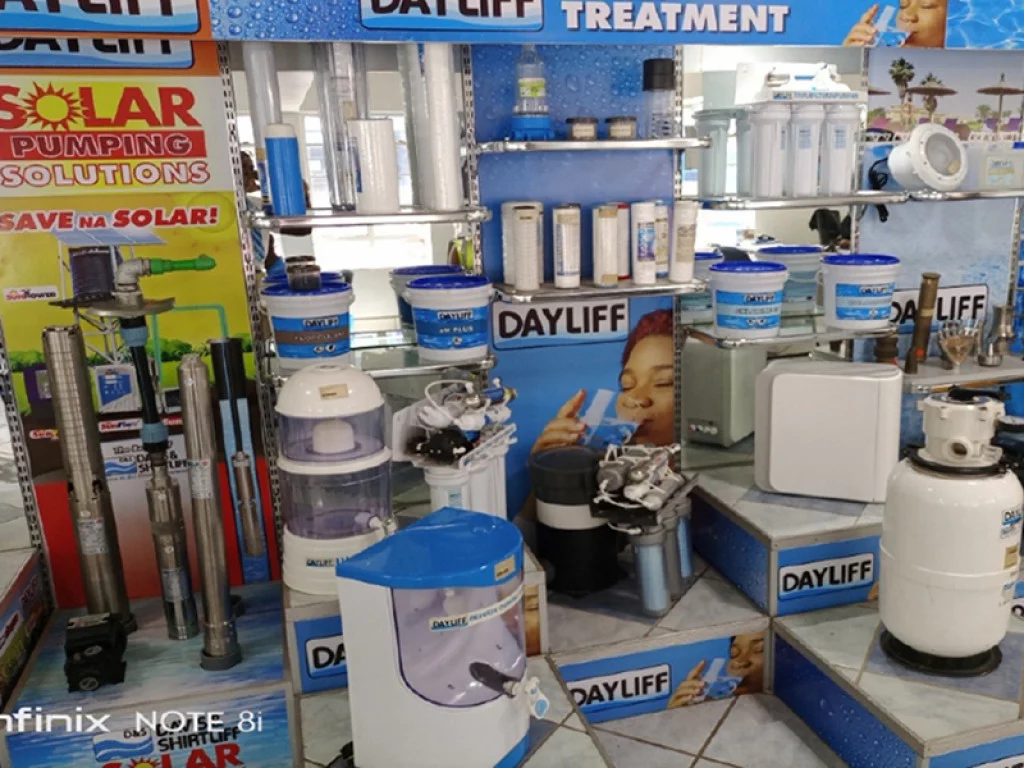 REVOLUTIONISING OPERATIONS
In March 2021, Davis & Shirtliff officially inaugurated its impressive new Tatu Distribution Centre, the largest investment ever undertaken by the company that is set to revolutionise its distribution operations.
Located in the expansive, greenfield Tatu City development near Ruiru, some 25 kilometres from central Nairobi, the 10,000 square metre building sits on a five-acre site with room for further development.
As D&S' distribution business has grown, this significant investment was driven by increasing congestion at its previous warehousing facilities in Nairobi.
The large warehouse area features widely spaced racks, effective ventilation, six loading bays with dock levellers, and an office block complete with excellent staff facilities.
Efficient logistics and distribution are essential for a regional business such as D&S, and this excellent facility has raised the company's customer service to a new level.
"The Tatu Distribution Centre has really enabled us to improve our customer experience. We handle a large volume of goods and equipment in and out every day, and this facility has helped us to do that more efficiently without needing to hugely increase our costs," Mbugua acclaims.
"We fitted sophisticated software systems for managing the inventory, and for receiving, stocking and issuing orders, so orders are raised automatically and items are delivered to the logistics and dispatch area in a very efficient manner.
"It has improved our stock taking, stock keeping, and minimised stock losses. It has helped us to double the size of our inventory, putting us in a different league in terms of availability, and obviously that has helped to maintain our growth," he informs us.
An Engineering Centre of excellence is also on the cards for Davis & Shirtliff, with land procurement underway and design concepts being drawn up.
"This is an area we want to develop, to have a centre for innovation and developing complex solutions. I expect that it will be up and running in the next year or so and will help us to raise our engineering standards. It will enable us to further differentiate the business from the competition and put us at a world-class level."
In this new era for Davis & Shirtliff with Mbugua fresh at the helm, the company is truly pursuing transformation.
Having worked heavily on operational efficiency, as evidenced by the new Tatu Distribution Centre, D&S is now focusing on digital solutions.
"Through digital transformation, we are looking to become a digital company," Mbugua outlines.
"We have created a digital transformation committee, with the aim of developing the synergies and harmonies needed to become a digital company. We want to do our business online – the purchasing population in 10 to 15 years' time will be dominated by digital-natives and familiar with online shopping, so we need to transform our digital assets, website, and online shops to meet their expectations.
"Engineering excellence is key, as well as the deepening of new segments we have entered into such as irrigation and industrial chemicals. All these added together with the continuous expansion of our equipment range will eventually help us to reach greatly increased revenue levels."