We speak with Khalil Al Americani, CEO of Vodacom DRC, to discuss the company's facilitation of sustainable and people-centric digital connectivity to the urban and remote across the country.
DIGITAL DRC
The digital age has revolutionised the way that we communicate and carry out business. E-commerce, mobile banking and video calls are just three examples of the widespread digital tools that are now necessary for modern living.
As African nations grow in population, economy, business and urban centres, the paramount requirement of accessibility to modern technology and reliable digital connection becomes increasingly clear.
In the Democratic Republic of the Congo (DRC), the need for digital infrastructure and related services has never been more apparent. While the DRC is a country of rapid development in the telecommunications (telecoms) and digital communication space, there remains a lot of potential in the sphere.
"The DRC has a very exciting business environment for the telecoms industry. We haven't yet reached all potential consumers and there is definitely room for growth," begins Khalil Al Americani, CEO of Vodacom DRC.
"The nation has not yet rolled out 5G and is still developing its 3G/4G network. The low internet penetration rate leaves plenty of potential for the development of higher-speed networks and linking the DRC to fibre."
According to Al Americani, mobile telecoms penetration sits just above 50 percent, with SIM cards being widely used and integrated into society, while internet penetration is at 27 percent of the total population, followed by banking penetration at less than 15 percent.
On top of this, there are multiple challenges in the way of network development, where barriers emerge as a result of the DRC's governmental systems, geographical terrain, as well as the recent and worldwide impact of the COVID-19 pandemic. The business environment in the DRC faces numerous challenges in terms of last-mile infrastructure, combined with the national taxation system and heavily active bureaucracy. The COVID-19 pandemic set a negative growth trend, however, the economy bounced back from this with an increase in demand for telecoms and digital financial services like Vodacom DRC's M-Pesa App (M-Pesa).
"While laws protecting investors are in effect, we look to the government for more responsiveness to the needs of investors in improving the business climate and regulatory framework to create a level playing field," Al Americani states. "We have witnessed a great deal of responsiveness for the past few months from the business climate unit within the government of the DRC that has been proactively working with the private sector for the improvement of the business climate in the country.
"We are hoping for better and we are seeing some good directional movements in that sense," he affirms.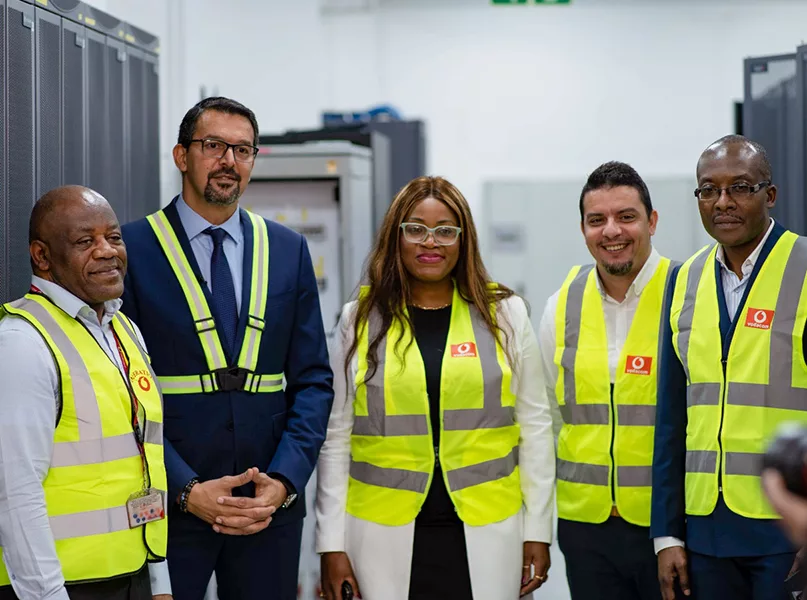 THE PRIMARY PROVIDER
Vodacom DRC is one of the national branches of the internationally recognised Vodacom Group, a company with network operations across the globe. Vodacom Group aims to connect people for a better future, and through its three pillars of purpose – promoting a digital society, inclusion for all, and limiting the impact on the planet – the company aims to positively transform lives, drive a better digital future, and be mindful of sustainability objectives along the way.
Operating across the DRC, Vodacom DRC is the leading telecoms operator (telco) in the nation's market with an average of 34 percent market share for global systems for mobile communication (GSM) and 40 percent for M-Pesa. Vodacom DRC relies on its advanced technology, products, and services to connect individuals, communities and businesses in a world that has become highly digitalised.
The company stands above competitors in the industry by providing voice, data, messaging, money transfer solutions and m-commerce (commercial transactions via apps and mobile sites). With 2G, 3G and internet access coverage, Vodacom DRC has made it possible to connect people from the deepest remote locations to the upmarket suburbs of the country.
"Our purpose is to connect everyone in the DRC for a better future through our technology, and our three company pillars help us achieve this," Al Americani tells us.
"We believe in a connected digital society, where the opportunities and promise of a better digital future should be accessible to all, and that business success should not come at a cost to the environment. We also contribute to job creation by directly employing more than 1,000 people, as well as 450,000 indirectly through Vodacom Group's core activity, and have created around 150,000 jobs through M-Pesa."
Today, Vodacom DRC provides a wide range of other fixed and mobile communication services including internet, financial and converged services to more than 21 million individuals and corporate customers. As a corporate connectivity provider, Vodacom DRC does not take a one-size-fits-all approach. Rather, the company engages with its customers to ensure they receive tailor-made solutions that meet their operational demands, thus providing Vodacom DRC with the greatest growth potential in the country.
"Currently, we are transitioning from telco to TechCo, a major shift in our business from product to solution provider," Al Americani explains. "Indeed, we want to be known for our technological expertise and capacity to respond to people's needs, all with a seamless customer experience. In this vein, we are now setting the pace for TechCos in the country."
Exemplifying purpose materialisation is Vodacom DRC's leading remote area coverage with the company's 100 percent green rural coverage sites (RCSs). Having already deployed 855 sites country-wide, Vodacom DRC has succeeded in providing service coverage to 12.7 million people, 1.5 million of which make use of RCSs, with 27,000 of these being active data users, and 270,000 as active M-Pesa users.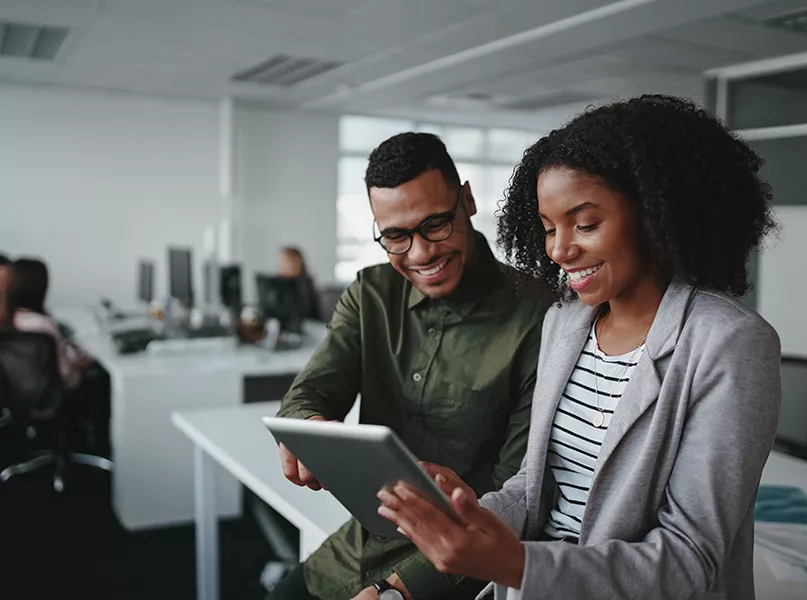 DEVELOPING THE DRC
Vodacom DRC is a highly people-centric company, both when it comes to its customer-focused offers and services, and operational efforts establishing sites across the country to facilitate connectivity to those who need it, whether they are in rural, remote or bustling urban areas.
On top of this, Vodacom DRC is internally focused, a thread that runs through the wider company globally, ensuring that all staff efforts are recognised, rewarded and supported. Equal opportunity exists throughout the business, as an aspect that stems from the highest executive levels.
"With a population coverage of 56 percent, we connect communities and individuals in even the most remote areas through state of the art technology to reduce the infrastructure gap by connecting towns and villages," Al Americani elaborates. "To date, our 2G coverage represents 58 percent, 3G coverage stands at 38 percent, and 4G coverage accounts for 34 percent, the latter of which we plan to accelerate.
"Since operating in the region, we have spread our footprint across the DRC, a country whose size sits around seven times that of Germany, with representation in all 26 provinces. In terms of employment, we are proud to have been awarded Best Employer seven times in a row."
For Vodacom Group, there exists a central company mission and set of values that echoes through the entire business structure, held up by its multiple branches. Part of this is the commitment to equal opportunity through recruitment services; applications received for all Vodacom DRC vacancies are screened on a one-to-one basis to make sure the best applicants are given opportunities to be listened to. Through its diversity programme, Vodacom DRC reaches out to the best talent around the globe and from all backgrounds (telecoms, IT, finance, fast-moving consumer goods (FMCG), legal, commerce, oil and gas, management and more) to bring their expertise to innovate the telecoms sphere in the DRC while remaining compliant to the laws and regulations enforced in the country.
When it comes to gender equality, Vodacom DRC is currently nearing a 25 percent female management team (11 percent on the board of directors), and the company's gradual objective is to reach 30 percent in executive management in the future.
It's not hard to see how Vodacom DRC's people focus has impacted the company's growth. Indeed, with customers and employees at the fore of the business' thoughts, trust, dedication and commitment have led the company to build its capacity. This is reflected by its continued investment in its primary asset – people.
To attract the best talent to its operations, Vodacom DRC's internship programme is open to every student in the fields of engineering, computer sciences, marketing, commercial, legal, finance, and supply chain to enrol in a month of training free of charge in any department of their choice.
"We offer online training to our staff, both when they first join the company and for existing employees to grow their skills and potential," says Al Americani. "For example, we have a trainee programme for the integration of new university graduates in our organisation, granting them their first professional experience and later with an opportunity for full-time positions as managers after two years."
This promising talent strategic approach is achieved through a variety of programmes: Elite, a two-year graduate excellence programme; Columbus, a two-year exchange programme; and Moto Molo, a scholarship for furthering studies abroad.
Vodacom DRC prides itself on contributing to building the nation's digital ecosystem through strategic partnerships in digital literacy. The company launched digital labs in collaboration with Kinshasa Digital Academy (KADEA), which falls in line with Vodacom DRC's strategy to support employment and develop digital skills in the country.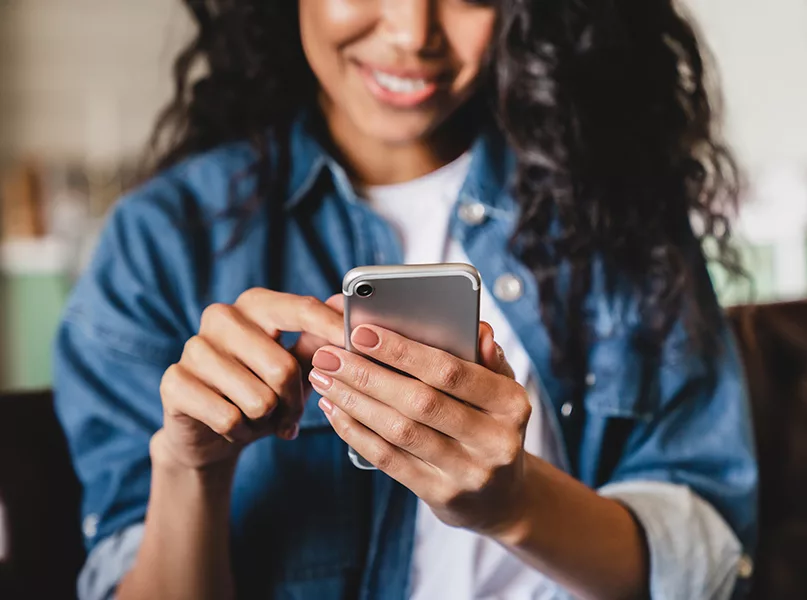 DIGITAL EXPANSION
The need for digital tools and technology in the DRC cannot be overstated. It is because of the necessity of connectivity, excellent offers and dedicated people that Vodacom DRC is seeing such growth in the country, and the company is rising to meet the increasing demand across the nation.
"In our modern expansion journey, we are now looking at technology not just as a product but mostly as an enabler for our innovative developments," Al Americani tells us. "In this regard, we are accelerating 4G deployment to develop the IoT and encourage the usage of artificial intelligence (AI). Furthermore, we provide open application programming interfaces (API) to fast-track integrations with local developers. This way, they can use our APIs including the payment methodologies through M-Pesa."
Vodacom DRC is improving its 4G coverage in main cities and large towns for greater network availability through power upgrades and battery swaps to reduce carbon footprint. According to Al Americani, 5G will provide the infrastructure needed to roll out the entirety of the company's innovations, boost capacity enormously, and open up a whole world of new possibilities for its consumers in the DRC.
"As we progress in our coverage, we are able to circumvent the challenge of infrastructure through RCS deployment," he adds. "The 100 percent solar-powered sites allow us to bridge the coverage gap at lower costs in various remote areas."
This use of solar-powered sites also highlights Vodacom DRC's sustainability commitment, and that of achieving net zero by 2030. To achieve this, the company has implemented energy management plans in its operations, and integrating solar in its remote sites is a key part of this. Such sites are needed in remote locations where grid power is unavailable or unreliable.
"We intend to make renewable energy a standard component in power solutions for years to come. Meanwhile, we are driving efficiency in rectifiers, generators, and associated equipment. We are working towards our ISO50001 certification," Al Americani continues.
"These are in our plans to improve energy efficiency both for environmental purposes and the efficiency of our operations."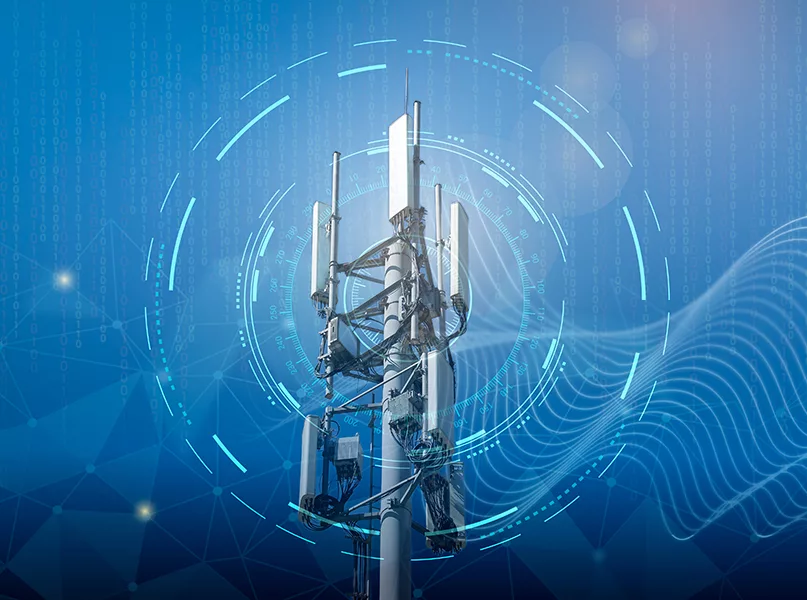 DRIVING DIGITAL EXPANSION
By nature of the industry in which it operates, Vodacom DRC is driven towards innovation and is very agile in the way it develops its services portfolio to offer more value to its customers and create an improved customer experience. As just one example, developments like the ConnectU platform, a web portal that allows free access to vital information, play an essential role in connecting the unconnected.
Customer experience is at the centre of Vodacom DRC. The Vodacom App offers the convenience and efficiency of accessing all company services in a single place. In addition, Vodacom DRC digitalises its customer journey through interactive voice response (IVR), reducing the need to contact call centres by 60 percent, a further representation of the company's technological development moving forward. Yet, being people-centric does not just encompass convenience and offers; Vodacom DRC is also driven to help deliver security to its customer base.
"As a consequence of increasing digitalisation, consumers are more vulnerable to privacy infringement. That is why we are pioneering general data protection regulation (GDPR) with an innovative service that allows consumers to protect their identity and stay anonymous when it comes to simple transactions like airtime purchase," Al Americani explains. "We are also developing our M-Pesa open API, a framework that will allow for the digital market to evolve in the DRC, where merchants can host mini apps and integrate them to the M-Pesa ecosystem.
"These are just some examples of our diverse digital offers, and we also provide a lot of digital content, such as sports, music, and video streaming that we have developed across our line of products."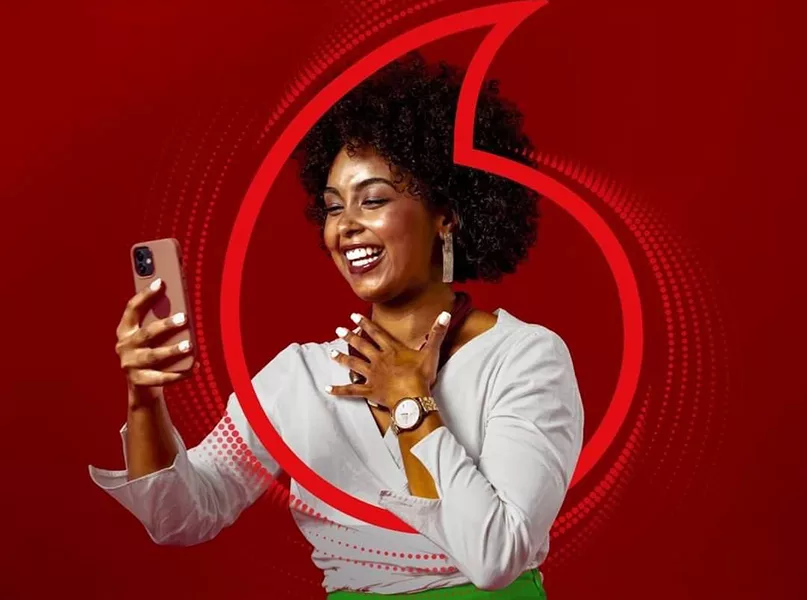 CONNECTIVITY FOR THE PEOPLE
Vodacom DRC continues to stand as a pioneer in rural coverage, having done so since 2012. A full decade of the company's operations and services has seen it launch a new generation of RCSs that provide 3G data connectivity.
"Vodacom DRC has a social contract and commitment to accelerate development in the DRC through connectivity, and this commitment has been translated into practice by a range of projects and platforms," AI Americani states.
One example of this is VodaEduc, part of the Instant Schools for Africa Foundation programme which is an effective response to global challenges, related to access for all and without discrimination to quality education. It has therefore been considered the largest philanthropic programme of the Vodafone Foundation for more than 25 years. Within this, VodaEduc provides free access to the national education curriculum alongside supplementary international education, to those who need it. This allows millions across the country to access quality educational content anywhere at any time, a true offer of unrivalled value to the nationwide community.
Another platform is Mum & Baby, an informative tool for mothers and soon-to-be parents that helps to keep users informed regarding the health and well-being of both their children and themselves. Mum & Baby provides a range of media, including articles and videos, with advice when it comes to fertility, pregnancy, health centres, medicine, immunisations, infant developmental stages and more, to give new families as much help as possible.
Overall, through its foundation, Vodacom DRC has launched digital classrooms across the country to promote digital literacy, contributed to poverty reduction through M-Pesa micro loans and micro savings services, disbursed approximately USD$2 million in loans through its M-Pesa platform, and promoted multiple programmes regarding diversity and inclusion.
"These kinds of platforms are incredibly important to people all over the DRC, and so it is equally important to make these accessible to everyone, no matter their location in the country," Al Americani elaborates. "Today, and with help from partners in the industry, we have rolled out more than 855 RCSs, and we're planning to roll out another 100 throughout the financial year."
Moving ahead through 2023 and beyond, Vodacom DRC will continue to be a purpose-led company transforming lives in the DRC through technology, all the while adapting to the changes that present themselves in the industry and throughout the nation.
"In the future, we will be a fully-fledged technology company offering more content when it comes to education, agriculture, and health to drive further inclusion and well-being," Al Americani assures us.
"Innovation is in our DNA, and this will continue to be translated into our products and services that meet the needs of our customers based on their requirements and enterprise. Our ambition, aside from innovating in technology, is to be a partner of choice – from assisting new tech entrepreneurs, through flexing our approach to customers' needs, to supporting government and society. We are constantly adapting, learning fast and changing the future as we move forward."
Regardless of the external challenges presented to the company, Vodacom DRC's ambition, purpose, strategy and spirit, combined with its employees' commitment and passion, will ensure the long-term success of the business because, in the words of Al Americani, "Together we can".
VODACOM DRC PARTNERS