We examine the Offshore Division of Southey Contracting, and speak to Kyle Nash, Divisional Director, about the company's expansion of services and people-centric development.
INTRODUCTION
The adverse effects of the COVID-19 pandemic have been felt across all industries in South Africa, and the oil and gas sector is no different. With vaccine rollout programmes taking place, there is hope for many within the industry that the sector will bounce back swiftly.
"After the positive news of recent oil and gas exploration in South Africa, we know there is significant potential for the industry in the region and we are hopeful we can be part of the country's exciting growth plans in the future," begins Kyle Nash, Divisional Director of Southey Contracting Offshore Division (Southey Contracting).
Established in 1939, Southey Contracting originally offered industrial painting and contracting services to both the mining and heavy industries in South Africa. Since then, the company's offshore division was created, which now supplies specialist maintenance, corrosion protection, inspection, access solutions, NDT and personnel services to the oil and gas, power generation, petrochemical, mining, marine and energy sectors in Africa.
Southey Contracting operates as a division of Southey Mauritius Ltd, a leading group of engineering companies and industrial service providers specialising in the delivery of full turnkey solutions to clients in the industrial, marine, offshore and energy sectors.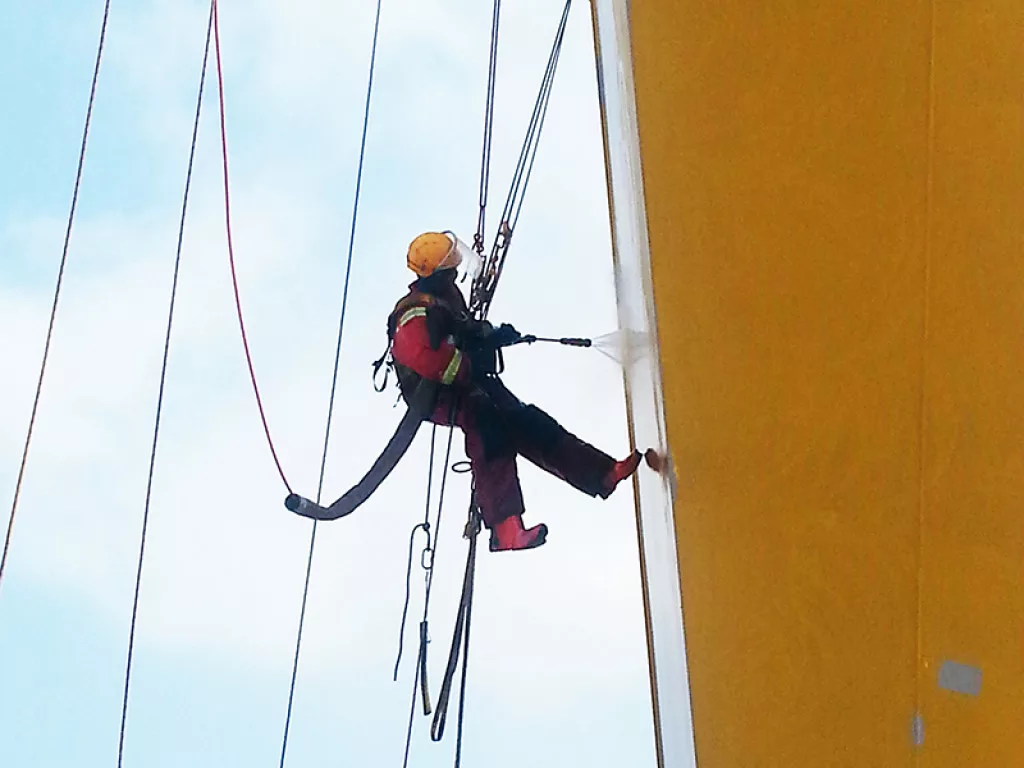 "We pride ourselves on achieving our slogan 'let us be your solution', and in finding innovative ways to meet clients' requests regardless of the turnaround time or location," Nash explains. "In line with our business philosophy, we register companies in our countries of operation, thereby allowing our international clients to capitalise on our local content offering."
Southey Contracting commits to local partnerships and ongoing training and development programmes for local personnel, and in doing so adds to the development of the communities in which it operates. All staff throughout the company's operations also comply with the Southey Contracting Code of Business Ethics Policy.
"Our African footprint allows us to mobilise our multi-disciplined teams swiftly and efficiently to meet our client's requirements," Nash continues.
"In line with our business philosophy, we strategically place equipment in our operating regions which allows us to provide a quick turnaround on contracts that we secure throughout Africa.
"Our services are not limited to Africa however, and we relish the prospect of developing our service offering by identifying potential markets and helping our clients grow, wherever they might be operating."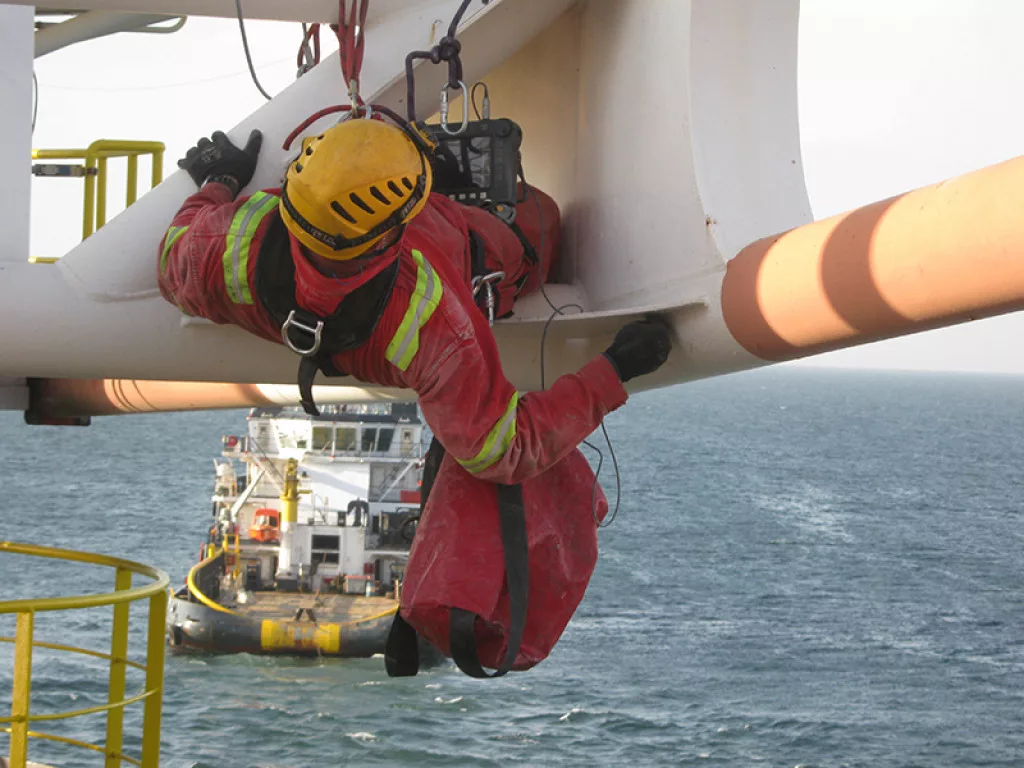 DRIVING EXPANSION
Within Africa, Southey Contracting's expansion strategy can be divided into three areas: geographic, markets, and service offerings. According to Nash, the Southey Mauritius Ltd group is considering geographical expansion into new regions in West Africa, the Middle East, Madagascar, and South America.
"We are looking at markets and work scopes that traditionally have not been our focus point, such as power generation and the renewable energy sector," he informs us. "We are already developing some of our service offerings to include fabrication, cryogenic insulation, and personnel supply outside of just the marine crew sector.
"And in the technology sphere, we have made several changes to our equipment to ensure we are ahead of the curve, including state of the art NDT equipment, crawler units, utilising Layher scaffolding on all our onshore works, Amphiblast units for wet/dry blasting, and using 3D scanning on fabrication works. We are also looking at technology to reduce the 'human factor' in risk areas, therefore actively pursuing safer working conditions for our personnel, and are looking at chemicals to fluidise sludge to improve our service offering on the tank cleaning work scopes, but this is still in the R&D phase."
The driving force behind Southey Contracting's expansion and development are its people. The company has a team comprising of dynamic and driven individuals deriving from various industry backgrounds, who are each part of a flat management structure that promotes individual empowerment and ownership of work.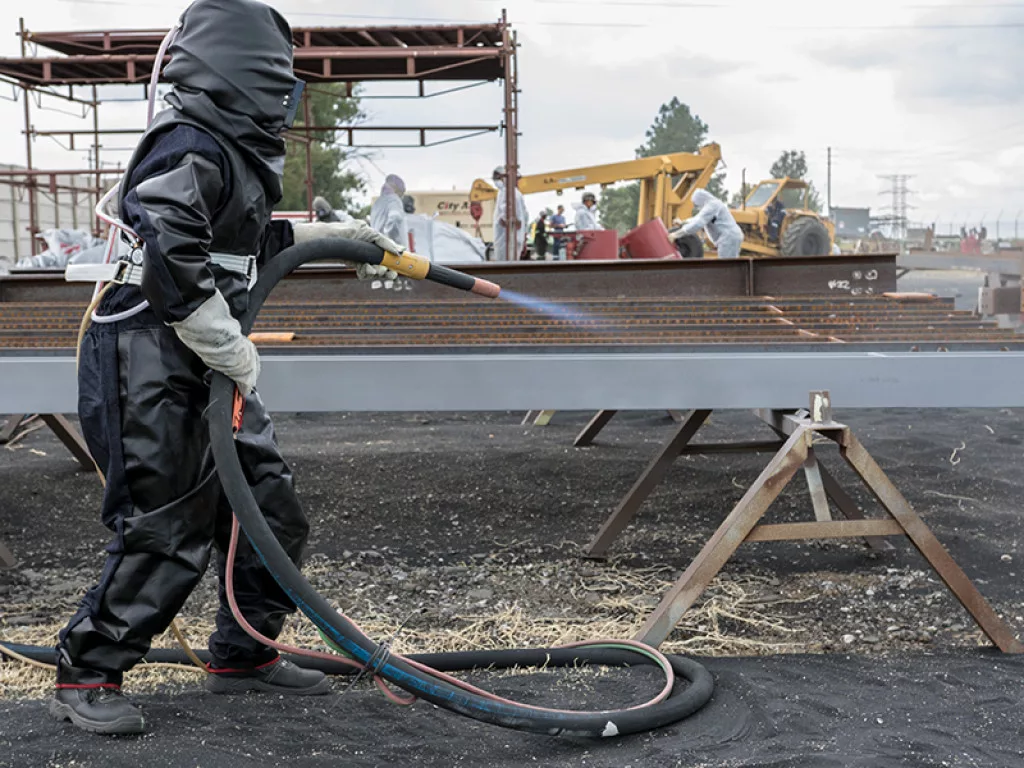 "We believe in investing in our people and pride ourselves in affording opportunities to likeminded, and driven individuals looking to pursue a career path in our operating sectors," Nash tells us proudly. "The industry is known for a high turnover of staff.
"It's the nature of the beast and our goal within the company is to actively encourage and offer an environment in which our staff are allowed to grow, experience differing regional and operational environments through site and project involvement, develop their capacity, and hone their skills, thereby retaining expertise within the group."
The localisation of staff is a driving factor behind upskilling local communities, enabling individuals to operate in the industry and hone their skillsets to a level where they can not only operate in their local market, but achieve international standards in their fields.
FOCUSED ON A GREENER FUTURE
Moving forward into the years ahead, Southey Contracting is aiming for this expansion and growth in a sustainable way. The growth of its operations is paramount, and environmental consciousness is a key part of the progressive outlook of the company.
"We are looking to achieve this sustainability through establishing local partnerships in new and existing regions of operation, as well as growing our current contracts in hand along with our client base," Nash concludes.
"Southey Contracting will continue to deliver the high level of service and solutions that our clients have come to expect from us, and we will also have two exciting technology partners who will deploy new technologies with our clients and prospective clients, to better the services they receive."