Rubicon Group has a mission: to help every home, business and community in Africa become more sustainable and energy resilient.
INTRODUCTION
Photographer (Rubicon Group): Juliette Bisset, Sonder Content
Photographer (Algoa FM): Eduan Adams, Studio d'Arc Architects
"It is less, 'Alexa, turn on my lights' and more, 'can I please have some light when the grid fails?'."
I'm discussing smart technology and its application in an African context with Rick Basson, CEO of Rubicon Group.
"Internationally, 'smart' is quite a broadly used term," Basson continues. "It becomes a bit of a catch-all for quite a few technology trends. Generally, it is a focus on making sites more connected and resource-efficient, on enhancing the ease of navigating that site, improving employee wellness and employee safety.
"There are some incredible smart buildings, particularly in the developed world. But we went to some of the international shows and while we thought the technology on offer was amazing, the application of it within Africa is somewhat niche. Our focus is a little lower on Maslow's pyramid – we focus a lot on resilience and self-sufficiency."
One reason for this is that Africa has a notoriously unreliable energy supply.
On the continent, 57 percent of the population lacks access to electricity, often because grid infrastructure does not reach to its remotest corners. The power sector also suffers from a lack of investment, inefficiency and inadequate infrastructure, while those connected to the grid are subjected to power outages and tariff fluctuations.
"When we talk about a smarter focus, we don't mean if a building knows your coffee preference," Basson says.
"It is more about the resilience of being able to operate in an uncertain environment, whether it's a lack of security, lack of water or the energy supply – that's where we focus in the private sector and our group has a massive role to play."
"In order to build this resilience you first need to make sure your resource usage is as low as possible and that's where our energy analytics, intelligent lighting and building automation divisions play such a large role."
Because of the unreliability of the grid, the potential for renewables and the decentralisation of energy in Africa is vast – Basson refers to it as a "monster market". Although it faces challenges, such as finding financial backers, it is also a very exciting space to be working in.
"Africa skipped the landline; it skipped the traditional telephone network. It's largely skipping the formal banking sector through mobile money, and it will almost certainly skip the electricity grid through microgrids, mini-grids and distributed solar self-generation. That's cause for a lot of optimism," the CEO comments.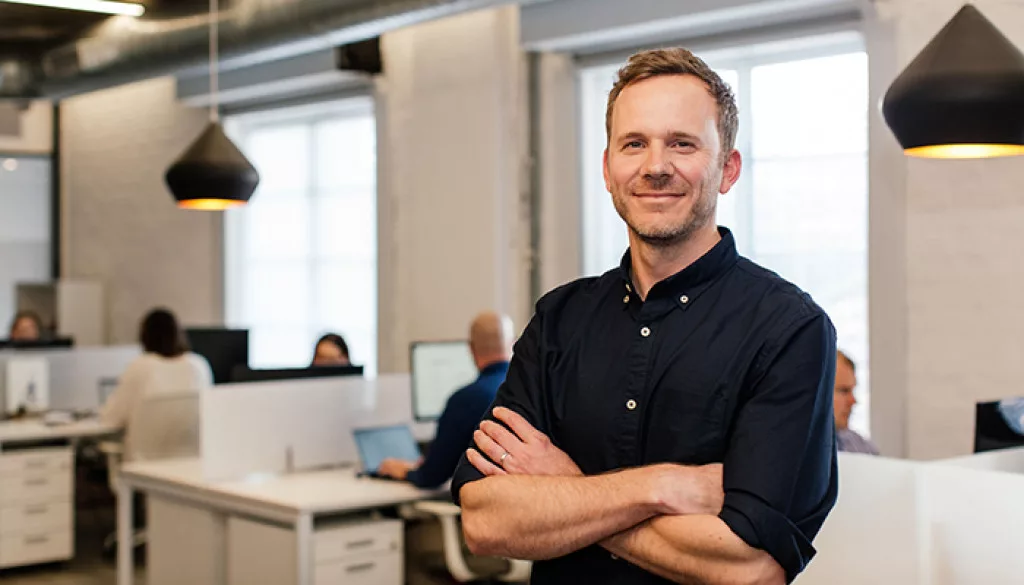 SMART SOLUTIONS, ALTRUISTIC PRINCIPLES
Rubicon Group provides the platform to deliver sustainable technology to every business, home and community in Africa, a transition it drives through furthering the adoption of transformative technologies such as renewable energy sources, electric vehicle charging infrastructure, building automation, analytics, monitoring and much more. It does so in places where the need for energy and optimisation is greatest.
Basson played an instrumental role in conceptualising and forming Rubicon Group, as well as in shaping its strategic direction together with the founders of the three core divisions. He previously worked in private equity and corporate finance, but his passion was for the operational side of business, rather than the deal-making side.
"I just love long-term strategy, building teams, getting stuck in and helping companies achieve their potential by thinking about what makes them great," he says.
He decided to get out of his comfort zone; to leave the private equity firm he worked for and begin raising capital with a partner. At this point he was introduced to the founders of Rubicon Energy and Rubicon Automation, Dylan Schnetler and Greg Blandford, and was drawn in by their passion for their business and its potential. He joined the group with his team, whose skillset, he explains, was a perfect complement to the business at the time.
"They were so client-focused, product-focused, and forward-thinking on the technology side but definitely needed a bit of help on how to position and scale the business, and evolve their systems and processes," Basson says.
"A lot of that was about supplementing the team and bringing in people with expertise in areas that they weren't familiar with, and we had a bit more of a background in."
Subsequently, Province Lighting and Automation, founded by Jurgen Chemelli, was brought into the group, which provided a complimentary offering in the areas of intelligent lighting and building automation.
Taking on the role of group CEO, he explains, is a lot about building trust. Basson has endeavoured to preserve the dynamic culture and intimate client relationships the Group has, while still ensuring that the goal of digitalising and scaling up is being achieved.
I ask him what he thinks differentiates Rubicon Group from other companies operating within the same field.
"There are a lot of people playing in this space, but we are trying to have the maximum impact we can by servicing the whole market," he replies. "We go horizontal, not vertical. We work through our engineering partners, electricians and developers. We like to say: 'you're Batman, we're Robin'."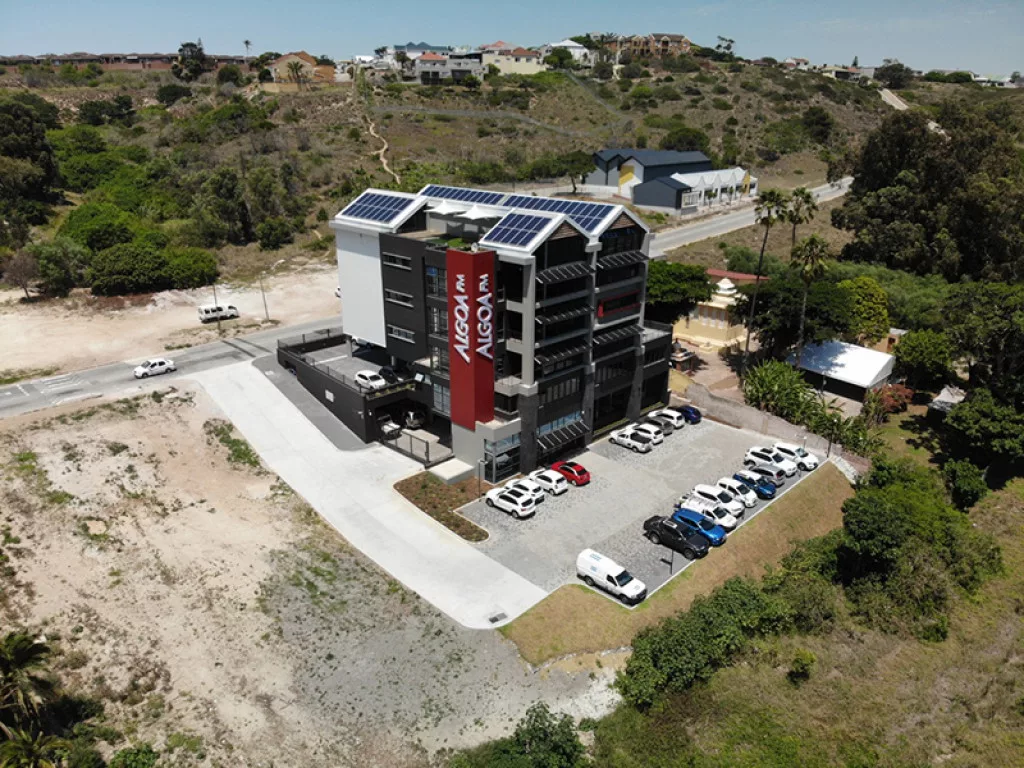 The latter reference indicates Rubicon Group's role as a "sidekick" and partner – using its resources to help serve the needs of its clients.
For example, it does a lot of work for small businesses, helping them with training and logistical support, and ensuring they have their products at the right price point. It can also provide design proposal support, providing outsourced backing so smaller enterprises can take on larger projects. Meanwhile, it also provides logistical support to larger firms, helping with the consolidation of product lines, or in taking on a smaller project to avoid tying up key staff members.
"We make their lives easier so they can focus on what they do best, which is business development and engineering," Basson continues.
"We help to make the market by arriving in a new African country and becoming a one-stop shop for the guys who've been struggling to get the right products, training and more. It's a big passion of ours to service and uplift the entire market."
The Group is also passionate about helping companies become more energy efficient and resilient.
The former can be achieved through building automation and intelligent lighting solutions, which can track and monitor spaces to optimise use. The latter can be achieved through providing backup power generators and installing renewable systems that both generate and store electricity, such as photovoltaic solar panels. Not only do these services help the individual company, they also feed into Rubicon Group's larger mission: to help electrify Africa, while simultaneously decarbonising the economy.
Something else that stands the Group apart is its partner and supplier relationships. As a procurement, product, technology and distribution enterprise, it is built off the back of such relationships, many of which extend back several decades.
"What makes Rubicon Group a bit different is that in our market suppliers and customers rely on us a lot, because it's far away and underserved," Basson says.
"We're more than just a distributor, we're a business development partner, a training and support provider and we really try to curate those brands in our market. We always say, 'if you commit to us, we'll commit to you, and treat your brand like it's our own'. If this is purely a transactional relationship it is probably not for us, and unlikely to last."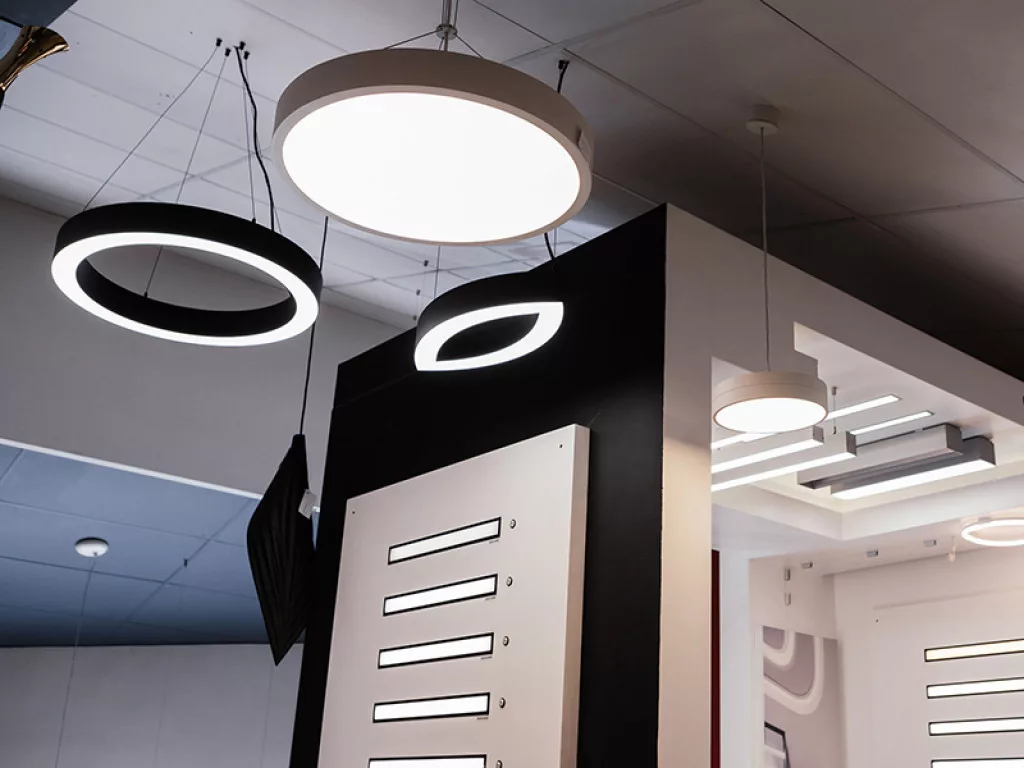 LOOKING AHEAD
The Group has several key priorities for the upcoming year.
One of these is building out its B2B e-commerce platform, which involves developing an end-to-end online platform that incorporates everything from an lead generation tool to an online store, incorporating design tools and a training database. The offering is largely intended for smaller contractors to be able to build their businesses, as larger organisations tend to have the human resources and capital to develop such offerings themselves.
The CEO outlines a phased approach to development, which began with the recent soft launch of the ecommerce platform to key clients. Rubicon Group is aiming for the entire platform to be operational within the next 12 months.
"That digital journey for a lot of businesses is becoming non-negotiable. But we are particularly putting a lot of effort into it now because we see the massive opportunity there, and the value-add for our customers," Basson explains.
The Group is also investing considerable time into developing its electric vehicle charging offering. With many contacts within the automotive industry, it wants to ensure it can help support the charging infrastructure for its clients. Meanwhile, it will also continue to focus on the lighting and automation side of its business.
"We love off-grid solar lighting on a large scale, such as street-lighting and area lighting," Basson enthuses. "It allows for safer environments, it's more energy efficient and cheaper than doing all the infrastructure for streetlighting. It just makes so much sense, and is a really cool area for us going forward."
With a growing enterprise, one of his personal focuses, he explains, is the acquisition and training of new members of staff.
Initially, Rubicon Group drew upon its industry knowledge and relationships to find staff by reputation, skillsets and contacts. Having begun to outgrow this pool, Basson is developing a more process-driven approach to HR, which involves identifying new staff who both have the relevant skillset but also a similar value-system to Rubicon Group.
This will be necessary if the Group is going to continue to expand into other emerging markets – an opportunity it is looking into, although some of these opportunities may need to be deferred because of the current need in Africa.
"In many ways we are doing enough already, because at the moment we are struggling to keep up with the demand we're facing right now. A big focus is in scaling our systems and operations in order to keep up," Basson concludes.
It is clear that Rubicon Group has a fundamental role to play in providing sustainable, energy-efficient solutions to businesses and communities in Africa – a role that looks set to continue growing in the future.