Producing nutritious soy and maize consumer foods, as alternatives to meat and dairy, 260 Brands represents the face of Zambian health in the food and beverage industry. We speak to Gaurav Vijayvargiya, CEO of the company, to learn more.
INTRODUCTION
"COVID-19 seems to be on a downward trend. Business restrictions and insecurity are now more-or-less behind us, and following the global rollout of vaccines, people are looking forward."
The optimistic words of Gaurav Vijayvargiya, CEO of 260 Brands, highlight the promising nature of the African food and beverage industry moving ahead. 260 Brands is an African consumer goods manufacturer based in Zambia.
"Our brand represents the vibrancy of Africa, and the spirit of freedom and innovation," Vijayvargiya tells us proudly. "We manufacture, market and distribute high-quality consumer products that are inspired by local tastes and made from locally sourced ingredients which enable Africa's people to taste the good life."
260 Brands had humble beginnings in the soy and maize production sector, with two primary brands: Golden Goodness, the high-protein soy-based alternative to meat, and Seba's Instant Thobwa, Zambia's traditional maize-based beverage made into an instant powder for easy and convenient energy and sustenance by simply adding water.
Now, having operated for over two decades, the company owns and sells a whole range of products on top of its classic original brands.
"We are celebrating our 25th anniversary this year, a huge milestone for 260 Brands," Vijayvargiya says. "Over the years, we have evolved to produce a wide variety of different products for our customers all over Zambia and neighbouring countries, and have also altered our business to incorporate a farm-to-shelf model.
"We have vertically integrated backwards to operate a maize milling operation that produces local maize meal, a staple in the region, and this is also used in our Emilios snacks brand that we produce. The maize grits are then further integrated to produce our Emilios range of snacks, such as Emilios Snax, Emilios Corn Puffs, and Emilios Pop-Pops. We also blend maize with soy to produce healthy, energy-rich porridges used to combat malnutrition that are primarily used by non-governmental organisations (NGOs) and school feeding programmes in Zambia and beyond."
260 Brands specialises in providing affordable and widely accessible alternatives to meat products in the African market with its Golden Goodness brand, and has recently registered its factory with the U.S. Food and Drug Administration (FDA), allowing the company to export and sell products in the US – another milestone for the company – being the first of its kind in Zambia to take consumer products to the US, now available on Amazon.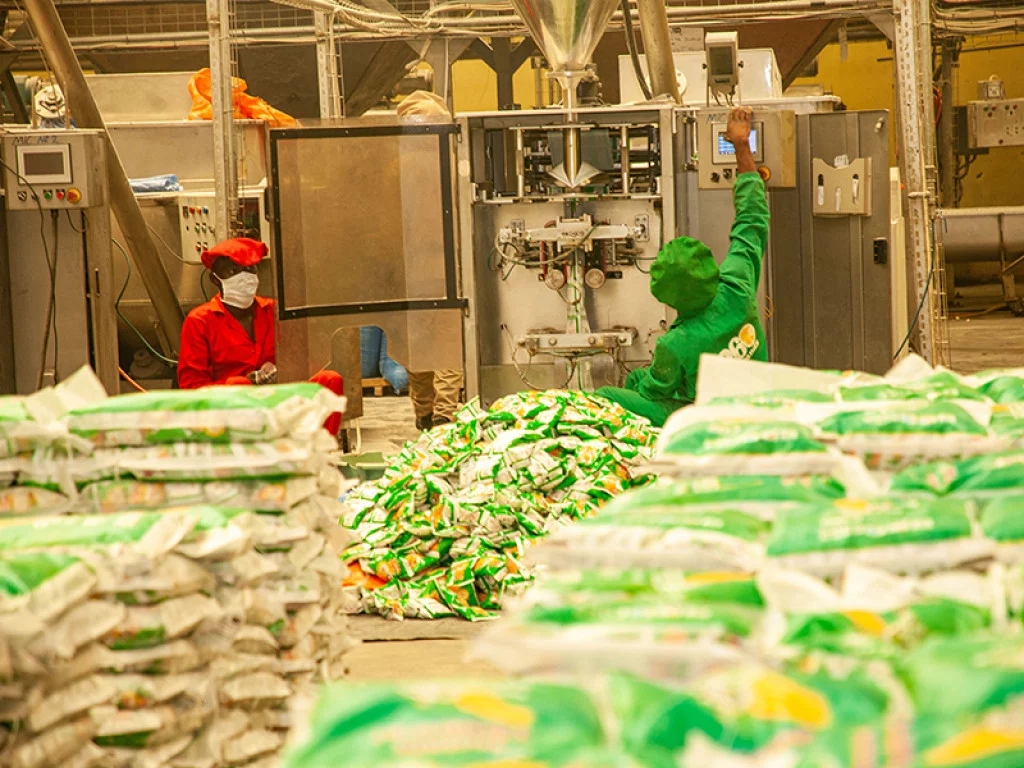 NUTRAMILK
This year, 260 Brands is commissioning Zambia's first ever soymilk processing facility where soybean produced within Zambia, will be used to produce NUTRAMILK with a 12-month shelf life. This long-life plant-based milk will be the first of its kind offered in Zambia at an affordable price, made from soybean sourced from local farmers. It will be launched in the Zambian market before moving into neighbouring markets in the Southern African region and beyond.
"We are launching NUTRAMILK, the newest addition to our portfolio and a beverage that is affordable, nutritious and a healthy dairy alternative, made from Zambian Non-GMO soybean for the African market. The product, like most others within our supply chain, will continue to extend our support to thousands of smallholder farmers and leverage our strong, existing vertically integrated business model from farm-to-shelf," Vijayvargiya explains.
"With our newest factory and state-of-the-art machinery to produce long-life milk, we aim to create a product that is ideal for our markets, where cost-conscious consumers are getting affordable yet nutritious dairy alternatives.
"Our plans are to further launch NUTRASIP, Africa's first soy-based long-life drinking yoghurt, that will allow our consumers to enjoy a nutritious yoghurt drink without having to worry about refrigeration and the cold chain logistics and challenges associated with distribution, a task that many face due to poor infrastructure across the country to maintain refrigerated products," says Vijayvargiya. "We are ultimately trying to offer a product that is unique to lactose intolerant customers, and the affordability is key in this because often nutrient-rich foods are expensive. Being able to offer this nutritious product to the general public to increase health and combat hunger is the primary drive and purpose behind 260 Brands' new product range."
Environmental conservation and awareness is also a core part of 260 Brands' vision, with a focus on efforts to support climate action. One aspect of the company's efforts towards this is embodied through its soymilk production facility, which produces less carbon emissions, and uses less water and land compared to standard dairy production processes.
"We are reducing the overall land and water usage by producing soy milk over traditional dairy milk," Vijayvargiya continues. "Overall, 260 Brands is helping people and the planet in two key ways: adhering to sustainable development goals by tackling efforts towards improved climate action and helping drive forward the health, economic livelihoods and wellbeing of the African people by producing affordable and nutritious products."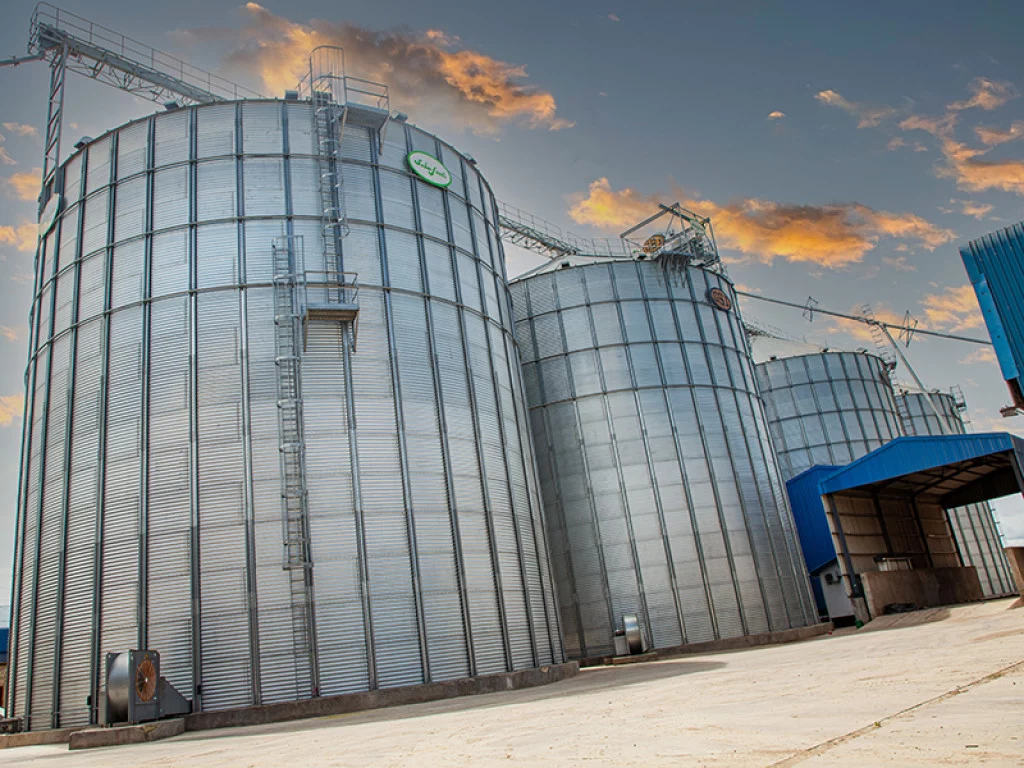 NUTRITION AND NGOS
260 Brands has over 500 employees including those that operate its two existing factories, with the aforementioned third on its way, aimed to be fully operational in a matter of months.
The company serves customers countrywide, made up of small business retailers, corporate customers, wholesalers, schools and NGOs, with a total processing capacity in excess of 40,000 metric tonnes per annum.
"Our products are compliant with the highest food-safety standards," Vijayvargiya says. "We are ISO 22000 certified as well as organic-certified.
"An important aspect of our business is supporting the communities we work in, and the social responsibility, being a food processor. We support various organisations, such as Human Service Trust and WONS Orphanage, on a regular basis, that include children, and underprivileged adults, to help stem hunger and improve dietary health."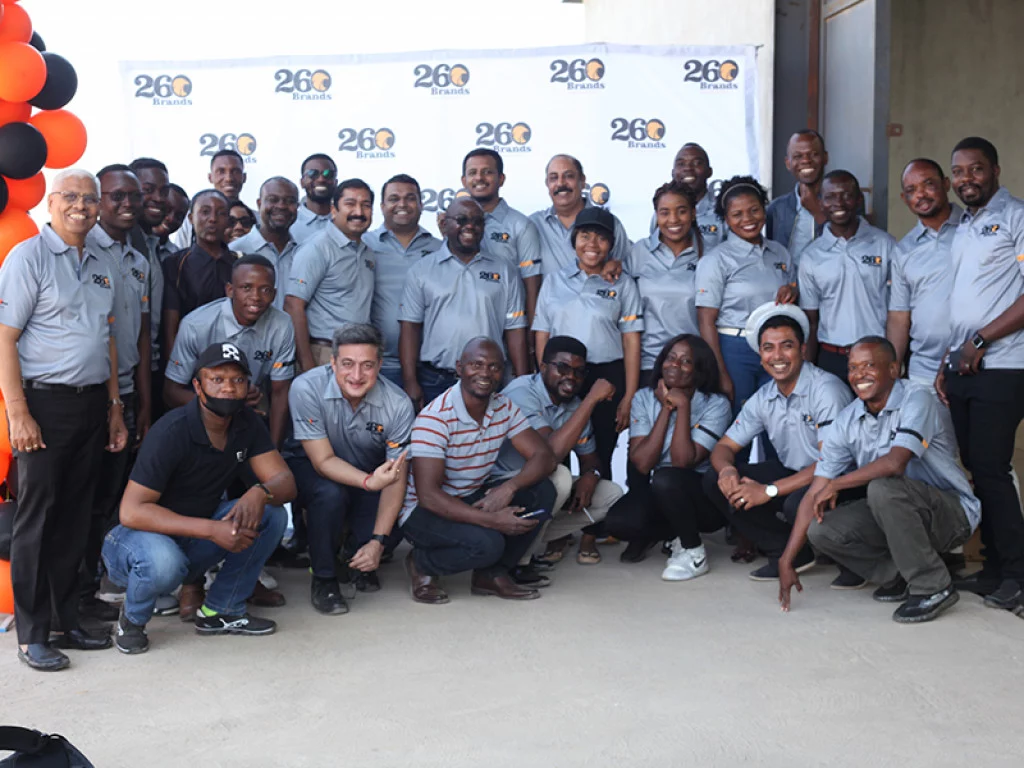 2022 AND BEYOND
Moving ahead, 260 Brands is aiming to support 12,000 smallholder farmers throughout Zambia by offering them a market for their produce, agronomic training and extension, and to make them organically certified by 2024, offering them a premium and favourable price for their organic soya which will in turn improve economic livelihoods and household income. On top of this, the company has plans abroad.
"We're grateful for the support received from the USAID Southern Africa Trade and Investment Hub that allowed us to leverage the African Growth and Opportunity Act (AGOA), to supply our products to the US in 2021," Vijayvargiya states. "We ensured that our Golden Goodness Textured Vegetable Protein was well positioned for the US consumer, and available via Amazon warehouses across the 50 states.
"Our products are now available to any Amazon customer and available for Amazon Prime delivery as well!"
For 260 Brands, the future holds a lot of promise when it comes to company products, technological innovation and improving services.
"We want to continue innovating in new product categories and building capability," Vijayvargiya tells us. "Food processing technologies are very important, and we want to build on our existing local supply chain in terms of sourcing various grains and cereals. On top of this, we are looking at additional products that can add further value in the Zambian market as well as regional and international markets.
"We are also optimising our product mix, which in turn will optimise costs and ensure the full affordability of products while maintaining our high quality of standards; this will happen throughout our supply chain, involving the local sourcing of grains and cereals that we are able to store and process."
260 Brands will be making use of sales automation tools, document management systems, enterprise resource planning systems, and automated outgrower management systems which are all key technologies to support the company's expansion.
"This technological focus is a key part of our strategy over the next few years," confirms Vijayvargiya. "But ultimately, our main focus will always be to produce healthy and nutritious foods and beverages, that will improve the health of our consumers, combat hunger and do good for the environment."