We speak to David Phume of Afrobotics, a business founder, artist, technologist and roboticist, to discuss his entrepreneurial spirit and portfolio of companies changing the face of the African media and technology space.
A LEGACY OF VISION
For many in the South African media and technology sectors, the name David Phume is front and centre.
Embodying his innate entrepreneurial spirit, Phume's story marks him out as a self-made businessman, artist, technologist and roboticist, utilising his knowledge and skills in animation and technical systems in today's international film, advertising and TV stage, as well as working alongside South Africa's government and businesses across the continent.
It was in 2005 at the age of 23 that Phume combined his creative mind, education and passion to establish Penthouse Media (Penthouse), a company that has grown to be at the centre of the South African and media space, specialising in content creation, visual effects and animation, supported by technology-heavy expertise. But Phume did not stop there; today, his portfolio of businesses extends beyond just Penthouse, of which he is both Founder and Executive Creative Director, with two other companies focusing on different aspects of the industry, both in long- and short-form media.
"Penthouse was the springboard from which all else has been launched," Phume begins. "Cake Media is another company that stemmed from the success of Penthouse. Where Penthouse deals with short-form media, from commercials and idents to marketing and motion graphics, Cake Media deals with long-form, including Advertiser Funded Programming and content distribution.
"As an entrepreneur in the media space it was important for me to make a clear distinction, having separate businesses for long- and short-form."
One such show that exemplifies Cake Media's success in the long-form media space is The Braai Show, the much-loved and SAFTA (South African Film & Television Awards) award-winning hybrid cooking-talk-lifestyle programme featuring different South African personalities in each episode.
Phume's companies have won numerous awards to date, including 15 Promax Awards for Penthouse, and the company has participated in the Cannes Lions International Festival of Creativity, the global creative event relating to communications, advertising and other related fields.
AN ENTREPRENEURIAL SPIRIT
Phume has spent his life focusing on his passion and strengths, building top-tier businesses that stand at the head of South Africa's technology and media industry, backed by personal study and experience in global tech hubs such as Silicon Valley in the US.
"That is where my interest in technology began; San Francisco and Silicon Valley are synonymous with tech. I visited Pixar and Lucasfilm during an animation school tour and was inspired by the programming side of the industry as well, and this really opened my eyes and helped guide me to what I wanted to achieve," he tells us.
Throughout Phume's life, the combination of family orientation, entrepreneurial spirit, a keen mind, and lifelong interest coalesced to form the bedrock of the trial, error and drive that led to the success of companies such as Penthouse, Cake Media, and the most technology-focused of his businesses, Afrobotics. At the root of it all, Phume is a tech entrepreneur.
"My father has been a big influence on my life – we are almost identical. I have always thought that had we been born at the same time as peers in the industry he would have been my greatest competitor," Phume muses. "Not only has he been my greatest influence, and drive to succeed, my father has also been my greatest supporter, who became my first angel investor. Investing over R1million during my difficult tech start-up years in Silicon Valley."
Coming from a family of business-minded people, it is no surprise that Phume's path was shaped by industrious purpose. Penthouse's establishment had been a trial-and-error process that saw five initial fledgling businesses come and go before Phume accepted a broad truth regarding investment opportunities for media companies in South Africa – it was not like Silicon Valley.
"When starting Penthouse, I was pretty much one of the first young Black stars that had entered the motion graphics and animation space in South Africa. I would be the go-to person for special or visual effects or anything that relates to animation, and that is how I built my reputation in the industry," Phume reveals.
"But at the time, the landscape was not suitable for one to run a successful company that just specialised in a specific field such as animation or motion graphics. Elsewhere in the world – in France, Europe, and the US – you would find animation studios that served the media industry, but in South Africa, the demand simply was not there, and was not sustainable enough to support a business. Considering this, I had to pivot the company and develop it into a fully-fledged production company."
This was the turning point for Penthouse, a company that still specialised in motion graphics and animation, but turned its hand to producing commercials, channel brand imaging, brand campaigns, digital marketing and publishing in order to become a sustainable company in the sector.
FACILITATING TECHNOLOGY
As one motivated by technological advancement and the latest in the digital space, following the founding of Penthouse, Phume's directive soon shifted towards artificial intelligence (AI) and robotics. As such, he established Afrobotics. Its primary market offering is providing customers with 360-degree customised technology tools and solutions for businesses.
"Trying to establish a technology company like those in Silicon Valley was simply not going to work due to a low investment pool, so I decided to head in a different direction," he explains. "Afrobotics came into being off the back of this endeavour. The company works with official agencies, providing solutions in cloud computing, cyber security and business architecture to help build the nation alongside its government."
Afrobotics specialises in multiple solutions, including the creation of successful cloud strategy and infrastructure giving businesses the ability to tackle modern cloud necessities, with broad coverage in Microsoft Azure, Amazon Web Services (AWS), Google Cloud and more. On top of this, the company offers administration in data analytics, engineering and science, including big data, cloud, mobile and Internet of Things (IoT), Data analysis with R, SQL Server, Tableau and others.
"Afrobotics is a 100 percent Black-owned technology company, based in South Africa," Phume tells us. "With over 15 years of experience in the tech space, we offer end-to-end technology solutions to small, medium and large organisations. We are highly inspired by the idea of Afrofuturism, a philosophy of science and history depicting Africans within the realm of advanced science and technology."
Afrobotics understands the importance of cyber and data protection, implementing penetration testing, digital forensics, and malware analysis, as well as facilitating enterprise resource planning and management in SAP S/4HANA, Oracle ERP Cloud, Microsoft Dynamics 365, Workday and Deltek. At the heart of the advanced solutions Afrobotics provides, AI and machine learning (ML) applications and assessments on Python, TensorFlow, Neural Networks, and Microsoft Cognitive Services among others are available to create more engaging experiences.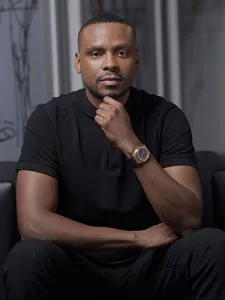 THE TECHNICAL SOLUTION
Afrobotics stands as a promising facilitator of Phume's vision of a technologically enabled South Africa and the wider continent, focusing on using technology to solve African problems.
Data science has been steadily gaining a foothold in the corporate sector over the past decade and is now an integral part of business strategy for some of the world's most successful companies. But as the scope of enterprise data science changes, so too have the tools data scientists are using to solve complex problems, from building models to identify and retain high-value customers to creating highly effective product recommendation engines.
"Technology is the grease on the wheels that will bring growth to businesses. With a growth mindset, we can help bring about the positive evolution of businesses through our solutions," Phume says.
Afrobotics provides enterprise resource planning (ERP) systems for companies of all sizes and industries. Large and multinational companies (MNCs) have distinct and unique needs that can lead to different degrees of technology fit and complexity.
"Our experience has taught us that not all ERP systems are capable of adequately addressing complexities that come with scalability and hence we continue investing our efforts in our research and development (R&D) programmes, enabling us to integrate propriety software to solve unique problems facing most enterprises of our era.
"On top of bettering businesses, Afrobotics aims to also empower aspiring African innovators in technology, as well as promoting the "maker movement" – the entrepreneurial tech development subculture – in the African continent. This will help to further grow new generations of African tech experts to lead the future of the industry in the years to come."
---
Q&A WITH DR VICTOR TUWANI PHUME, FOUNDER OF ZALLYWOOD NETWORKS, GAUTV, AND TSHWANE TV
Can you tell us how your own past has impacted David's drive and entrepreneurial spirit?
Dr Victor Tuwani Phume: "I have started many businesses from bakeries in Soweto, to radio and TV stations across the continent. That journey has been the core of David's evolution and source of inspiration.
As a businessman and a father, I have always found fulfilment in teaching what I have learnt; imparting knowledge and instilling the importance of skill acquisition to all my children always came first.
I started grooming David from an early age and I walked the journey with him when he became a seasoned animator.
"In the 1990's, we would stay up all night tinkering with computers and 3D animation software until he became a professional and started his first company.
David likes to get his hands dirty making things – that's another trait he gets from me and his grandfather alongside his entrepreneurship. His relentless move into tech was expected as we have both been sci-fi fanatics and always eager to take on new challenges."