Strategy consulting and intelligence firm Frost & Sullivan helps businesses realise their growth potential and take advantage of the opportunities Africa has to offer.
INTRODUCTION
"Africa is a big place. There are 54 countries, more than 1,500 languages and numerous religions. There are a lot of challenges operating across such a large, diverse continent – weak infrastructure being one of them.
"People interested in business opportunities here often look at statistics concerning the entire continent, and don't realise how challenging it is to take advantage of all the opportunities on offer."
This is where Frost & Sullivan comes in, the opening words being spoken by Hendrik Malan, its CEO for Africa.
Founded in the 1960s with the goal of identifying, monitoring and analysing emerging technologies and markets, it is now a strategy consulting and marketing intelligence firm, combining an understanding of growth and innovation with sector-specific knowledge to help countries and governments develop and expand.
Its clients are typically from the investment community, the public sector (trade agencies and economic development organisations) and the larger corporate market. The company gathers ongoing commercial and technical intelligence from across the globe, which it uses to help its clients achieve the best possible outcomes for its expansion endeavours.
THE SCALPEL APPROACH
Frost & Sullivan takes what Malan refers to as a 'scalpel approach' to driving growth.
"The scalpel approach is about evaluating each and every initiative in its own right and combining these initiatives in an understanding of what it might mean for the organisation," the CEO explains.
"This is important because innovation can be quite a 'fluffy' space. By which I mean that although a critical measure in principle, as soon as you get into specifics it becomes very difficult to measure. We tend to steer away from innovation terminology and focus on growth, as it is more tangible – we can ask questions about whether the business is moving in the same direction as the market, the current technology and service models being used."
The company takes the scalpel approach to a client's growth portfolio by unpacking the specific initiatives feeding into the overall growth strategy.
This includes both inorganic growth – achieved through mergers and acquisitions – and organic growth, achieved through market expansion and putting out new products and services. Internal development and R&D also factor into growth. Frost & Sullivan takes all these components into account when evaluating whether a business's growth strategy will deliver its aspirations, year on year.
It is also necessary to ground these aspirations in the context of Africa's operating environment, which Malan explains can often be very challenging, and which not all businesses are prepared for.
"A practical example is that a lot of times people will look at the population size of Nigeria and think, 'oh great, now we can access a massive market'. But our response would typically be, 'but how are you going to get your product to them?' It's important to think about infrastructure – there is virtually no cold chain infrastructure here, even in the main urban centres."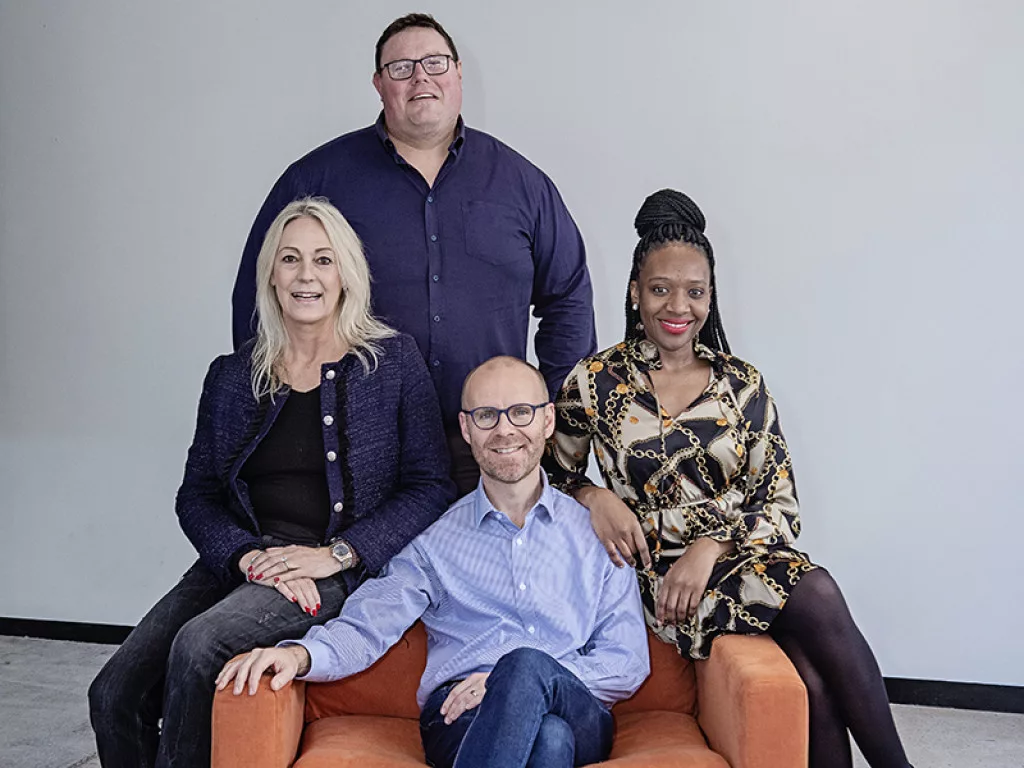 With its in-depth knowledge of operating on the African continent, Frost & Sullivan can quantify risks and opportunities, making targeted recommendations on how to mitigate the former and take advantage of the latter. This local context is combined with a global perspective on risk, innovation and growth derived from a team of over 1,200 analysts and consultants, who are based in 45 offices across the globe.
As well as relying on the firm's expertise, Frost & Sullivan Africa partners with engineering firms, finance firms, legal firms and even artificial intelligence companies to deliver its projects.
"The days of developing projects in isolation are gone; so is being a 'one stop shop,' Malan says. 'We need a broad range of specialised skills to ensure actionable recommendations."
To Malan, it is not just Frost & Sullivan's expertise that distinguishes it from other growth consulting and market intelligence firms. He also believes the company's core values of integrity, collaboration, excellence and curiosity stand it apart.
"Our values are a critical part of our operations. We integrate them into our projects, discuss them weekly during our team meetings and let them direct our future focus. We constantly try to evaluate whether the values we push externally (through marketing) align with what we live internally," the CEO says.
LOOKING AHEAD
As an intelligence firm, Frost & Sullivan is aware of the potential short- and long- term effects of COVID-19.
According to its research, GDP in 2020 in Africa is expected to decline by 2.5 percent on average, although it will rebound in 2021 to approximately 2.5-3.0 percent (which is lower than pre-COVID levels). However, the pandemic has not deterred Frost & Sullivan from making ambitious plans for expansion and growth in the upcoming year.
One of its key focus areas is in integrating AI into its delivery models, something that is not without its challenges.
"The concern I have around artificial intelligence in Africa particularly is incomplete datasets. Any artificial system needs to have access to quite a significant amount of data and information to make intelligent decisions," the CEO explains.
Another potential issue is that in Africa there is a reluctance to consider AI technology because of a lack of information and on the ground knowledge about it. This is a view Malan does not subscribe to, although he does believe that any data inputted into AI needs to be verified by human knowledge and experience.
"For Africa I think there is a role to be played by artificial intelligence, especially in consumer markets. The African consumer is not particularly well understood, as until quite recently there was a distinct lack of retail infrastructure, but it is now evolving quickly," he says.
This year, Frost & Sullivan ran a couple of trials with an AI partner, with the goal of becoming comfortable with applying artificial intelligence.
"What I learned is that a lot of what artificial intelligence can give you is sentiment.
Sentiment towards a particular industry or a particular government – there's a lot you can pick up through social media chatter, which you can then use to gain an understanding of where the market might be moving towards, or the level of political dissent," Malan says.
Over the next year, Frost & Sullivan is looking to use AI to learn more about consumer sentiment and political stability in high-risk countries.
It is also looking to mature its implementation capabilities, helping international companies to begin doing business in Africa.
"The majority of western managers find Africa to be quite an attack on the senses – the noise and traffic can be a shock for someone who isn't used to travelling in developing areas. We want to help facilitate that introduction; to help foreign businesses find their 'Africa legs' by showing them around and guiding them through certain aspects of starting a business here," Malan explains.
With its in-depth knowledge of the continent and scalpel attitude to growth, Frost & Sullivan is more than equal to the task.