We place the high quality medical laboratory services of Diagnofirm under the microscope, after speaking with Medical Director, Dr. Mohammed Chand.
INTRODUCTION
I've had a passion for the healthcare industry ever since I was young."
As the Medical Director of Diagnofirm Medical Laboratories (DML), Dr. Mohammed Chand has pursued his passion and turned it into a successful career in the medical field.
Chand, whose late father Professor Mohammed Iqbal Chand founded DML in 1990, joined the company 29 years later in 2019 after completing his medical degree and working in South Africa.
"It was due to my father's vision and ambition that DML is where it is today," he reflects.
Today, healthcare professionals and patients across Botswana are provided with DML's medical laboratory services, which utilise the most advanced technologies available in the industry.
"We have evolved with technology and always want to be leaders in tech innovation," emphasises Chand, evidenced by the fact DML has automated its laboratories with the aim of reducing costs, optimising throughput, and increasing the accuracy and consistency of reported results.
"We are also investing in digital pathology software and image management solutions to allow pathologists to review patient cases without shipping slides or specimens."
DML's technology drive comes at a time when Botswana's healthcare system is steadily improving, expanding, and becoming more accessible, with significant strides made towards universal healthcare in the country.
The majority of Botswana's 2.3 million citizens now live within five kilometres of a healthcare facility, with the nation's average life expectancy increasing and infant mortality rates declining as a result.
As a medical laboratory, DML's role within the blossoming Botswanan healthcare system is to aid in the diagnosis, treatment, and prevention of disease. There are currently 45 DML branches and six laboratories across Botswana, covering all major towns and villages, making diagnostic services easier to access.
"The industry in Botswana is quite diverse and there are numerous other laboratories within the country. We serve the entire population and work with various healthcare service providers, NGOs and research institutes," reveals Chand.
"In Botswana, we have modelled ourselves as a referral laboratory for both public and private health laboratories, by increasing our scope to include specialised testing platforms and investing in genetics."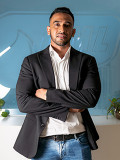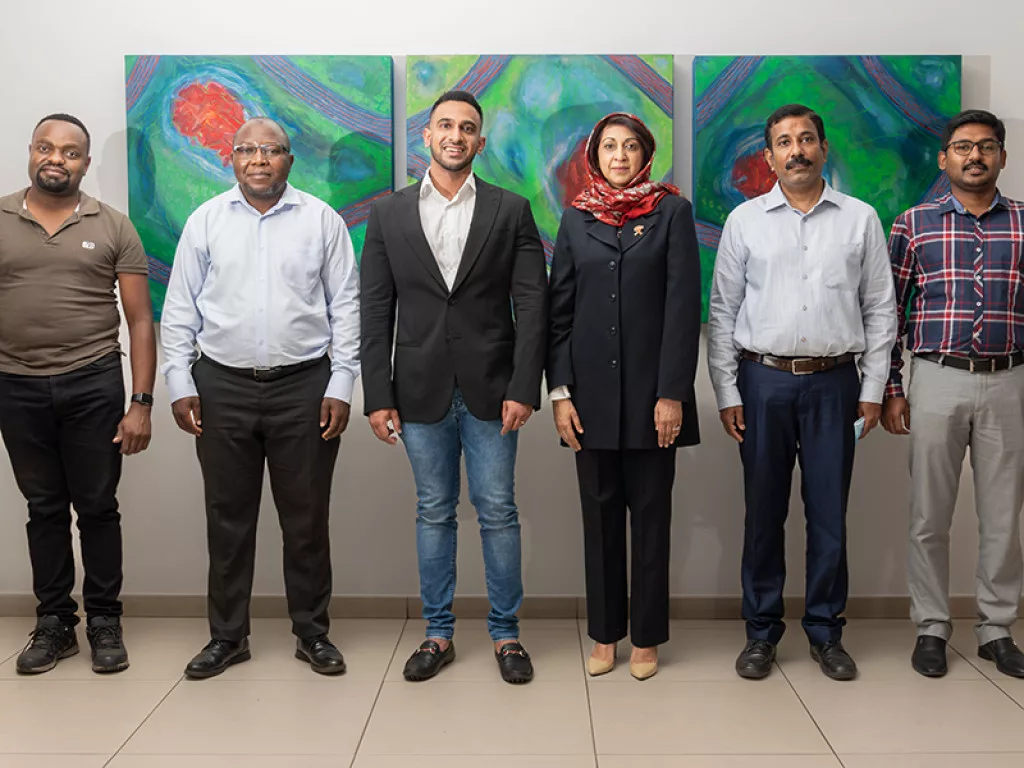 REGIONAL LEADER
DML strives to be a regional leader in the field of pathology, offering total solutions to healthcare organisations and medical companies.
The company's comprehensive clinical testing services are characterised by convenience, quality, and affordability, underpinned by state-of-the art testing equipment.
"DML is quality driven, focusing on the best possible results for our clients and ensuring that all tests have gone through extensive quality assurance protocols," Chand shares. "We ensure a fast turnaround time of results, as 70 percent of medical decision making is based on accurate, timely diagnostics."
Recruiting and retaining highly skilled personnel are therefore key priorities for DML, who currently employ 230 members of staff. Fortunately, the company has always had the advantage of being a leader in medical laboratory diagnostics, allowing it to attract the required expertise.
"A lot of the company's success is down to teamwork. Every single person within the organisation contributes to ensuring efficiency, maintaining accuracy, and overall making DML what it is today," Chand proudly states.
With an award-winning emphasis on professionalism, accuracy and attention to detail that surpasses international quality standards, DML provides a wide range of medical laboratory testing services within several branches of medicine such as phlebotomy, haematology, virology, immunology, flow cytometry and more.
Now offering in excess of 3,000 different diagnostic tests, from basic routine blood checks to complex histological tissue sampling, DML is looking to penetrate beyond the Botswanan border with its medical laboratory services.
"We cover the length and breadth of Botswana, so the focus has now shifted towards expanding across the rest of Africa, where we are determined to provide quality services," outlines Chand.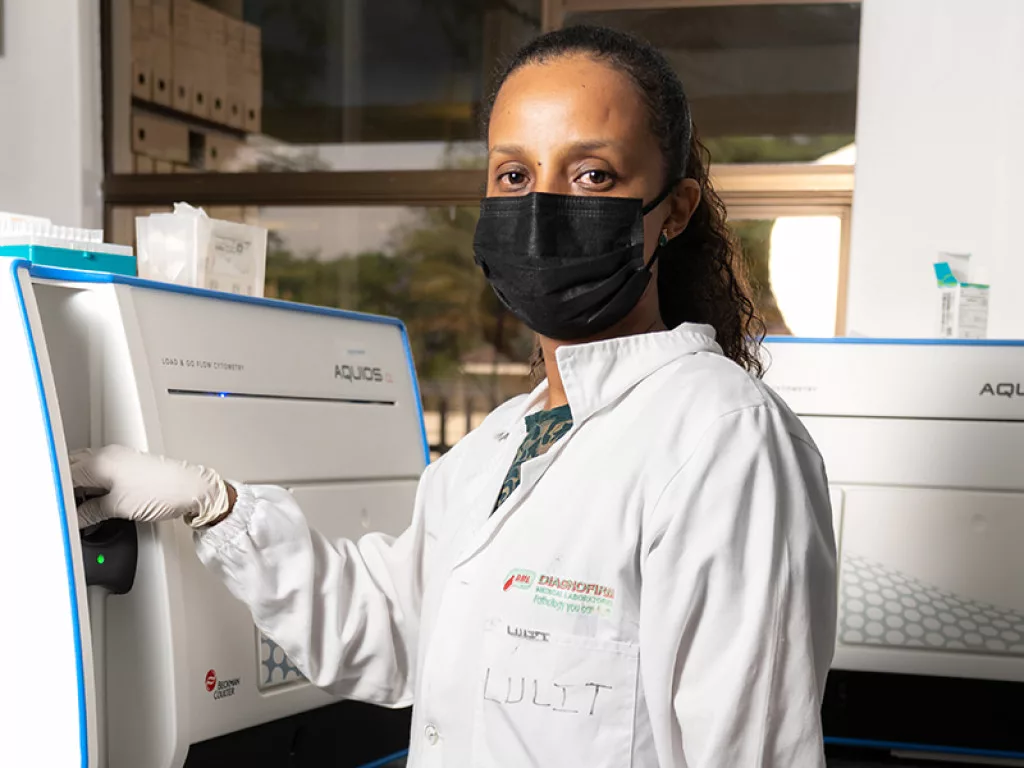 CRITICAL ROLE IN THE PANDEMIC
As the COVID-19 pandemic continues to be a major public health problem globally, medical laboratories such as DML play a critical role in a nation's healthcare delivery system by providing patient management, public health, disease control and surveillance information.
The DML COVID-19 laboratory, responsible for both the PCR and antibody detection of COVID-19, is currently the only laboratory ISO accredited by SADCAS and ICAS for coronavirus testing in Botswana, delivering results quickly and efficiently to clients either for medical or travel purposes whilst staying abreast with global scientific research into COVID-19.
Most accreditation bodies have adopted ISO 15189 as the basis for accrediting medical laboratories such as DML. This has helped countries like Botswana to employ a uniform approach to determining laboratory competence, allowing agreements to be established based on mutual evaluation.
The laboratory is also equipped with a Bioer Open PCR System, which effectively and efficiently isolates high quality DNA/RNA from combined oropharyngeal and nasopharyngeal swabs, as recommended by Botswana's Ministry of Health. The amplification of this system is based on a real-time reverse transcription polymerase chain reaction (RT-PCR) test with multiplex PCR-fluorescent probe technology and one-step RT-PCR technology.
The accurate and early detection of COVID-19 through reliable medical laboratory test results from the likes of DML are key in limiting the transmission of coronavirus and informing interventional measures.
Quality in this department is therefore monitored vigorously, with all procedures enrolled into international proficiency testing programmes and sample handling performed in a biosafety cabinet to avoid contamination and to protect staff, who are provided with personal protective equipment when collecting and testing samples.
However, despite also setting up various labs throughout Botswana to assist with controlling the pandemic and giving a fast turnaround time for PCR results, not even DML was immune to the impact of COVID-19.
"We lost key personnel due to COVID-19, and because of the high demand for laboratory personnel in that period, it was not easy to replace them at first," Chand admits. "We had to work smart and come up with systems to overcome the burden of staff shortages, which have proved to be very successful.
"Procurement of materials and stock has also become more of an issue due to ever-increasing transport costs and stock shortages, so we've had to pivot and keep more stock in the country in order to continue operations and ensure our patients' needs were met."
Testing capabilities in Botswana on the whole have been boosted by DML, though, following the donation of a laboratory extractor machine to the Ministry of Health and Wellness. The extractor, which has gone a long way to speeding up the testing process in Botswana, was donated by DML to help the government in the battle against COVID-19 and to give back to the community.
It ties into the company's commitment to Corporate Social Responsibility (CSR), which is a large hallmark of the DML brand. "Since inception, there has been a concerted effort to operate in such a way that enhances society," Chand comments.
For example, DML was recently involved in a breast cancer fundraising activity, as well as partnering with other organisations to offer free prostate cancer screening tests in recognition of Men's Health Awareness Month in November. We have also partnered with the Diabetes Association of Botswana to offer free blood glucose tests."
It is clear that DML's CSR initiatives go far beyond the field of laboratory medicine, and as one of the company's core values, Botswanan communities are in safe, capable hands.