LPG access is being expanded across Kenya by Proto Energy, whose CEO, Amanda Donahue, details the company's rapid rise in downstream distribution and the adoption of technology to increase efficiency.
ACCESSIBLE AND AFFORDABLE LPG
According to the latest estimates from the Kenya National Bureau of Statistics, as of 2021, it is estimated that approximately 74 percent of households in Kenya use traditional sources of energy such as firewood and charcoal for cooking, while only 26 percent use modern energy sources such as liquefied petroleum gas (LPG).
Given this, it is clear that there is still significant room for growth in the Kenyan LPG industry, and that many more people could benefit from switching to LPG as a cleaner and more efficient source of energy.
The potential of LPG is tremendous, and Proto Energy (Proto) is working to increase awareness of its benefits and expand access to more people across the country, while decreasing the demand for Kenya's natural resources.
Launched only five years ago, Proto is a subsidiary of Kenya Energy Group (KEG), a leading importer of LPG in bulk sales for over a decade.
KEG has built the infrastructure and logistics framework to distribute throughout Kenya and East Africa, with a modern common-user LPG terminal adjacent to the Port of Mombasa, including a marine jetty and a land terminal platform to accommodate arriving vessels and moor a vessel on either side.
The jetty has a total offload capacity of 300 to 400 metric tonnes (MT) per hour for each pipeline, whilst the terminal facility has eight fully automated gantries that can fill eight trucks per hour, with each truck off-taking 22 MT.
The natural progression for KEG was then to establish a downstream distribution business to provide easily accessible and affordable LPG to households and businesses throughout the country.
"In its short lifespan, the Proto brand has risen to take the leading market position in the downstream distribution of LPG throughout Kenya by making an aspirational and much-needed product attainable," opens Amanda Donahue, CEO of Proto.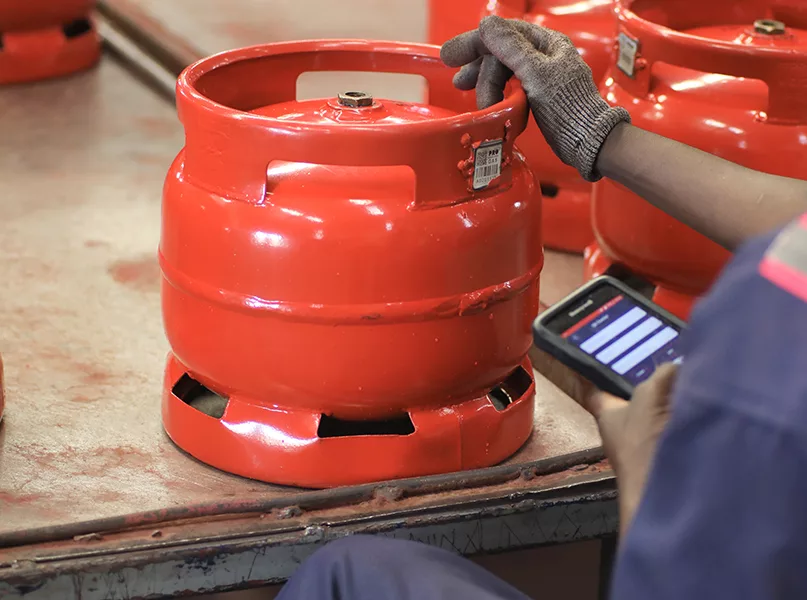 DRIVING LPG GROWTH
With over 1,700 employees, three filling facilities, one manufacturing plant, and 42 containers to service the entirety of Kenya, Proto's superior support for LPG customers starts with its commitment to quality.
The company has worked closely with regulators to implement strict safety protocols in its operations and for its cylinders – the highest in the market.
This has helped foster confidence in LPG, and in Proto as a safe and reliable source of energy, having helped to drive the growth of LPG and become the regional standard.
"We intend to demonstrate how LPG can fight climate change and provide a healthier environment to Kenyans and the continent as a whole," outlines Donahue.
Proto is investing significantly in LPG infrastructure projects across East Africa, focusing on LPG storage facilities, cylinder filling plants, and distribution networks.
These investments have helped to create a reliable supply chain for the region, making LPG more accessible and affordable for customers.
Proto is also better able to service orders both efficiently and quickly, assisted by the use of technology and tracking in its operations.
"Technology is key to our operations, from real-time asset and cylinder tracking to bar-coded cylinders and our cashless distribution system," Donahue tells us.
"Our entire ecosystem is connected virtually and wholly owned in-house; we manufacture, transport, and deliver end-to-end."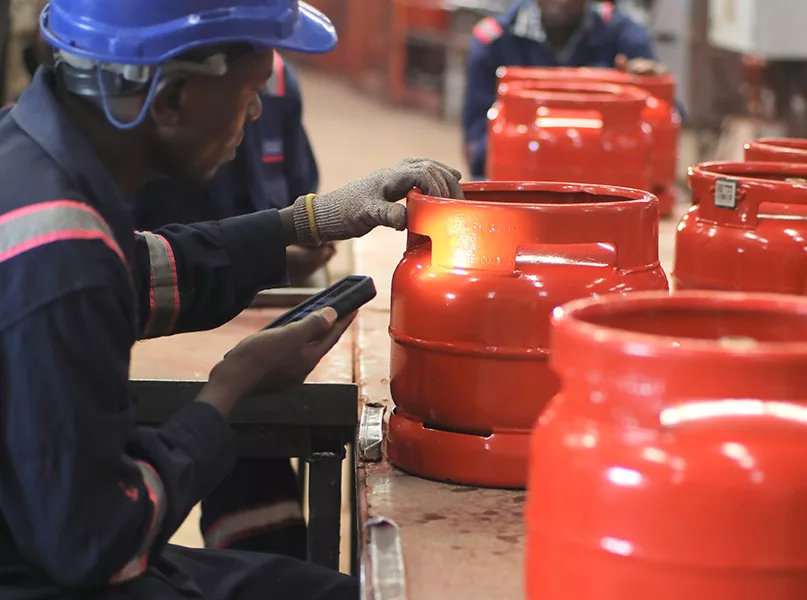 ---
LPG APPLICATIONS
Aerosols – In aerosol manufacturing, LPG is used as a propellant for the aerosols.
Hotels – LPG is the preferred mode for cooking in hotels. It is also used in steam generation which is utilised in laundry and water heating.
Hospitals – LPG is a cost-effective solution used in hospitals for cooking. It is also employed in heating and steam generation, especially for laundry.
Glass making – In glass making, LPG gas is used to melt the glass to aid in moulding it to the desired shape.
Steel shaping – LPG is used to attain the heat range required to aid in steel shaping.
Plastic manufacturing – LPG is a safe and cost-effective solution for heating the mould in plastic manufacturing plants.
---
LASTING IMPRESSION
Prior to Proto, Donahue recognised the limited access that people had to technology and digital services in Kenya, having ran a maternal health programme in Muthari, Huruma, and Korogocho.
As the programme educated and supported 35,000 Kenyan women, Donahue believed that she could extend her reach to a wider audience by engaging in the private sector to introduce technology and innovation in a more accessible fashion.
"Seeing the ingenuity of Kenyans, I wanted to be a part of the transition in bridging the technology gap for those who needed it most," she informs us.
That led to Donahue leading a major FinTech company, that took her to 34 different African countries where she was able to broker collaborations with telcos, banks, and local governments.
Whilst this experience in the FinTech industry was undoubtedly rewarding, Donahue's attention was recently captured by PROGAS, who impressed her with the ability to identify a pressing issue and proactively address it by making LPG available to a broader market, all while maintaining affordability and accessibility.
"This dedication to solving a real-world problem through innovation left a lasting impression on me," she reflects.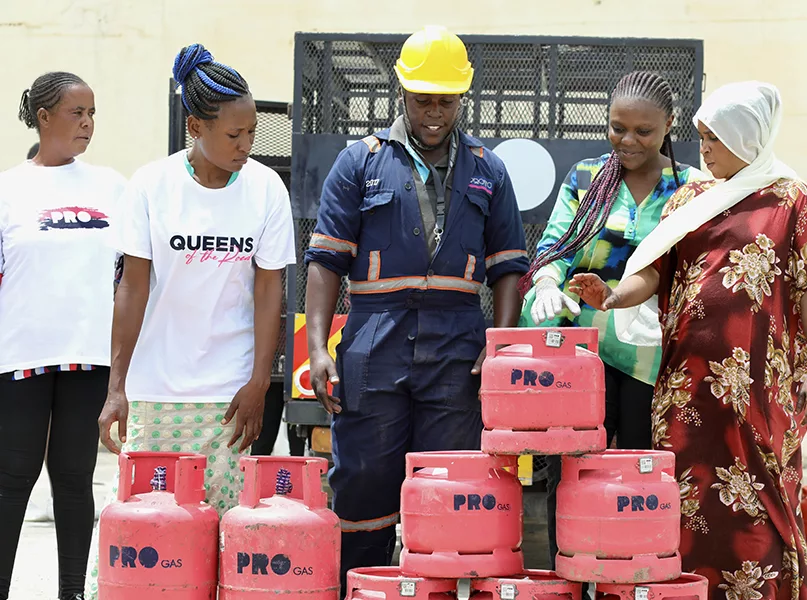 ---
PROTO'S LPG SERVICES
Maintenance and support – Ensuring that equipment is in good working condition to enable minimum disruption to operations.
Bespoke LPG solutions – Working with customers to come up with the solution that best fits their requirements, on the understanding that a 'one size fits all' solution is not always the best.
Safety audits – Offering specialised safety audits both above and below ground, giving peace of mind and the confidence of knowing that safety and environmental standards have been complied with.
Installations and conversions Performing LPG equipment installations on-premises, and aiding with the conversion of operations to a bespoke LPG solution.
---
PROFESSIONALISM AND INTEGRITY
To increase Proto's efficiency, all employees from tuk-tuk drivers to the executive team utilise the latest technologies and systems, with teams spread out across Kenya but able to collaborate through the company's virtual platforms.
Professionalism and integrity are two key pillars that Donahue demands from Proto's teams and partners, and qualities that she looks for specifically when recruiting.
"When we start with the solid foundation of integrity and a commitment to grow, I can empower employees to look at the company's goals and find ways to take risks in alignment with those goals," Donahue emphasises.
"I encourage my team to take leaps responsibly. It's fine when we fail; I value those failures and constantly say so to my team, because in failure is where we learn the most."
The professionalism and integrity of Proto's employees is manifested in an unwavering commitment to investigating and resolving customer problems, with issues routed to the relevant departments within minutes.
In addition, Proto provides training and education programmes to its staff and other stakeholders to ensure they understand the best practices for handling, transporting, and using LPG gas safely.
Cooperation and synergy are fostered across all departments within Proto, whose employees are empowered to develop and grow to new levels.
"We look for ways to cross-train as well as seek opportunities where an employee can shift departments if their talents and career goals are more aligned elsewhere," adds Donahue.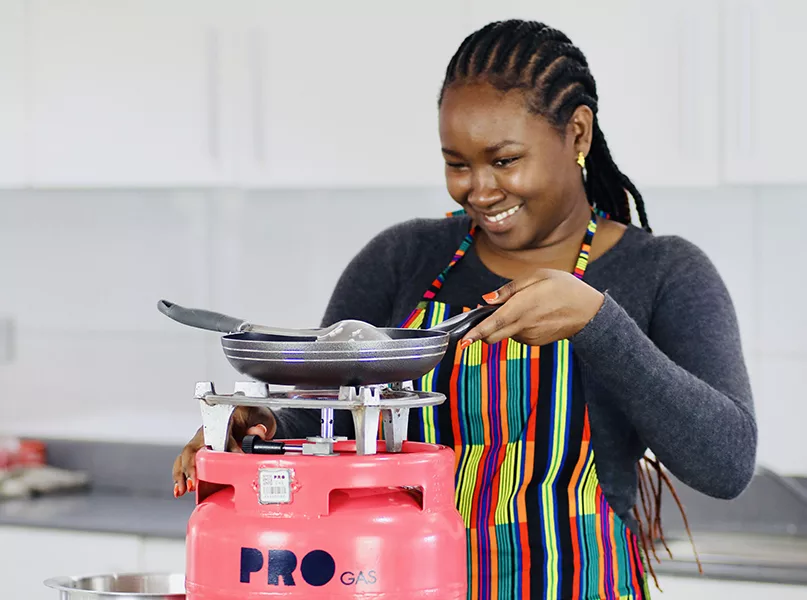 SUSTAINABLE METHODS
In a country where the majority of households and schools still use traditional sources of energy, there is a tremendous opportunity for Proto to help move the economy towards more sustainable methods.
One key project that Proto is focused on is converting schools in Kenya from using firewood and charcoal to LPG, which the company subsidises in an effort to make it more sustainable for all Kenyan schools.
With there being thousands of schools in the country, daily cooking has a huge impact, as the use of firewood is not only environmentally damaging but has an extremely negative impact on the health of school employees and students.
"Starting early in the morning, chopping firewood, hauling it to kitchens, then cooking three meals a day is a laborious process and detrimental to the health of the kitchen staff, not to mention Kenyan forests," Donahue notes.
"Proto has developed a conversion kit that can be retrofitted to any existing school kitchen, such that within a few hours the school can be cooking its next meal and not suffer any downtime."
The company has proven this to be a successful innovation through the numerous schools converted to date.
Clearly, Proto has demonstrated its ability to disrupt the market and will continue to innovate and grow until LPG is affordable and accessible throughout East Africa.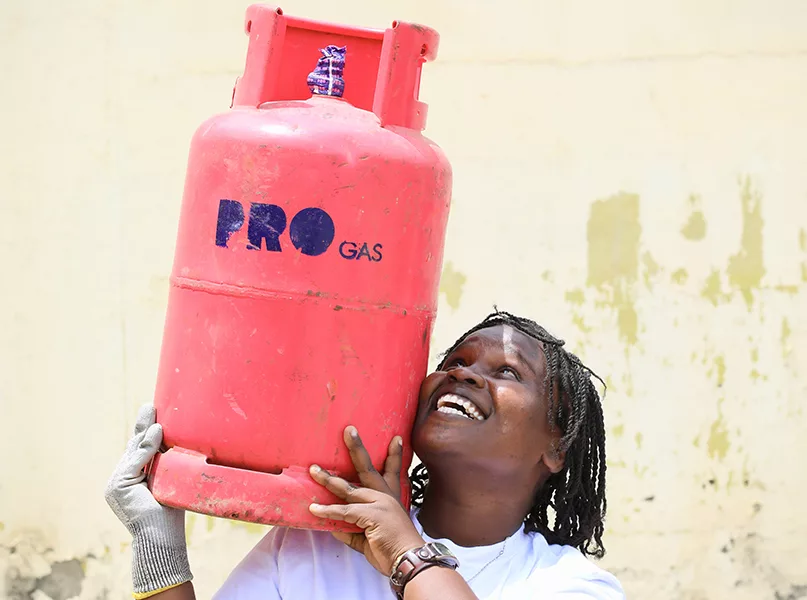 PROTO ENERGY PARTNER