The East Africa Bottling Share Company (EABSC) plans to invest $500 million in the East African nation as it plans expand its capacity further with the aim of meeting increasing demand within the soft drink industry.
INTRODUCTION
Coca-Cola is the most recognised brand on the planet, a billion dollar product sold in 206 countries. It has been in Africa since 1929, operates in nearly all of Africa's countries and is one of the continent's largest employers with almost 70,000 employees in 160 plants.
It is a giant and Africans buy more than 35 billion bottles of Coke a year.
What many people don't realise however is that no matter where in the world Coca-Cola is, its brands are produced, packed and distributed by bottlers, suppliers and retailers that are deeply rooted in the communities in which it operates. These are partners in the truest sense, sharing the same vision and mission.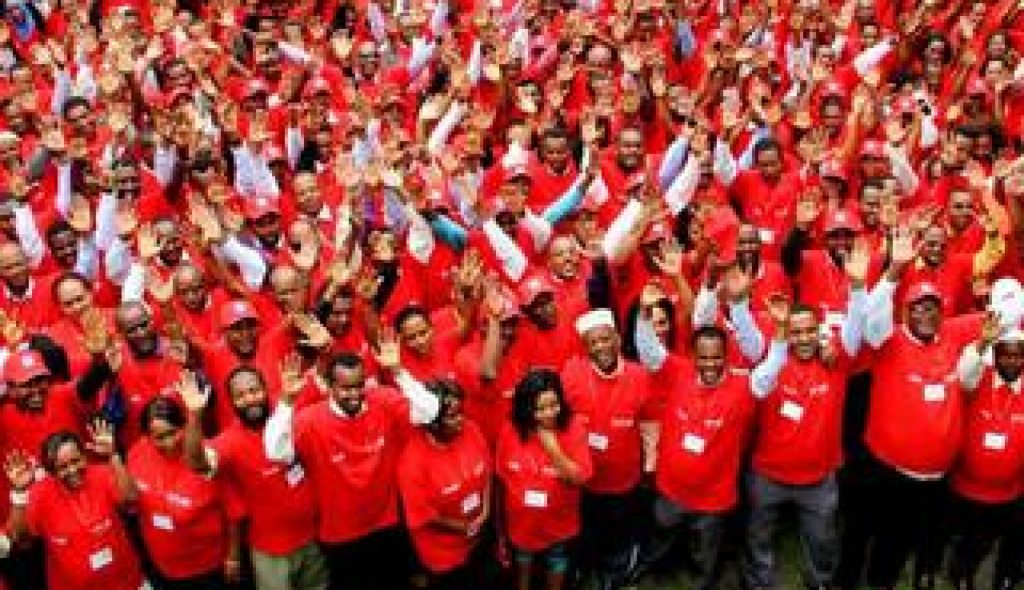 Coca-Cola has ambitious plans for Africa
"Coca-Cola has ambitious plans for Africa," says Greig Jansen, CEO of Coca- Cola producer East African Bottling Share Company (EABSC). "It is investing several billion dollars in Africa over the next decade." 
Africa is an important market for Coca- Cola as it fights a campaign to increase per-capita annual consumption. Nowhere is this truer than in Ethiopia. It was once a byword for poverty and famine but now its economy is booming – it has been expanding by about seven percent a year for almost a decade – and Coke is targeting expansion.
"The 2020 vision is about getting ready for tomorrow today," says Jansen. "In Ethiopia we're looking at 100 million unit cases by 2020, which is ambitious. It would put Ethiopia on a par with Egypt and South Africa."
Coca-Cola was first bottled in Ethiopia's capital Addis Ababa in 1959 by the Ethiopian Bottling Share Company, which later opened a second branch in Dire Dawa in 1965. The two plants were nationalised in 1975 and ran as public companies until 1996, when they were bought by private investors. Just prior to that, in 1995, the Coco-Cola South AfricanBeverage Company (Coca-Cola SABCO) bought shares in the business and in 1999 signed a joint venture agreement with the plants. In 2001, Coca-Cola SABCO increased its shares to 61 percent and the company changed its name to the East African Bottling Share Company. EABSC continues to run the two plants in Addis Ababa and Dire Dawa.
"We employ over 1,500 people in Addis Ababa and Dire Dawa and produce 720 million bottles of soft drinks a year," says Jansen. "We are one of the top performing countries in terms of growth, profitability and efficiencies."
In April last year, EABSC unveiled an eight-year, $500 million investment plan, intended to boost its presence in the country by the year 2020.
The plans will see it open a further three Ethiopian plants.
"The proposed plants include one in Hawassa and another in western Ethiopia, whose construction depends on the performance of the company's other lines," says Jansen. "In the next two or three months we'll start the civils in Bahir Dar, a project which will cost $25 million. We have received 30ha of land from the Bahir Dar city administration to build what will be our third Coca-Cola factory and it'll be completed before the end of 2014. The handover of land will be next month.
"If we look at what we're doing in terms of the new investment, it is something in the region of nine new lines," Jansen adds. "We're really bringing in a whole new portfolio over the next couple of years and our strategy is to be able to have a cold Cola-Cola within arm's reach for all our consumers in Ethiopia by 2020."
Companies interested in doing business in Africa can learn a lot by looking at how Coca-Cola and EABSC operate.
Multinationals cannot operate in Africa without ensuring that the communities in which they do business benefit and have a significant stake in those businesses, says Jansen. A recent survey conducted by the company found that for every one person directly employed by EABSC, another 10 were indirectly employed. If you do the maths it means Coke impacts the lives of nearly one million Ethiopians.
"We have commissioned a study that says close to one million people make a living by distributing and selling Coca-Cola," Jansen says.
Now is the time to invest. "Look at the statistics: something in the region of 90-100 million people live in the country and the population is growing fast. Ethiopia has one of the fastest growing economies in Africa and the world and the government is spending lots of money on infrastructure. There have been huge improvements on the road networks, electricity and in sectors like banking. All of the economy is growing. It is fantastic. I don't think you can overlook Ethiopia in terms of investment. It is a very safe and stable country. Its location is ideal and the government is very interested in export."
At the end of this year EABSC will have invested a total of $150 million dollars in Ethiopia. That money has led to the completion of a totally refurbished production facility in Dire Dawa, the building of a five story top-of-the-line multi-tier PET(plastic) building and the revamp of the existing Addis Ababa production facility.
Addis Ababa is now capable of producing 36,000 PET bottles an hour.
"We have increased capacity from the old plants by a factor of four and we currently don't have a single bottle in the warehouse," says Jansen.
The investments will have positive ramifications for the whole country. "By 2020 we will be water neutral," Jansen explains.
"This means, for every litre of water we take out from the earth, we will put one litre back. We have a best practice in waste water treatment in Ethiopia. We have spent well over $2 million for the plant in Addis Ababa and $3 million for Dire Dawa and we'll do the same in all new plants.
"By 2020, we will also be energy neutral, by then we will not be pulling power off the grid. We will be totally self sufficient on power. We are involved in cleaning up rivers and recycling. We're committed to caring for our environment."
As Coca-Cola continues to expand in the fast-growing East African nation, be sure that Africa Outlook will keep an eye on things.
To learn more visit www.cocacolasabco.com
VIEW THE East Africa Bottling Share Company BROCHURE