A jewel in the South African food industry, we talk to Crown Food Group about its superior products and solutions, impressive recent growth and heavy sponsorship involvement.
FOOD THAT REIGNS SUPREME
For over a century, Crown Food Group (CFG) has enjoyed a long history of supplying quality products and solutions to the food industry.
The South Africa-based company has gone through several changes and expansions in that time, having started out as a small business in 1912 serving the exploding gold mining community in Johannesburg, however one thing that has remained the same is CFG's passion for innovation and excellence.
Today, CFG commands a global presence as one of three divisions within Bidcorp Food Africa (BFA), a subsidiary of international broad-line foodservice group Bidcorp, along with Chipkins Puratos and Bidfood South Africa.
While Bidcorp has grown into a substantial international business, it remains true to its South African heritage and therefore represents the ideal fit for CFG.
Africa has been identified as one of several emerging markets by Bidcorp, with South Africa's performance noted as particularly positive in recent years. Indeed, in the second half of 2021, Bidcorp's South African operations reached an all-time high through its triad of BFA divisions.
As part of BFA, CFG is responsible for manufacturing and distributing meat, poultry, dairy and general food ingredients and equipment. There are currently nine CFG branches in South Africa, as well as a branch a piece in Zambia and Kenya.
CFG itself, similar to BFA, also comprises three of its own operating companies: Crown National, Crown Ingredient Solutions (CIS), and Griffith Crown Foods (GCF).
Although operating autonomously from each other, they are bound by adherence to CFG's group policy of supplying superior quality products and solutions.
Thus, CFG ensures that customers enjoy complete commitment to quality and service, backed by a total of 1,200 motivated and committed members of staff across the three companies.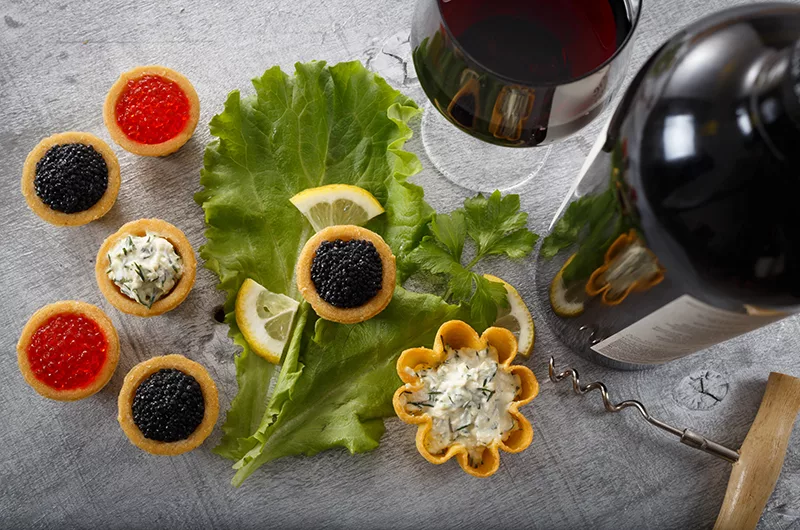 MAJOR SUPPLIERS
Crown National is a leading supplier of spices in South Africa, including spice mixes to the South African multinational restaurant chain Nando's, and takes great pride in delivering the finest level of quality available to customers as one of the country's major food ingredient suppliers.
Utilising the best technologies to provide a unique vision of its markets, Crown National is at the forefront of technological advancement, innovative thinking, and new-to-market products that keep up with the latest industry trends.
With a long-standing history and strong reputation based on credibility, quality products and service excellence, Crown National ensures customers are provided with high levels of service and technical expertise.
From tasty seasonings and spices to tantalising sauces, marvellous marinades and plenty of other innovative products, Crown National offers the most comprehensive, diverse and innovative range of products to satisfy all the needs of the meat and food industries.
CIS, meanwhile, provides advanced solutions and innovative ingredients to the dairy and culinary sectors. A streamlined solution for customers is offered by CIS to harness outstanding technical support and access an extensive range of ingredients from international and local associates such as Cargill, BK Guilini, Red Arrow and more.
Elsewhere, GCF supplies ingredients and services to the quick service restaurant (QSR) sectors of the industry in sub-Saharan Africa. GCF has a wide range of product offerings, including culinary-inspired custom-made sauces and marinades, coating systems, bakery and dough dry blends, protein seasonings, snack and side dish seasonings, and portion packs.
Crown National, CIS, and GCF all share CFG's supply chain resources, such as product development, sourcing, manufacturing, warehousing and distribution.
Maintaining long-term relationships with the supply chain, CFG's key spends are on raw materials and exports, complemented by an internal supply chain team.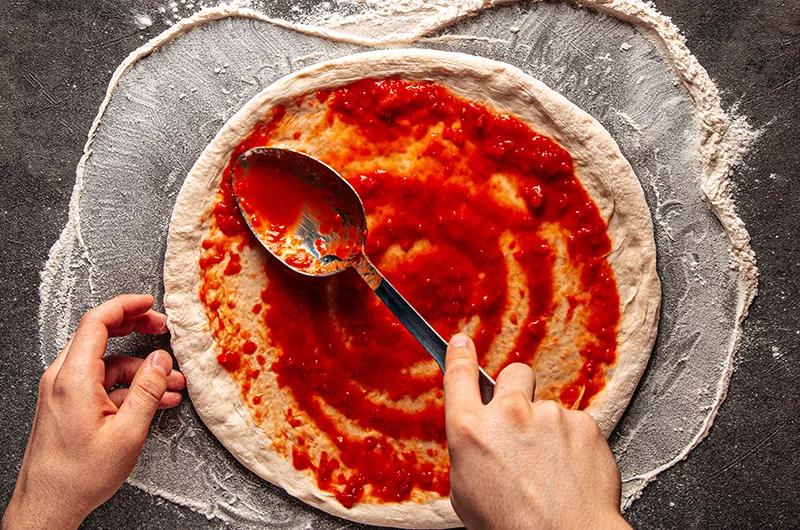 POSITIVE RESULTS
CFG's greatest strength lies in its diversity, exemplified by the company's comprehensive selection of products, range development, logistical capability, market penetration and technology.
Thanks to a strong entrepreneurial spirit, competitive edge, and ability to adapt to the changing needs of the market, CFG's overarching philosophy is designed to foster performance, accountability and results.
CFG achieved positive results in the second half of 2021, despite the ongoing challenge of supply chain constraints on imported raw materials. These constraints impacted CFG's ability to supply timeously, as it resulted in delayed shipments.
Last year, meanwhile, most of BFA's business segments impressively gained market share in the face of such pressures, with CFG experiencing growth in all channels driven largely by its own brands and other ingredients used in food manufacturing.
The tangible result of this growth is CFG's move into the retail space through small shops at each factory, and the introduction of further standalone stores.
Going forwards, capital expenditure investments into additional manufacturing and distribution facilities, as well as additional vehicles, will further position CFG for yet more growth.
For instance, BFA's construction project in the South African city of Gqeberha in the Eastern Cape was completed in 2022 and includes new premises for CFG, whilst the development of other facilities for the company continue.
Meanwhile, as per Bidcorp's annual integrated report for 2022, CFG's building facilities are undergoing a full review with a focus on energy-saving design improvements.
SPONSORSHIP DRIVE
What also continues to drive manufactured product growth for CFG are focused campaigns and sponsorships.
CFG is heavily involved in sports sponsorship, and in 2022 the company was thrilled to announce the Crown National brand Six Gun Grill as the title sponsor of the annual Trans Agulhas inflatable boat challenge, which took place at the end of December.
Six Gun Grill and Crown National were also proud to be associated with the touch rugby beach tour, Hot Summer of Touch. The event has established itself over the years up and down the Western and Southern Cape coasts, and CFG was thrilled to bring rugby's favourite spice brand to the various holiday towns and beaches in December.
In cricket, meanwhile, CFG launched Six Gun Grill's naming right sponsorship of the Western Province Blitz cricket team, as well as the iconic Newlands Stadium, in 2020.
Sponsorships provide great brand value and exposure for Six Gun Grill and the Crown National brand, as CFG continues to make a name for itself in the food industry.