We speak to Henning Rasmuss, Director at Paragon Group, about the organisation operating throughout Africa, its partnerships and latest projects in the continent.
INTRODUCTION
"We are business partners for design excellence; our approach is always founded in pursuit of the best possible project outcome that can arise from the ingredients of the business plan – we relentlessly pursue value engineering, and practise architecture as a craft."
Established in October 1997, Paragon Group is an active African organisation of high-profile design businesses that deliver international projects. The group is known for its hands-on engagement with project opportunities in the modern global building industry, as well as its ability to engage at multiple levels of construction and with various industry players that make up the property development sphere. Henning Rasmuss, Director of Paragon Group and orator of the opening statement, has had the pleasure of watching the organisation grow from its very beginnings in 1997, when he and his business partner Anthony Orelowitz founded the company as Paragon Architects.
"Our roots are here in Africa," Rasmuss affirms. "We are able and agile, and actively participate in the continent's urban and human development. Paragon is flexible and diverse in its approach to design. Each project is unique and is driven by lifestyle and a response to user needs. Elegant and efficient planning forms the core of our designs. We understand the needs of our clients and know how to generate cutting edge architectural forms and spaces in a competitive property market.
"Paragon is committed to Africa, and we believe in the future of its cities. We embrace the future, because we will be a part of it – part of its challenges and responsibilities, and part of its great freedoms and achievements."
Paragon prides itself on its staff wellness and skills retention through the creation of engaging and human-centred designs. Over the past 10 years, the organisation has worked on an immense number of projects in Africa, spanning 23 countries.
"We understand the continental African development landscape well and share that wide-ranging knowledge with only a small handful of dedicated companies that have also done that journey and invested that time," Rasmuss says. "We have strong networks on the ground, and work with key partners on a continual basis."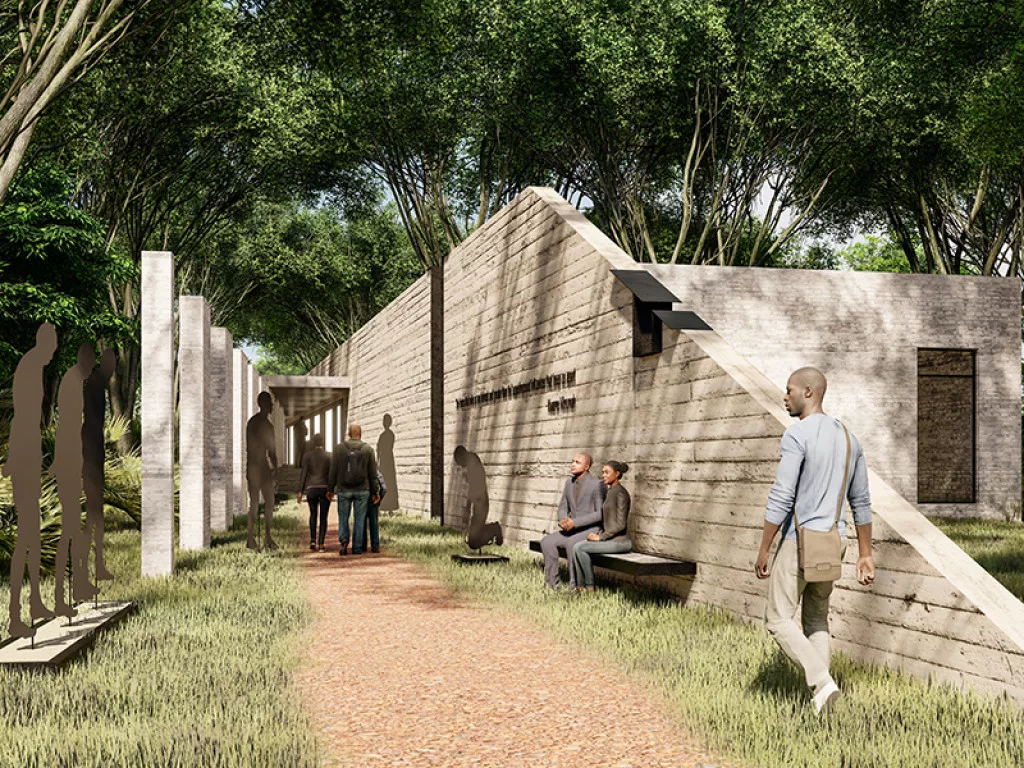 LEADING THE SECTOR
Based in Johannesburg and Cape Town, Paragon currently employs approximately 85 individuals across its two offices; a substantial number in comparison to the 85 percent majority of South African architectural practices that employ less than 10.
"We are, by size and influence, at the very top of our profession, not only in South Africa but also the continent," Rasmuss tells us proudly. "The company is growing fast this year. Across Africa, we work with and through trusted local in-country partner architects. Some of these consistent relationships are now seven years old!
"We in the executive team are six directors across three company divisions, and we have just promoted a large number of team leaders into associate and senior associate positions. There is an extremely talented group of young African designers in the business. We operate the office as a series of 'pods' or micro-practices, to enable better knowledge sharing, direct accountability, and autonomous working and decision-making practices."
Paragon offers master planning, architecture, strategic space consulting, space planning and interior design services to ambitious clients in most property sectors. Paragon has always been a generalist practice; its clients are privately held and public listed property funds, pension funds, property developers, powerful families, and corporate real estate service (CRES) teams from across the world. And at present, Paragon is undertaking a series of investments to better its services for such clients, as Rasmuss explains.
"We are completing a series of transformation transactions that are changing shareholding and that enables more directors and more management control for younger and more diverse groups of current and future leaders," he tells us. "The aim is to bring the right levels of black ownership to all companies in the Paragon Group, and to set the group up for long-term success. These transactions were completed at the end of 2019 for our interior design business known as Paragon Interface Architects, and the results are very positive.
"Recently, we promoted a large group of longer-term committed team members to Associate and Senior Associate positions. This allows us to have wider and deeper management control over the 'Five Pillars' of the business and will ensure better project delivery as the economy picks up and larger appointments return to the South African market."
On the technology front, Paragon is investing further into building information modelling (BIM) implementation, together with client and consultant teams. This process is not new to the company, but it requires a multi-team implementation approach that is not present in all projects or client organisations.
INVESTING IN AFRICA
Within South Africa, Paragon is heavily invested in inner-city housing, precinct refurbishments, student housing, sports precincts in the Eastern Cape and Kwa-Zulu Natal provinces, and university campuses in the same province and at Gauteng Province's new Smart City at Lanseria Airport.
"We opened an office in Cape Town almost three years ago which is growing steadily," Rasmuss elaborates. "In Cape Town and Johannesburg, we are appointed for a large number of interior design projects, with the Deloitte head office in the Cape Town Waterfront being a good statement of intent for what we bring to the Cape Town market.
"The 38,000 square-metre head office for Amazon in Cape Town is literally going into construction this week with piling having been completed. And at the OR Tambo International Airport, we have in this month handed over the 35,000 square-metre head office for the Airports Company of South Africa (ACSA). It greets arriving and departing passengers and has added a distinctive and strong architectural gesture to the clutter of buildings at the airport."
Throughout the projects, Paragon builds long-term partnerships with practices in Europe, Scandinavia, the USA, China and the Gulf States that lay the basis for project collaborations for global clients in continental Africa, spanning multiple countries and industries.
"In Ghana, we participated in the Bank of Ghana head office bid in 2020, in a contractor-led consortium," Rasmuss says. "The project covers almost 95,000 square-metres and included a 30-storey office tower and helipad, and a data centre and massive dedicated auditorium. The bid was not successful, but it built further on strong existing relationships that now support and benefit other projects.
"And in Kenya, we completed a very crisp and contemporary medium scale office building for Gulf Energy, in Nairobi. We worked as architects and interior designers together with our long-term associated partners at Design Source Limited. We are very happy with the achieved quality and have two satisfied clients who enjoy a much better work life quality."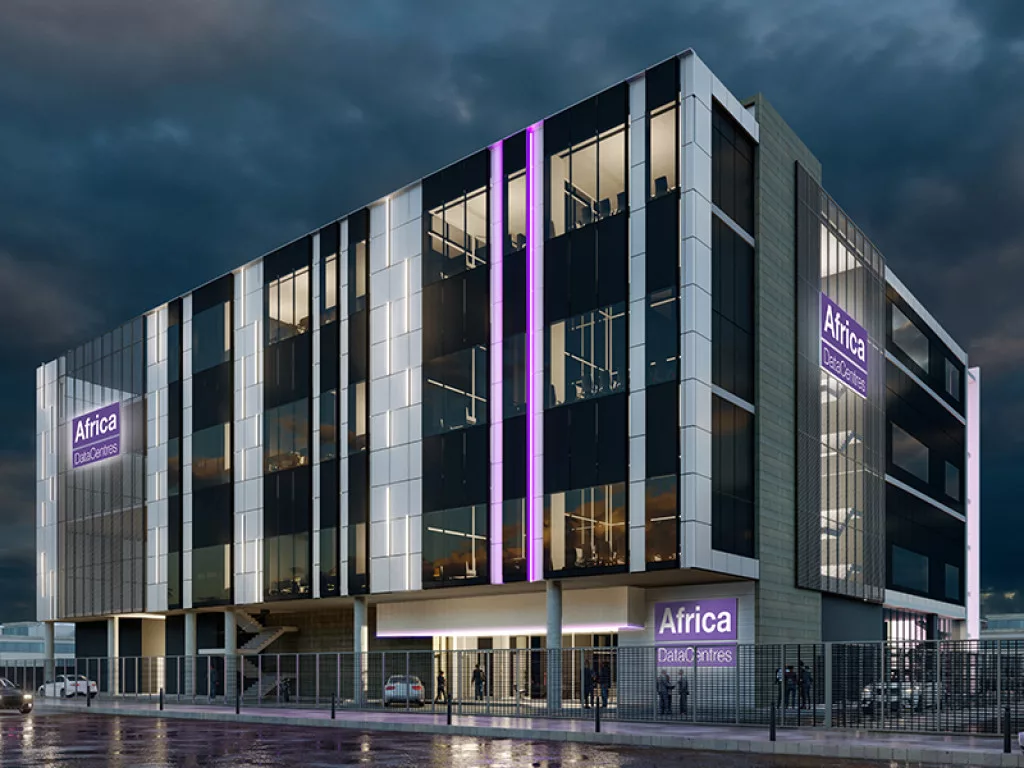 MOVING FORWARD
For the coming year and beyond, Rasmuss is committed to the mentorship of young professionals at the beginning of their careers. This is intended to pass on and share first-hand industry knowledge and experience that is invaluable in the personal development of upcoming industry professionals.
"The growth sectors following the disruption caused by the COVID-19 pandemic in South Africa are education, industrial and logistics work, data centres, healthcare, and refurbishment projects," Rasmuss tells us. "Paragon's interior design and space planning business is doing really well on the back of highly successful projects which are based on the expert project design and delivery skills of our teams. Our largest projects are in South Africa and Nigeria.
"Across continental Africa, there is a new upswing in hospitality, student housing, logistics and warehousing, data centres, and in the development of new town centres adjacent to historical capital cities. Resource prices are slowly returning, meaning that the 'easy money' is returning in part to the undiversified economies of the continent, and here at Paragon we are ready to answer the demands of the market."