Inchcape Shipping Services is the iconic name that is synonymous with the global maritime industry. A historical enterprise embracing modernity, we honour its 175th anniversary with CEO, Frank Olsen.
INTRODUCTION
As American astronomer Carl Sagan once said, "you have to know the past to understand the present."
Embodying this mantra within the global shipping space, is maritime giant Inchcape Shipping Services (ISS), as a company that simultaneously leverages a rich industrial heritage whilst keeping its eyes firmly on the horizon.
"Whatever curveball you might throw at us, there's a fair chance that we've dealt with something similar in the past."
In operation since 1847, our conversation with CEO at ISS, Frank Olsen, occurs as the company commemorates a major milestone in the year of its 175th anniversary.
"It doesn't matter who you talk to in shipping, all of them will have heard about ISS and the vast majority will have done business with us," says Olsen.
"It's quite unique in the world we live in today that you encounter a brand which is more than 100 years old, and now we're verging on 200."
With an operational footprint in over 60 countries, encompassing over 2,200 ports, 245 offices, and upwards of 3,000 employees, ISS is firmly established as a global leader in marine services and as a port agency provider.
"Wherever you are in the world, we are able to support your port call," he continues. "We are a completely global network, and we have capabilities in all manner of port related activity for any kind of marine assets."
Despite this versatility and the evolution that the company has undergone since its inception, the mainstay of ISS' core services has remained unchanged over almost two centuries.
"We're still doing the same basic things we were doing all those years back," observes Olsen, comparing the company to other major brands who may have been in operation for many years, but whose core business has changed dramatically in that time.
For ISS, this stands as a major competitive advantage, bolstering the brand name and reputation with credibility proven through a solid track record.
"Of course, this heritage also means that we bring to the market a tremendous amount of accumulated expertise, and a lot of the same people have stayed working with us for a long time.
"It's something we're extremely proud of and contributes to the culture throughout the company," Olsen continues.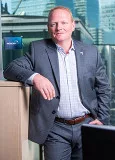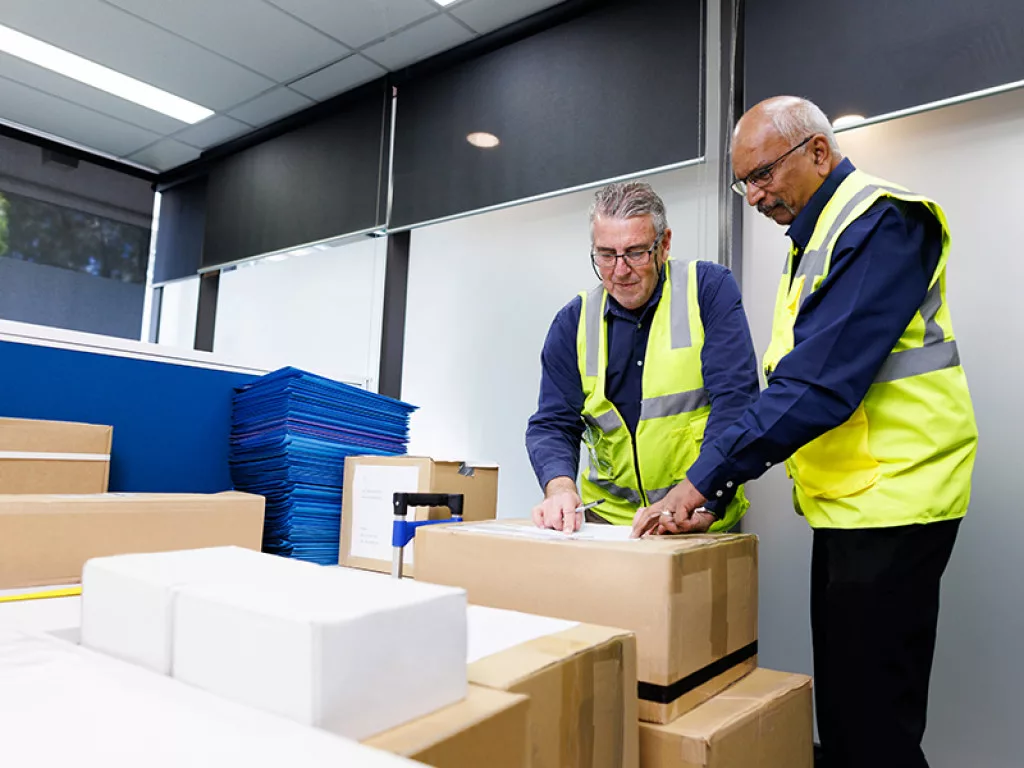 THE INCHCAPE ADAVANTAGE
Complementing its extensive geographical reach, ISS combines port agency, marine services and digital solutions with an entirely sector and activity agnostic approach.
From superyachts upwards, ISS can support any kind of vessel – whether cruise ships, navy vessels, tankers or bulk vessels and anything in between.
"Equally, it doesn't matter what your interest in the maritime assets is. A client of ours could be involved in ship management and looking to arrange crew services, a ship owner who's much more concerned with the actual assets, or even a cargo trader – we are happy to provide support services for all these things."
Confronting the often volatile and unpredictable waters of the global shipping industry, ISS' heritage and worldwide network bolster the company with resiliency learnt and honed from experience.
"The port agency market is incredibly fragmented," Olsen comments. "There's a handful of global companies who have about 15 percent of the market share combined, but that means that the remaining vast majority is represented by smaller local companies.
"For us, having that global network means that we can support any client wherever they require us to through the modern framework of a large multinational company."
This in turn entails a host of advantages and additional security, in terms of stringent compliance with health and safety regulations, compliance around ABC and ethics, sound procurement practices, sanction checking and a solid environmental social governance (ESG) agenda based on industry best practices.
"We have all those crucial factors in place, and it's something that really sets us apart," he elaborates.
In a modern context, these capabilities can prove crucial. Throughout its rich history, ISS has witnessed various conflicts – from the two World Wars, to playing a critical role in aiding allied forces in the Middle East. Today, amid the ongoing conflict in Ukraine, ISS fulfils an equally essential role with regard to the sanctions that have been imposed against Russian entities.
"Our ability to run complete sanctions checks, and make sure that not only the direct customer but also any kind of counter party and related parties are operating within the sanction's regime, is extremely important."
Clients can rely on safety in experience in ISS' hands, as a company that has truly been through it all.
"Regardless of what you throw at us, we've dealt with it before," Olsen states.
This experience both informs and differentiates the ISS approach to working with its clients, acting as an extension of the business of its maritime partners and sharing its experience entirely to their advantage.
"The other major benefit of this global network is the ability to collect data and analytics to give advice to a customer that is based on a vast number of transactions.
"It means that we can give our customers valuable, proactive insight, based on the ports they're using, the operations they intend on doing, and the challenges they might encounter. We can guide them on how to overcome these obstacles and avoid delays or extra costs."
ISS is a company that takes the macro challenges facing the industry as a whole – whether it be the most recent crisis of COVID-19, the record low oil prices of 2016, or the financial crisis of 2008, just as seriously as those of its individual clients.
"Throughout all these events, we have just continued doing and delivering. We haven't been insulated to any of them, but we've always come out on our feet and delivered acceptable financial performance even during the toughest of times.
"At the same time, we've always been able to support our clients through all the hardship that they go through too."
NAVIGATING CHANGING TIDES
2022 marks a landmark year for ISS – not just for its historic anniversary, but also because it heralds the beginning of a new chapter for the company.
"Earlier this year, we entered into new ownership," says Olsen. "Since 2006, ISS has been owned by Dubai based investment fund Isthitmar."
That all changed in June, when London based private equity investment firm – Epiris LLP – completed the transaction in acquiring 100 percent of the company. For Olsen, a hopeful future awaits under this new ownership.
"This gives us a lot of confidence and bullishness about the future. Now that we have access to more capital, we can accelerate some of the good things we have going," he shares.
Within this acceleration, technology has an integral role to play in forging ISS' future.
"We're not a technology company and never will be, but we see technology as an enabler and a tool to more effectively capitalise on the strengths and the value generated by our global network."
For ISS, technology has a multi-faceted application. The first perspective through which the company approaches its use, is in making ISS an easy enterprise to do business with, thereby driving process optimisation to improve and advance the efficiency of its operations.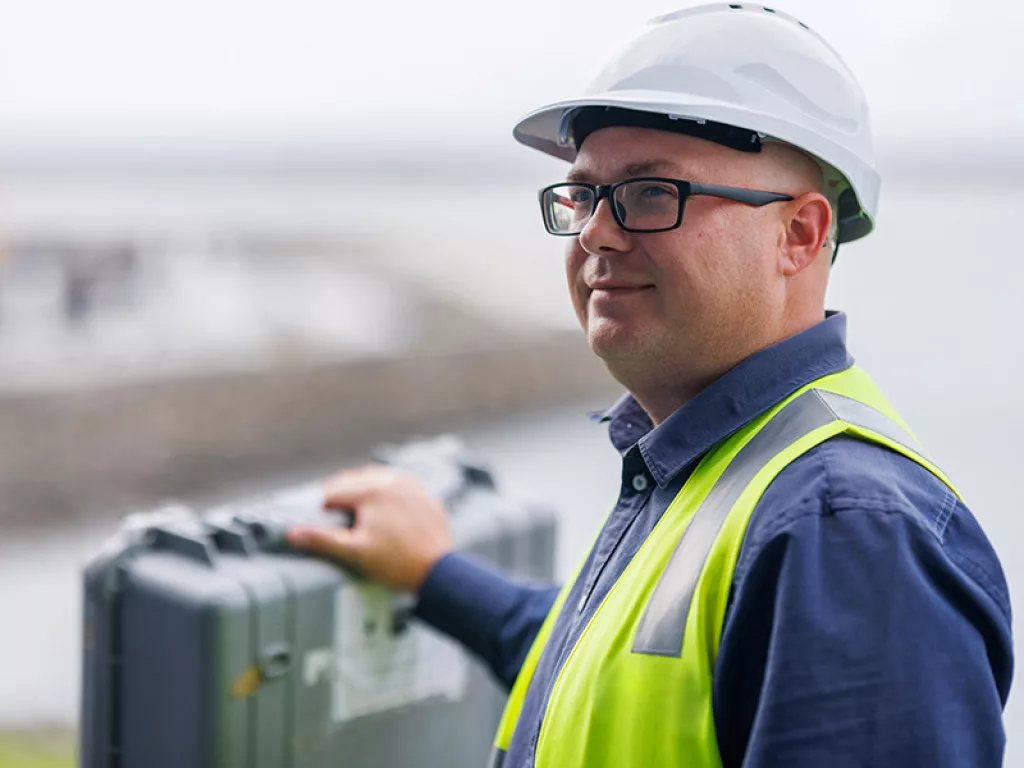 FUTURE HORIZONS
Looking ahead, growth is firmly on the agenda for ISS.
"With private equity ownership, there's a strong focus on this and we have a very clear strategy across three main segments.
"To start with there's organic growth, doing more with our existing customers and winning new clients – whether that be through tenders or through the transactional market," Olsen informs us.
Complementing this organic growth is a focus on ancillary and additional services, based on developing new product offerings focused in and around the port, bolstering ISS' core portfolio with new activities.
"Our third growth pillar is inorganic, centered on acquisition and driving a positive consolidation in what's arguably a very fragmented market," he continues.
This third pillar is already in full effect. Just days after the recent new ownership was announced, an acquisition has already taken place with more due to come into effect shortly.
"On 25th July we announced our acquisition of a Belgian port agency called Kennedy Hunter. Meanwhile, back in 2019, we acquired the agency division of V. Group, and both have been strategic acquisitions."
With several other active deals in a well-advanced stage, the next few months are set to bring more acquisition announcements for ISS. But at the heart of this ambition, is a people-centric positive outlook, based on bringing together a fragmented sector.
"We want to drive positive consolidation, we don't want to behave or to be seen as corporate raiders nor do we want to do hostile takeovers.
"We're in the people business and we need the backing of the people within the organisations that we buy into. We look for companies with reputations, a certain level of expertise that complements our own, and good geographic matches in areas where we are looking to accelerate our presence," he concludes.
Despite its longstanding history, ISS is a company that refuses to stagnate, riding a tide of continual expansion and evolution and bolstered by the solid foundation of its core competencies to continually cater to the modern needs of global shipping.
INCHCAPE SHIPPING SERVICES PARTNER