A land of untapped opportunity, we peel back the layers on the investment potential of the 'Warm Heart of Africa' with the Malawi Investment and Trade Centre.
INTRODUCTION
For a landlocked nation blessed with fertile soils, where arable land is the country's greatest natural resource, it is not surprising that agriculture has long been the backbone of Malawi's economy.
To this day, the agro-processing industries in Malawi represent the lifeblood of national trade, with tobacco standing as the country's most significant export. Trade income also derives from tea, sugar, and cotton amongst other commodities.
As growing population levels combine with the advent of agro-processing industries continuing to increase pressure on the availability of arable land, the need for industrial diversification is evident.
The industrial sector across the country is still considered to be at a developmental stage, but crucially, Malawi holds all the key ingredients to be acknowledged worldwide as a haven of opportunity and investment – from a stable political climate, to streamlined regulations that ensure efficient investment registration.
With its landlocked geography naturally translating to a reliance on imports, there is huge scope for manufacturers to enter the country to construct factories that can locally produce Malawi's most imported goods – from clothing and footwear to fertiliser and plastics.
As industrialisation continues to grow as a key pillar of Malawi's strategic 'Vision 2063' for a wealthy and self-reliant nation, there is also ample opportunity for energy providers to enter the country and supply the fuel that will propel this development.
With sustainability also a major component of this national ambition, renewable energy is a field ripe for activity.
Ready to leverage an industrial landscape defined by opportunity, Malawi's journey towards an upper-middle-income country is well underway.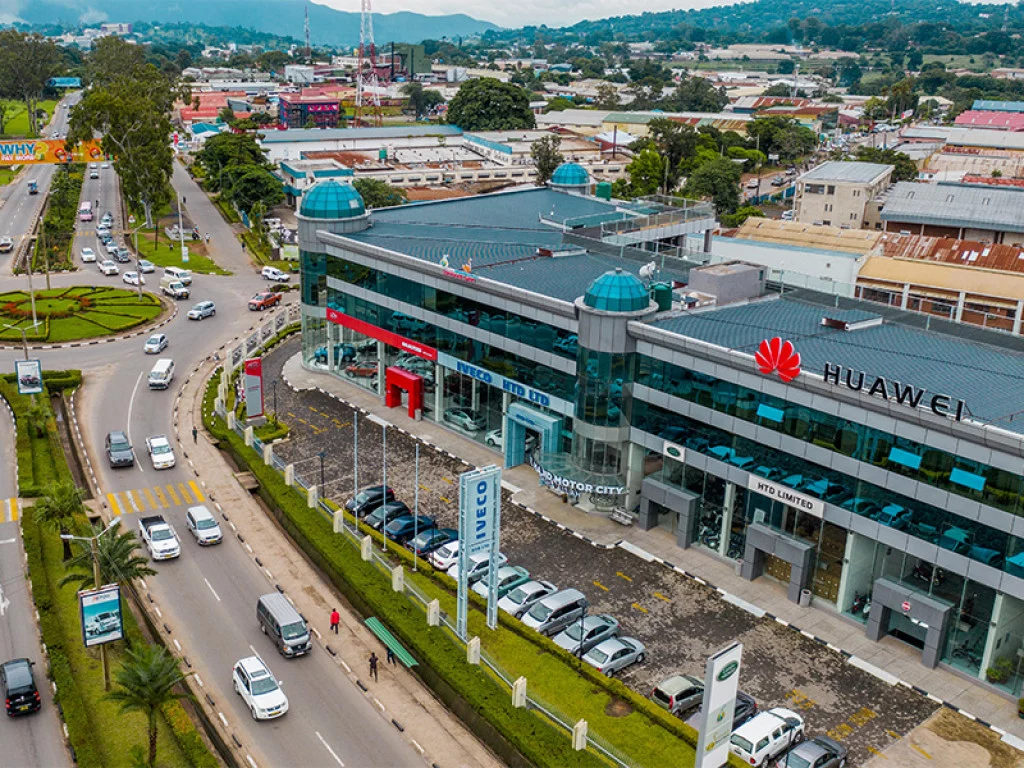 INTERVIEW: MALAWI INVESTMENT AND TRADE CENTRE (MITC)
A catalyst for investment, export promotion and attraction, we speak with the industry association streamlining a developing sector.
Can you talk us through the origins of the MITC – how it came about, and its initial vision?
Paul Kwengwere, CEO (PK): MITC is a government institution established by the Investment and Export Promotion Act of 2012. It was birthed following the merger of Malawi Export Promotion Council (MEPC) and the Malawi Investment Promotion Agency (MIPA). As such, MITC became an integrated Investment and Trade Promotion Centre with an encompassing mandate of investment promotion and attraction, and export promotion.
The institution identifies, develops and packages investment opportunities in Malawi; provides professional service to all clientele; brands and markets Malawi as an investment destination; retains and expands trade and export activities, and links opportunities to the developmental needs of the Malawi community.
Through its critical role within Malawi's economy, MITC further encourages domestic investment and expansion, promotes locally manufactured goods to regional and international markets, contributes towards improvement of the investment climate through policy advocacy, and also contributes to creating sustainable job opportunities.
To summarise, MITC operates as a One-Stop Service Centre (OSSC) for business start-ups, and our vision is to ensure Malawi attains sustainable and transformative economic growth and creates wealth through well-targeted investment and trade.
Since inception, how has MITC developed and progressed in terms of its key objectives and the messages it tries to get across?
PK: Since its foundation, the Centre has developed and made progress in terms of achieving its objective, which is primarily to provide support to both foreign and local investors as well as promote and facilitate export products and services of Malawi.
In terms of fast tracking the process of an investor obtaining their investment license, permits and land issues, MITC operates as an OSSC, which comprises a team of dedicated and experienced specialists who assist investors in acquiring all the necessary information on the investment process, business registration, available tax incentives, immigration permits and land acquisition for investment.
The OSSC reduces the cost of doing business by ensuring speedy processing of investment applications for foreign and local investors.
Apart from providing investor facilitation services, MITC also engages in investment promotion activities with the aim of attracting investors to invest in the country. Over the past years before the world was hit by COVID-19, we used to host what we call investment forums. These provided perfect platforms as they brought together international investors, local investors and government officials to discuss the available investment opportunities as well as ways in which we can improve the business operating environment to make Malawi more attractive for investment. But even though COVID-19 disrupted our investment promotion efforts we have managed to adapt to the changing business environment.
We have now strengthened our online presence as well as adopted digital marketing strategies to ensure that our messages are still being transmitted to our target audience.
We have done virtual forums and also participated in webinars that have given us a platform to share our messages on what type of opportunities are available in Malawi. As the COVID-19 thread subsides, we are hoping to revive the organisation of investment forums.
On the trade side as an institution, we have registered some milestones. Through our trade promotion and facilitation department we have held several export development initiatives that aim to develop our export base, especially through capacity building of our exporters.
Our focus has been on equipping them with the necessary skills and right information about international trade.
We have also been attending various trade fairs and trade expos where our key focus is to identify potential markets for Malawian products. So far so good, as through these fairs we have managed to identify serious markets for Malawian produced products. We are making progress in achieving our strategic goals in terms of both export and investment promotion.
What do you find most exciting about the industrial sector in Malawi?
PK: Malawi has a developing industrial sector filled with numerous opportunities for investment. For example, our manufacturing sector is currently dominated by agro-processing (food and beverages, tea and sugar), chemical industries, pharmaceuticals, cement and light electronic manufacturing. The sector contributes about 12 percent to GDP and is estimated to grow by an average of 4.2 percent per annum.
Most of the manufactured consumer goods in Malawi are imported and the majority of our exports are largely unprocessed or semi-processed. These major imports include: clothing and footwear, cement, fertiliser, plastics and food products so there is potential for factories to be set up to produce such products.
A major benefit is that we have plenty of raw materials readily available in the country.
The government realises that a growing and outward-oriented manufacturing sector can significantly contribute to Malawi's job creation and export diversification, so the opportunities are endless.
On the flip side, what are its biggest challenges?
PK: At present, this mainly concerns energy issues. As a country with a growing industrial sector, the demand for energy is huge yet our production capacity is low. One of the pillars for Malawi's vision, in Malawi 2063, is industrialisation, and for us to achieve that we need reliable and sustainable energy to drive this agenda. The government is already working on addressing the challenge by opening up the energy sector to allow for more players, including independent power producers to generate power for both industrial and domestic use.
Whilst this may seem a challenge, we also see it as an opportunity for investors to come and explore the numerous investment opportunities in the energy sector. At the moment, most industrial activities depend on hydropower which contributes around 76 percent to the generation mix. The government is inviting investors to explore other sources to have a balanced mix of renewable energy sources at industry and household level.
Malawi enjoys year-round sunlight and also experiences strong winds in some areas. These are good opportunities to invest in solar or wind energy projects. In addition to that, our recent geological reports indicate the presence of gas, coal and geothermal resources that can also be used to generate electricity. There is also availability of waste in the country's major cities, and this also presents another opportunity for waste-to-energy generation.
What are the advantages of investing in Malawi?
PK: We are a politically stable country with friendly and warm-hearted people. Malawi is one of the most peaceful countries in Africa which provides a good climate for business growth. We believe our location is strategic with our beautiful freshwater lake and the scenic beauty of our mountains, plateaus and landscape which makes it attractive for both leisure and business.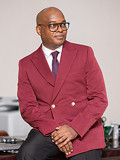 What trends are currently transforming industries in your region? How are you responding to them?
PK: The region is focused mainly on the creation of jobs, increasing the incomes and improving livelihoods of the masses. In this regard, there has been an increased impetus to boost value addition of our raw commodities.
The primary investment attraction tool has been to provide incentives. The incentives offered are both financial and those aimed at facilitating the investor to set up without hassles.
Through our OSSC, we facilitate investors to fast track their setting up period. Further, the operation of the Centre is constantly being reviewed to respond to investor needs. We have also seen an increased number of countries setting up Special Economic Zones (SEZs) that take advantage of the commodities they produce (as anchor raw materials) hence providing financial and administrative incentives to investors locating in the Zones.
As a country, we have also started developing our own SEZs. We are acquiring land for the purpose and developing the legal framework. MITC is playing a key role in the development of SEZs in the country.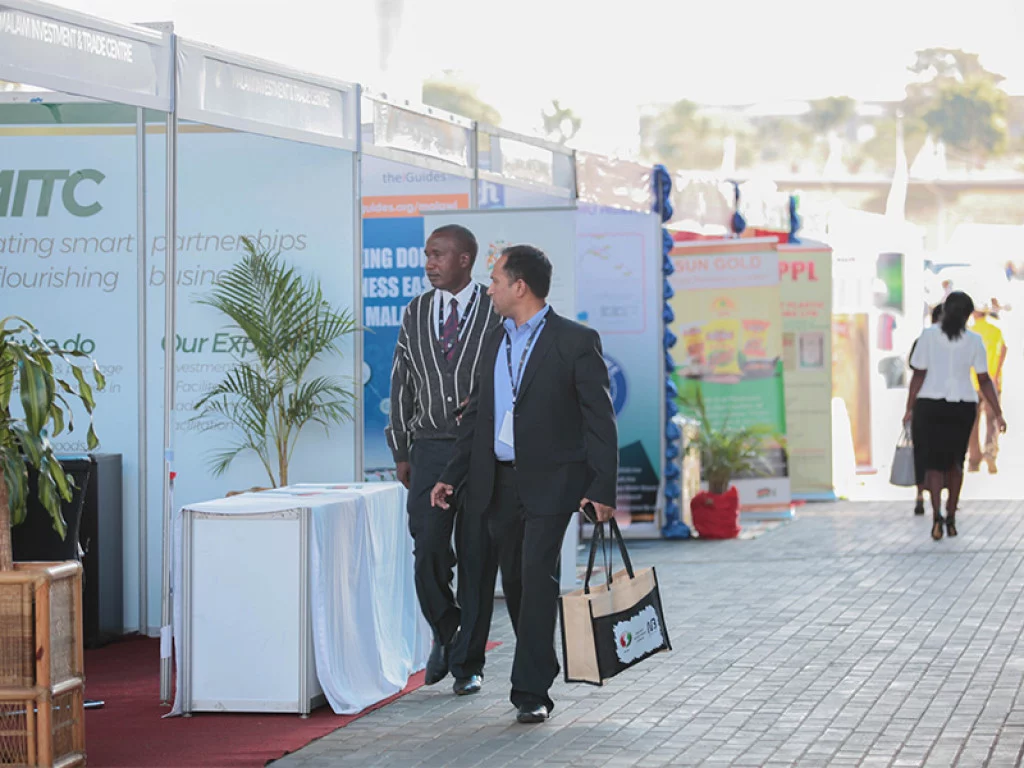 Have you got any projects in the pipeline you wish to highlight?
PK: We promote projects owned by either public institutions or those from the private sector. Suffice to say that we have a list of bankable projects that are ready for investment that we are currently promoting.
These are well detailed in our latest Investment Projects Compendium. The projects are in various sectors including agriculture, manufacturing, tourism, energy, mining, infrastructure, housing, transport, ICT, and agro-processing.
How do you see MITC developing over the next five years?
PK: Our vision for the next five years is to develop into an investment and trade facilitation institution that is client focused and provides the best service to all our clientele. We are currently working on reconfiguring our service delivery so that we respond to the needs and aspirations of our clients.
The COVID-19 pandemic has completely changed the way we do business and at the same time has brought in new challenges to the business world. As an institution, we need to respond to the forces on the business environment and adapt our service delivery based on the changes in the environment.
This means that we are continuously updating and adapting our strategies for investment promotion and attraction as well as export promotion.
This is the path that we have taken to be as agile as possible so that we continue to serve our clients even in the face of business disruptors in the operating environment.